---
Evelyn Lozada & Chad Johnson OFFICIALLY DIVORCED!
Posted: 19 Sep 2012 09:26 AM PDT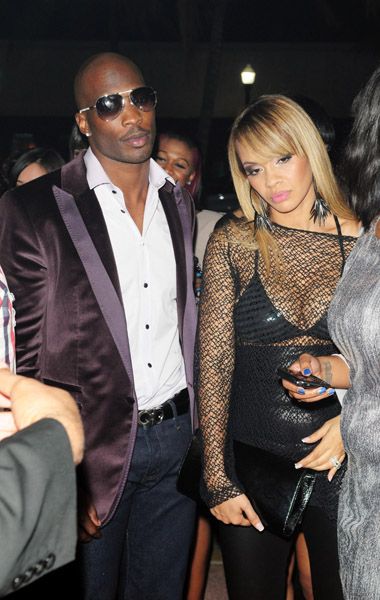 The marriage of reality stars Evelyn Lozada and Chad Johnson is officially over. Get the deets inside.....
The crash and burn marriage of reality stars Chad Johnson and Evelyn Lozada has officially ended in divorce. A judge in Florida signed off on the divorce this morning setting both parties free.
We told you earlier that Chad was attempting to fight for the marriage so it will be interesting to see if he was generous towards his now ex-wife or if their pre-nup was upheld. We will keep you posted......
Robin Roberts PREPS For Bone Marrow Transplant, Says, "My Body Is So Weak But Not My Mind"
Posted: 19 Sep 2012 08:47 AM PDT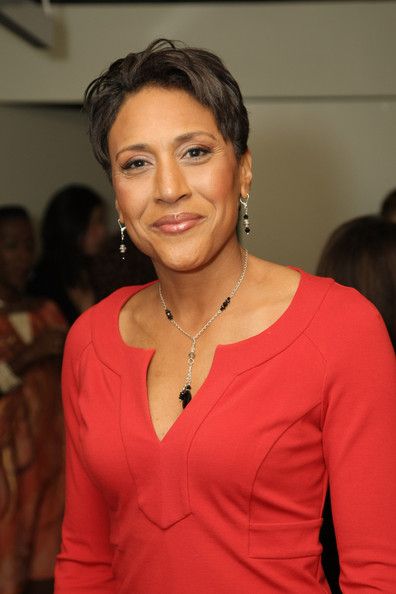 As she prepares for her bone marrow transplant, GMA anchor Robin Roberts offered up words of encouragement and shared with fans where she is physically and mentally. Find out what she said inside......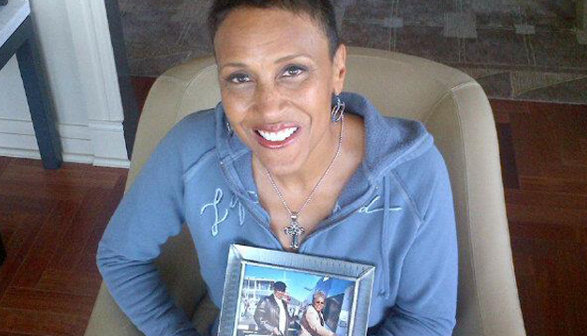 While using today as her "day of rest" GMA anchor Robin Roberts, who has bravely shared her journey towards a bone marrow transplant to treat myelodysplastic syndrome (MDS)or MDS, opened up to fans and shared where she is mentally and physically before her big day. She posted to her GMA blog yesterday,
"Last Sunday to lift my spirits I threw a little party at my apartment for my "GMA" family. The next morning I walked through the hospital doors, with my guardian angels -- mom & dad -- back together and blazing a trail ahead of me.

The start of last week went well but the daily chemo/treatment caught up to me by the weekend. My body is so weak but not my mind. YOU give me the courage to keep going.

So today is my last day of chemo... Wednesday is called a day of rest, yay, right! The transplant is scheduled for Thursday morning."
We wish Robin well for her day of rest and pray her operation is a success. Get well soon Robin!
The randomness:
1. Adele will design plus sized clothes for Burberry. Story.
Photos From Jay-Z & Beyonce's Fundraiser For Obama...And Towers Of Gold Champagne
Posted: 19 Sep 2012 08:23 AM PDT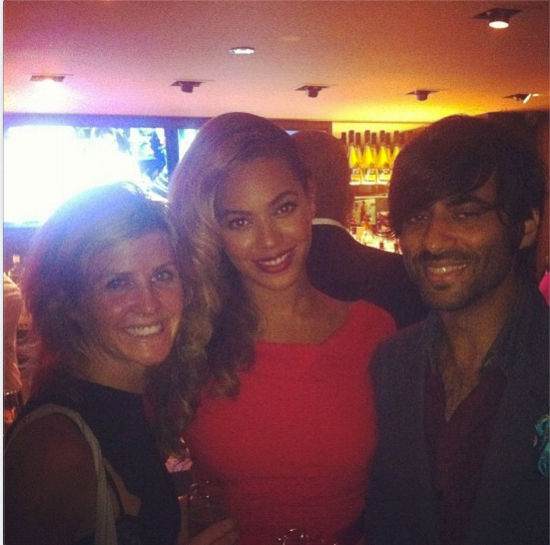 Official photos won't be released from the President Obama fundraiser hosted by Jay-Z & Beyonce at the 40/40 Club last night. But a few twitpics have leaked. Pics inside...
At last night's $40,000/ticket fundraiser, which had 40 people and raised $40 Million for the President's campaign, Beyonce rocked a red dress and soft curls for the big night. And both she and her hubby snapped a few pics with the wealthy folks who dished out 40 G's: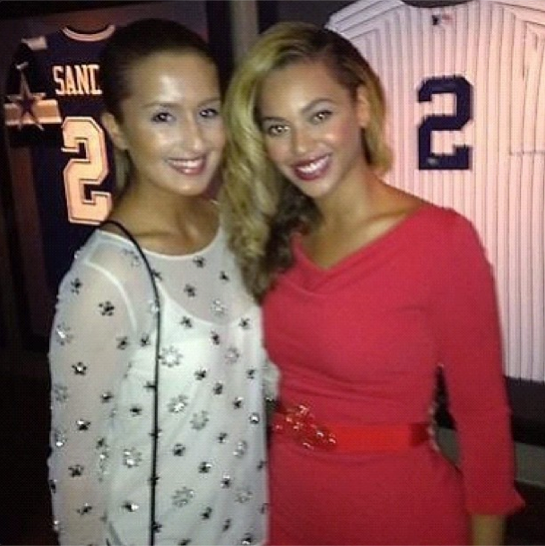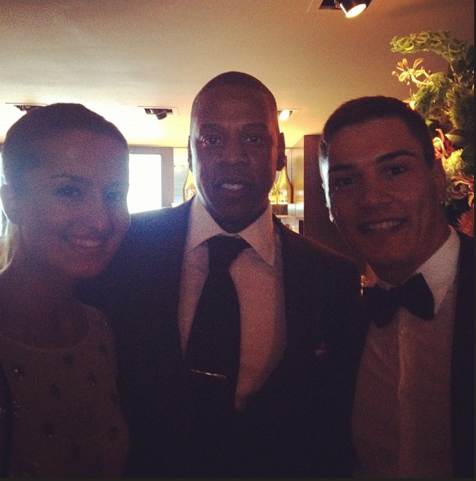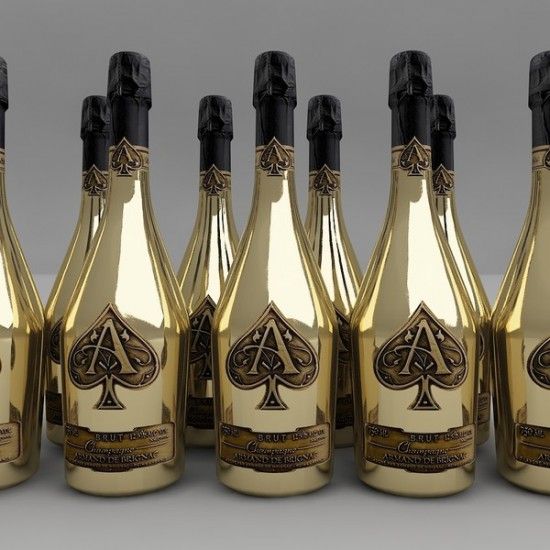 And what perks did the supporters get once they entered the 40/40 Club? A 350-champagne-bottles-high tower of gold champagne. With each bottle costing $800. The NY Post reports:
Nix the flags and the podium. Cue the opulent 18-foot tower of gold-bottled French champagne.

When President Obama addresses an elite roster of hipsters and multimillionaires, including hosts Beyoncé and Jay-Z, in New York tonight, he will do so next to a custom-designed tower of $800-per-bottle champagne that dominates the main room at Jay-Z's 40/40 nightclub.

The 350-bottle champagne tower — designed by Jeffrey Beers — is a monument to Jay-Z's favorite bubbly, Armand de Brignac, which is known colloquially by rappers, clubgoers and connoisseurs as Ace of Spades because of its gold-spade label.

"It's floor-to-ceiling gold bottles in the entire space. It's beautiful — breathtaking," a rep for the Flatiron District hot spot told The Post. "It's the first thing you see when you walk in."
Nice!
Photos via Twitter
President Obama Stays Charming, Slams Romney's '47 Percent' Comments On "Letterman"
Posted: 19 Sep 2012 07:37 AM PDT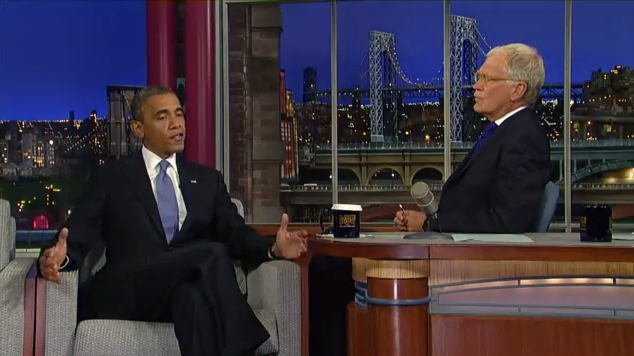 President Obama made his seventh appearance on "Late Night With David Letterman" last night. Check out the dapper Commander In Chief breaking down the recent attacks on him & his supporters from Clint Eastwood & Mitt Romney...
Starting at the 7 minute mark, President Obama chatted up David Letterman about all the recent gaffes on the other side. After a leaked video this week showed Mitt Romney giving a speech at a fundraiser, the country heard Mitt ignorantly saying that 47% of Americans don't pay income taxes and many Obama supporters think they are entitled to handouts.
Pres. Obama responded last night saying, "There's nothing wrong with us giving each other a helping hand....When I won in 2008, 47% of the American people voted for John McCain. They didn't vote for me and what I said on Election Night was: 'Even though you didn't vote for me, I hear your voices, and I'm going to work as hard as I can to be your president.'"
"If you want to be president, you have to work for everyone."

"All of us make mistakes…What people want to know though is you're not writing off a big chunk of the country because the way our democracy works."
And when Pres. O first entered the stage, Letterman asked him if he'd first like to say anything to the empty chair next to him. Ha!
Check out the full interview above.
SHE'S A "BOSS": Happy 41st BIRTHDAY Sanaa Lathan!
Posted: 19 Sep 2012 07:07 AM PDT
Actress Sanaa Lathan turns 41 today. Celebrate inside....
Sanaa Lathan, the original diva to mix love and hip hop, celebrates her 41st birthday today. The versatile actress, who has played everything from The Caribbean Macbeth (shooting this film now) to a professional women's basketball player, continues to turn heads on both the big and small screen. She's currently starring in the Starz series "Boss."
And as she continues to grow as a seasoned actress and spokeswoman, she's keep fans entertained with her HOT red carpet looks and chick never gets it wrong. Happy birthday Sanaa!
Check out Sanaa's fab looks in the gallery......
Beyonce & Jay-Z Raise $4 Million, Party With President Obama At 40/40 Club
Posted: 18 Sep 2012 09:53 PM PDT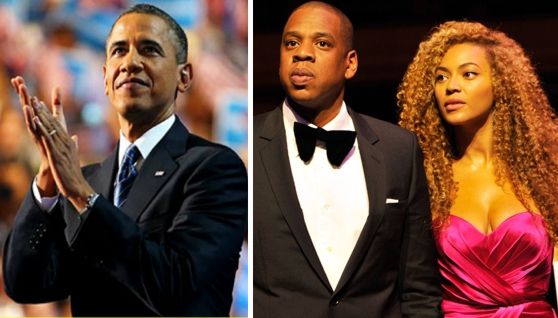 Jay-Z & Beyonce spent Tuesday night partying and raising campaign money with President Obama. Check out the words they all had for each other while chillin' at the 40/40 club inside....
Over at Jay's 40/40 Club in Manhattan, President Obama kicked it with The Carters--after his taping of "Letterman" and another fundraising dinner at the Waldorf Astoria.
The hip hop power couple helped raise $4 million for POTUS' Presidential campaign at the $40,000/ticket fundraising dinner. And it was pretty obvious the mutual admiration Mr. President and The Carters have for each other.
Bey introduced POTUS saying, "I can't tell you how proud we are to host tonight's event with President Obama. We believe in his vision."
And a snippet of the President's remarks where he joked about being a lot like Jay--they both have daughters and both of their wives are more popular than them:
Thank you. Thank you. (Applause.) Thank you. Well, it is wonderful to see all of you. I'm so grateful for all your support.

Let me just begin by saying to Jay and Bey, thank you so much for your friendship. We are so grateful. Michelle and Malia and Sasha are mad at me because they are not here. (Laughter.) That doesn't usually happen. Usually they're like, we're glad you're going — we don't need to go. But every time they get a chance to see these two they are thrilled, partly because they are just both so generous, particularly to my kids. And Malia and Sasha just love both of them.

Beyoncé couldn't be a better role model for our daughters because she carries herself with such class and poise — (applause) — and has so much talent. And Jay-Z now knows what my life is like. (Laughter.) We both have daughters, and our wives are more popular than we are. (Laughter and applause.) So we've got a little bond there. (Laughter.) It's hard, but it's okay. It's okay. (Laughter.)
Sweet!

BONUS: President Obama's campaign is launching their Runway To Win fundraiser again where fashion designers have made Pro-Obama gear to be sold for fundraising money. Beyonce & her mom, Tina, designed Obama baby onesies from House of Dereon (of course) that retail for $65 each:
Extras:
1. The Chicago teachers' strike is now over. STORY
Angela Simmons SOAKS Up Some MIAMI SUNLIGHT For Her 25th BIRTHDAY
Posted: 18 Sep 2012 05:33 PM PDT
Angela Simmons was spotted soaking up the sun in Miami as she celebrated her birthday today. See the pics inside......
Today Angela Simmons spent part of her 25th birthday frolicking on Miami beach with friends.
She wore a grey bikini and a multi-colored headwrap.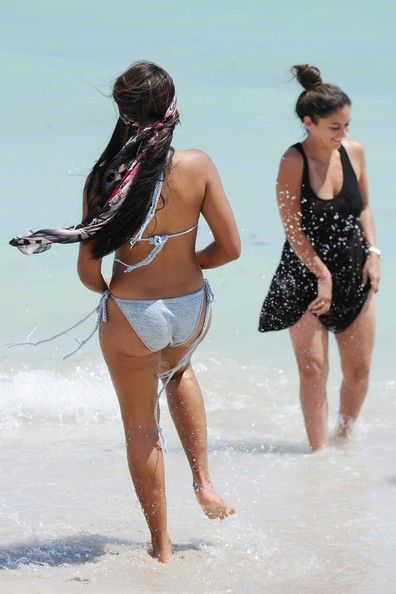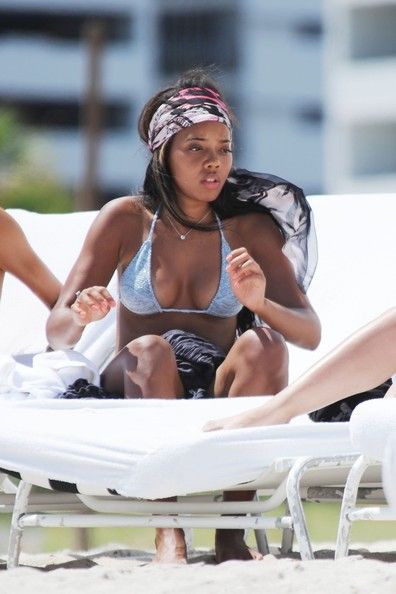 And she needed a little assistance adjusting her top.
Tonight, Angela will celebrate with a yacht party with Serge Ibaka who also celebrates a birthday today.
Photos via Splash & Pacific Coast News
Nicki Minaj RELEASES "Pink Friday" Ad + Evelyn Lozada & Iyanla Vanzant MAKE HISTORY On OWN
Posted: 18 Sep 2012 05:10 PM PDT
Nicki Minaj has revealed the advertisement for her new Pink Friday fragrance. See the pics inside and find out about Iyanla Vanzant and Evelyn Lozada making history with "Fix My Life" on the OWN network.
In addition to her new judging gig with "American Idol" Nicki Minaj will be hitting fragrance racks at stores like Macy's, Dillard's and Nordstrom this month with her new Pink Friday scent.
The scent is comprised of juicy fruits, creamy vanilla, and sensual musks and comes packaged in the likeness of Nicki. When asked about the scent, she said,
"'Pink Friday' is a celebration of my life at this moment; it is a reflection of me as a creator, and an expression of me as a woman. I know my Barbz will connect with and appreciate each aspect—from the name, to the outrageous bottle design, to the vibrant colors that create their own song. 'Pink Friday' shows off my personality and style; it's exciting to express my voice through another dimension."
Would you buy this?
And on TV.....
Good news in the "ratings" area for Oprah Winfrey's OWN Network. The two-part debut of Iyanla Vanzant's "Fix My Life" became the highest rated debut in the network's history and reached over 2.5 million viewers during its run. And on Sunday, the broadcast was #1 in African-American households.
In other good news, "Welcome to Sweetie Pie's" is also performing well for the channel. The series recently ranked #4 in its timeslot and came out #1 in key African-American demos. Congrats!
Missy Elliott & Timbaland DISH On Drake's Aaliyah Album, Ciara's Comeback & Nicki Minaj With "The Breakfast Club"
Posted: 18 Sep 2012 04:04 PM PDT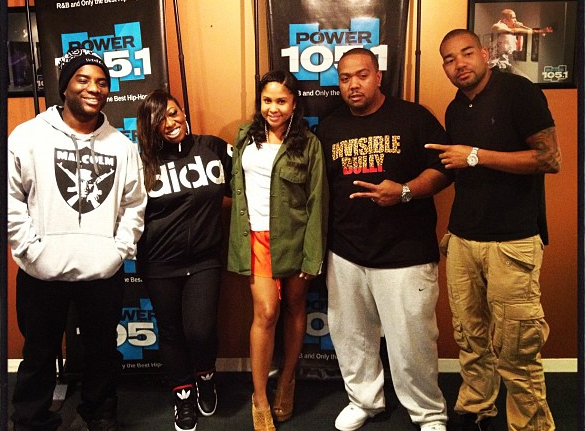 Missy Elliott and Timbaland dropped by The Breakfast Club this morning to dish on Missy's return, how she and Timbaland feel about the Aaliyah project and what they think about some of today's new artists. Watch the interview inside....
Today in NYC, Missy Elliott was seen making her way to the Sirius XM studios in New York City.
"L&HH NYC" star Yandy Smith (who's a part of Missy's management team) came along to support Missy who's promoting her "9th Inning" and "Triple Threat" singles.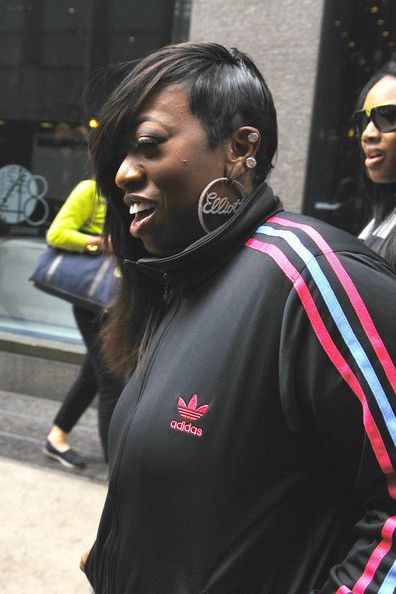 And early this morning, Missy and Timbaland stopped of Power 105.1's The Breakfast Club where Missy gave an emotional interview about the state of music today, the Aaliyah project and Nicki Minaj.
When it came to music, Missy said she wanted artists to respect one another and said you don't have to tear someone down to make yourself bigger. Though Lil' Kim was NEVER mentioned by name, Missy made an interesting analogy saying she didn't think James Brown became irrelevant once Michael Jackson hit the scene. And she said the same think about Beyonce not making Tina Turner irrelevant. The subject came up right after a discussion about Nicki Minaj and Missy began to tear up saying the music industry is very tough and no one wants they work discredited by newer artists.
On the subject of Nicki Minaj, Missy said she appreciates what she brings to hip hop and Timbaland said she's really holding it down for female MCs and opening the door for others.
Though the hosts had plenty of jokes about Ciara and where her career is now, Missy was very supportive and said the pair may perform together at Black Girls Rock.
When asked about the Aaliyah/Drake project, Timbaland expressed disbelief saying, "Let me tell you the craziest thing, is it really real? I don't know if this is a real topic."
Missy jumped in saying,
"I can say this, nobody has reached out to me. It's not even about reaching out to me, I personally want to respect her family. If her mother or father or brother hasn't said they want to make an Aaliyah album. Yeah, we still mourn, but not the way this family (does). So until they come and say Missy and Tim we're ready to do an Aaliyah album, we just pull back from it."
And by the way, Mona Scott-Young (who manages Missy) was also in the studio. When asked if she would ever do reality tv, Missy said, Nah, I ain't messing w/ that world.
Also, Missy said marriage rumors are not true.
Watch the interview here;
BONUS: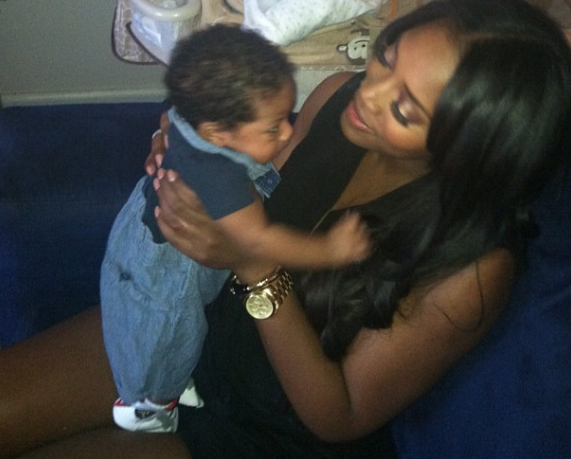 Besides working with Missy, Yandy Smith is a new mother. She recently released some new pics of her little one Harris. She said, "This is me singing happy birthday to my pookabear. He hated it!"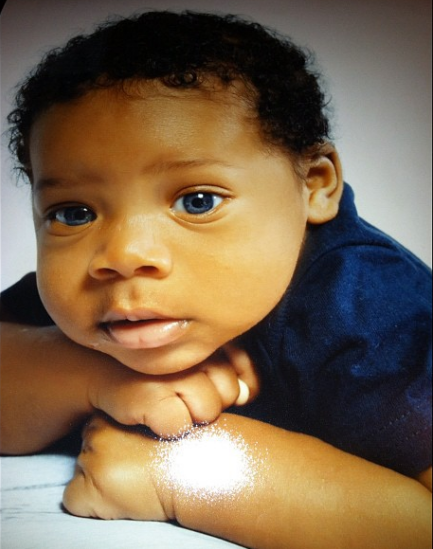 She added, "My stinkadoodle at 6 weeks! He's getting sooo big. I just love him down to the ground."
ON THE SET: Morris Chestnut FILMING "Kick-Ass 2"
Posted: 18 Sep 2012 02:47 PM PDT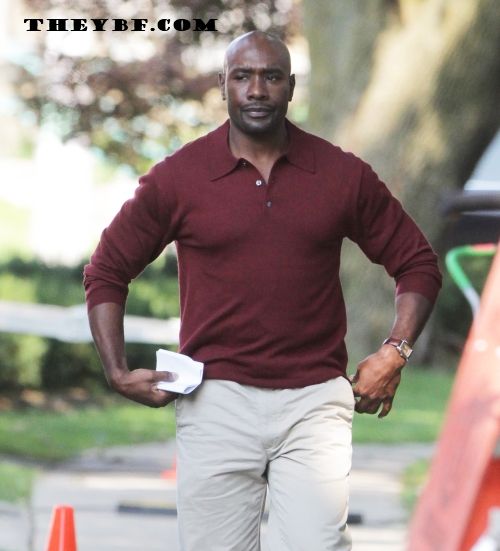 Handsome actor Morris Chestnut was spotted filming his latest flick in Toronto, Canada. Get the deets on what he's up to inside....
Morris Chestnut was spotted in Toronto where he's filming Kick-Ass 2. The film stars Jim Carrey and Nicholas Cage. The flick is about a costumed high-school hero named Kick-Ass who joins with a group of normal citizens who have been inspired to fight crime in costume. Morris plays Sergeant Marcus Williams in the film and we hope he wears a tight costume.....he still has the body of a superhero.
He recently posted to Facebook that in October he'll bring out a project with producer Jason Tolbert & director Kenn Michael about the wrongfully convicted.
Photos via INF
Ray J, Memphitz, Toya Wright, Rasheeda & Others JOIN Rickey Smiley For The Premiere Of "The Rickey Smiley Show"
Posted: 18 Sep 2012 02:02 PM PDT
Last night, Rickey Smiley posed with the cast of his upcoming series, "The Rickey Smiley Show" at the Buckhead Theatre in Atlanta, Georgia. See pics of the rest of the attendees like Memphitz and Toya, Rasheeda, Ray J and others inside....

Last night, Rickey Smiley celebrated with friends and family at a screening of his upcoming sitcom "The Rickey Smiley Show." On the show, Rickey plays a radio personality (named Rickey Smiley) who's a single father and raising his family. We will also get to see other "Rickey" characters like "Bernice Jenkins" (AKA Granny Swims, Ms. Johnson or Mrs. Francis), "Lil' Daryl," "Rusty Dale," and "Beauford." Others in the cast are J. Anthony Brown, Ray J, Roz Ryan, Noree Victoria, Jay Lewis (Lil' JJ), Ajiona Alexus and Gabriel Burgess.
And for the event, the shows' male castmembers Rickey, Lil JJ, J. Anthony Brown and Ray J each took "Red Carpet Romance" contest winners.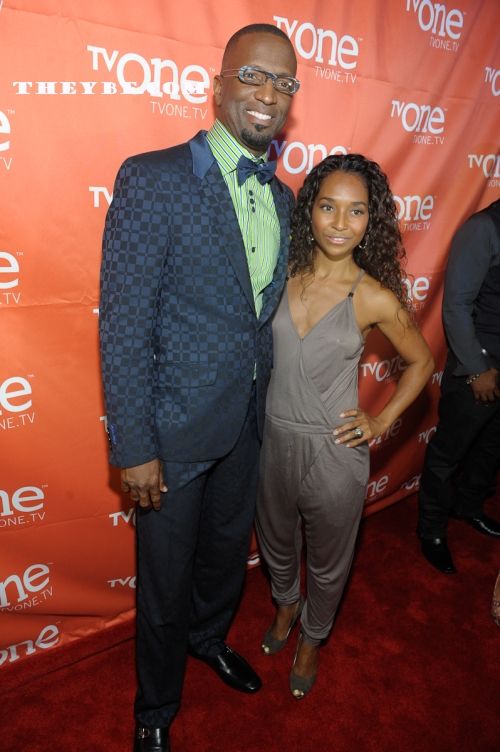 Chilli came out to support Rickey.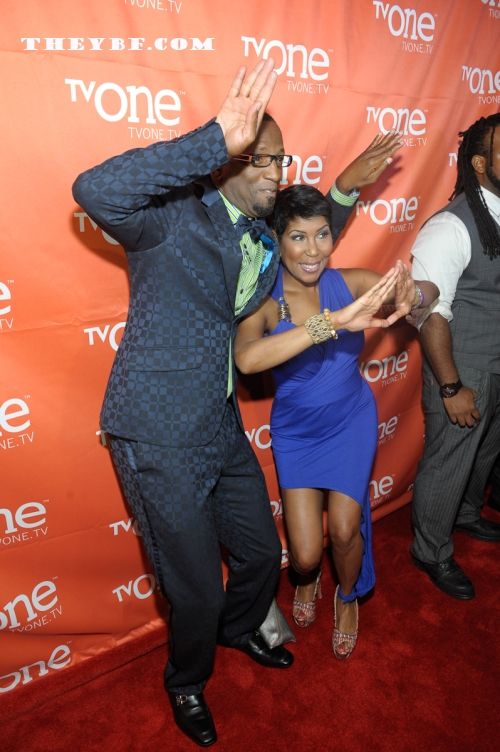 He and Ebony Steele (his morning show co-host) represented for the Deltas and Ques and showed "Coleman Love" on the red carpet.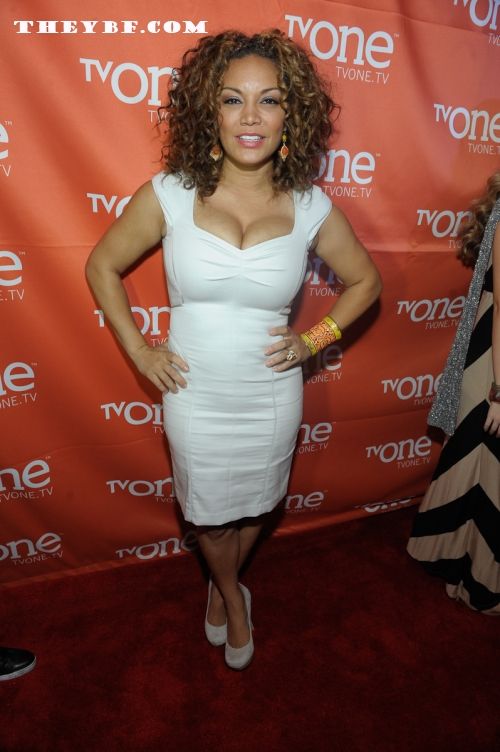 Radio personality Egypt Sherrod was there too looking fab.
Rasheeda and Kirk Frost were there with their son.
Memphitz and Toya walked the red carpet with Toya's daughter Reginae.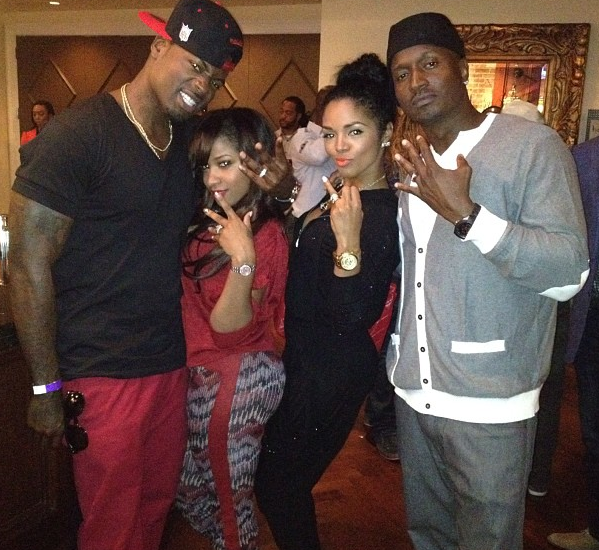 Memphitz and Toya later posed with Kirk and Rasheeda.
Director/President of Bobbcat Films, Roger Bobb helped host the party with TVOne.
Veteran actress Roz Ryan, best known for "Amen", stars on the show as Aunt Sylvia.
Ray J, one of the show's stars, posed with his "Red Carpet Romance" date on the red carpet.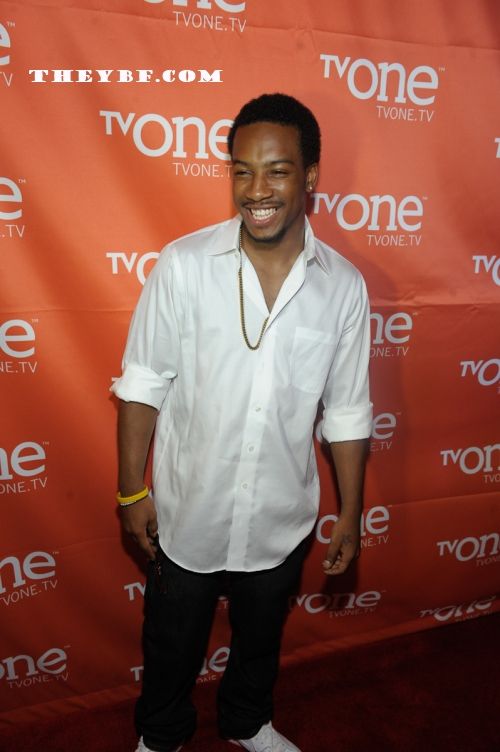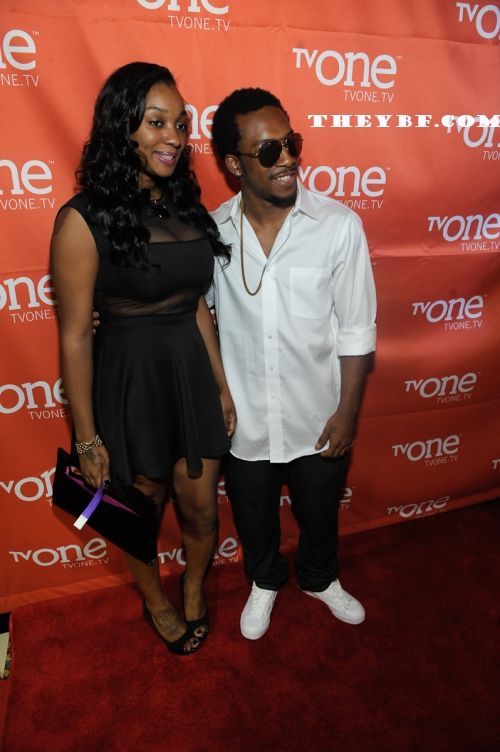 Jay Lewis (aka comedian Lil JJ) also posed with his "Red Carpet Romance" date.
Castmates Lil JJ, Ajiona Alexus, Gabriel Burgess all posed together.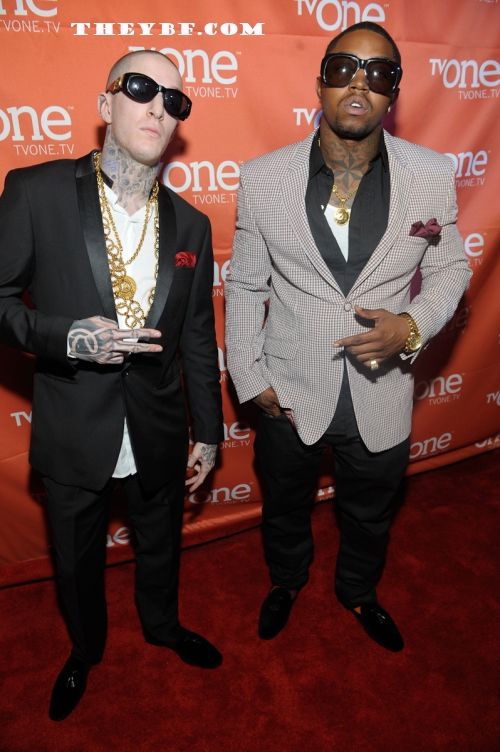 Lil' Scrappy got spiffy for the event.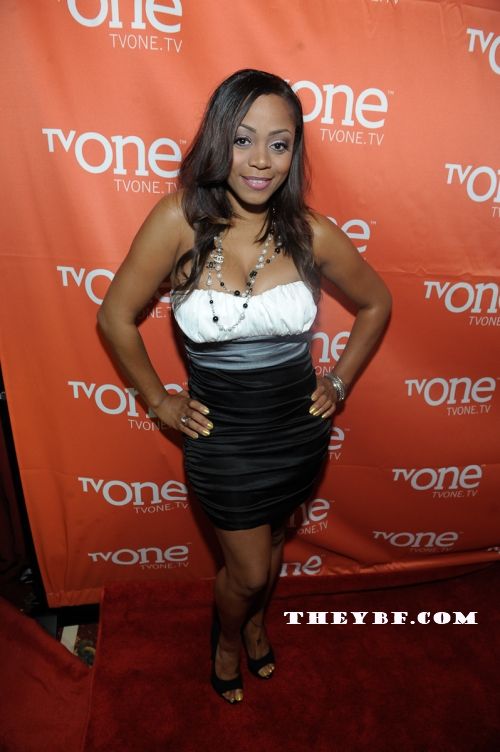 LaTavia Roberson (formerly of Destiny's Child) was there.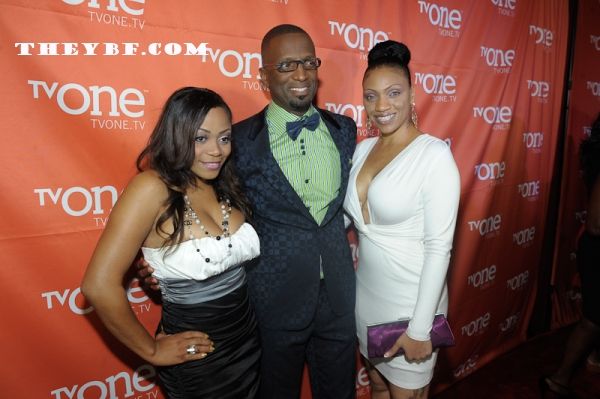 She later posed with Rickey and his "Red Carpet Romance" date.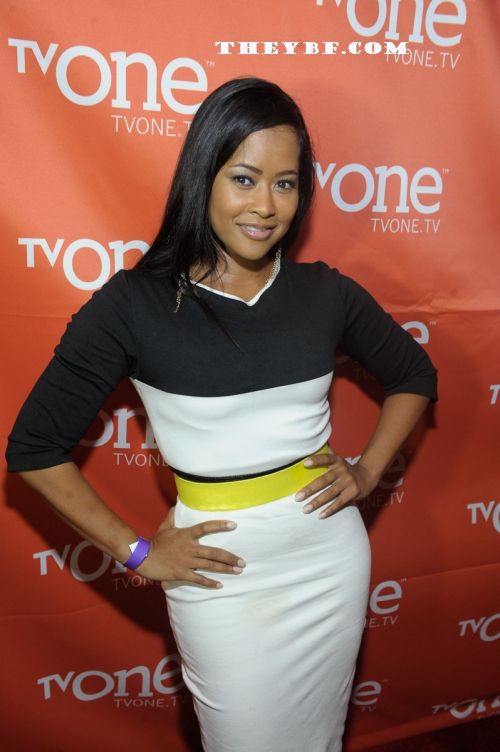 Former reality star Lisa Wu Hartwell came out.
Funnyman Rodney Perry came out to show some support.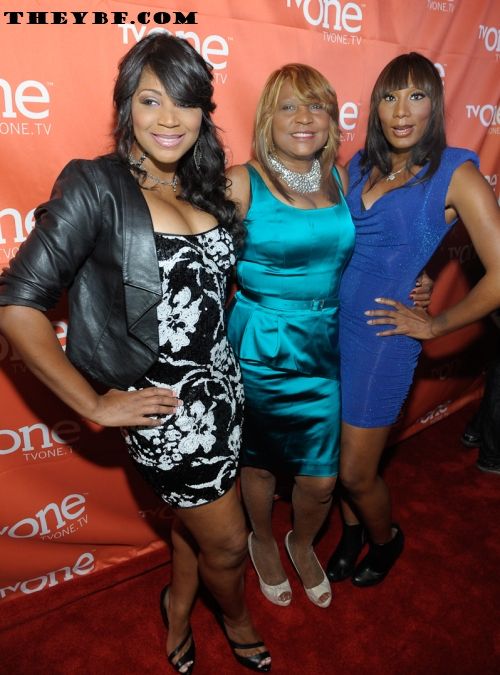 Evelyn Braxton posed with hot daughters Trina and Towanda.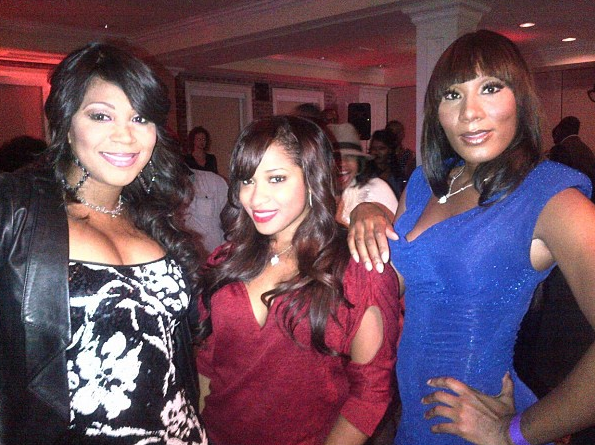 The Braxton sisters later posed with Toya.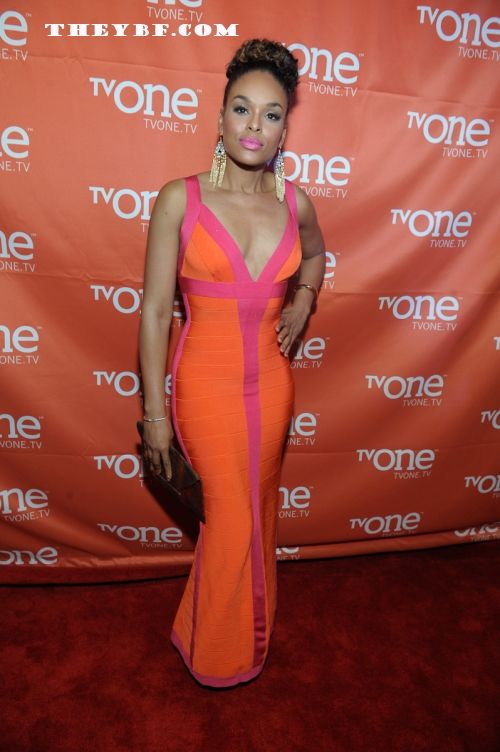 Demetria McKinney looked stunning in her fitted gown.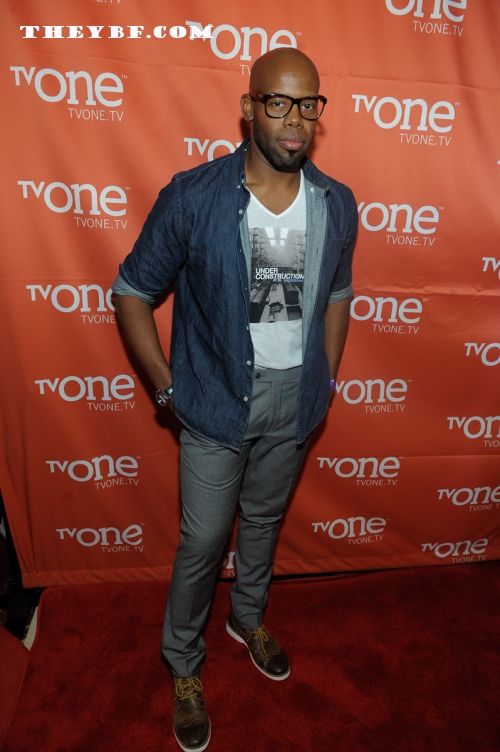 And photographer Derek Blanks was on the other side of the lens for a change.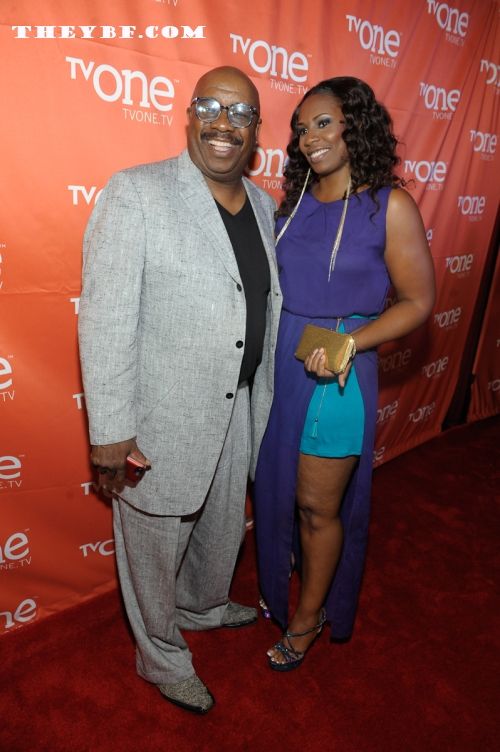 Funnyman J. Anthony Brown also walked the red carpet with one of the contest winners.
Photos via Paras Griffin/Twitter/Instagram
Oprah Winfrey COVERS "FORBES" Magazine, LaTocha Scott DISHES ABOUT An Xscape REUNION To "BE" & Jourdan Dunn COVERS "i-D"
Posted: 18 Sep 2012 11:46 AM PDT
Oprah Winfrey is among the hotshot moneymakers who covers FORBES "126 Billion Cover." See the photo inside and get deets on LaTocha Scott dishing on an Xscape reunion and see Jourdan Dunn on the cover of "i-D."

Back in June 26, FORBES Magazine put on the first-ever Forbes 400 Summit on Philanthropy, a gathering of 161 billionaires and near-billionaires who want to solve the world's problems. During a break, the mag snapped up a picture of 12 of the attendees and Oprah Winfrey, Bill Gates and Warren Buffett were among them.
The photo was taken by photographer Michael Prince in the Trustees Room at the New York Public Library. The net worth in the room was $126 billion! The pic covers the 30th annual Forbes 400 issue which ranks America's wealthiest people.
And in BE magazine.................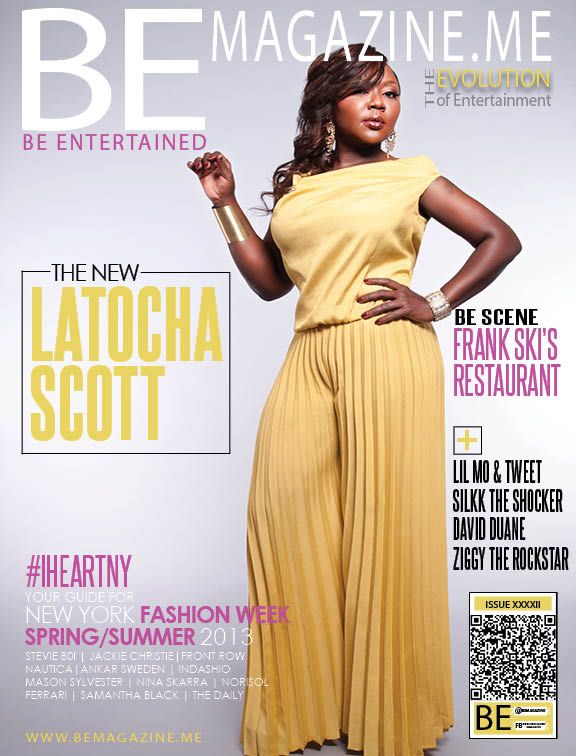 LaTocha Scott covers the latest digital cover of BE Entertained Magazine where inside she talks about life after Xscape and the possibilities of an Xscape reunion. Here are the highlights:
On life after Xscape:
"Well it's BEen busy! I've BEen writing my memoirs, mentoring young girls and I started my foundation called "Golden Gyrl Foundation." I started working on a mixtape and my new album. I've just BEen busy. It's BEen a whirlwind, but I've started to write and explore myself and the thoughts inside of me. Continuously working!"

On the possibilities of an Xscape reunion:
"I would LOVE for that to happen! I know Tiny she hit me like a week ago like you know lets talk and do lunch, so I may put that bug in her ear and see how she feels about it. My sister Tameka is always down so that's her, as far as Kandi, I haven't spoken to her, but you never know. I mean I don't know if she would BE willing to do a reunion, I know she busy with her businesses and things. But as far as the group is concerned I would definitely wanna do something. I'm thinking about including the girls on one of my songs for my album. I think it would BE great. I think we owe our fans that as well."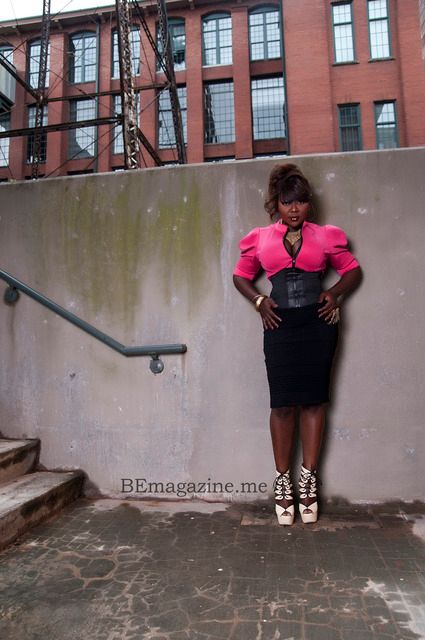 '
And in other magazine news....
Model Jourdan Dunn covers the latest issue of "i-D" magazine. She tweeted, "Oh Look what we got here......another ID COVER!!!!!!!" This happens to be her sixth cover! She added, I ♥ @iD_magazine soo much you guys along with my fashion daddy @EdwardEnninful have supported me from the get go Truly appreciate the love.
And coming up, fans will also see Jourdan in Russian Vogue next month.
Photo Credit: Porsha Antalan/Emma Summerton/Michael Prince

You have read this article with the title The Young, Black, and Fabulous. You can bookmark this page URL http://thisgirlreprobate.blogspot.com/2012/09/the-young-black-and-fabulous_19.html. Thanks!