---
Amar'e Stoudemire & Alexis, June Ambrose, Joan Smalls & More GO GLAM For The 9th Annual Style Awards + Angela Simmons, Gabby Union & Estelle Hit BRIAN ATWOOD Event
Posted: 06 Sep 2012 10:25 AM PDT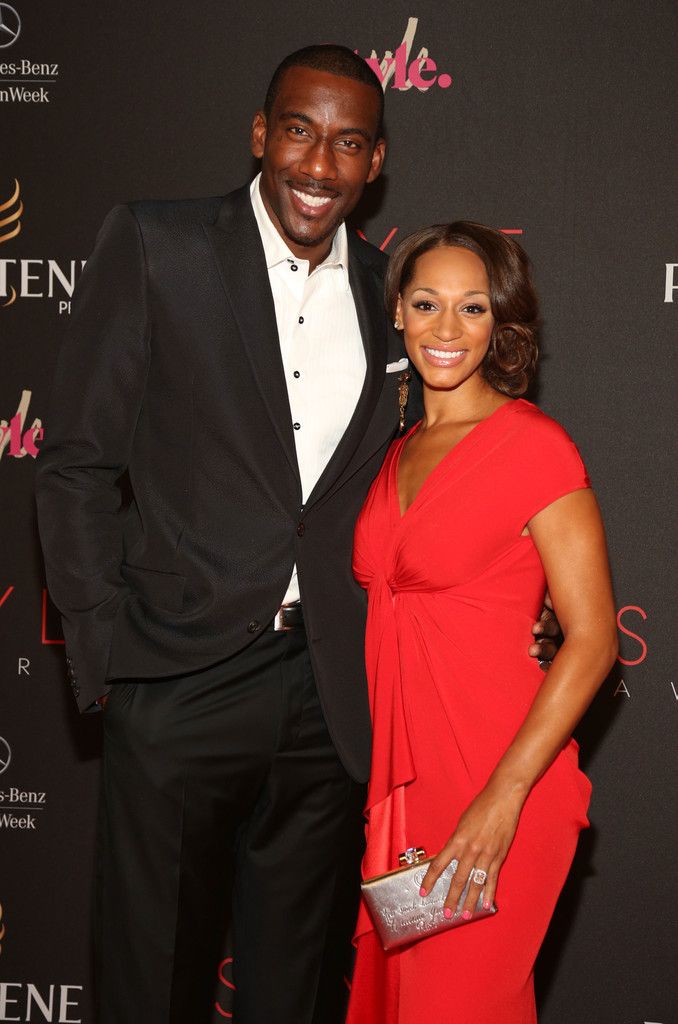 It's the official start to New York Fashion Week! So Amar'e Stoudemire and Alexis Welch were among the glamourous folks who stepped out in NYC for the 9th annual Style Awards last night. See fab pics of Nicole Richie, Joan Smalls and Iman inside.....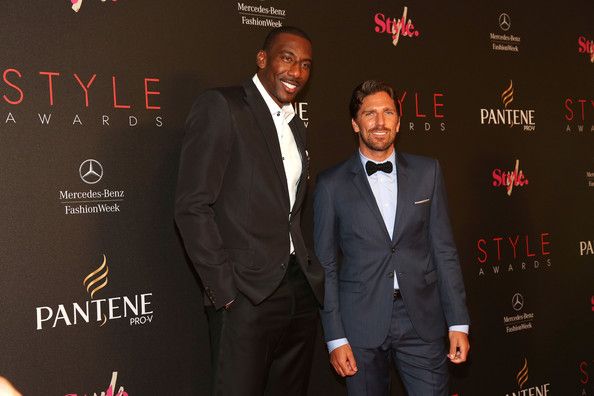 Last night, stylish gents like Amar'e Stoudemire and N.Y. Ranger Henrik Lundqvist (pictured above) stepped out for the 9th Annual Style Awards at Lincoln Center in NYC.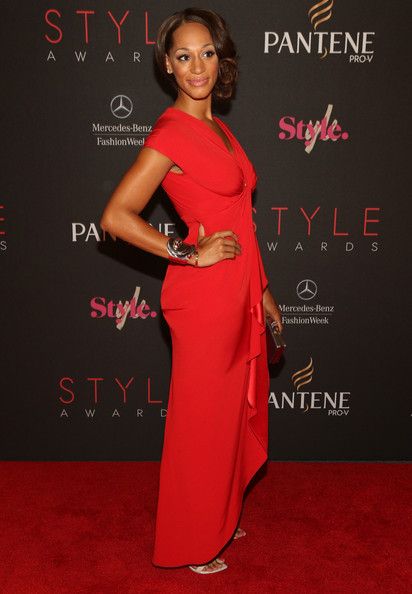 Amare's fiance Alexis looked hot in her red gown. Cute couple!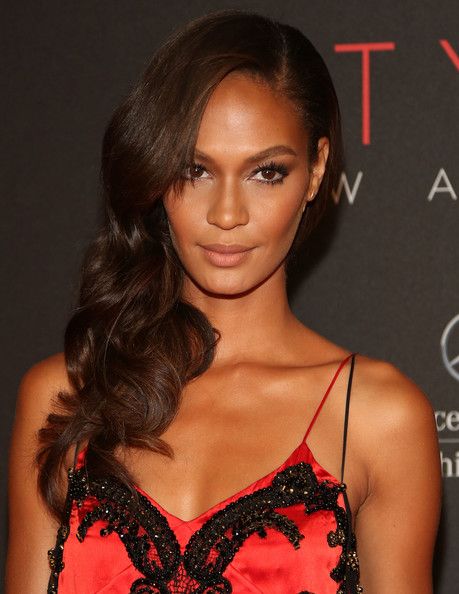 She's the #1 model in the world for a reason.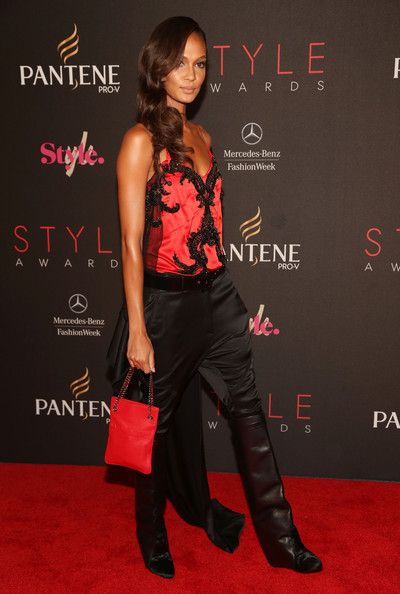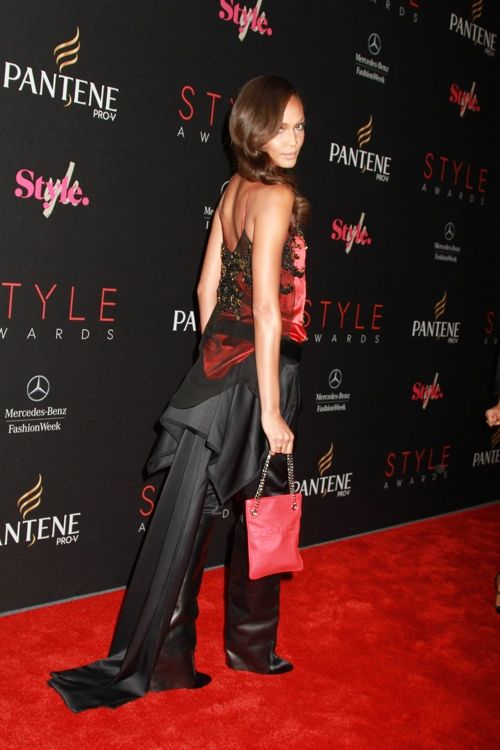 And gorgeous model
Joan Smalls
walked the red carpet with a cape.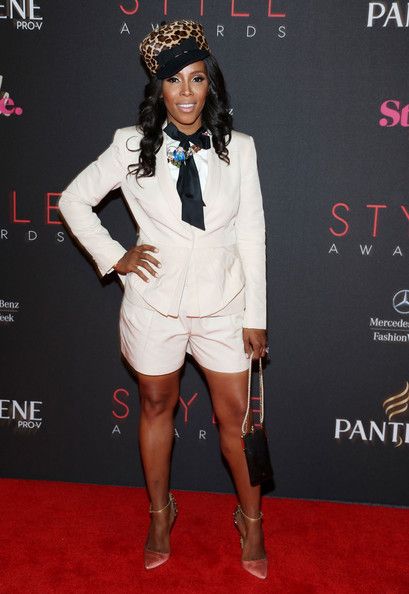 June Ambrose looked fab as usual rocked Dean & Dan shoes and accessories with her white short suit. Loves this look!
Ans the STyle Awards weren'tt he only thing kicking off NY Fashion Week:
Rachel Roy was spotted with friends Kim K. and Jonathan Cheban. She and Rachel went to the Brian Atwood style event at the Four Seasons in Manhattan as well as the Awards.
Nice.
Also at designer Brian Atwood's dinner: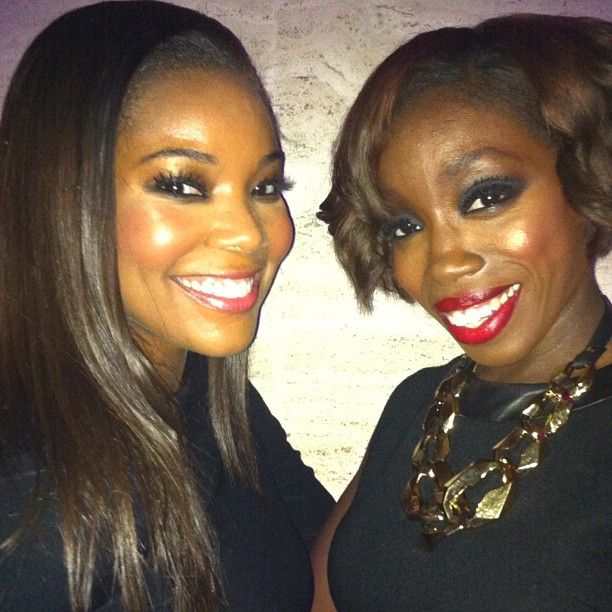 Gabby Union and Estelle made their way to the Four Seasons looking fab.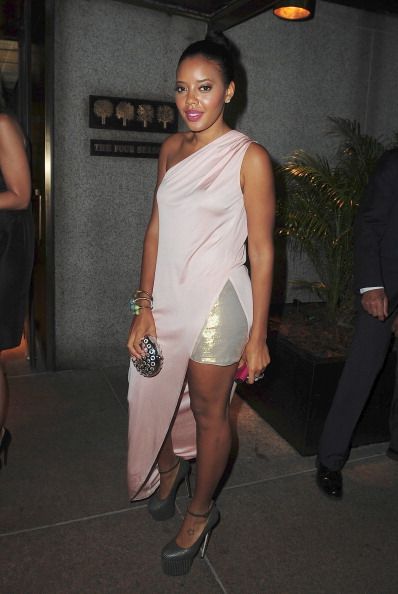 And Angela Simmons rocked her Brian Atwood platform Maryjanes with this interesting one shoulder dress with metallic panel. I kinda love it.
Back at the Style Awards: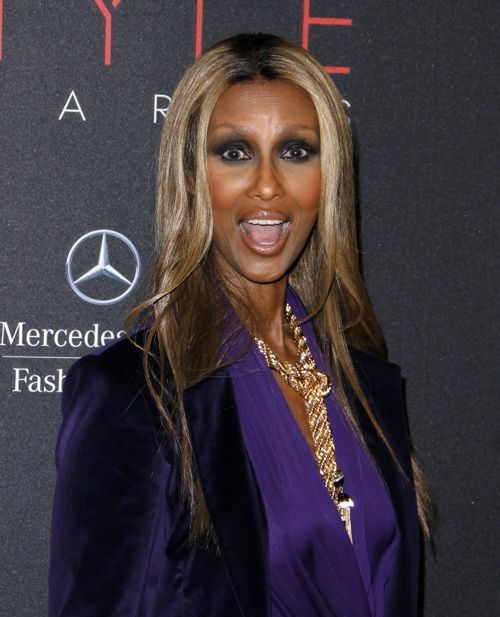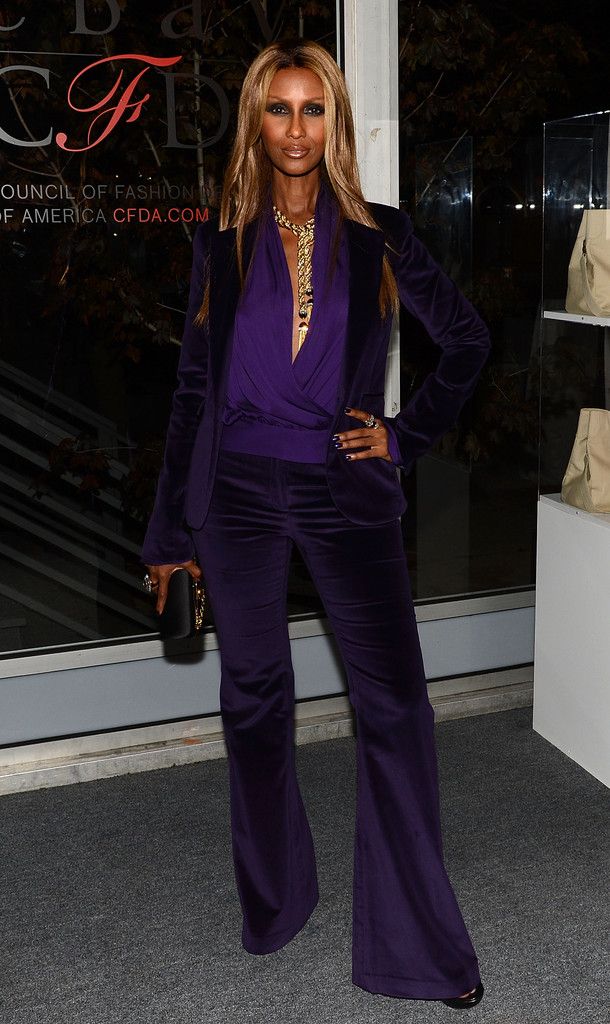 Iman looked stunning in a purple velvet suit. She makes aging look like a model behavior in itself.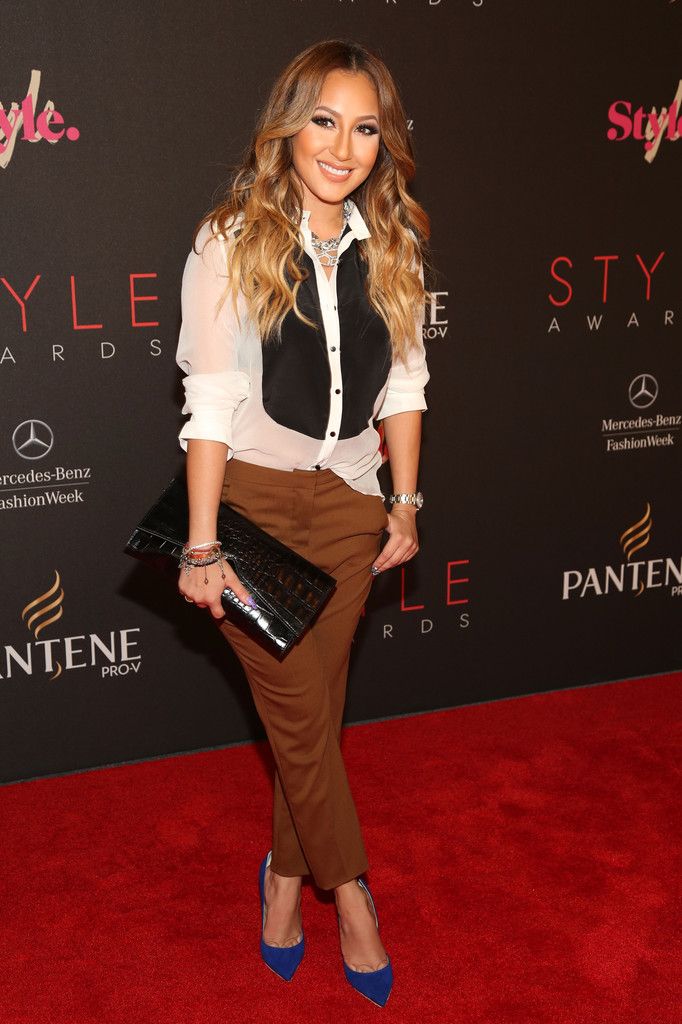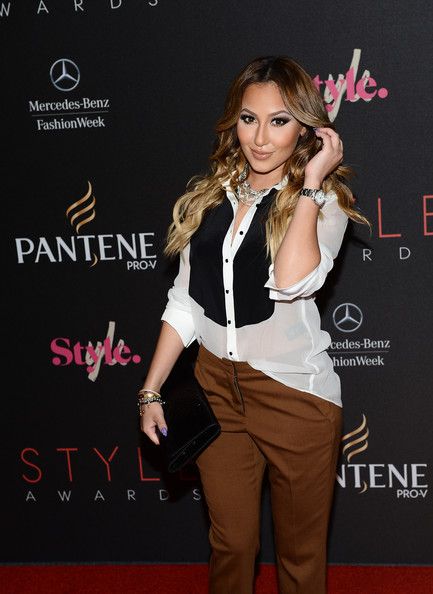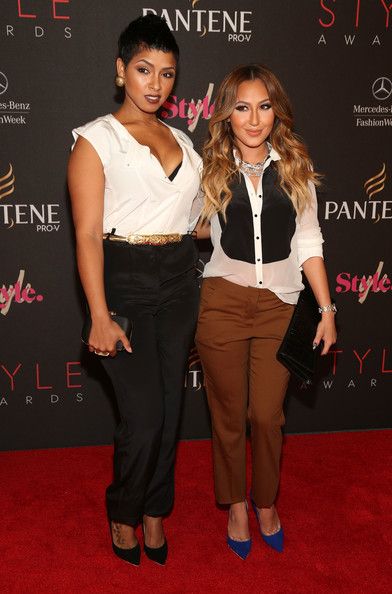 Adrienne Bailon posed with Ne-Yo's new artist Ravaughn.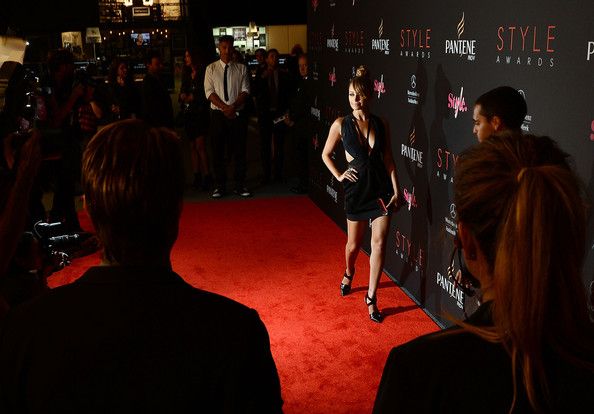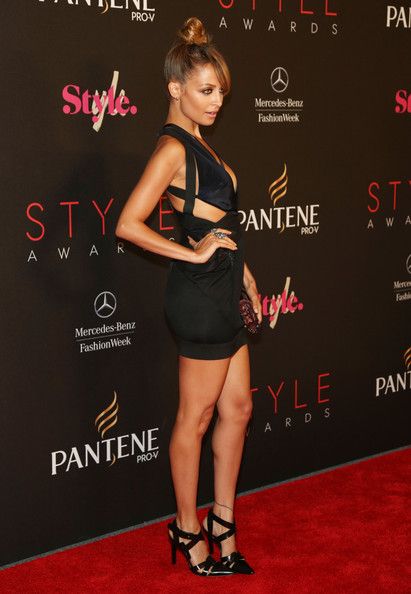 Nicole Richie looked amazing as usual. Very sexy look for the mom of 2. And she pulls it off nicely. She always looks better with a little meat on her bones like in these pics. Work Nicole.
Photos via PCN/Jamie McCarthy/Style/NBCU Photo Bank via Getty Images for Style
Eva Marcille, Jennifer Williams & Terrell Owens (Hmmmm....), Tisha Campbell & More Celebrate "Girlfriend Confidential"
Posted: 06 Sep 2012 09:01 AM PDT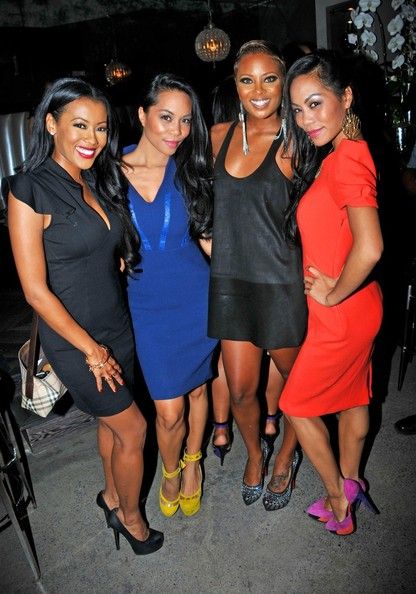 Eva Marcille and her "Girlfriend Confidential" co-star Denyce Lawton hosted a screening party ahead of their Oxygen Channel premiere this week in L.A. And the event went down at Hollywood couple Tisha Campbell-Martin & Duane Martin's new restaurant, Xen Lounge.
Pics of rumored new couple Jennifer Williams & T.O. and more partying it up inside....
Eva and Denyce posed it up with their twin fashion designer besties, the Sachika Twins, during their "Girlfriend Confidential" reality show premiere party.
And interestingly, former reality star Jennifer Williams and her rumored new boo Terrell Owens were both there. But obviously steered clear of snapping pics together.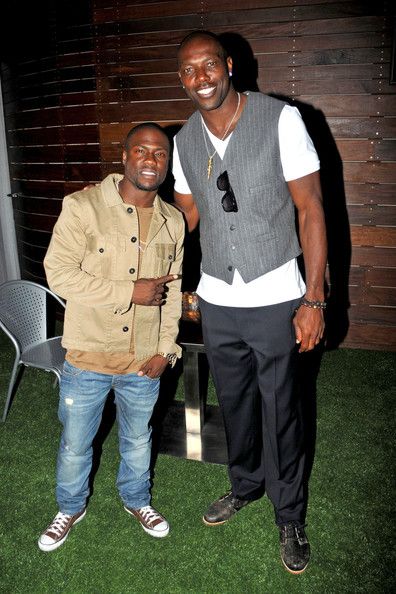 But T.O. snapped a pics with tonight's VMAs host Kevin Hart.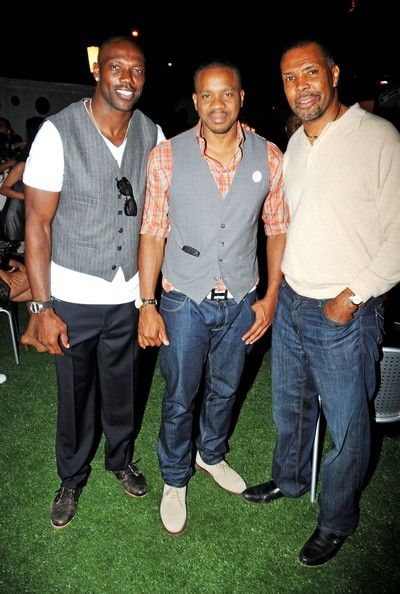 He also posed it up with restaurant owner Duane Martin and actor Eriq LaSalle. Where's he been?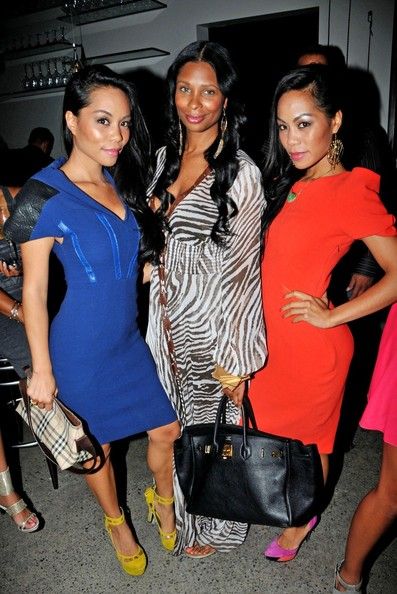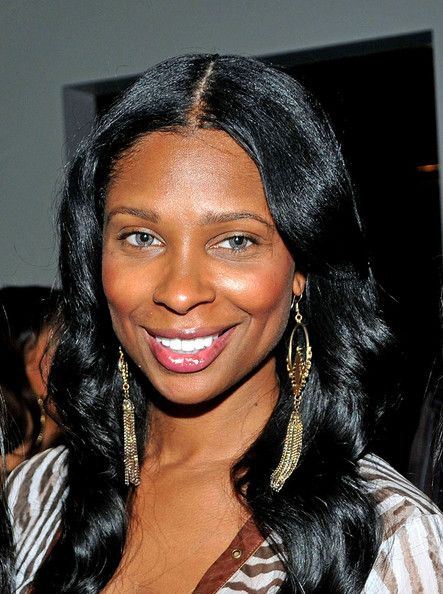 Jen also snapped a pic with the twins...and apparently removed her fake lashes. Too bad it wasn't tose fake contacts instead. Chick looks pretty though.
Damien Wayans and Kevin Hart posed it up.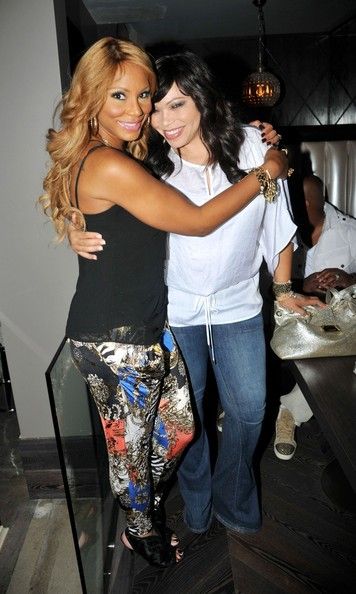 Tamar Braxton was on hand to party it up. Ad kicked it with the venue owner Tisha Campbell-Martin.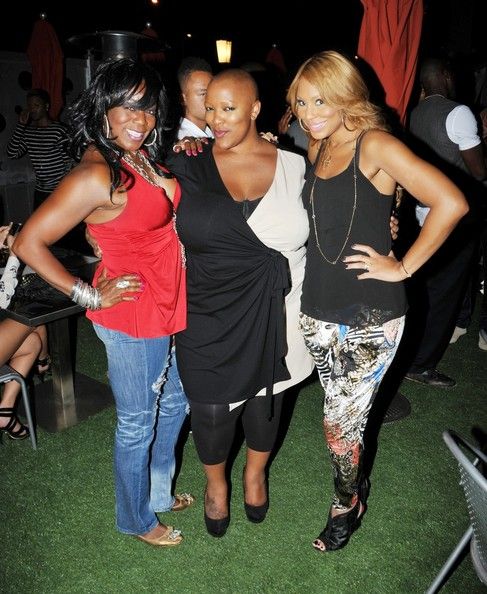 And with Frenchie Davis.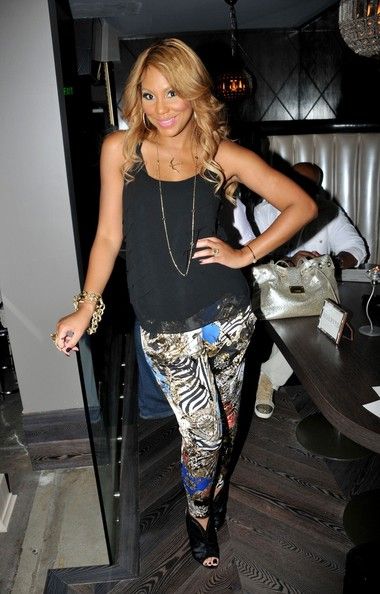 Hey Tamar!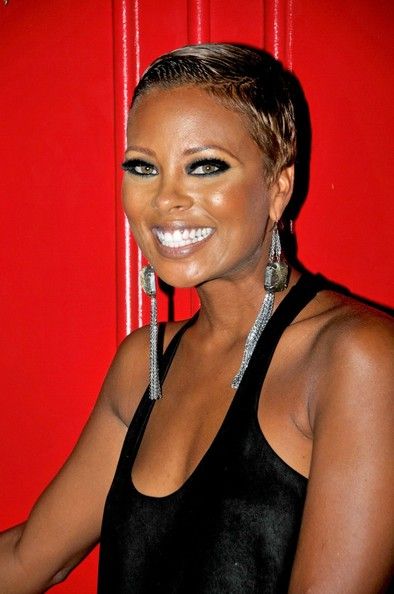 And pretty girl Eva Marcille snapped some cute pics with Tisha as well. "Girlfriend Confidential" airs Mondays on Oxygen at 11/10c.
NFL KICKOFF DIVAS: Queen Latifah's Interesting National Anthem Rendition + Mariah's "Triumphant" Mini Concert Opening
Posted: 06 Sep 2012 08:13 AM PDT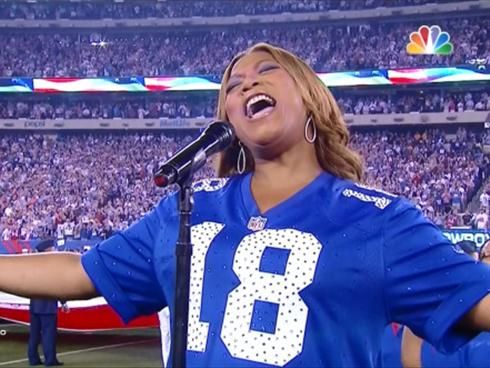 The 2012 NFL season kicked off last night with the NY Giants & Dallas Cowboys at Met Life stadium in Jersey. So Jersey girl Queen Latifah rocked the National Anthem before the Cowboys won against the defending Superbowl Champs. Mariah also took the stage to perform "Triumphant" and a few other songs....
In a jazzy rendition of the National Anthem, Dana Owens put on her singer hat and led the crowd with the Star Spangled Banner. Social media sites were overflowing with mixed reviews. Check it out above.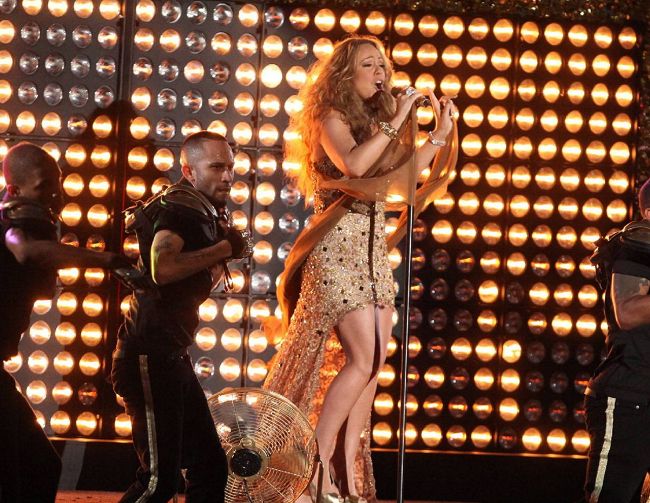 Mariah Carey also helped kick off the NFL season with a mini pre-game concert at Rockefeller Center. She brought out Meek Mill & Rick Ross of course to help her rock their "Triumphant".
You feelin' the performance?
Gabby Douglas Pledges Allegiance At The DNC + Bill Clinton Serves Up Epic Speech For President Obama
Posted: 06 Sep 2012 07:17 AM PDT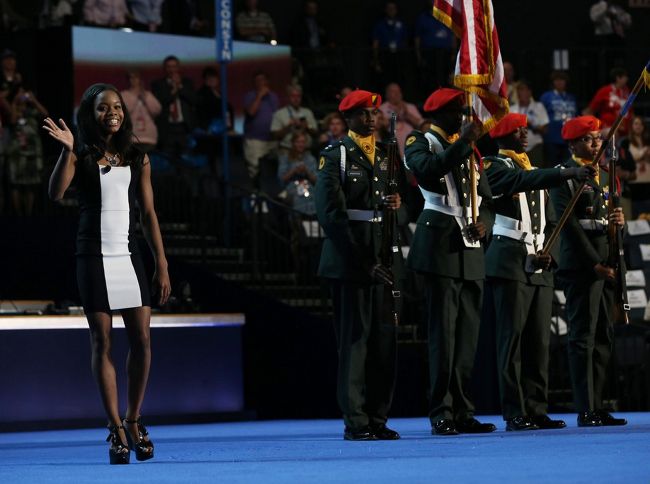 America's sweetheart took another huge stage for her country last night. Obama fan Gabrielle Douglas hit the Democratic National Convention in Charlotte to lead the crowd in the Pledge of Allegiance. Check out the cutie performing the huge honor inside, plus how former President Bill Clinton just handed President Obama a rightful pedestal on a silver platter....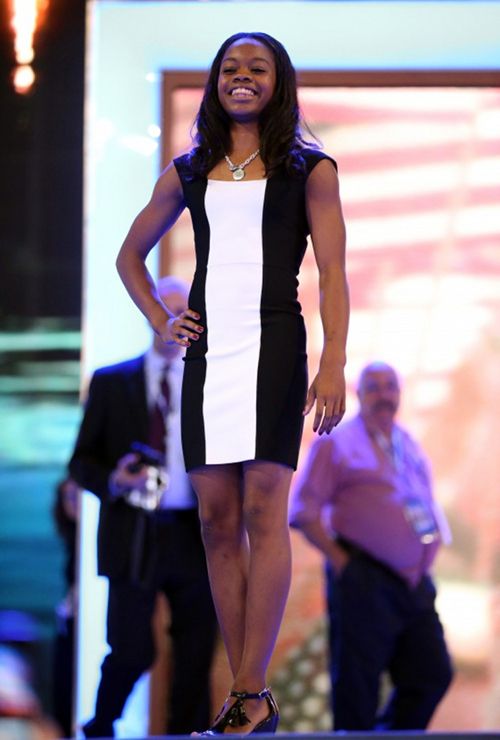 In a cute black & white paneled dress and black wedges, Olympic Gold Medalist Gabrielle Douglas flashed her big smile on stage at the DNC last night. She was there to lead the crowd in the Pledge of Allegiance, and she repped her country well once again: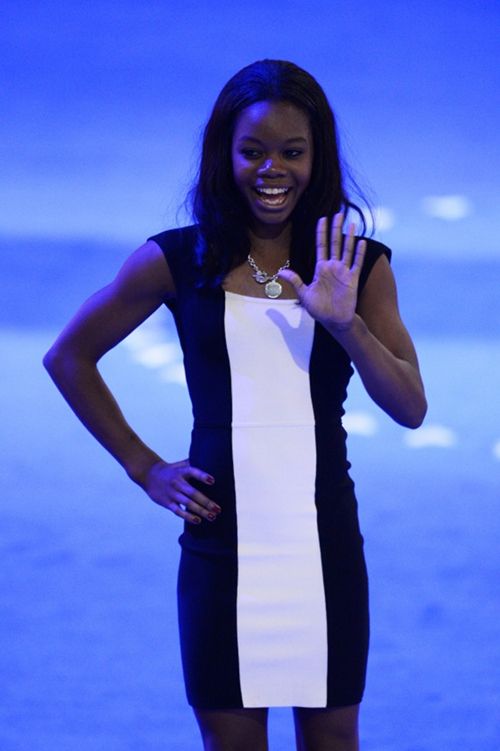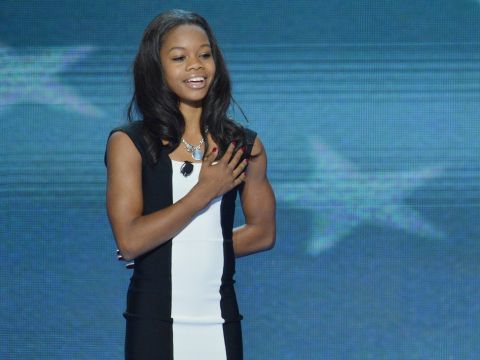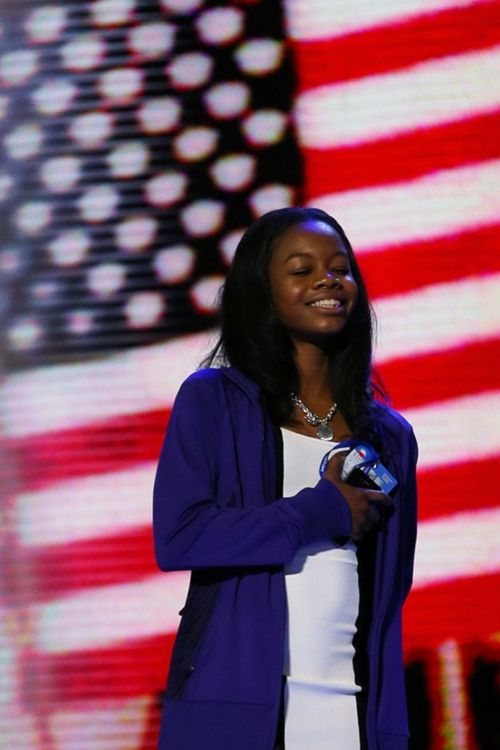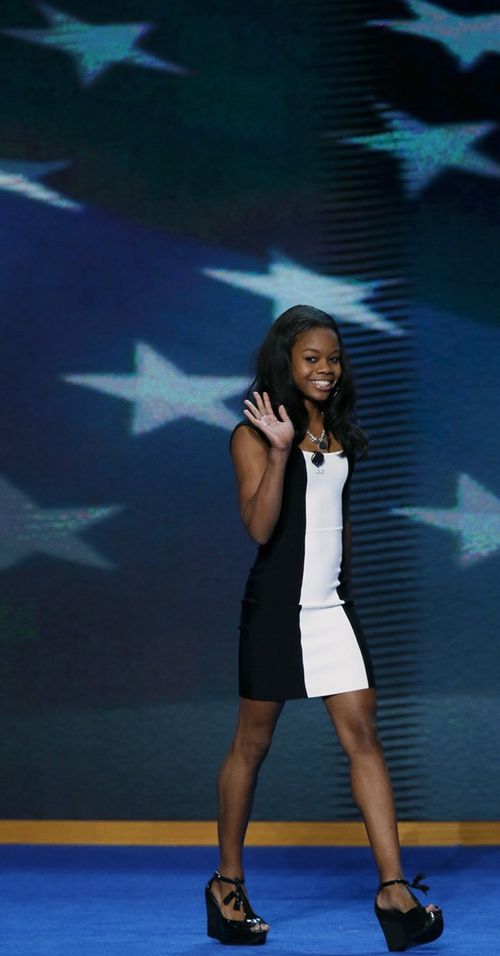 Her mom Natalie was also in the mix. Here's video: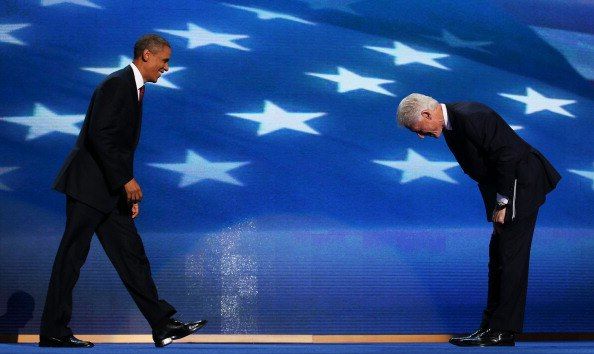 And the highlight of the night was, of course, former President Bill Clinton giving an ingeniously clear cut, point-by-point speech about why President O needs to remain in office. He broke down every argument of the Republicans without breaking a sweat, as well as thoroughly explained the Obamacare Act in plain English, something that has yet to be done. He essentially hit the stage and taught a class, from an expert perspective, on why the Republican's economic & healthcare plans won't work, and why another 4 years of Obama is necessary.
Even Fox News had to give him props on the speech that left barely any room for a rebuttal.
And the crowd, as well as social media which essentially overflowed last night, soaked up every bit of it. It was a speech full of everything Democrats have been attempting to say during this entire campaign.
By the way, this was the first time in history that a former President gave a sitting President the official nomination. President O. surprised the crowd by joining Mr. Clinton on stage afterwards.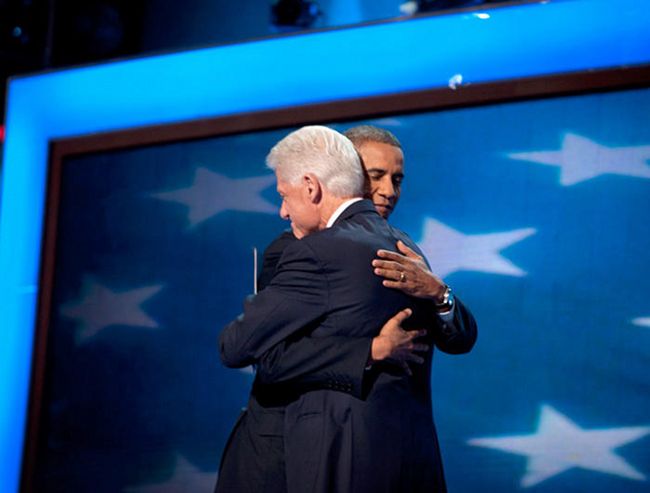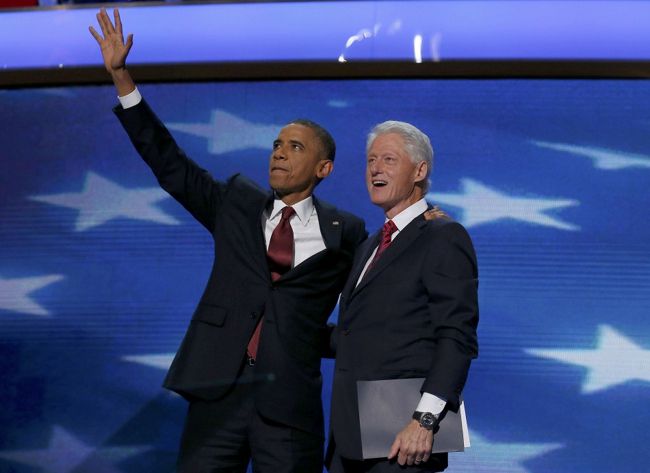 Check out Clinton's electrifying speech and quotes from it below:
There were two other attacks on the President in Tampa that deserve an answer. Both Governor Romney and Congressman Ryan attacked the President for allegedly robbing Medicare of 716 billion dollars. Here's what really happened. There were no cuts to benefits. None. What the President did was save money by cutting unwarranted subsidies to providers and insurance companies that weren't making people any healthier. He used the saving to close the donut hole in the Medicare drug program, and to add eight years to the life of the Medicare Trust Fund. It's now solvent until 2024. So President Obama and the Democrats didn't weaken Medicare, they strengthened it.
..............

When Congressman Ryan looked into the TV camera and attacked President Obama's "biggest coldest power play" in raiding Medicare, I didn't know whether to laugh or cry. You see, that 716 billion dollars is exactly the same amount of Medicare savings Congressman Ryan had in his own budget.

At least on this one, Governor Romney's been consistent.

...............

I think the President's plan is better than the Romney plan, because the Romney plan fails the first test of fiscal responsibility: The numbers don't add up.
.............

People ask me all the time how we delivered four surplus budgets. What new ideas did we bring? I always give a one-word answer: arithmetic.

...........

My fellow Americans, you have to decide what kind of country you want to live in. If you want a you're on your own, winner take all society you should support the Republican ticket. If you want a country of shared opportunities and shared responsibilities – a "we're all in it together" society, you should vote for Barack Obama and Joe Biden.

..........

"Listen to me now. No president - not me, not any of my predecessors - could have fully repaired all the damage that he found in just four years."

......

"Are we where we want to be? No. Is the President satisfied? Of course not," Clinton said. "Are we better off than we were when he took office, with an economy in free fall, losing 750,000 jobs a month? The answer is yes."

.....

Republicans are less concerned with creating job than making sure President Obama loses his.

Tonight, President Obama gives his much anticipated speech to formally accept the party's nomination. Actress Kerry Washington is speaking as well.
Vivica A. Fox Gets New "Prank My Mom" Show + MTV REVEALS "VMA GIFT BAG" Contents
Posted: 06 Sep 2012 06:39 AM PDT
Vivica A. Fox is headed back to the small screen for a new comedy prank show on Lifetime. Get deets inside and also find out what's in this year's swag bag at the 2012 VMAs.
Good news for wig pusher Vivica Fox.....Lifetime has ordered 10 episodes of a new hidden-camera series called "Prank My Mom". And she's thehost. The series will premiere October 9 at 10 PM with sneak peeks on September 27 and October 4 after "Project Runway." Congrats Viv!
And in 2012 MTV VMA news...............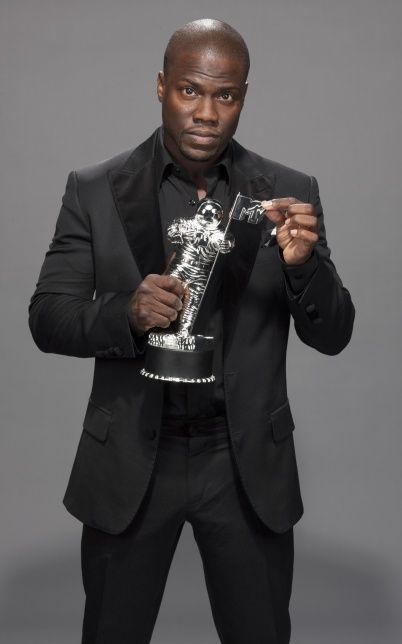 What will celebs like host Kevin Hart and performers Rihanna & Taylor Swift get in their 2012 VMAs Swag Bag?
Here's the rundown, as reported by MTV UK:

Andaz – Will gift VMA talent with a 2-night stay at their choice of: Andaz 5th Avenue, Andaz Wall Street, Andaz Savannah, Andaz Napa, Andaz West Hollywood, Andaz San Diego, Andaz Maui at Wailea or Andaz Shanghai.

BottleHood – Is gifting a repurposed Bombay Sapphire Gin bottle drinking glass and necklace.

Calvin Klein fragrances – Will gift celebrities with CK One, the original "shared" fragrance that inspires the confidence to be yourself and connect with others.

Case-Mate – Will be gifting celebrities with the Right Case for the Right Occasion; which includes their Tortoiseshell and Glam iPhone 4/4S cases.

Ceja Vineyards Napa Valley – Is gifting celebs with a 2008 Ceja Vineyards Dulce Beso (Sweet Kiss) late harvest white wine.

CIROC Vodka in collaboration with Society Awards and Mode Design Group – Will gift a 750ml Limited Edition Moonman inspired CIROC Vodka.

COVERGIRL - Is gifting Blast Flipstick Lip Color is a double-ended lipstick duo with one shimmer and one cream shade. Eye-Enhancers Shadow includes one matte, pearl, and sparkle shades.

Crabtree & Evelyn – Will gift celebrities with a pomegranate grove poured candle that captures the exquisite freshness of sun-ripened orchards for everyday moments of indulgence.

Eternal Lifestyles – Is gifting celebs with Youth Rejuvenating Complex, the latest innovation for smoothing skin texture and reducing fine wrinkle depth and volume. It combines the natural antioxidant properties of Resveratrol with six of the most potent peptides currently available to address the effects of aging on the skin.

Invitation Consultants – Is gifting VMA talent with their personalized stationery, which is the perfect way to express style & add some pop to snail mail!

J World Sport – Will gift VMA talent with "Vine," the ultimate carry-on rolling duffel bag.

LACOSTE Fragrances – Is gifting celebs with EAU DE LACOSTE L.12.12 men's scents that capture the transformation of the iconic LACOSTE L.12.12 shirt into a collection of fragrances that represent different moods – pure for Blanc, relaxed for Vert, powerful for Bleu, and energetic for Rouge.

Laugh Factory – Will gift celebrities with 4 VIP admission tickets and 2 complimentary drinks per guest at the World Famous Laugh Factory.

Marchon – Is gifting designer eyewear by Marchon.

Monster – Is gifting celebrities, Monster® DNA™ headphones. DNA is designed and tuned smarter to bring your audio to life. Hear every detail, feel every beat, and express a distinct look that is fully customizable. Pure Monster Sound. It's What's Inside.™ #INMYDNA

NETFLIX- Is gifting VMA talent with complimentary two year Netflix streaming membership.

Nickelodeon and New Era – Will gift an Official Teenage Mutant Ninja Turtles Basic Logo 9FIFTY Snapback hat or Official Foot Clan Basic Logo 9FIFTY Snapback hat. All cotton caps with front logos featuring raised embroidery.

NIKKI RICH – Is a designer boutique gifting celebs with various printed tops.

Original & Mineral – Will gift all VMA celebrities with Maintain the Mane Shampoo & Conditioner with oils of evening primrose and macadamia seed which combine in a mild moisturizing everyday formula that cleanses the hair and scalp. The men will also receive Texture Clay to achieve shape and definition with this pliable blend of naturals. Beeswax and Soya Wax combine to give hold while fine grade pumice stone adds texture. And the women will also receive their detangling spray.

Perfect Day Surf Camp – Is gifting VMA talent with a Quicksilver and Roxy sponsored surf & beach camp.

Perks of Being a Wallflower - Is gifting the book and CD. Since its initial publication by MTV Books/Gallery Books, Stephen Chbosky's haunting debut novel has received critical acclaim, provoked discussion and debate, grown into a cult phenomenon with over 1.5 million copies in print, and inspired a major motion picture. The movie tie-in edition arrived in stores on August 14, 2012.

Rep the Code – Will gift New Era snap back and Fashion T-shirt.

Robbie French Designs – Is gifting vintage belts.

Stone Rose - The Miami-based label will gift celebrities with a whole range of button-downs that expertly straddle the line between office and evening wear.

Terry's Toffee - Is gifting 15 remarkable flavors of Award-winning chocolate covered gourmet toffee & other toffee confections.

The Makers of Trojan ® Brand Condoms – Will be gifting celebs with a Trojan "Party Pack."

Timbuk2 – Will gift classic messenger bags handmade in San Francisco.

Wear Your Music – Will gift VMA talent with a one size fits all, unisex guitar string bracelet made from real guitar strings in all different colours.

Nice. We bet most of these end up being some hot Christmas gifts for friends and fam...
Chad Johnson Begs For Evelyn Lozada's Love...Again
Posted: 05 Sep 2012 04:28 PM PDT
Oh Chad. If that foolish tattoo of Evelyn Lozada's face on your leg didn't work, we doubt this t-shirt will. The ex-Miami Dolphin was spotted out in public yesterday for the first time since the domestic violence situation with Evelyn. And he's got another plea for her to come back to him....
Rocking a t-shirt that says "I JUST WANT TO LOVE YOU", Chad Johnson was spotted grabbing lunch...solo...at his fave Cuban eatery in Miami yesterday:
The ex-NFLer hit up David's Cafe. He ate alone while chatting away on the phone. These pics surface right after yesterday's pic of the face tattoo he got of Evelyn on his leg. It's pretty clear these are both pleas to win her back. He told Twitter fans he doesn't care what she filed for, that's his wife. Oh.
Too bad Evelyn is too busy on her domestic violence victim promo tour to care. Good luck with that Chad.
Pics: Pacific Coast News
Lauryn Hill, 50 Cent, Nick Cannon & Others Attend Funeral Of Chris Lighty
Posted: 05 Sep 2012 03:47 PM PDT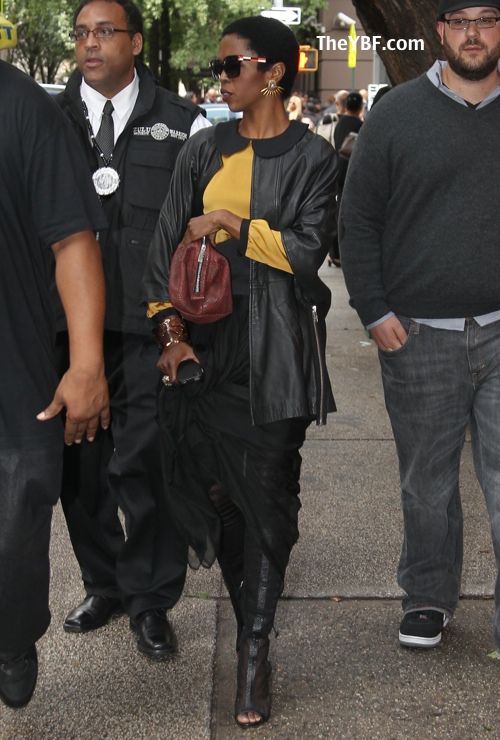 Rap icon Lauryn Hill was amongst the high profile celebs of the hip hop community who attended the homegoing services for Chris Lighty today. See pics of Nick Cannon, 50 Cent and others paying their last respects inside...........
Rapper 50 Cent joined celebs like LL Cool J, Missy Elliot, Russell Simmons, Grandmaster Flash, and Mary J. Blige at the Campbell Funeral Chapel in Manhattan today where the body of Chris Lighty (dressed in a black suit) was laid to rest. 50 was Chris' long time client and very close friend.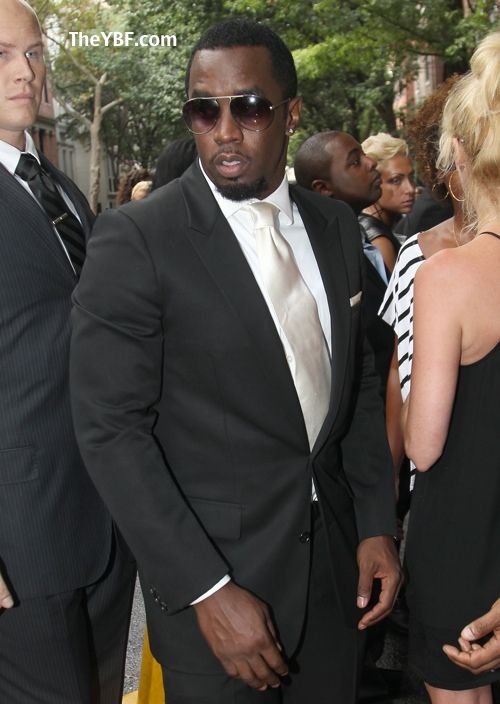 Diddy attended the services.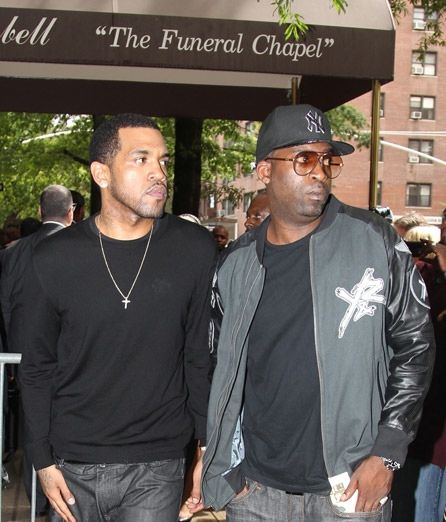 Lloyd Banks was on hand to pay respects.
Nick Cannon was also spotted arriving at the memorial.
Warner Music executive Lyor Cohen, Busta Rhymes and Q-Tip were among the speakers at the funeral. Also, his brother Dave Lighty tweeted, My greatest hero is laid to rest. Darrell "Baby Chris" Lighty
And Cormega, one of Chris' rap proteges said, He was a leader. A true leader is measured by the success of those he leads and Chris led a multitude of artists, producers, and DJs to success."
Also.....
Watch a clip of the pallbearers (including DJ Red Alert & D-Nice) carrying the casket above......

Also, R&B singer Mashonda wrote a touching letter to Chris Lighty's son J (who is close friends with her son Kasseem). Here's it is in full:
Dear J,

By the time you are old enough to read this letter you might have asked a thousand questions or maybe even figured a few things out on your own. My intentions here are not to write about what happened to your father, but instead to help you to understand what might possibly be happening to you.

It's important that you know your dad adored you. I can still see him smiling at you as you ran towards him, leaping into his arms and I remember the way your eyes lit up when he entered the room. Baby boy, be brave. And being brave means letting the tears flow and being able to ask for help. There might be an empty space that will take time to fill. Please never be afraid to talk about it; it is important that you do.

Your father has left you a village of strong men and women - and you must know that they will always be there for you and your brother and sisters. On the days when you feel sad and confused, don't be afraid to draw a picture or listen to your favorite song. Call a friend or one of your beautiful siblings, you will need each other to grow through this. Never hesitate to communicate what you feel. I guess what I'm trying to say J is; express your feelings in a positive way. Never bottle them up.

Grown ups have a way at hiding their pain and not talking about it, not expressing it in a positive way and ultimately it hurts and destroys us, individually and as a community. I want you to know that this can be avoided. There are things that have happened to me as a child and it took me years to realize that my prayers, the grace of God and talking to the right therapist helped me begin to heal.

You are always in my prayers.

Love Always,

Mashonda and Kasseem
Photos via Turgeon / Steffman / Splash News
SPOTTED: Tracee Ellis Ross & Her Pup Shop For Louboutins In LA
Posted: 05 Sep 2012 03:12 PM PDT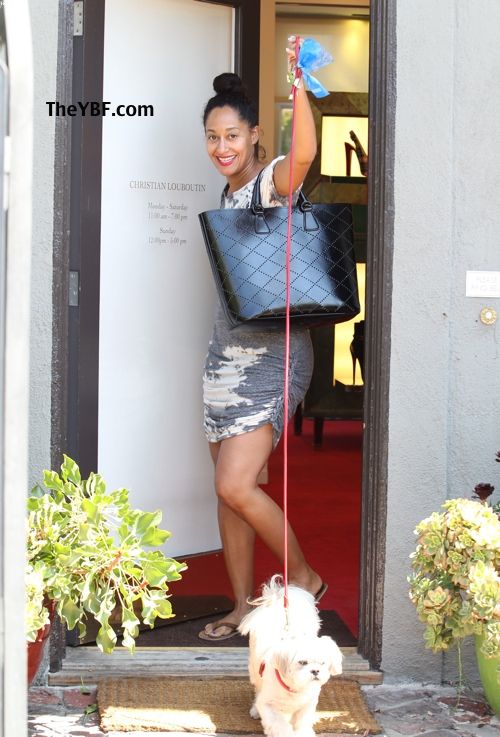 '
Fab actress Tracee Ellis Ross was spotted grabbing some items to load up her shoe closet in LA recently...with her cute dog in tow. Check the pics inside...
Former "Girlfriends" and "Reed Between The Lines" star Tracee Ellis Ross was spotted leaving the Christian Louboutin boutique with her cute fluffy white friend tagging along. She's the newest face of Optimum Salon Haircare's "6-in-1 Miracle Oil" product. And since we adore her hair, anything she's backing, we're willing to to try at least once.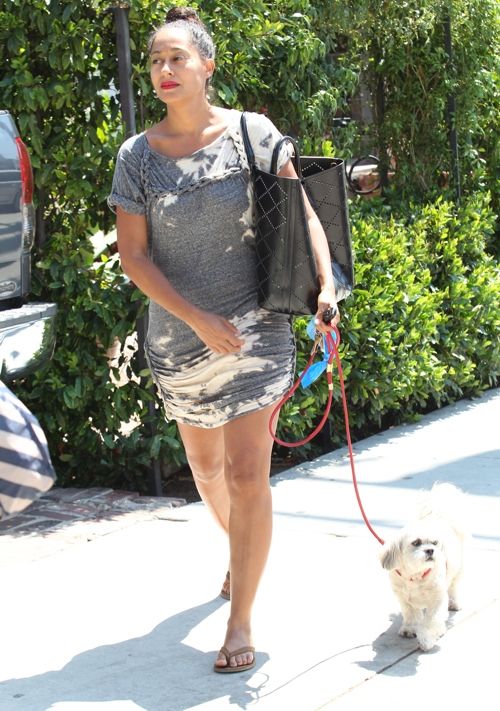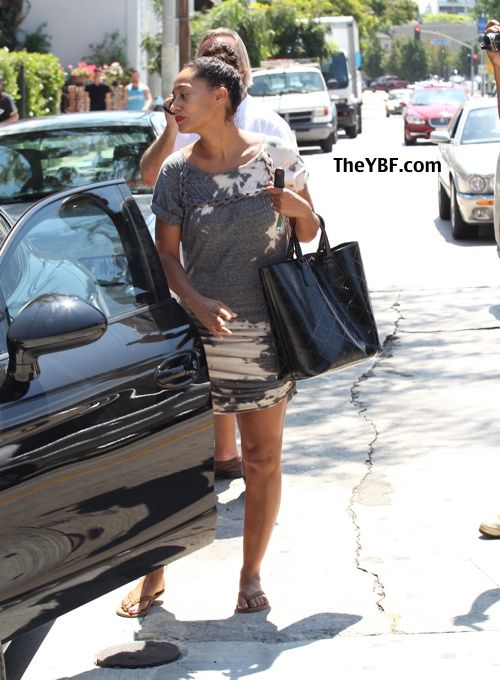 Tracee recently revealed to the Huffington Post that her mom Diana Ross has always done her own hair and makeup, so that's where she gets her glam inspiration. She said,
"My mom does all her own hair and makeup, and always has. There are people who have supported her in the process, but for the stage, I have always sat as a little girl and watched my mom do her makeup. Eyelashes, the whole deal — she does it herself."

"I became someone who could do it myself. And I am in love with it. My bathroom is filled with hair and makeup stuff and I play with it all the time. What the real lesson is, is that you can own your own sense of beauty. It doesn't have to be something you get from somewhere else."
Cute dress by the way.
Photos via FAMEFLYNET
CAKIN' COUPLE: The Carters Do Dinner In France For Beyonce's Birthday
Posted: 05 Sep 2012 02:19 PM PDT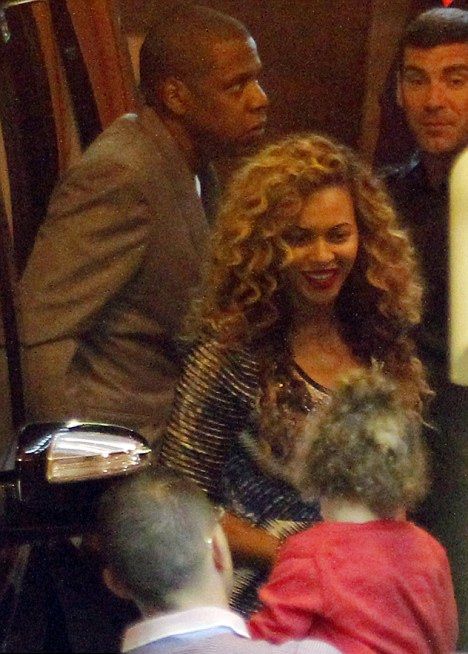 It was a romantic birthday night for Beyonce as she wined and dined with her very own Cash King Shawn Carter in Antibes, France after hopping off their yacht. Pics of their arrival inside...
Birthday girl Beyonce rolled to The Michelangelo Restaurant in Antibes to celebrate last night. She rocked her blonde curls, dark lips and a colorful front zipped dress for her 31st b-day. All after spending a fabulous day yachting around the Mediterranean with Jay & Blue.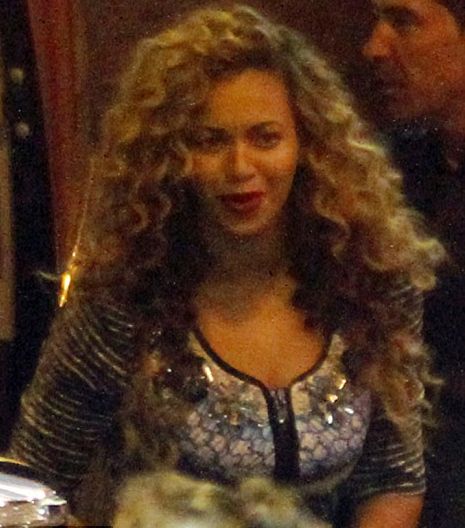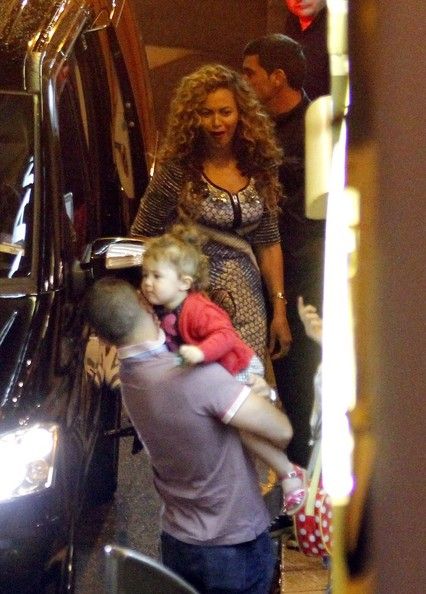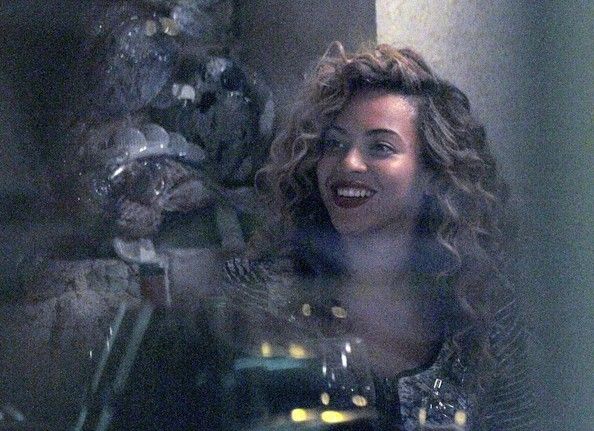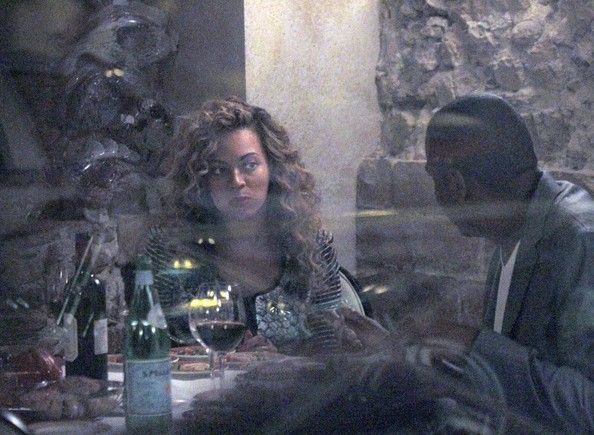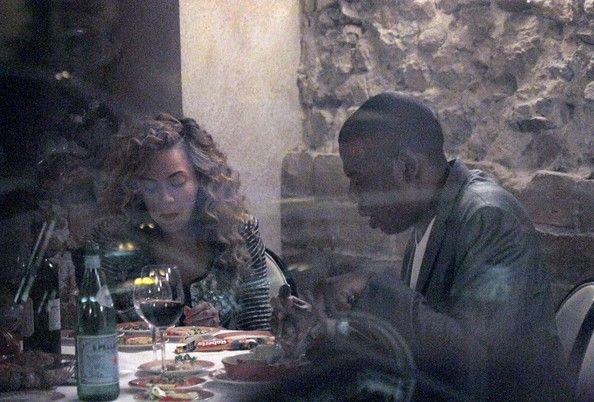 Bey may be away from her friends and some of her fam during her birthday week, but they all sent her handwritten b-day messages. One of the cutest posted yesterday was from her little sis Solange saying:
'There is no-one like you in the world, of all of your mind blowing achievements that one that first comes to mind is your kindness. Your sense of selflessness, consideration of other people's well being and your beautiful generosity are all things that make me so proud be your sister and your friend.'
Sweet.

By the way, congrats are in order for Mr. Carter as he ranks #3 on FORBES' 2012 Hip Hop Cash Kings list. He raked in over $35 mill this past year thanks to his Duracell, Carol's Daughter & Brooklyn Nets deals.
Pics: Bauer Griffin
The OTHER Fact Checking: Nicki Minaj NOT Registered To Vote? + DNC's 1st Day Ratings BEAT RNC's Entire 3 Days
Posted: 05 Sep 2012 01:33 PM PDT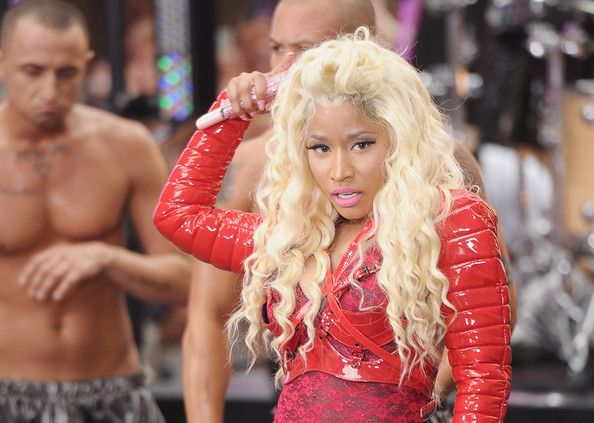 Nicki Minaj shocked fans when she gave Mitt Romney a shout-out of support & called others "lazy b*tches", but now it's been revealed she's not registered to vote herself! Get deets inside and find out about the DNC beating the RNC in ratings.......
We told you earlier about Nicki Minaj recently rapping "I'm a Republican votin' for Mitt Romney/You lazy b-----s is f---ing up the economy" on Lil' Wayne's Dedication 4 mixtape.
In addition to annoyed fans (who were offended by the "lazy b*tches" comment just because they weren't voting for Romney), pundits like RealClearPolitics senior elections analyst Sean Trende added, "There is about a .00000001 percent chance Nikki Minaj was not mocking Romney voters and is actually endorsing Romney."
We don't believe Nicki is voting for Romney. Or even voting at all for that matter. The Washington Post has revealed that according to the voter rolls, Onika is not registered to vote in any of the states where she claimed residency in the last few years (NY, CA, GA). WOMP.
No one said she had to be a spokesperson for voting (opinions on whether all celebs should be though is a separate issue). But when you make a public controversial comment about voting (likely just to garner attention), and at the same time insult others who are likely registered, you have to expect people to call you on it. Not every rapper is meant to be believable these days.
And as for reports that Obama supporters and Democrats simply are not interested this election....we're calling B.S. on that too.
The number of tweets per second sent just during Day 1 of the DNC yesterday actually beat the RNC's entire 3 day span, according to reports. There were more than 28,003 tweets per minute during Michelle Obama's speech, which is double the tweets-per-minute mark set by Mitt Romney.
This could likely be a factor as Twitter ratings COULD matter in this election, due to the demographic that participates in that form of news/media.
Get registered. T minus 61 days till the election.

BONUS: Olympic Gold Medalist Gabby Douglas will be leading the DNC in Pledge of Allegiance tonight. STORY
ATL UPDATES: Scrappy & Erica's Topless Engagement Photos With ROLLING OUT + K. Michelle STANDS BY Her Story + Tiny's Nail Bar Catches On FIRE!
Posted: 05 Sep 2012 12:25 PM PDT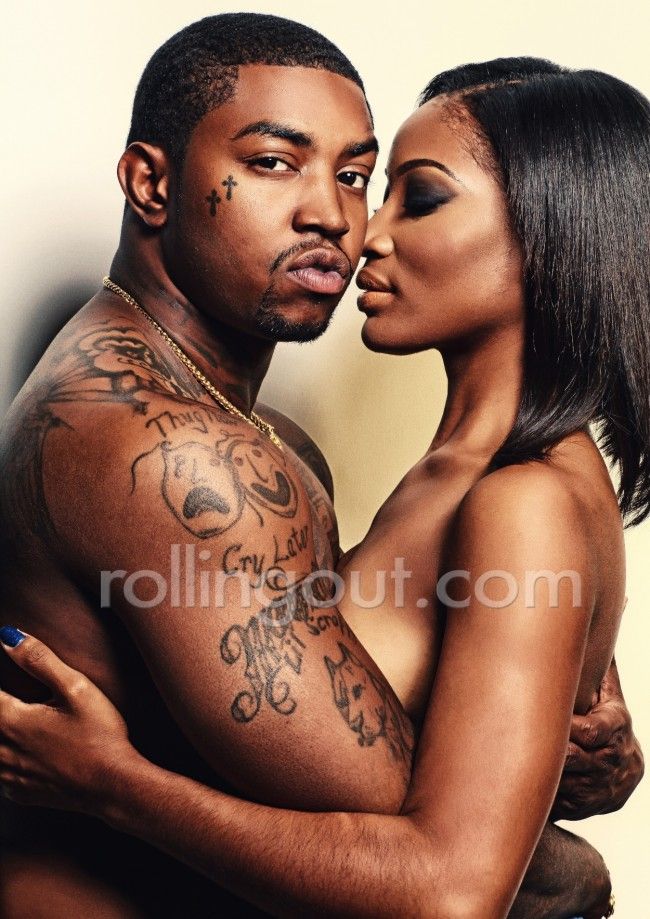 Fresh off airing their "You gon murry a n*gga or what?" proposal on the "Love & Hip Hop: ATL" reunion, Erica Dixon & Lil Scrappy's new engagement photoshoot with Rolling Out has surfaced.
Check out the lovebirds getting topless, stylish & intimate in their new pics inside. Plus, K. Michelle is far from scared of Memphitz's lawsuit, and Tiny's Nail Bar caught on fire this week...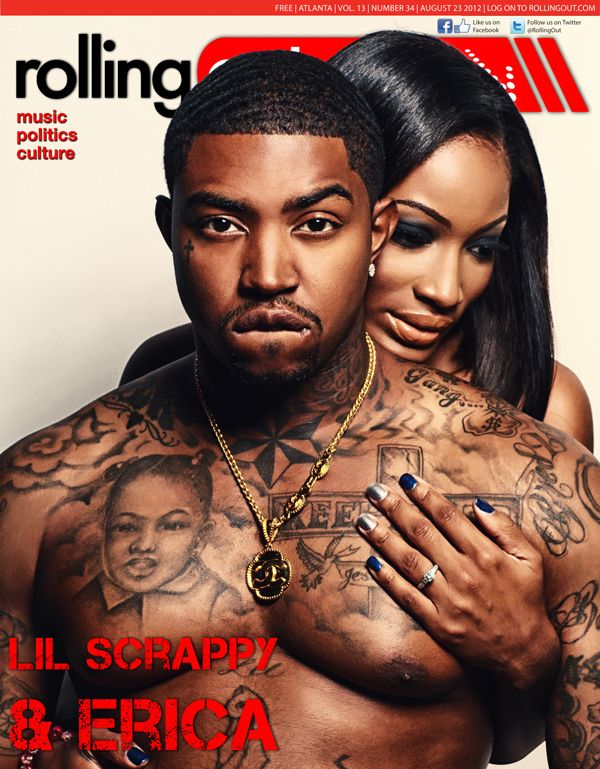 Topless and tatted up, rapper Lil Scrappy is posing it up with his baby moms turned co-star turned fiancee Erica Dixon for the new issue of Rolling out magazine. And Erica's showing off her new engagement ring. Whoever asks where it is....you ain't even right.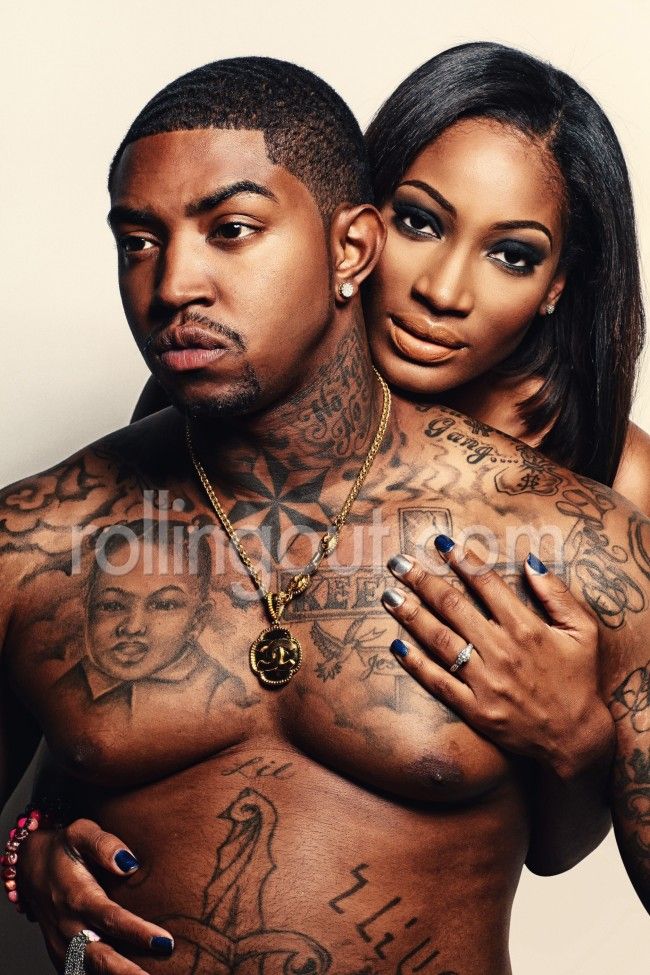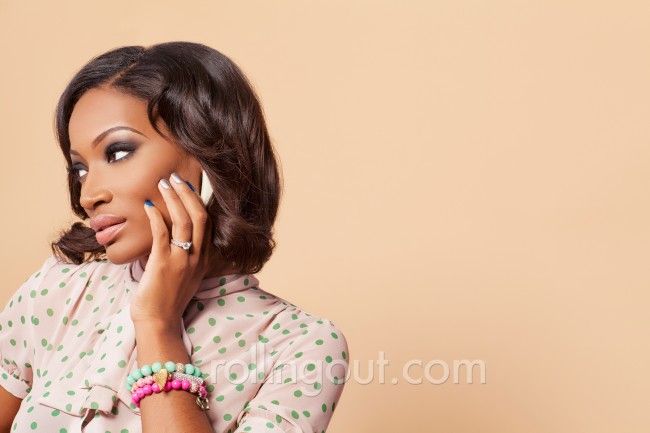 Pretty pic.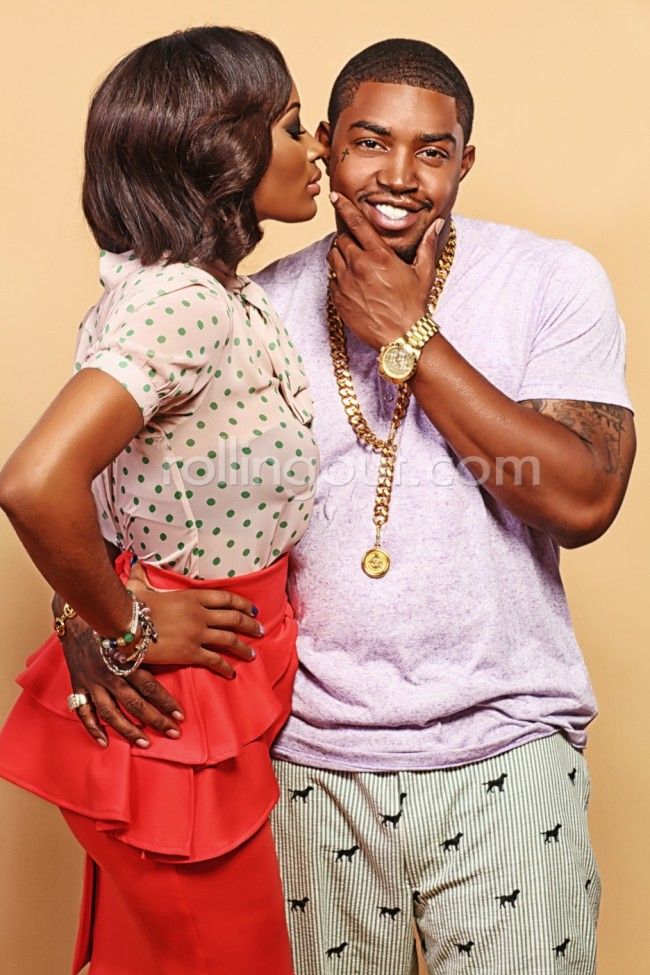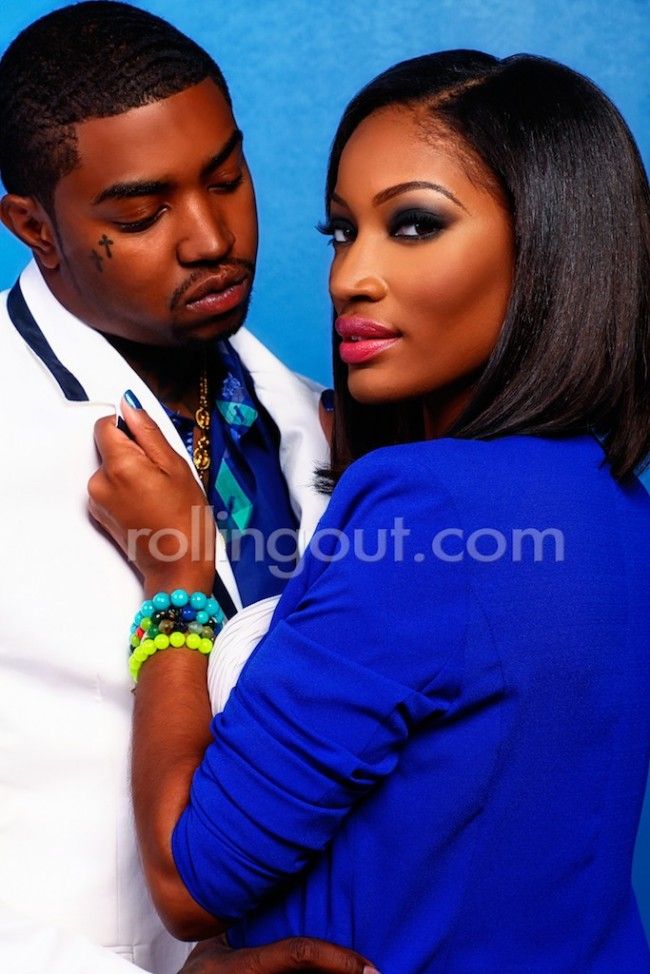 About the engagement, Erica told the magazine:
"I'm in a very good place in my life right now. I learned so much about myself through this process with the show, and now I'm just looking forward to this next chapter in my life."
And Scrappy dished on what made him finally take the leap of marriage saying:
"It was time for me to do something really grown. So I popped the question and the beautiful lady said yes … that's why she has the ring on her finger. But now we're just waiting for the next big step. I wasn't trying to play around with it for a hundred years. I wanted to do something really big. "
I wish them the best. Erica is one of the chicks with the most potential on the show...just to win in life. Hopefully this decision works out for them.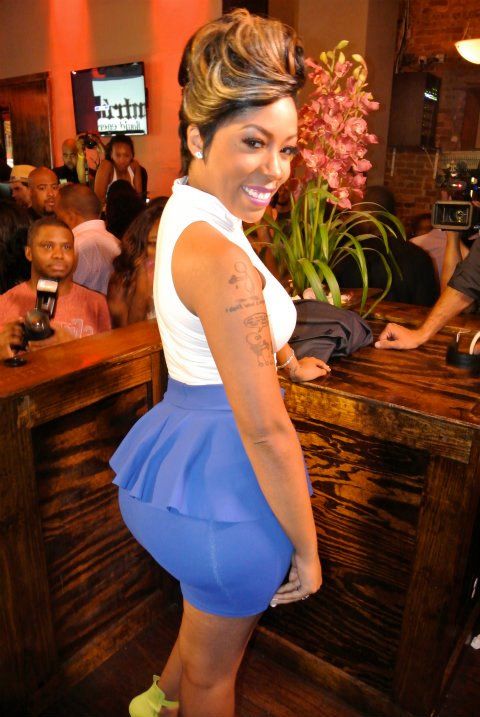 After yesterday's whammy of a lawsuit by Memphitz, who is suing "LAHH ATL" star K. Michelle, Monami Ent., & Viacom for millions, K says she couldn't care less. And she's standing by her story. Her statement to TMZ goes as follows:
"I've always been told that the truth shall set you free. I stand behind my story 100%. I came on the 'Love & Hip Hop Atlanta' show mainly because I wanted to give a voice and bring light to a very serious issue."

"I am very grateful to VH1 and Monami Ent. for the opportunity to tell my story, and touch lives worldwide ... I look forward to having my day in court and finally having the truth of my story confirmed in a court of law."

"Hopefully others will not have to go through this and then have their stories challenged to this degree because people now want to try to salvage whatever reputation they may have had."
She's already lawyered up for her fight against Memphitz in court. This ought to get interesting...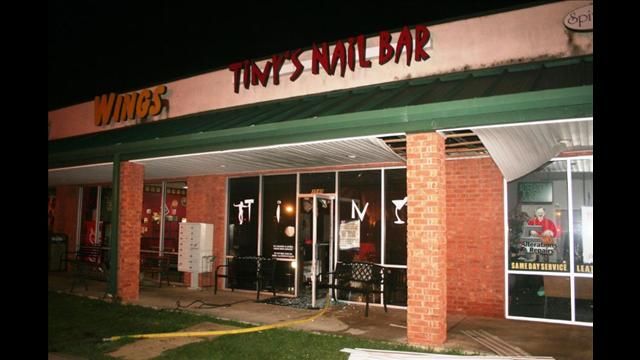 And if you tried to hit up Tiny's Nail Bar this week in Atlanta, and were met with a locked door, it's not because folks just didn't show up for work. It's because Tameka "Tiny" Cottle's nail salon caught fire on Monday.
According to 11 Alive news:
The Henry County Fire Department responded to a commercial structure fire on Walt Stephens Road just after 5 a.m. When they arrived to the shopping center, they saw heavy smoke coming from the salon. They fought heat and tried to contain the fire before it spread to businesses next door.

Captain Sabrin Puckett said, "Fortunately fire personnel were able to control the fire before the entire contents of the structure ignited and making it much more difficult to determine the cause and origin in the investigation."
Tiny has yet to comment. But hopefully she and her employees can get back to working out their embellished nail game soon.
Ashanti LANDS Gig As "Fuse News" HOST + Po Johnson DROPS "Do It Again" VIDEO
Posted: 05 Sep 2012 11:38 AM PDT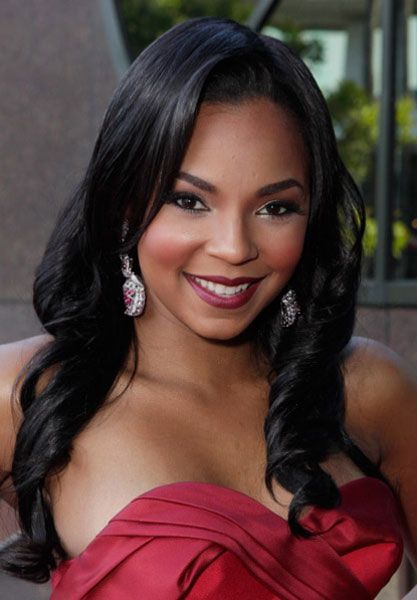 Singer Ashanti's got a new job! She will host a new entertainment show on FUSE TV called "Fuse News." Get the deets inside and watch Po Johnson's new "Do It Again" video.
FUSE has announced that R&B singer Ashanti will host and executive produce a new daily 30-minute program offering a daily breakdown of the latest music news.
Ashanti, who co-wrote and sings the show's theme song of course, will be joined by co-hosts Elaine Moran and Alexa Chung in New York and with Jack Osbourne based in Los Angeles.
In the meantime, she's also working on her upcoming studio album Braveheart. She stopped by "Kathie Lee & Hoda" this morning to dish about the new show and more.
It's basically a music news show that's filling the void. We use to have TRL back in the day on MTV. And they kind of went toward reality tv. This is something we're going to pioneer and inject something back into music. We'll be talking about album sales, iTunes, and maybe we'll get a little bit into the relationships of who's dating who. We'll be watching new videos, new artists, performances, it's going to be really cool."
About her album, she revealed:
It's something for women to be empowered by. The album, is amazing. It's kind of deep. I'm going places I've never gone before.
And yes, she wrote every cut off the LP. Love that. Check out her interview video above.
And in music videos.........
Po Johnson, the cousin of LaLa Anthony, has jumped into the music game with her debut single "Do It Again." Check out her brand new video above. Do you think she has a career in music?
MORE TEARS: Sneak Peek Of Evelyn Lozada On "Iyanla: Fix My Life"
Posted: 05 Sep 2012 10:50 AM PDT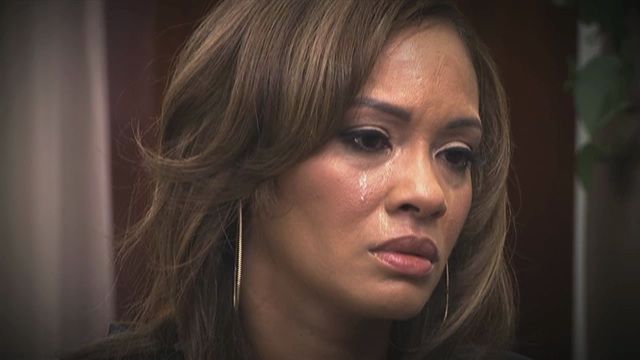 Evelyn Lozada is indeed making her promo rounds amidst domestic violence situation. Check out a preview of her trying to get her life on Iyanla Vanzant's new show on OWN...
The premiere of "Iyanla: Fix My Life" features life coach Iyanla Vanzant confronting the heartbreak and personal crisis of "Basketball Wives" star Evelyn Lozada, who is now the estranged wife of NFL star Chad Ochocinco Johnson. Vanzant works to uncover the source of Lozada's innermost pain, giving her the tools to let go and move forward with her life. Explosive secrets are uncovered and difficult truths are faced in the powerful two-part series premiere airing Saturday, September 15 and 22 at 10 p.m. ET/PT on OWN: Oprah Winfrey Network.
On the premiere episode, Iyanla traveled to Miami to meet newlyweds Chad & Ev to explore the couple's publicly volatile relationship. Despite Chad choosing not to participate in the session, Iyanla and Ev connected one-on-one and tapped into the deep-rooted anger, resentment and insecurities that have plagued Evelyn. And were all pretty evident on "Basketball Wives."
Weeks later, after the shocking allegations of a domestic violence incident came to light, Iyanla reconnected with an emotionally raw Lozada in New York for a no-holds-barred conversation that details the eye-opening events of the night that led Evelyn to file for divorce. Peep the video sneak peek below:
I wonder what Iyanla has to say about Chad's delusional new tattoo.
Photo Credit: © 2012 Harpo Inc.
You have read this article with the title The Young, Black, and Fabulous. You can bookmark this page URL http://thisgirlreprobate.blogspot.com/2012/09/the-young-black-and-fabulous_6.html. Thanks!