---
Eva Marcille & Her Minimal Clothing Hit The MTV Movie Awards Gift Sute
Posted: 13 Apr 2013 07:00 AM PDT
Eva Marcille hit the GBK MTV Movie Awards gift lounge yesterday in this outfit. We all know the Top Model chick likes to flaunt as much of her body as possible at any given time, but is this a good look? Decide inside....
She's got a hot bod and knows it. So when Eva Marcille showed up at the W Hollywood in Los Angeles in this sheer top and barely there shorts, it raised a few eyebrows:
The golden chick, who's been dating rapper Kevin "K-Mac" McCall for a while now, flew solo on the carpet. But definitely not unnoticed. You feelin' her look?
Photos: Wireimage
SHOTS FIRED: Drake Says Chris Brown Is "Insecure"...And He Respected Rihanna When She LANDED IN HIS LAP
Posted: 12 Apr 2013 08:41 PM PDT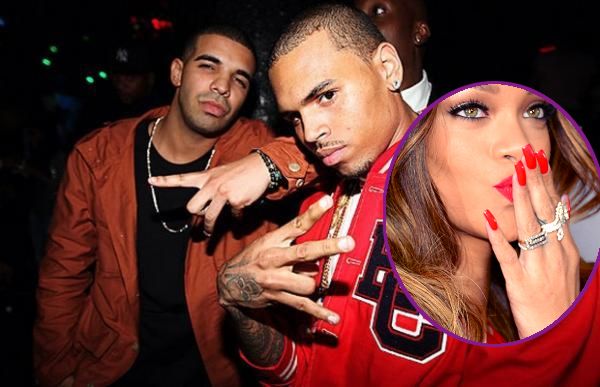 During Chris Brown's recent publicity tour for his upcoming album X, he's addressed the Drake beef a few times. But now, it's Drake's turn. And dude is coming out the gate swinging...in his usual passive aggressive way....
A few years ago while Chris & Rihanna were broken up after their "incident", Rih was rumored to be getting it in with Drake. The rapper appeared on her "What's My Name" song and in the video, and the two never denied the rumors.
Since Drake & Chris WERE homies, awkwardness set in. Which brings us to the still prevalent beef over Rihanna.
The "Started From the Bottom" rapper hit up Elliot Wilson's EVR radio show Friday evening and told folks media needs to "stop asking him sh*t about that man." Drake called him insecure since his music is better than Chris' and because Rihanna fell into his lap. Sigh.
The passive aggressive shots continued when Drake was asked if he thinks it's the media who's stirring up the drama:
"For any media out there, don't ask me sh*t about that man when I come up there. And leave that man alone. Stop preying on his insecurities. His insecurities are the reason I make better music than him...I'm more popping than him...At one point in life the woman he loves fell into my lap and I did what a real nigga would do and treated her with respect."
Oh?
Drizzy continued:
"She's not up there talking down on me. All those things combined creates an individual that comes up to your radio station and do dumb sh*t. It shouldn't be about tearing that man down. We have an issue. And it's either going to drag out or maybe in 10 years we'll laugh about it over drinks. Just leave that sh*t alone."
He said nobody wants to hear him attack Chris in a rap, and nobody wants to hear Chris rap, so you're not going to get anything out of it. Essentially he's saying Chris is not the usual rapper he's beefed with in the past like Common or Jay-Z. So...leave it alone. Because "he's good".
Chris' response? An "LOL" on Twitter.
Hit up that 2:50 mark to hear everything Drake had to say:
PICTURE PERFECT: Cassie's New Forever 21 "Forever LA" Campaign + Solange Shoots Video In Houston With Bun B
Posted: 12 Apr 2013 06:39 PM PDT
Cassie's had a big week. She just dropped her new mixtape RockAByeBaby, and now, she's starring in the "Forever LA" Forever 21 campaign. Check out the model chick's new pics, plus what Solange Knowles is up to down in H-Town...
She's putting her model skills to good use, and we're definitely feeling it. Cassie is rocking bright & colorful looks for Forever 21's new LA inspired campaign. So the "Paradise" singer was the perfect choice to be the face of their new tropical-like pieces:
Fashion site Grazia broke the pics and described what the Spring 2013 Forever LA collection is all about:
The Forever LA collection has two parts, the West Side and the East Side. The East Side is inspired by 90s urban Los Angeles style with vintage and alternative style pieces - think Fresh Prince of Bel Air. While the West Side embodies the laid-back vibe of LA with abstract prints, vibrant sneakers and crop tops. The campaign is shot in LA (obvs) and Cassie poses in front of a hipster bike in a massive pair of shades and a graffitied tree trunk, then hits the beach in loud geometric prints.
Loves it.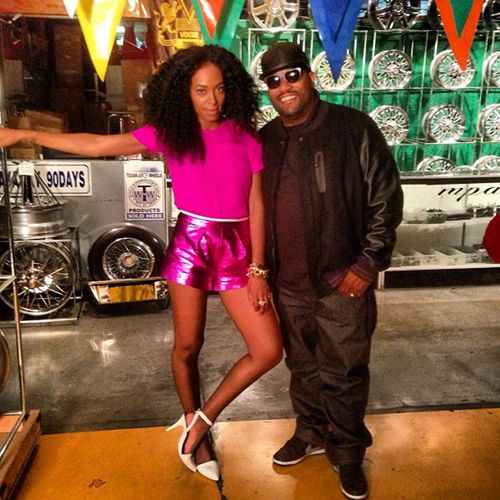 And speaking of chicks posing it up pretty-style, Solange & rapper Bun B. gave us a sneak peek from the set of a new video they're shooting. Bun said they were down in Houston shooting something special. We can only hope it's that "I Been On" Texas All Star remix for Solo's big sis Beyonce.
Or it could be a new song or remix for Solange herself. Either way, we're loving her look. The finished product should be interesting....
Iggy Azalea SHUTS DOWN Rumors Of A Kanye West AFFAIR, SPEAKS ON Feeling OBJECTIFIED By Men
Posted: 12 Apr 2013 04:37 PM PDT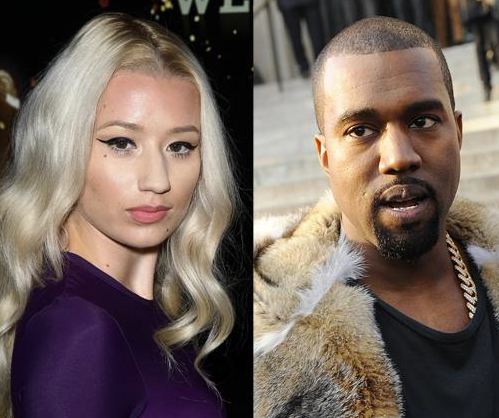 Australian rapper Iggy Azalea is shooting down rumors about an alleged affair with Kanye West and opening up about feeling objectified by the music industry. See what she says inside....
Iggy Azalea, who was put on the map as part of T.I.'s Hustle Gang group, has been making headlines around the world after rumors of an affair with rapper Kanye West gained traction.
Now, with an interview for the Australian based website, The Music, the Aussie "Work" rapper shoots down rumors of an affair and gives interesting take on the sexual objectification of women in the music business. On the one hand, she finds it disrespectful, on the other, she plays up the fact that fans can "google" shots of her A$$ she doesnt skip a beat with flaunting....since it means you're "interested" in something about her. Here are the highlights:
On rumors of an affair with Yeezy:

"I was at the grocery store buying a rotisserie chicken to eat… and I ran in and got it and I was standing in the line, and you know when you're standing in line and you see all the tabloid magazines and shit and I looked at it and I was like… 'Kim gets dumped in Paris for sexy blonde', 'skinny blonde muse', and I was like what the fuck? I'm looking and it's my fucking face and I was like… [laughs] what? This is bullshit! I didn't know we were having an affair until I was like in the grocery sure, buying chicken… it's just like, and pictures of my butt, or whatever."

On being objectified by men in the industry:

Even the other day, I won't say who it was, somebody I work with in a label… and [they said] like 'I like how she looked at the Brit awards, why can't she look more demure', and I thought 'Fuck you, you're a guy, you thought that that was a type of sexiness that appeal to you, something that was more demure, because you're an older man, instead of something crass, me in a colourful pair of highlighter shorts, you still wanted me to be beautiful in your own way, and kind-of, to me it's still objectifying me."

On why she can accept being objectified by fans:

I think it is annoying to see that dumb stuff, and yeah it is annoying to be objectified, yeah it is annoying that there's a million pictures of my butt … [but] people are always going to interpret shit weird, or like things for different reasons, and fuck it. If you like my butt, you like my butt, at least you like something. I just have to look at it like that, or it'd be so frustrating."
Folks who saw Iggy's "Work" video will see first hand that she REALLY doesn't mind showing her a$$ to the camera and objectifying herself for the fans. We guess she draws the line at music executives telling her when and how to "show it."
In case you missed it, watch Iggy "Work":
DO WE LOVE IT?: Fantasia's "Without Me" Ft. Kelly Rowland & Missy Elliot
Posted: 12 Apr 2013 03:52 PM PDT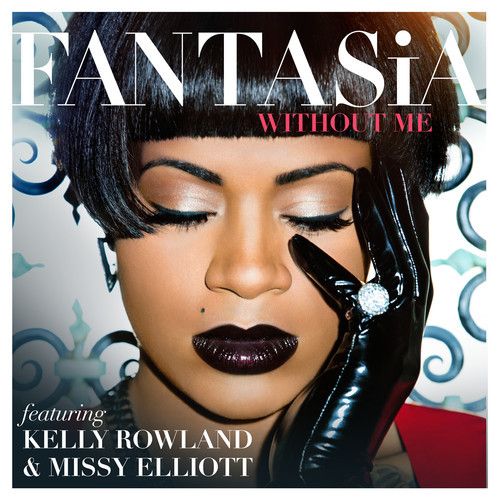 Fantasia just dropped her brand new single for the masses. Decide if we love "Without Me" featuring Kelly Rowland & Missy inside...
Fantasia's upcoming Side Effects Of You album (out April 23rd) is shaping up to be a heartbreak inspired classic. And her new single "Without Me" is Fanny and her girls Kelly Rowland & Missy Elliot getting some things off their chests about a former lover letting outside attention get to their head. And they're reminding their fellas they would be nowhere without them.
Check out the banger above.
DO WE LOVE IT?!
DRAMA: Injured LA Lakers Baller Jordan Hill SUED AGAIN By Ex-Girlfriend For ASSAULT!
Posted: 12 Apr 2013 03:20 PM PDT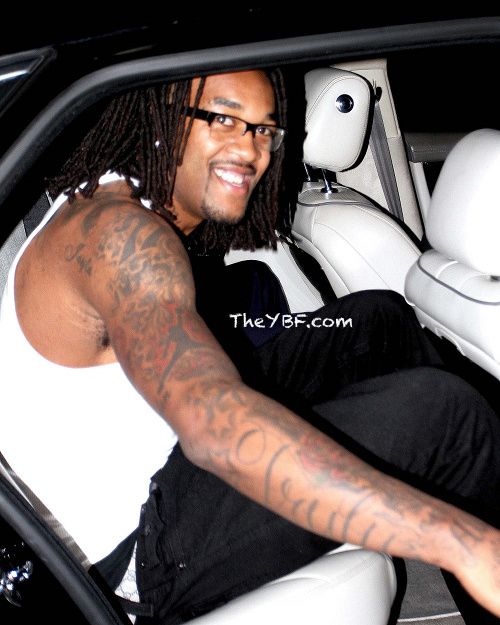 Injured Lakers baller Jordan Hill has been cleared to suit up for the basketball court. And he'll also need to suit up for LA County court thanks to in a new (kinda) domestic abuse case. Get the deets on both "courts" inside....
LA Laker fans...good news for you. Power forward Jordan Hill (pictured above out to dinner in L.A. last week), who was sidelined due to hip surgery three months ago, has been cleared for practice. According to ESPN, Dr. Thomas Byrd in Nashville, Tenn. gave him the clear to being to begin training. A spokeman for the Lakers estimates it would take another 3-4 weeks of on-court basketball drills before Jordan will be back at the Staples Center for good.
But in the meantime....
Jordan may need to put on a nice double-breasted suit when he's called upon to face his ex-girlfriend Darlene Luna.
Earlier today, Darlene, who accused Jordan of felony assault in February 2012, linked up with high-powered attorney Gloria Allred (and we ALL know what that means) to file papers at the LA County Courthouse over their alleged domestic violence incident.
Darlene alleged a year ago that Jordan left bruises on her legs and tried to choke her out.
According to TMZ, Jordan entered a plea of "no contest" in the criminal suit in exchange for a one-year deferred sentence and a $500 fine during the criminal trial a few months ago. But that wasn't good enough for Darlene. So today, she filed a civil suit.
There's no word yet on how much Darlene is seeking, but when folks hire Gloria....they usually ask for tons of zeros on those checks.
We'll keep you posted.....
Photo via Winston Burris/WENN.com
TISK TISK: Keyshia Cole's Diva Antics Make Her Over 2 Hours Late In Detroit...And She Has Words For Her Concert Crowd?
Posted: 12 Apr 2013 02:29 PM PDT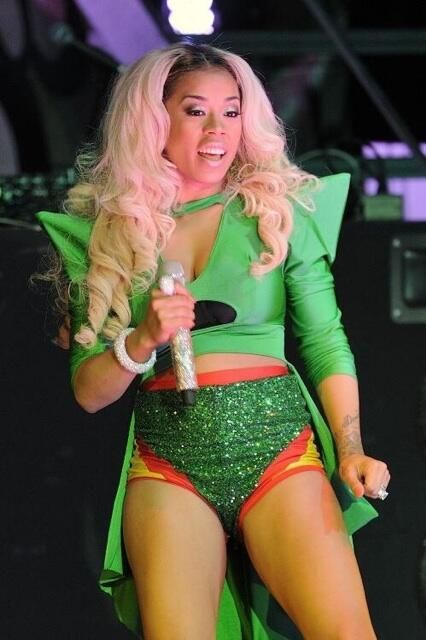 Keyshia Cole is up to some diva antics. Word has it that her tour stop in Detroit last night was filled with pissing off several of her fans. Find out what went down inside...
Folks in Detroit starting blowing up Twitter and the city's Hot 107.5 radio station about Keyshia Cole's lateness for her events. And something she told the crowd that had folks in their feelings...rightfully so. When Keyshia rolled into the D yesterday, she was scheduled to do a meet and greet at a new retail store called Villa. But chick showed up 2.5 hours late, which caused her fans to wait outside in the cold & rain for a total of 4 hours.
Apparently, she was scheduled to show up at 2p, but didn't show up until 4:30p and fans had been lining up since noon. The reason? Hip Hop Detroit says they learned that she was waiting for the venue to get her the specific water she asked for before she stepped foot inside.
And that wasn't all. At last night's concert at the MotorCity Casino Hotel, Keyshia didn't think she was getting enough love from the crowd. So she told them whoever isn't rocking with her, can leave. Oop! A Twitter follower posted:
"This bitch MAAAAAAD, the crowd wasn't rockin hard w/ her she said "At ths point in my career if u not rockin w/ me u can get out" lmaooooo u not Jay-Z or Beyonce ppl ain't rockin w/ EVERY song. ..Aye my tickets were free soooo umnmm I can say this "Keyshia a rat w/ money" lol her stage presence says "cheese please" lmaooo"
We just have one question though:
How and why are we flossing these outfits on stage in 2013 Key Key? Even Miss Tina Knowles--who had some questionable yet similar concoctions in the early Destiny's Child days--is somewhere mad disappointed. Oh wells....
Photos: Keyshia's Twitter
Rick Ross' Formal Apology...Does He Finally Get It?
Posted: 12 Apr 2013 01:51 PM PDT
Rick Ross has attempted an apology for a third time. But he just may get it this time. Check out his formal statement of apology over his controversial rape lyrics inside...
"Amsterdam" rapper Rick Ross has attempted a few times to apologize for his lyrics on a mixtape track called "U.O.E.N.O." where he speaks about slipping a chick a molly and having sex with her....without her even knowing.
Ricky's previous apologies blamed others for "misinterpreting" his lyrics and he claimed he doesn't condone rape...since he never said the word rape. But now, it seems he's taken a class on rape and now knows you don't have to say RAPE in order for it to BE rape.
Here's his new apology where he finally takes full responsibility:
"Before I am an artist, I am a father, a son, and a brother to some of the most cherished women in the world. So for me to suggest in any way that harm and violation be brought to a woman is one of my biggest mistakes and regrets. As an artist, one of the most liberating things is being able to paint pictures with my words. But with that comes a great responsibility. And most recently, my choice of words was not only offensive, it does not reflect my true heart. And for this, I apologize. To every woman that has felt the sting of abuse, I apologize. I recognize that as an artist I have a voice and with that, the power of influence. To the young men who listen to my music, please know that using a substance to rob a woman of her right to make a choice is not only a crime, it's wrong and I do not encourage it. To my fans, I also apologize if I have disappointed you. I can only hope that this sparks a healthy dialogue and that I can contribute to it."

–William Roberts (a.k.a "Rick Ross")
But is it too little too late? Ricky's verse has already been snatched off the mixtape track, and Reebok has dropped him as a spokesperson. He said about his split with Reebok today:
I want to thank Reebok Classics for their hard work and dedication over this past year. Good partners,good shoe.continued success.
Does he finally get it?
PARTY PEOPLE: Teyana Taylor, Joseline & Stevie J, Young Jeezy & MORE Attend BMI'S Urban Showcase
Posted: 12 Apr 2013 12:15 PM PDT
Teyana Taylor, Young Jeezy and reality tv stars Stevie J and Joseline Hernandez were among the celebs at BMI's 15th Annual Unsigned Urban Showcase last night in Atlanta. See their pics inside, plus some musical tidbits we've got to whet your whistles....
Last night, G.O.O.D. Music's Teyana Taylor and all her glorious wiggery stepped out for BMI's 15th Annual Unsigned Urban Showcase at Terminal West in Atlanta. The showcase featured vocal performances by Unsigned Urban Showcase competition finalists.
Meanwhile, Teyana, rocking her signature cropped top showing off those killer abs, revealed that she'll release her debut album in the next few months. "Right now we are looking at a summer release. Whatever doesn't make the album we will use for my mixtape. We are not going to put any song to waste."
"LAHH ATL" stars Joseline and Stevie J were boo'd up at the showcase in some mad awkward pics. The duo are set to continue the second installment of their love triangle (this one featuring Che Mack) when the show returns to VH1 on April 22nd.
Young Jeezy, who recently replaced Rick Ross on Rocko's song "U.O.E.N.O" following public outcry about Rick's lyrics, came out to support the showcase.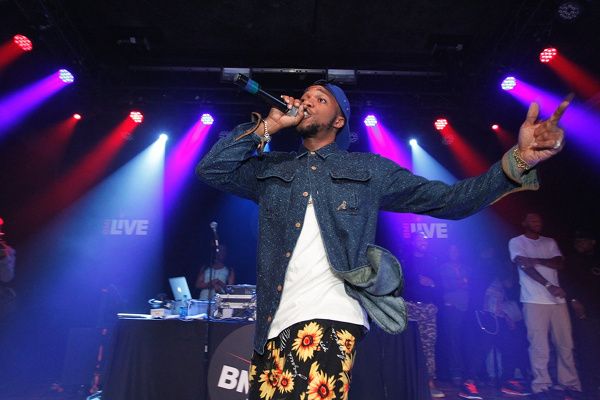 And rapper Curren$y, who performed onstage during the showcase, revealed that he's completed a collaborative Album with Wiz Khalifa.
Photos via Ben Rose
VIDEO FAB: Frank Ocean's "Lost" + Justin Bieber & Ludacris' "All Around The World"
Posted: 12 Apr 2013 11:55 AM PDT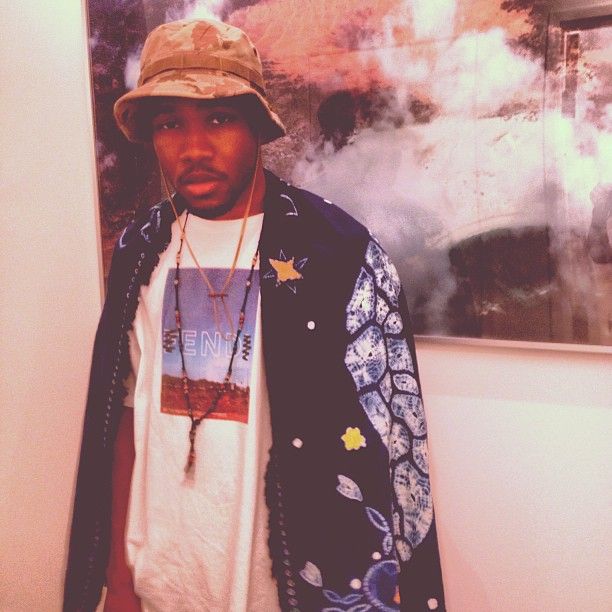 Frank Ocean just dropped the newest video off his Channel Orange album. Check out his split screen travel diary for "Lost", plus the Biebs teaming up with Ludacris in their "Around The World" video...
Dubai, Paris, Tokyo, L.A. and everywhere in between, Grammy winner Frank Ocean is taking us along for his ride of fame around the world. He's hit up so many cities in the world in the last couple years, that it's easy to get lost in the whirlwind. So he set his song "Lost" to the visuals of his travels. Check it below:
And Justin Bieber has teamed up with Luda for the "All Around The World" video:
For the visuals, the 19-year-old chopped up footage from some of his tour dates as he hit the stage with Luda.
Videos seem to be more and more becoming just a mash up of concert performances. Anyways, "All Around The World" appears on JB's most recent Believe album.
Photo: Twitter
Tracey Edmonds Talks Boyfriend Deion Sanders & CONFIRMS "Basketball Wives" Movie With Shaunie O'Neal
Posted: 12 Apr 2013 11:16 AM PDT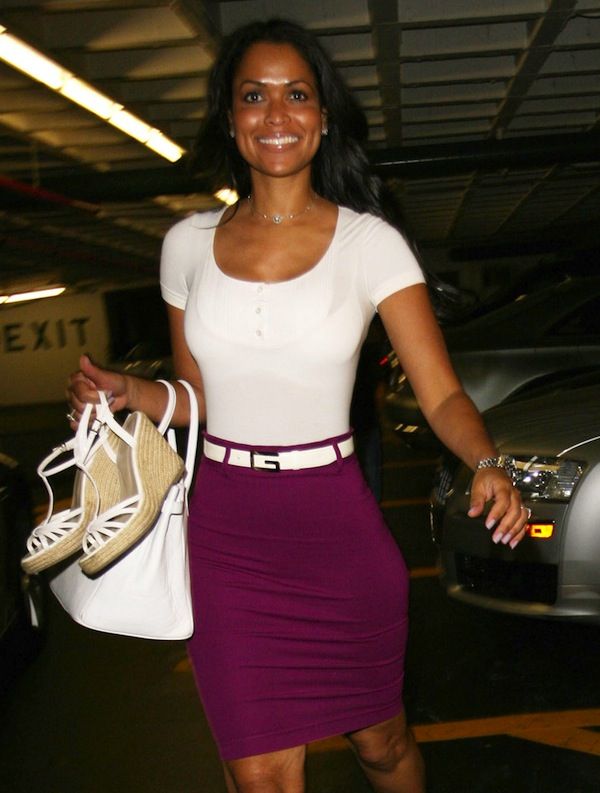 Producer Tracey Edmonds recently opened up about the moves she's making behind-the-scenes in Hollywood, including a "Basketball Wives" movie with Shaunie O'Neal and her new YouTube channel, Alright TV. Also, she talks about working with boyfriend Deion Sanders. Find out what she said inside....
Producer Tracey Edmonds ("Soul Food"), who was married to Babyface and was married to Eddie Murphy (for a few days), is now admitting she's dating Deion Sanders. We called it a while back and she denied it, but despite being hated by Deion's ex-wife Pilar, she's now copping to their relationship.
So Tracey chatted with Essence.com recently about some of the struggles she faces as a woman and mother in a male-dominated field. And how she's built own brand outside of the famous men she's been involved with.
During the chat, she spoke about her new YouTube channel and also revealed a "BBW" movie in the works with Shaunie O'Neal. Lord help us.
Here are the highlights:
Congrats on the launch of Alright TV. What was your motivation in creating this channel?

TRACEY EDMONDS: A year and a half ago I started tweeting something inspirational every morning to keep people going. I got so many tweets back and had no idea how much it helped others. I realized people were really hungry to be uplifted and inspired. I had been working on a business plan for a cable network of inspirational programming and YouTube was the perfect partnership. We offer high entertainment value alongside a message, without beating people over the head.

We also see Deion Sanders, who you are dating, has a few shows on your network. How is it working with him and also being in a relationship?

EDMONDS: He's been wonderful. He's one of the most positive people I know. On the network, Deion hosts Sports Dad where he comes to the rescue of sports-obsessed dads who are pushing their kids too hard. He's also doing an inspirational blog. I met Deion through business and had a chance to see the wonderful man he is.

With so many "wives of" shows now that feature women whose claim to fame is who they dated, you have built your own brand. Was that always a goal?

EDMONDS: I've always been an independent woman and wanted to be sure I was okay financially, regardless of what happened in my personal life. I'm an optimist and hope for the best in a relationship. But life throws you curves and you never know when the fairytale is going to end. For women, it's important to be able to stand on your own. I had great memories and great years with Kenny ["Babyface" Edmonds]. I also had my own vision. When you build a brand, you have to know you are putting a spotlight on yourself and you have to carry yourself correctly.


You have thrived in a male-dominated field. What quality has been most beneficial to your success?

EDMONDS: Being thick-skinned and staying focused. There is a lot of rejection and I still get rejected all the time. I learned when someone tells you no, that gives you an opportunity to find another way. I got so many no's for Soul Food. I went to every studio and was told no. They asked, 'Where's your audience? Who's going to go see it?' There was nothing to compare it to and Soul Food was an anomaly. The last studio was Fox 2000. Producer Laura Ziskin realized this was a universal story about family and green lit the movie. That was my first producing experience and opened the door for so much more. If I had stopped with the first no's I got, I might not be where I am now.

What's next for you?

EDMONDS: There is a Jumping the Broom sequel in the works and I am also producing a Basketball Wives movie with Shaunie O'Neal. It's not based on the show and is an uplifting story with a lot of twists.
Read the full interview here.
Katt Williams EXPLAINS His Jamie Foxx Gay Jokes + Opens Up About FEARING The Police & IRS
Posted: 12 Apr 2013 10:52 AM PDT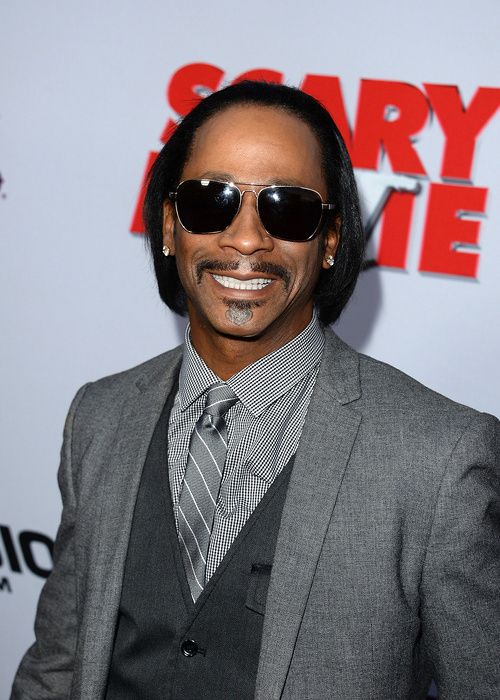 While promoting the premiere of Scary Movie 5, a surprisingly candid AND sober Katt Williams opened up about his public breakdowns, his fears and why he was so disgusted by Jamie Foxx, Django Unchained and his own "gay" jokes about the actor. Watch the interview inside....
Posing with producer David Zucker, former professional boxer Mike Tyson and co-stars Simon Rex and Ashley Tisdale, funnyman Katt Williams was seen arriving for the premiere of Dimension Films' Scary Movie 5 last night at ArcLight Cinemas Cinerama Dome in Hollywood, California. Yes folks, we're seeing Katt for the first time in a while far away from a jail.
Before the film's premiere, Katt sat down with BET.com where he talked about how he feels about the media's interest in him, the things that he's "scared" of and his thoughts on Jaime Foxx and Django Unchained.
What's interesting to note is how sober Katt was during the interview. He seemed very different from the sweaty, angry man we've seen in videos over the past few months. He also gave a little insight into his comedy and whether fans should believe everything he says while he's operating in "the spirit." Here are the highlights:
On being spoofed on SNL:

The young gentleman did me on Saturday Night Live recently. I thought that was funny. Probably because I didn't expect it. In general, I'm not big enough to be spoofed. You have to be a big dinosaur entity to be spoofed.

On what "scares" him:

Every time I see the police. I'm in a state of fear. Even innocent. It's just ingrained in me. The IRS is scary. It's a lot of scary things in the world that's why we can relate to kids. Throughout your life you find enough things to be scary of.

On insinuating that Jamie Foxx was gay:

I attempt to tell the truth on stage. I don't make up stories for shock value. So while I can't atone for everything I say on stage for I am operating under the spirt, I'm not allowed to take anything back afterwards....I didn't mean for people to think that was the case....even if it is. That's what comedy is about. It about you taking those words and making your statement.
Katt is REAL funny for that Jamie explanation. He knows what he was doing...and why folks will continue to believe him.
Watch the interview here:
Photos via Michael Buckner/Getty Images North America
RAPPER'S DELIGHT: DMX & Swizz Beatz ROCK THE STAGE At Alicia Keys' MSG Show + Wu-Tang Clan REUNITES For New 20th Anniversary Album & Euro Concerts
Posted: 12 Apr 2013 10:04 AM PDT
The Wu-Tang Clan have announced plans to reunite for two concerts and a new album celebrating their 20th anniversary. Get the deets inside and see DMX reunite with Swizz Beatz during last night's Alicia Key's concert in NYC....
In celebration of their 20th anniversary, legendary hip hop group, Wu-Tang Clan, are reuniting for a series of one-off dates to mark the 20th anniversary of their classic debut album Enter The Wu-Tang (36 Chambers).
Also, RZA, GZA, Raekwon, U-God, Ghostface Killah, Inspectah Deck, Method Man and Masta Killah have announced a new album A Better Tomorrow, set for release in July.
During a piece with the NY Times, RZA spoke about the reunion saying,
We need to, one time, completely, efficiently, properly, professionally represent our brand. One more time. But this time, showing up on time for press and for concerts and studio. Do it one time, perfect.' There's enough of us still alive, and I think there's still enough fans out there. Hip-hop is stronger than ever, as far as worldwide recognition, and our name is synonymous with it.'
On July 25th, The Wu-Tang clan will play at O2 Apollo in Manchester and On July 26th, they'll hit London at the O2 Academy.
Tickets go on sale today. We'll keep you posted about any US dates.

In other reunions....
DMX reunited with his former Ruff Ryders producer Swizz Beatz during Alicia Keys' "Set The World On Fire Tour" stop at Madison Square Garden last night. The pair drove the crowd into a frenzy with a few bars of "Ruff Ryders Anthem" and "Party Up (Up in Here)."
Let me find out X is serious about a comeback. He needs to be focused on something productive because we all know what kind of back to back to back arrests go down when he's not....
And as he prepares to write his autobiography, fans will get to look deep inside the mind of the controversial rapper this weekend as he opens up to Iyanla Vazant about his drug use, childhood and failed relationships with his ex-wife and children. And Iyanla, we're sure, will have to check his ass every once in a while. Must see TV. Watch a new sneak peak here:
You have read this article with the title The Young, Black, and Fabulous. You can bookmark this page URL http://thisgirlreprobate.blogspot.com/2013/04/the-young-black-and-fabulous_13.html. Thanks!