---
Ciara HOSTS Exclusive LISTENING Party In NYC, DISHES ON Why She's More OPEN, Her FEELINGS For FUTURE And SEEING Bow Wow AGAIN
Posted: 24 Apr 2013 07:39 AM PDT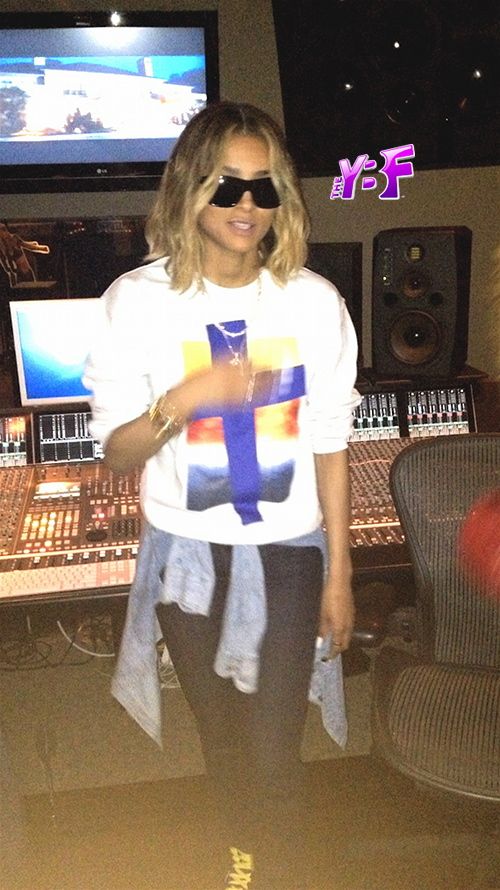 Ciara hosted an exclusive listening for her Ciara album in New York last night where she opened up about her new approach to music, her relationship with Future and what it was like seeing Bow Wow at "106 & Park." See what she talked about inside...
Yesterday, Ciara tweeted a pic of herself on the way to her exclusive listening party for Ciara, saying"Hittin The Streets of NY. Outchea." The event was held at Germanos Studio and attended by an intimate group of media, including TheYBF.com.
When asked what's different about the Ciara album and her overall approach to her career, she said,
"When I did a recap you have to look at yourself in the mirror and see what you did right and wrong but people haven't got to get to know me. I can't grow as an artist until people get to know me. Embrace your imperfections to get closer to perfection."
In addition to being more open musically, she was also forthcoming about her relationship with Future. She revealed that the storyline for her "Body Party" video was very similar to the way they hooked up in real life. She said he was very upfront about liking her and she's very happy with him.
She also talked about running into her ex-boyfriend Bow Wow on "106 & Park" saying it wasn't awkward at all because she was more focused on the fans and talking about her new video and album.
While working on the Ciara album, she revealed that she felt very "free" and she's been in a very creative zone. She added that she's "turned up" about heading back to Atlanta to prepare for her upcoming tour because she really wants to perform her new songs.
During the session, she previewed several tracks for those in attendance. The songs ranging from bouncy pop tunes to ballads and R&B. The disc will also feature production from Mike Will Made IT ("Body Party"), Future ("Where You Go"), an appearance by rapper Nicki Minaj on "I'm Out" and an ode to oral sex called "Read My Lips".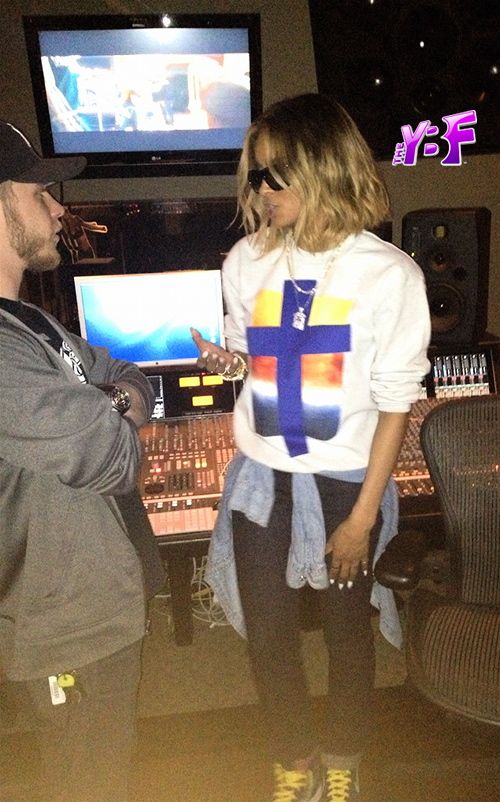 On the passionate balled "DUI" she croons, "Im driving under the influence of your love, I might have to pull over".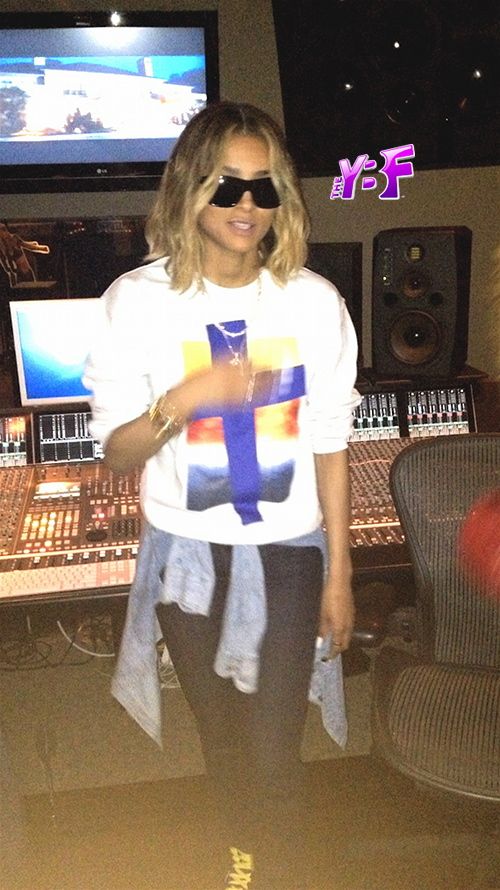 And on the "Super Turned Up" track, Cici raps a few bars that she penned herself.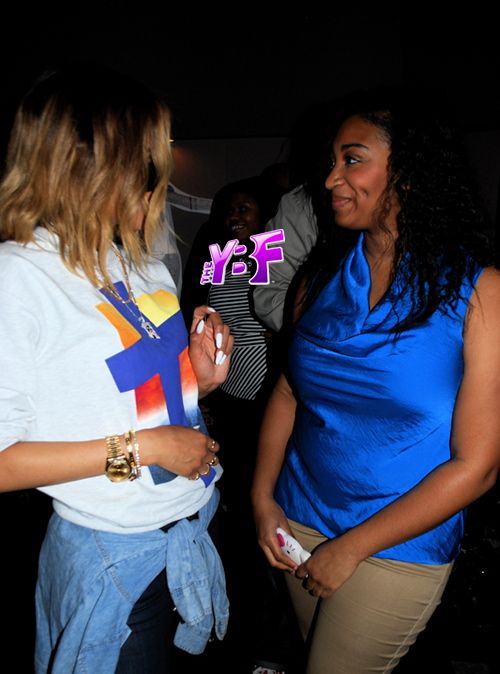 The Ciara album is expected in stores July 9th.
Photos via Raven Jones
AWKWARD??!! Ashanti INTERVIEWS Ex-Boyfriend Nelly About The "TYPE OF GIRL" He Likes And Working With Chris Brown
Posted: 24 Apr 2013 06:54 AM PDT
Ashanti sat down with her ex-boyfriend Nelly to talk about his relationship dealbreakers, working with Chris Brown, and the type of girl he likes. And surprisingly...the ex-couple were so warm towards one another it's hard to imagine why they ever split! Watch the interview inside...
In her new capacity as the host of "FUSE News", Ashanti landed her ex-boyfriend Nelly for one of her first major interviews...and the segment went over exceptionally well! As the ex-couple dished about Nelly's career and the state of hip hop, they laughed and giggled and even talked about the type of woman Nelly is looking for.
Though that might have proved awkward for most former lovers, the pair laughed through it and Nelly revealed that he liked a nice "pair of thighs" while looking right at hers! Here are the highlights:
On the type of girl he likes and dealbreakers:

Bad breath is a dealbreaker. I don't want someone who lacks the confidence in who they are. I think we would hit the wall. And a nice set of thighs always helps!

On the state of hip hop:

It's not my position to judge whether it's in a bad situation. Obviously hip hop is created for the youth by the youth, and it has to make the same mistakes we made. I think it's on a braoder scale as far as globally. It's the most dominating music around the world.

On how he's evolved since Country Grammar:

I've been through so much in my personal life, I'm just here to celebrate I ain't where I could be.

On "Merry Go Round" with Chris Brown:

I was working with Da Internz and we called Chris up. At this time, he needs to know who's riding with him or not.
Watch Ashanti ask Nelly about the type of girl he likes at (3:46):
EXCLUSIVE: Tamar Braxton REVEALS Her "BLUEPRINT" For Child Rearing, How Pregnancy FEELS, And What She CRAVES
Posted: 24 Apr 2013 05:58 AM PDT
TheYBF.com caught up with Tamar Braxton on the set of her upcoming video "The One", where she dished on being named one of the best dressed pregnant women, what she's craving and how she plans to raise her child. Find out what she said inside....
While shooting the video to her follow-up single "The One", Tamar Braxton, who hit it big with "Love And War", "delivered" an exclusive interview to TheYBF.com's correspondent Lauren Smith where she shared her candid feelings about being pregnant, what she's wearing, what she's eating and if she's packed a bag for the hospital! She also revealed a "few" deets about her upcoming album. Here are the highlights:
On what it "feels" like to be pregnant:

I don't think any pregnancy is easy...people don't talk about that a lot. Everybody's like omg it's a gift, it's a blessing...it is! But it sucks!

On being named one of "Best Dressed Expectant Mothers":

I just dress to my liking. It's nothing that I'm doing purposely. Right now, I refuse to wear maternity clothes. You go through a bit of denial. I just think there are other things to wear rather than big t-shirts and clothes that make you feel unflattering. When you're pregnant, you want to feel as sexy as you can....and that is my goal!
On who she's wearing:

I call it my "maternity" McQueen...because a lot of his things are stretchy. A lot of BCBG. I refuse to wear anything uncomfortable.

On her cravings:

I still like sweet stuff. I'm like greedy Gonzales now (and she still loves Dunkin Donuts apple fritters).

On what she will take to the hospital:

It won't be anything high fashion...it will all be comfortable clothes. (And she hasn't packed a baby bag yet!)

On how she will raise her child:

I think if I follow her blueprint (her mom Evelyn) I'll be alright. My parents did a great job raising us. We've grown up to respect our parents and respect others. We get into little tiffs but we always make up. Those are the values I'd like to instill in my child.

On her next single:

This single...I love it so much. It's a throwback single...it's one of those summertime anthems. As so as you hear it....you'll love it.

On her leading man:

He's yummy right? He's kind of yummy in a creepy way cause he looks like my brother and my brother's son.

On her album:

My album comes out soon. It's done. It's ready. (She doesn't want to give a date because it keep s changing).

On who she's listening to:

Fantasia, Kelly Rowland, and Miguel
Check out a few flicks from the set: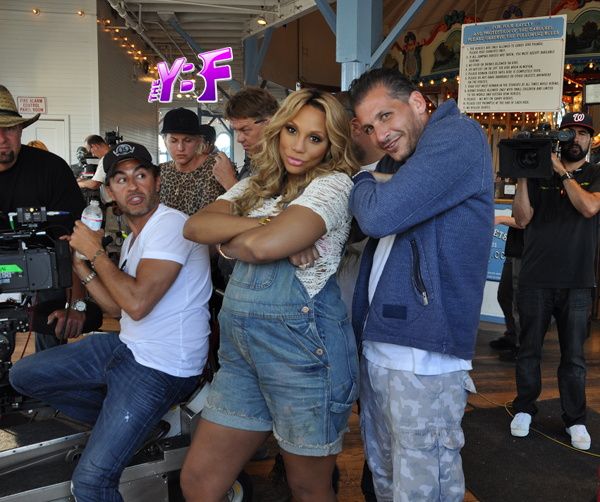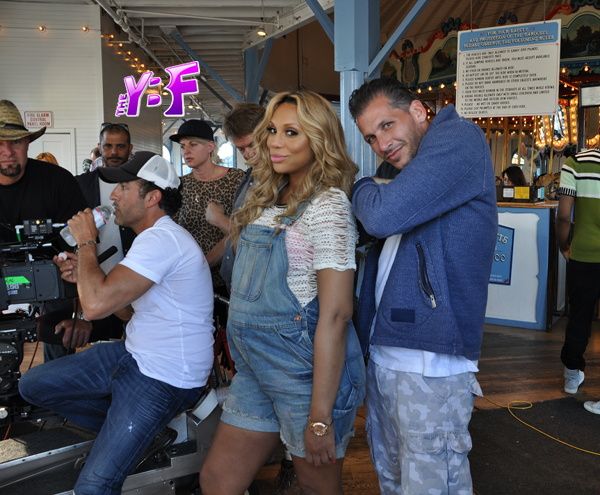 Tamar posed with director Gil Green who's helming "The One."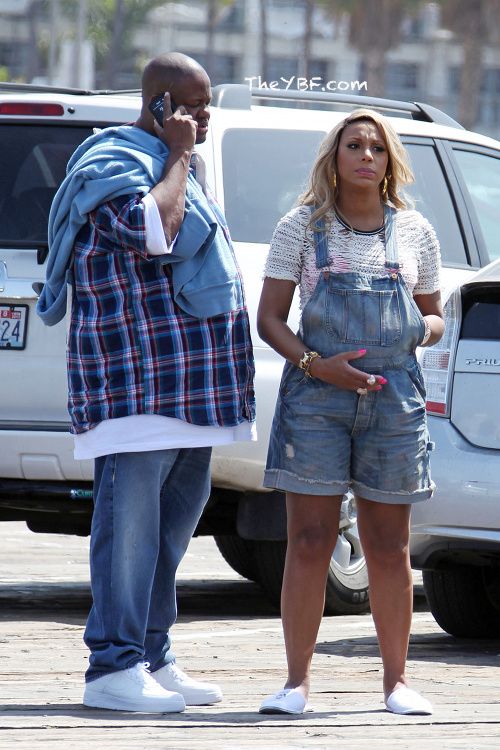 And her husband/manager Vincent Herbert was right by her side....like velcro.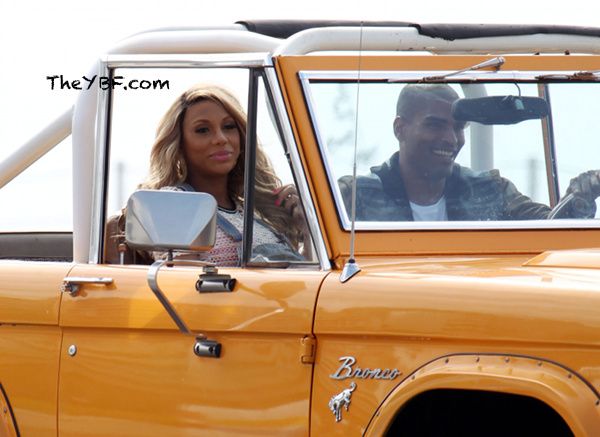 And Tamar was right....her leading man is yummy!
Photos via PCN/TheYBF.com
VIDEO FAB: Alicia Key's "Fire We Make" Featuring Maxwell
Posted: 23 Apr 2013 08:24 PM PDT
Alicia Keys has released a video for "Fire We Make" featuring Maxwell. Watch the new visual inside....
Alicia Keys teamed up with R&B crooner Maxwell for the "Fire We Make" video off her Girl On Fire disc. Directed by Chris Robinson, the video was shot in New Orleans and uses a steamy French Quarter hotel as its backdrop for love.
Watch the sexy clip here.
BREAKING: Trina's BROTHER Wilbrent "Gonk" Bain SHOT And KILLED
Posted: 23 Apr 2013 07:38 PM PDT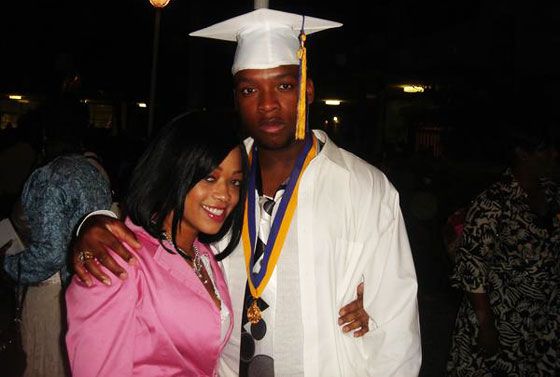 Wilbrent "Gonk" Bain, the brother of "Here We Go" rapper Trina was shot and killed in Miami, Florida this morning. Find out more about the shooting inside...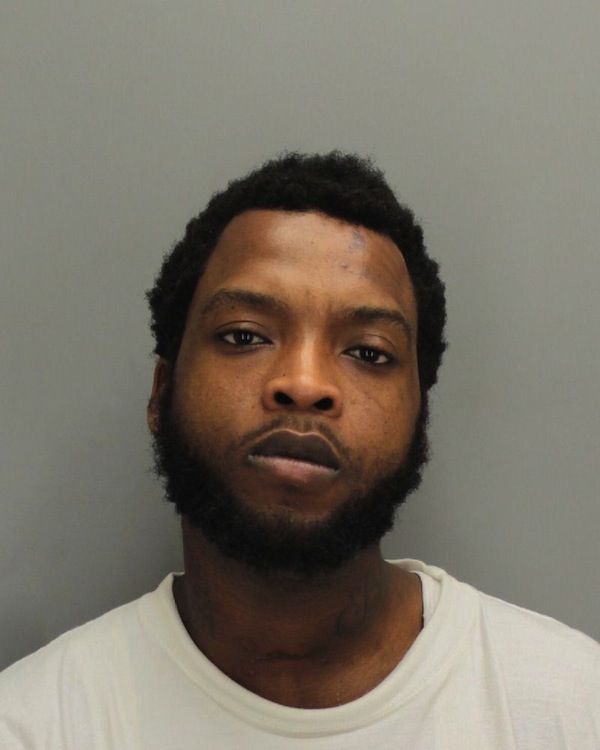 The brother of famed rapper Trina, Wilbrent "Gonk" Bain was shot and killed in Miami, Florida this morning. According to police reports, Gonk, who was pronounced dead at the scene, was murdered by Ron Dobson, a neighbor he'd been feuding with.
A neighbor named "Trimel" told the local NBC affiliate, 6 South Florida, "It hit me hard because I just talked to him. This killing has to stop. It has to. All of us grew up together and that's just senseless."
Trimel suggested that easy access to weapons is an ongoing problem in the area. "It's a gun problem more than anything because anyone can just get a gun. I guarantee if you walk around this neighborhood now I bet you you'll get it."
Though little has been revealed about what ignited the argument between the men, it was reported that Gonk survived a 2008 shooting and had a record of gun possession, burglary, drugs, and domestic violence involving strangulation.
Police stated that Ron has confessed to the killing and is charged with second-degree murder.
So far...Trina has not spoken publically about her family's loss.
Watch the report here:
View more videos at: http://nbcmiami.com.
SPOTTED: Kanye West & Kim Kardashian HEAD TO LUNCH In NYC, Prep For The 2013 MET GALA
Posted: 23 Apr 2013 05:40 PM PDT
Kanye West and Kim Kardashian are using every minute of their time together in NYC to garner as much attention as possible. Find out what they did today and what huge event just landed on Kim's social calendar...
Kim Kardashian and Kanye West seem to really be enjoying each other and making up for lost time, and they're letting us see every moment of their reunion.
Lunchtime in NYC was turned into a huge photo op for the expectant twosome....much like breakfast, dinner, snacks, etc.
And we've learned that giving birth isn't the only thing Kim has to look forward to this summer. After years of being "snubbed", Kim has finally landed an invite to this year's Metropolitan Museum of Art Gala. And she can thank her boyfriend for that. Life and Style reports, "Kanye West and Kim Kardashian will both be attending the Met Gala in NYC on May 6. Because Kanye is performing he was allowed to invite her."
Y'all know Anna Wintour is burning...
Photos via Jackson Lee / Splash News
Essence Atkins Pops Off, Says "Tyler Perry's 'Experiment' With Casting Kim Kardashian DIDN'T WORK!"
Posted: 23 Apr 2013 04:57 PM PDT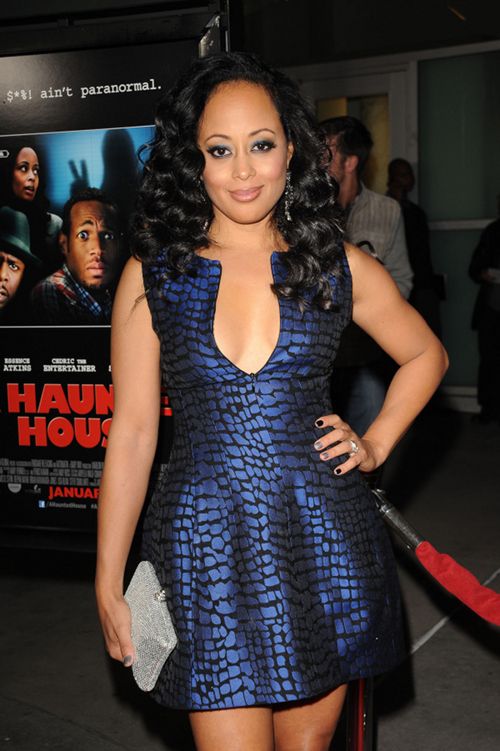 Actress Essence Atkins has something to say about directors who cast certain Hollywood chicks for superficial reasons. Check out how the Haunted House star went in about Tyler Perry's marketing tactics only led to people not wanting to see his movie...
It's almost like a verbal slap to those who think Twitter followers trump everything in life. And as a black actress in Hollywood, which is arguably one of the hardest jobs, the casting of Kim Kardashian in a Tyler Perry film (Temptation) could feel like a slap in the face as well.
Jobs are few and far between for Black actresses. So when a director who controls more of his empire than most well-known directors chooses to overlook true talent for a simple marketing tool, you can expect for one of those said credible black actresses to speak about it.
While doing press for the home/DVD release of the hit film Haunted House--which already nabbed a deal for a sequel and was a hit at the box office--Essence Atkins said what most black actresses were thinking: Tyler Perry's "experiment" didn't work. And she explained to S2S why Twitter followers don't equate ticket sales at the box office:
"I found it interesting that Tyler did that with Temptation, hiring Kim Kardashian because she has 16 million Twitter followers, which would seem like a brilliant marketing plan [...] He has one of the biggest Twitter personalities out there in his movies, and he had one of the worst box office weekends [...] It's not a failure, but it did worse than his movies usually do just based on him [...] I thought that was an interesting finding. Your experiment didn't work. [...] People want to see good stories. It's not necessarily that they want to see Kim Kardashian in a movie. They want to see her in a bikini. They want to see her with Kanye [West]. They want to see her on her show talking about her life with her sisters, but that doesn't mean that they want to see her in a movie [...] The fact that people want to see their lives and the volatility of that…. I don't think that it translates at all."
VERY interesting. Your thoughts?
Trinidad James DISHES On His New "Straightened" Hair & Side Vs. Main Chicks + T.I.'s "Memories Back Then" VIDEO Ft. B.o.B., Kendrick Lamar & Kris Stephens + Beyonce's "The Mrs. Carter Show" Official Concert Video
Posted: 23 Apr 2013 03:55 PM PDT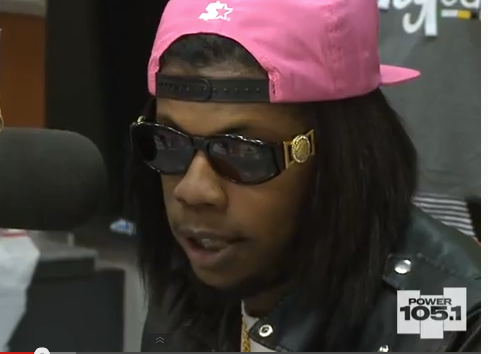 Trinidad James stopped by Power 105.1's "The Breakfast Club" where he dished about side chicks vs. main chicks. Listen to the interview inside and watch T.I.'s "Memories Back Then" video and a trailer for Beyonce's "The Mrs. Carter Show" tour.
"Females Welcomed" rapper Trinidad James chatted it up with "The Breakfast Club" this morning where the rapper debuted his brand new look. Nope, doesn't look like he's taken a shower yet. But he did switch up the hair. When asked why he switched from the afro, he said he was getting his hair cleaned and he felt good about it. And he's not worried about what other people think because, "I just do me all the time". Clearly.
Trinidad then talked about side chicks versus main chicks and revealed that he thinks all men have BOTH. He explained that side chicks are the ones that do things the "main" chick won't.
The hosts also commented about his teeth and joked that since he permed his hair and got a manicure (after signing with Def Jam and getting this new money), he's going to get his teeth fixed next. We can only hope...
Watch the interview here:
In new music videos....
T.I. has dropped a new visual for the song "Memories Back Then" featuring B.o.B., Kendrick Lamar and vocalist Kris Stephens. On the Phillyflyboy-directed video, each rapper takes to the streets of L.A. to reminiscence about a woman from his past. The track serves as the lead single for the upcoming Hustle Gang compilation mixtape 'G.D.O.D.' The Introduction'.
In other music news....
Beyonce has posted clips from her current world tour, "The Mrs. Carter Show" which is currently trekking across Europe. And for all you Bey stans, you'll also be able to hear her on the soundtrack to The Great Gatsby.
TV FAB: Ciara REUNITES With Bow Wow For "Body Party" Interview + Future & Jeanette Jenkins On "106 & Park"
Posted: 23 Apr 2013 01:05 PM PDT
Ciara stopped by "106 & Park" to premiere her "Body party" video yesterday and Future came along to lend her some support. See Cici and Future inside and get fitness tips from Jeanette Jenkins.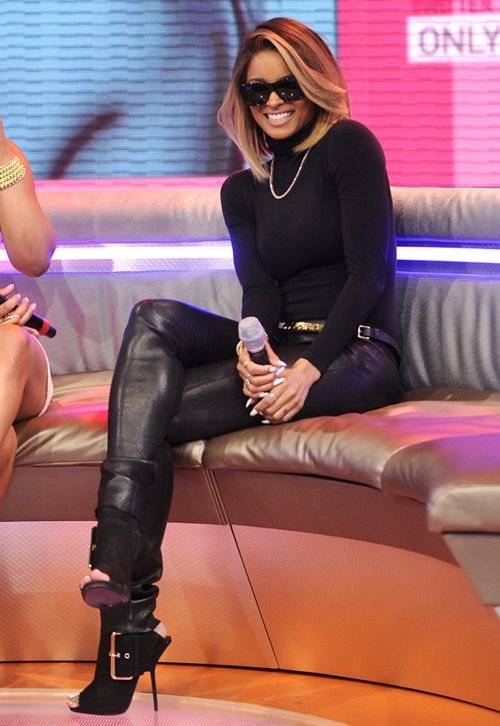 Ciara stopped by "106 & Park" yesterday to talk about the release of her "Body Party" video.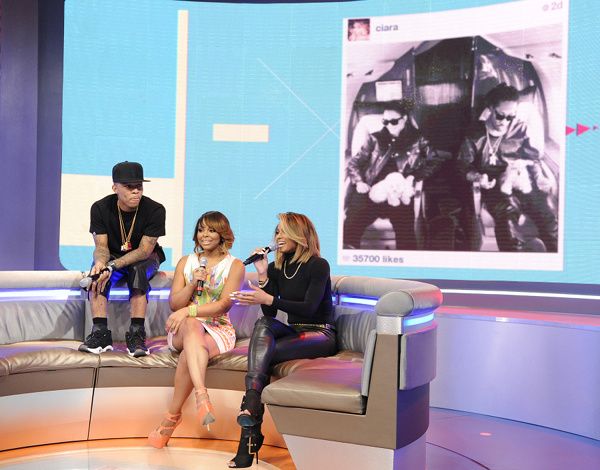 Though the singer was interviewed by ex-boyfriend and "Like You" collaborator Bow Wow (along with co-host Miss Mykie), their "past" relationship was never brought up during the interview.
Cici went on to give Bow Wow's mom a shout out and to reveal that she'll be going on tour to support the upcoming Ciara album (which drops July 9th).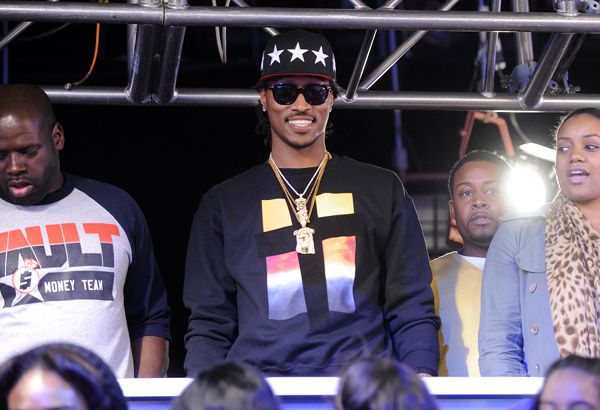 She even gave a shoutout to her boyfriend, Future, who wrote and appears in the "Body Party" video. She also sang a snippet of an upcoming track wth Nicki Minaj that will be featured on the upcoming album.
Watch CiCi's interview here:
Watch Ciara talk about the "Body Party" video and give Future a shout-out:
Also on "106 & Park"....
Famed trainer Jeanette Jenkins (who helped sculp Kelly Rowland's famed abs) touted her workout DVDs and offered the audience (along with hosts Shorty Da Prince and Paigion) advice on fitness and healthy living.
Watch Jeanette's segment on staying healthy here:
Photos via Bow Wow
FREE SCRAPPY! Lil' Scrappy TURNS HIMSELF IN, Mama Dee In TEARS! + K. Michelle's "I Just Wanna" (VIDEO)
Posted: 23 Apr 2013 12:08 PM PDT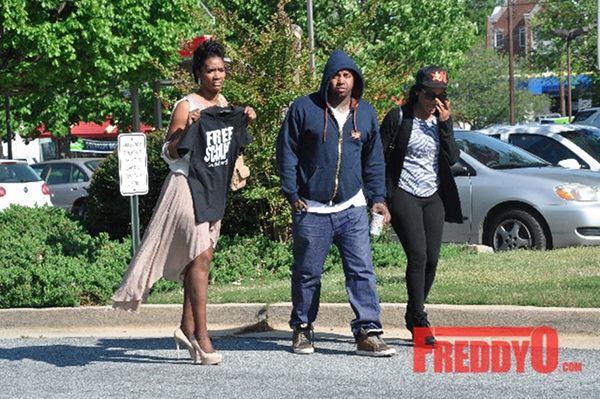 Lil' Scrappy was jailed this morning for refusing to re-take a suspect pee-test back in March! Get the deets on the recent lock-up inside and see K. Michelle's latest video, "I Just Wanna."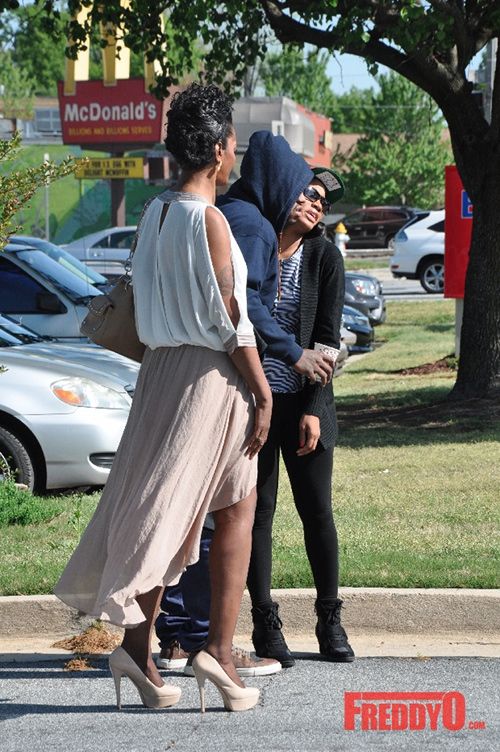 It was a scene made for reality tv (and yes VH1 was there!) as rapper Lil' Scrappy walked alongside his somber baby mama Erica Dixon and dramatic mother Mama Dee (holding a "FREE SCRAPPY" tee) to turn himself in for a parole violation in Atlanta, GA this morning.
We knew something "suspicious" was going on when Lil' Scrappy failed to appear at the NYC press party for "LAHH ATL" last week. You'll recall, we told you previously that any wages Lil' Scrappy makes will be garnished (because he owes a bunch of folk) and now the reality star won't even be able to promote the show (or his music) because he's locked up!
He turned himself in this morning based on a parole violation from March. "The Prince of The South" was accused of tampering with his required urine sample after the pee he submitted for a routine drug test was cold to the touch. When he refused to provide a "fresh" sample, a warrant was issued for his arrest.
Fast forward to this morning....he turned himself in...and we'll get to see it all this season.
It all played out like a framatic ass unnecessary BLACKbuster tv movie....
All the main players were snapped by photographers (who were likely tipped off).
And of course there was a shot of Lil' Scrappy speaking to someone in a suit (most likely his lawyer).
The "family" walked into the police station.
And Mama Dee was in rare form with the dramatics....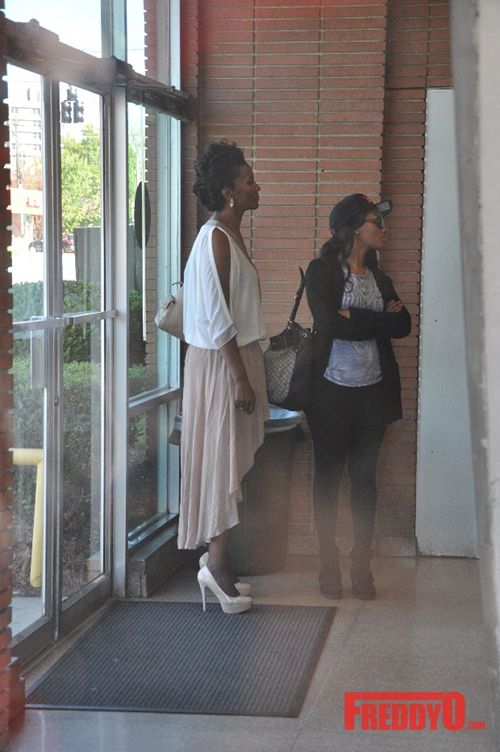 First, "The Queen" watched "The Prince" get taken away in handcuffs.
Then....she held it together for as long as she could before bursting into tears while clutching her fresh of the stencil iron "Free Scrappy" tee.
You have read this article with the title The Young, Black, and Fabulous. You can bookmark this page URL http://thisgirlreprobate.blogspot.com/2013/04/the-young-black-and-fabulous_24.html. Thanks!