---
Kanye West Unleashes Nasty Rant & Says "FUK YOU" To "Black Skinhead" Leaker + Kenya Moore Wins, Eviction Judgement THROWN OUT
Posted: 10 Jul 2013 07:27 AM PDT
After an "unofficial" version of "Black Skinhead" went viral this week, rapper Kanye West went on an emotional Twitter rant, claiming he was heartbroken and issuing a stern "FUK YOU" to the individual who leaked the clip. Read the rant inside and get the deets on Kenya Moore's recent legal victory....
When Kanye West found out that "Black Skinhead" had already gone viral (a full week BEFORE its expected release), he took to Twitter to vent his frustration, claiming he's heartbroken.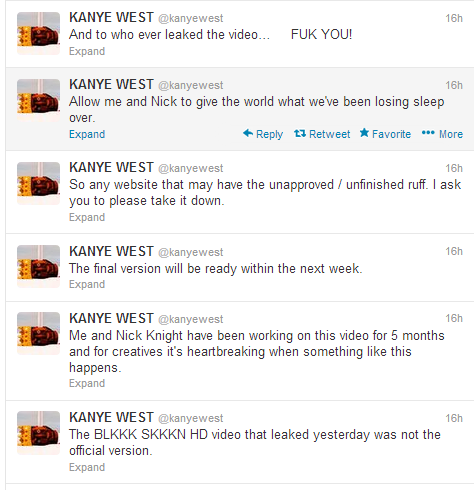 Since we know there are more important things in life to be "heartbroken" over, and we won't be surprised if the "official" version isn't much different from what's already been leaked, somebody could indeed use a chill pill. Just sayin'.
And in legal victories......
Miss "Gone With The Wind Fabulous" herself, Kenya Moore, twirled all the way to victory recently after an Atlanta Magistrate Court Judge tossed out her former landlord's eviction judgement. We're unclear as to how or why, but apparently Kenya proved she did not owe any money rent money like it was claimed. In a statement sent to TheYBF.com, Kenya said,
"Today's victory proves that celebrities can fight back and not be victimized by people who wish to lie about them and use their name for the sake of publicity."
The former Miss USA is due back in court on July 18 for her counter claim for illegal eviction, slander, and defamation of character amongst other claims.
Good luck with that girl...
Photos via Getty Images
IN CASE YOU MISSED 'EM: Erykah Badu Shows Off Her Daughter Puma + Amber & Wiz's First Pic As A Married Couple
Posted: 10 Jul 2013 06:59 AM PDT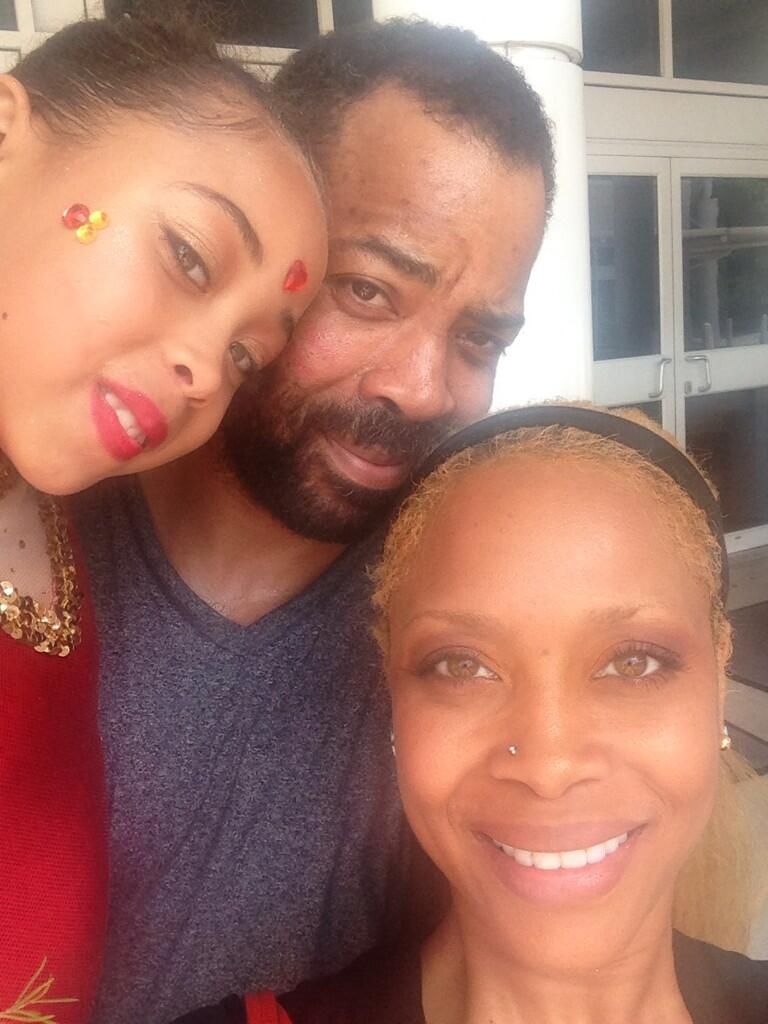 Erykah Badu rarely gives up a glimpse at her kiddies. But recently, she showed us just how much her 9-year-old daughter Puma has grown up. Check the family pic insie, plus Wiz & Amber's first pic as a married couple....
Erykah Badu's second oldest child, Puma Sabti Curry, is growing up fast. So Ms. Badu Instagrammed a pic recently with lil Ms. Puma and her dad, west coast rapper The D.O.C.
How cute! Erykah has two other children--16 year old Seven Sirius Benjamin with Andre 3000 and 4-year-old Mars Merkaba Thedford with rapper Jay Electronica.
If you recall, Erykah popped off on Jay Electronica a while back after he posted a pic of baby girl Mars on his own social media account. We guess she's over it now....
And in other Instagram fams, Amber Rose showed us what being officially married looks like. She and her new hubby Wiz Khalifa spent some time at the courthouse the other day getting technically married. And Amber posted them sealing the deal with a kiss.
Wiz said they will have an actual wedding this fall. They put off the wedding while Amber was pregnant because they wanted their baby boy Sebastian to be able to attend.
Amber posted the above pic saying:
Yay me & my Baby are officially married!!! ....Cam just sang "Cupid" to me & made me cry for the 30th time today.... Its the best day ever with my Family, Husband & baby boy
Sweet!
Photos: Amber's IG/Erykah's IG
Beyonce Is Butt Naked & Covered In Glitter...For FLAUNT Magazine
Posted: 09 Jul 2013 08:44 PM PDT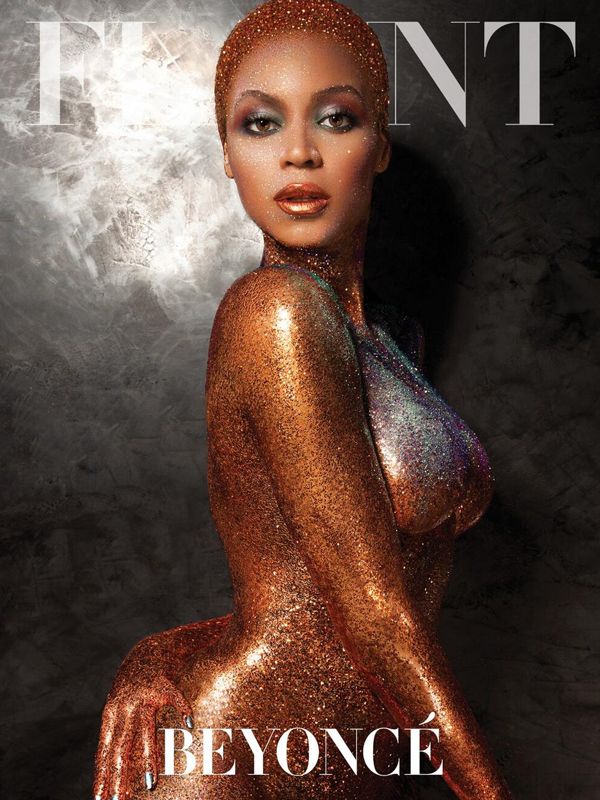 Yep....that's a naked & covered in glitter Beyonce flossing for the Context Issue of FLAUNT magazine. Get more looks at Mrs. Carter giving us body in a way we've never seen from her...
Mrs. Carter didn't need to take a coffee break from her world tour in order to douse herself in baby oil and bronzed glitter. She reportedly shot this African themed photoshoot back in 2011 and the pics can be seen in her Year of 4 documentary.
It's unknown why the flawless yet confusing pics are just now being allowed to be used, but here they are in all their nudeesque glory.
In the cover story, with pics by Tony Duran, Bey keeps up the shockers by talking about everything BUT music. And by leaving her robotic uberly media trained persona in a bucket of Popeye's somewhere. Find out a few things you didn't know about Mrs. C (her thoughts on being a gay icon, sex tips & her fave stain) in the interview below. And peep the rest of the pics below as well.
Flaunt: A picnic planner is hoping to get lucky with his/her picnic companion. What's in the picnic basket?

Beyoncé: A cozy blanket, red wine, fruit, '90s R&B playing on my iPod. I don't think you need much else.

Gay men are drawn to you and empowered by you, as they have been to "gay icons" Judy Garland, Barbra Streisand, Cher, and Madonna. What is it about you, and those women, that gay men love?

I'm flattered if I'm in the company of those great women. I think they love that we are bold, unafraid to love, and flaunt our sexuality and strength.

What's up with gluten anyway?

I'm okay with gluten. Sunday pizza is a must for me!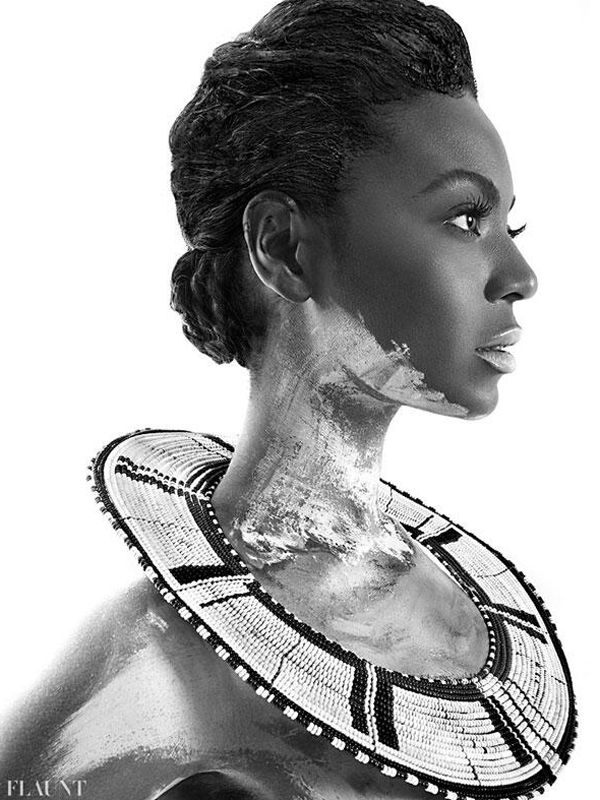 Tyra Sanchez based his drag persona for "RuPaul's Drag Race" on you. What does it mean that someone who impersonates your "girl-power" persona is a man with a successful career as a female impersonator? Is there conflict there?

No conflict. I love it and Miss Tyra is fabulous!

What famous piece of architecture might you most like to do some necking in?

The Louvre, or under the Arc de Triomphe. Paris is a beautiful, sexy city.

Millennials make up a huge part of your fan base. Thousands of them have responded to your Instagram hashtag #beygood to promote goodwill. How do you feel about the media's take on youth as the "me me me" generation, or a generation of "slack-tivists" [people who are activists online but not in the real world]?

At my concerts I see the opposite. They are engaged in making a difference. We have collected tons of donations that will go towards creating jobs and helping people get jobs. That's something I want to celebrate. For Chime for Change we raised awareness and over $4 million in one day for equal rights for girls everywhere. So many people at that concert were young. They are more socially responsible than they get credit for.

Some were critical at your participating in a Pepsi campaign after you moved your body for childhood obesity. Where is the balance between your career objectives and your philanthropy?

Pepsi is a brand I've grown up seeing my heroes collaborate with. The company respects musicians and artistry. I wouldn't encourage any person, especially a child, to live life without balance.

When you work out, take care of your body, rehearse as hard as I rehearsed in the commercial, I think it's great to have a Pepsi or Diet Pepsi when you want one. It's all about choices.

What is your favorite kind of stain?

Milk.

One piece of clothing you own that you absolutely couldn't live without?

A white T-shirt.

You have always carefully sculpted your image and controlled public access to your off-stage life. Is there anything to envy about stars who don't care about safeguarding their private lives?

I have chosen to keep certain aspects of my life private. But I also love sharing what makes me happy, especially through photography.

Is there a sex scandal in history that you find not so scandalous, and instead just kinda awesome?

Antony and Cleopatra. The legend of that love affair affected history and lives to this day.

A number of magazines list the top X number of ways to please your lover. Anything missing on these lists typically?

If you have to read those lists, you're already in trouble.

What's boring to you?

Lack of creativity.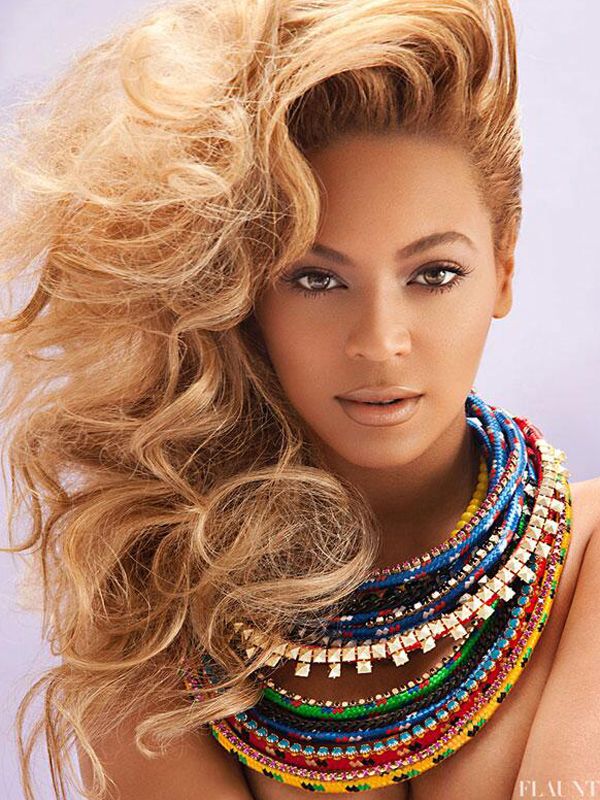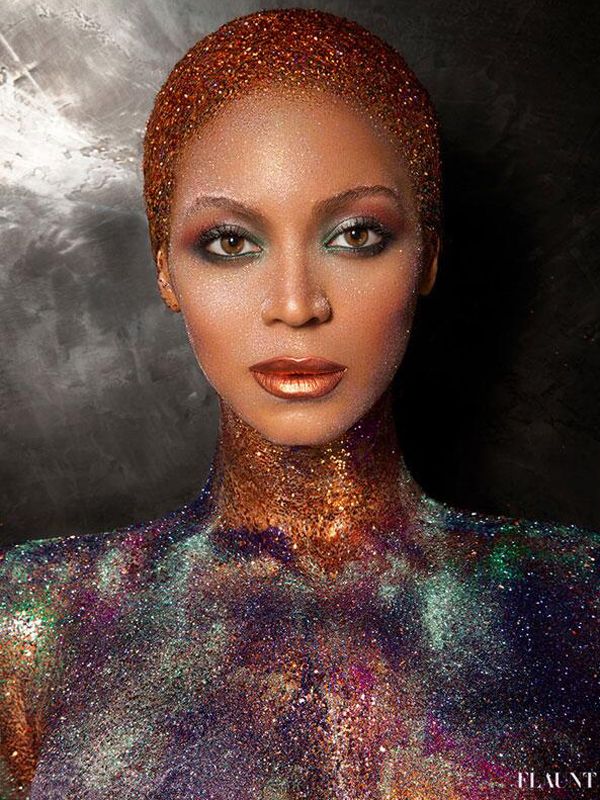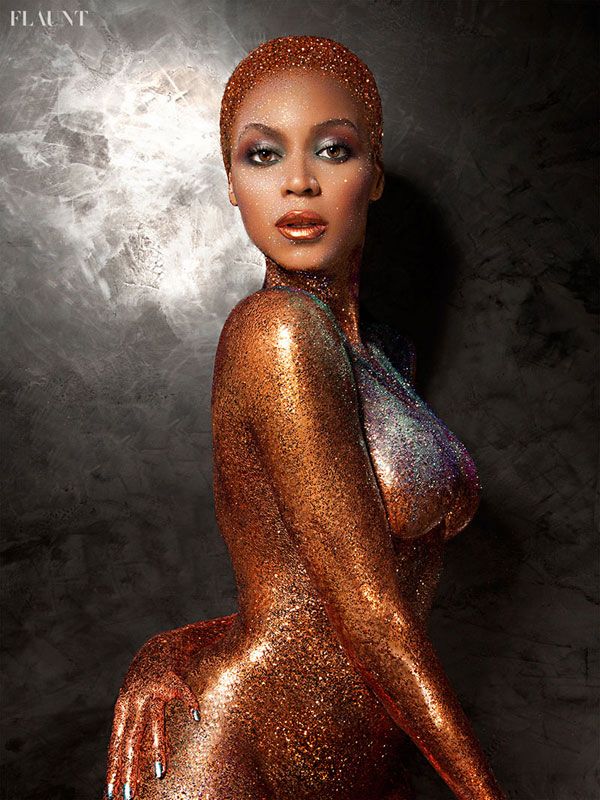 In addition to Bey, there are 5 other covers for this issue: Kendrick Lamar, Nick Cave, Nicolas Jaar, Kid Cudi, and Urs Fischer.
The Context Issue will hit newsstands July 11, with digital content rolling out in coming weeks on a new-and-improved Flaunt.com.
Thoughts on this ethereal shoot?
Source: Flaunt Magazine via Beyonce Exclusive
Jay-Z OPENS UP About Trayvon Martin, Blue Ivy, Kanye's Album, Miley & What He Thinks About DAME DASH! (Oh, And He Copped His PLATINUM Plaque For MCHG)
Posted: 09 Jul 2013 04:26 PM PDT
Jay-Z stopped by Hot 97 today where he talked to Angie Martinez about his thoughts on the Trayvon Martin trial, Kanye's Yeezus disc and where he stands with Dame Dash. Listen to the interview inside...
After doing a hilariously rule-changing & impromptu Twitter interview that trended worldwide a few days ago, Magna Carta Holy Grail honcho Jay-Z stopped by Hot 97 today to chat with Angie Martinez about his rule-changing CD and to open up about his relationships with his baby girl Blue, Dame Dash, Kanye West and to offer his thoughts on the Trayvon Martin trial. And there's a few nuggets of wisdom in there for any aspiring entrepreneur.
Here are the highlights:
On Trayvon Martin and the news cycle
"I was just watching the trial and man, it's strange how you can just see everyone's agenda when their talking about things. CNN is almost like TMZ. Certain things it's like, aww man, this is really just entertainment. It's really all for ratings. And you squeeze a bit of information in there."

On how he was affected by his parents splitting up:
"They were together my early years, till I was 9 or something. That's what made it worse, because I knew. Some people don't even get to feel that sort of love at all so you can't miss what you don't have. It's still this empty feeling. There's more of an empty feeling having it, then having it taken away from you."

On being a father:
"[It's] just more reaffirming the things that's really important in life and editing your life in such a way that you don't have anything that's distracting you. Anything that's taking away from that time you should be with your child."

On failing:
"I fail all the time. I'm a person that loves to win. I don't hate to lose."

On if he reads blogs:
"Not that much, but once in a while, yeah. More music though, just music. Not like we worried about gossip. It's not my business."

On watching reality TV, including "Love & Hip Hop":
"I've seen everything at least once or twice. I'm really an ESPN, HBO guy."

On money:
"I just don't need money. … I think success is just being able to do what you like to do on your terms."


On buying back the rights to Roc-A-Fella:
"We just got it back from Universal. Thank you guys up there. The chain remains."

On Miley Cyrus' new musical style (since he shouts her out on "Somewhere In America":
"She's fearless, just being herself and expressing herself. I think it's more a reaction of people wanting her to be Hannah Montana. Just watching the situation, people want her to be something and she's like, 'I'm not that. I was 6-years-old, they want me to be 6-years-old forever.' That must be really frustrating, and this is her reaction to it."

On Yeezus:
"I love it...It's polarizing because it's art. That's what art is; it forces you to have an opinion. What's good for the genre is [Yeezus] pushes it forward."

On the possibility of Watch The Throne 2:
"Yeah. Hopefully, yeah. It hasn't begun."

On his relationship with Dame Dash:
"We created something that's going to go down forever, so I can only have love for Dame. I just don't know where we are in our life. We're not the same two men at that time when we gelled in that way. I haven't seen him in a while. I have ultimate confidence in him that he'll find his way because he's an amazing and smart guy."
Listen to Part 1: Part 2: Part 3:
BONUS:
Thanks to producer Young Guru, we now have the original version of "Dead Presidents 3", which he leaked on Twitter. Enjoy!
BONUS: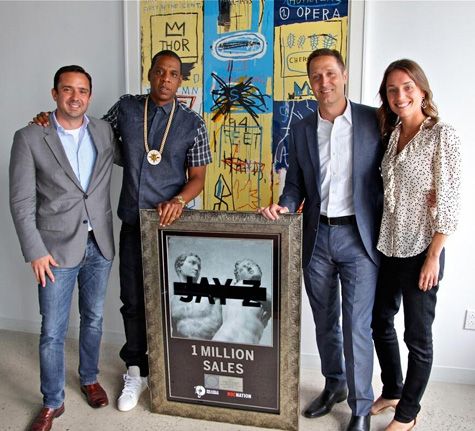 Though it "officially" hits music stores today, Jay-Z's MCHG has already been certified platinum thanks to 1 million sales of the Samsung Magna Carta app. Story.
BUNS OF STEEL: Lala Anthony TAKES A HIKE With The Game + MARIE CLAIRE Covergirl Nicki Minaj Dishes On Wanting Kids And Becoming A FULL TIME Actress
Posted: 09 Jul 2013 02:32 PM PDT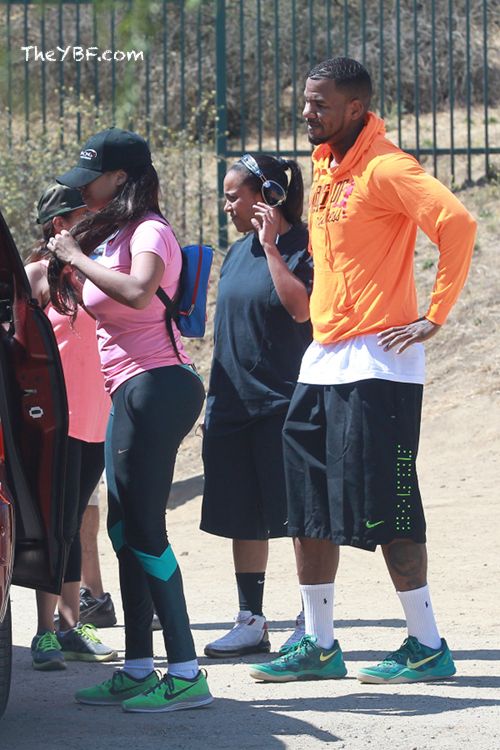 Reality star Lala Anthony was spotted working on her fitness with The Game while shooting scenes for the new season of her VH1 reality show. See the candids inside and see what Nicki Minaj revealed about wanting kids and moving beyond her music career.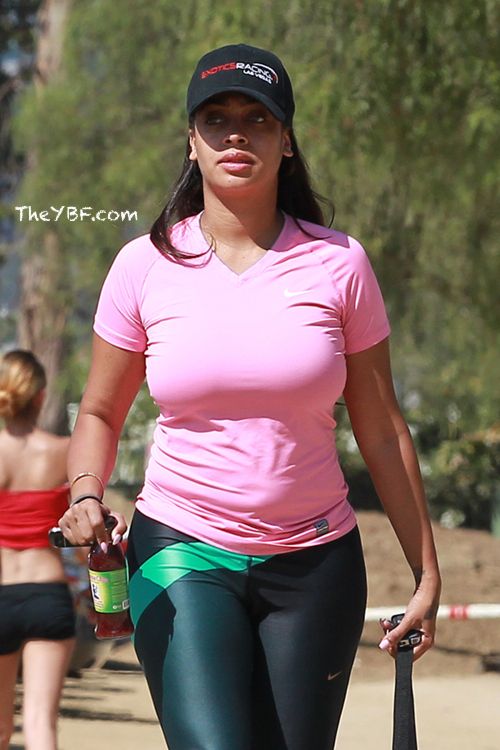 Motives cosmetics spokeswoman Lala Anthony was spotted preparing for a hike and shooting a few scenes for the upcoming season of her VH1 reality show 'Full Court Life' in Los Angeles. All that partying while "working' on the set of Think Like A Man Too in Vegas has her wanting to whip her curvy bod into even better shape.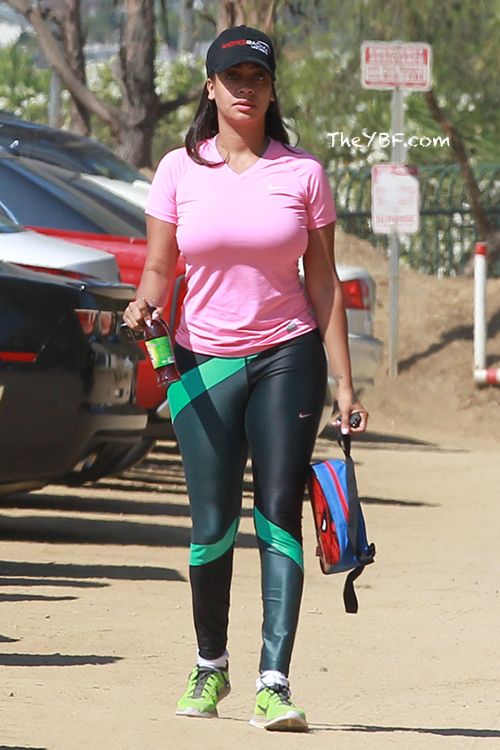 Lala came prepared for her workout with a Spider Man backpack that we assume she swiped from her son Kiyan's closet.
Rapper The Game is expected to appear on the upcoming season of Lala's show as he and his 60-Day Fitness Program helped sculp Lala's fabulous bikini body which she's been flaunting on the set ofThink Like A Man Too.
And in magazines......
A few days ago, we gave you a sneak peek at Nicki Minaj's Marie Claire cover and spread, and now the actual pics and interview highlights have been released. In the mag's August 2013 issue, the former "American Idol" judge and Myx moscato owner talked about having childdren, a revelation about her life and what she wants for the future. Here are the highlights:
On becoming a mom:

"I want to be a mom one day, and I want to start becoming the woman who I want to parent my child."

On her recent epiphany:

"I was on a world tour, a big feat for a female rapper. For the first time, I allowed myself to feel proud of where music had gotten me, and I felt an overwhelming sense of gratitude. You feel the need to pay it forward, which starts with analyzing yourself with a true desire to grow. I was praying every day."

On her plans beyond the music scene:

"I at least want to do three more albums. If I can do that, I'll feel complete. One day, when I start getting a couple of gray hairs, maybe it will all be only acting. I just never know … I've kind of become the poster child for doing the things that no one expects."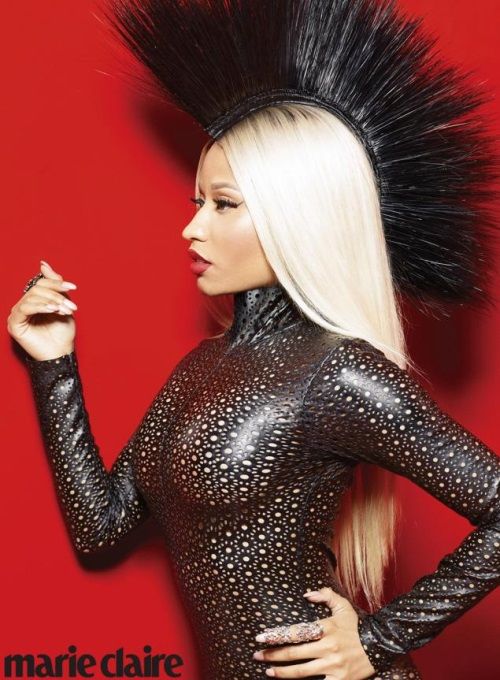 Nicki's entire article will be available when Marie Claire hits the shelves on July 16.
Watch BTS footage here:
Photos via Marie Claire/PCN
Ciara Livens Up "GMA" With "I'm Out"
Posted: 09 Jul 2013 11:26 AM PDT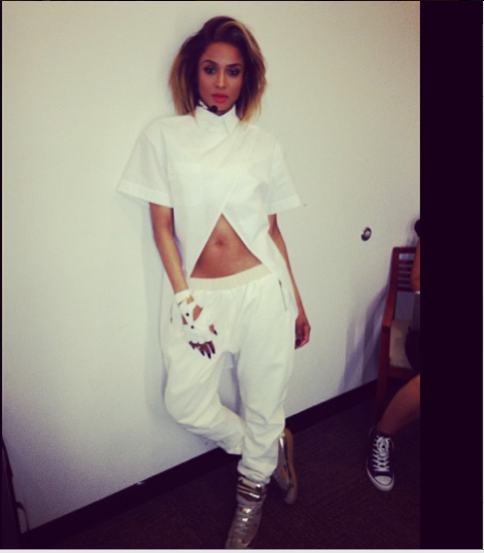 Ciara is still carrying on with her promo tour for her new self-titled album. And this AM, she rolled up to "Good Morning America" to brighten up everyone's morning routine with "I'm Out."
Check out her performance inside, and pics of the fab chick leaving the "GMA" studios...
The Georgia gal posted pics with her dancers in all white everything right before they rocked the "GMA" stage. Ci told host Robin Roberts in a short interview beforehand about the album and where she's at in life. You guessed it...she said everything's "amazing".
"I feel so good about where I am right now with my life and the energy that's been flowing throughout it's just been amazing.
She also mentioned how much Michael Jackson has influenced her career, especially now that she wants to relay, through her music, to her own generation what Michael did for the game.
Check out her energetic performance sans Nicki Minaj (who's featured on the song) below:
And check out her own backstage video right before she took the stage.
CiCi was also spotted leaving out in an EASY sweatshirt: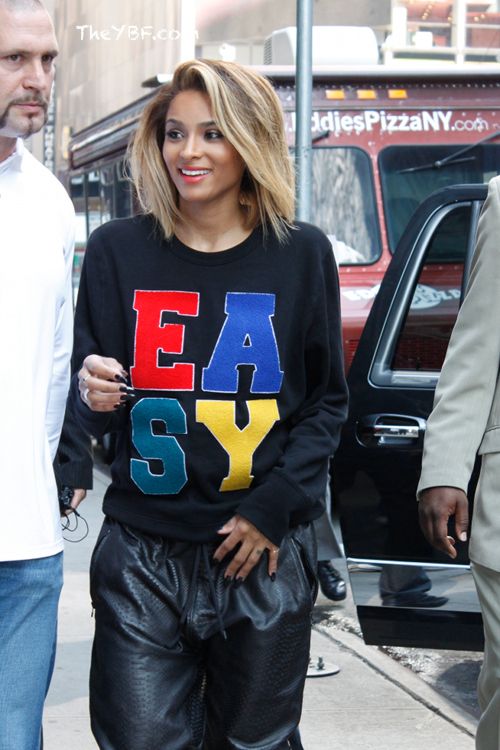 Cute.
Photos: Ciara's IG/Splash
INSIDE DISH: Stylist Lysa Cooper GETS CANDID On Working With Rihanna, Beyonce And Others + Kanye West's "Black Skinhead" VIDEO
Posted: 09 Jul 2013 09:56 AM PDT
In the latest issue of Italian VOGUE, stylist Lysa Cooper provided an insider's perspective on working with some of the industry's biggest stars like Rihanna and Beyonce. Get behind-the-scenes dish on what was really behind Rih's hairstyles and Bey's GQ cover inside and watch Kanye's unofficial video for "Black Skinhead"....
Lysa Cooper, a woman who's been at the forefront of celebrity styling for the past decade, sat down with Italian VOGUE to talk about working with some of the movie iconic artists in music, fashion and film. In her raw and candid interview with writer Robyn Price, Lysa talks about how the industry has changed, how she's managed it, and some very candid moments with clients such as Rihanna, Beyonce. Basically, Lysa is that YBF chick who has zero f**ks to give...and is still damn good at her job.
Here are the highlights:
You were one of the masterminds behind Rihanna's image transformation (along with Ursula Stephen and others on the team) that helped propel her into superstardom. What was it like working with Rihanna on the cusp of her transformation?

I worked with her without knowing who she was. She was just some cute girl, and Ellen von Unwerth and I were shooting her. The one good thing she had was Ursula Stephen, who I knew. And so when I walked in, to tell you the truth, the only person out of her crew that I knew was Ursula. And I thought, Ursula is here, so at least I know the level I'm on. Then she wasn't working yet, with Mylah Morales doing her makeup. Mylah is one of the best in the business. Her hair was to here (shoulder length), and we cut her shit up to here (above her shoulders).

She had a lot of hair back then. And now, there is a lot of hair again. We'll get into that later. Everybody needs to stop with the hair, including Beyoncé.

So that was how I kind of connected with her. It was on a job with Ellen. They're all looking at me like "you don't even know who you're working with?" And I was like "no, I don't really care." She's cute. She's nice. She's an island girl. I had a good time. We did some really sexy pictures. I kept it moving. I'm not a big practitioner of staying too long. Her and Shakira were probably the two girls that I worked with for a long period of time. I'm more of a hit and run kind of a person. I like to hit it and run.

Why is that?

I don't know. That way you're not bored. That way you don't become somebody's slave. That way there are boundaries. And those boundaries got blurred with Rihanna. And with her previous management, we had some major falling out. Also, I'm a lot older than her. I don't entourage it up. I don't like to hang out like that. And when I do hang out, I hang out hard and I think that can be very intimidating to people who aren't use to the old way of partying.

What's the old way of partying?

Go out dancing all night long. You're not Instagraming every fucking moment. You're not smoking wack-ass weed with some bad blunts. Sorry. I smoke weed, but I smoke good weed. I feel like everybody is a little lost in the sauce right now.

But we're dealing with the number one artist, so that makes certain things more difficult and complicated. She is the number one artist, right? Is she ahead of Beyoncé? I can't really tell.

What was it like working with her (Beyonce) on the GQ Super Bowl-inspired cover?

Hilarious. So funny. Magazines now are so nervous. Everyone is afraid to lose their job. They've already planned every shot. Nothing is very organic anymore. They had an idea of what they wanted to do. And then Beyoncé told me that she didn't want to do any of that; so we didn't. And, what I loved, is that Beyoncé knows what she's going to do, and what she's not going to do. And what's she's comfortable with and what she's not. And I thought that was a very racy shoot for her. And I kept teasing her and saying that this is going to become the cover. It was amazing. And of course that's not what they wanted. They wanted some white t-shirt GQ bullshit. And I kept saying to her "Watch, this is the cover." And it was. And it was so cute. Little vintage shirt. And you know, they wanted to put their designers on it. And really at the end of the day, I think a lot of the way things are run now is about selling shit and they forget that they're dealing with personalities. She looked great.
Read the full interview here. Lysa also served as one of the judges on Rihanna's "Styled To Rock" show in the UK.
And in new music videos.....
One of the celebs who also appearedo n "Style To Rock" with Lysa is Kanye West.
A CGI-version of Kanye's track "Black Skinhead" has been released to the web. Though the clip is the first visual from Yeezus, it's interesting to note Kanye has tweeted, "The BLKKK SKKKN HD video that leaked yesterday was not the official version."
The *unofficial* clip features a slightly hulk-like animated version of Kanye wearing a gold and bouncing around in what appears to be a boxing ring. And his package gets a little air time as well. Check out the clip above....
Photos via Vogue Italia
You have read this article with the title The Young, Black, and Fabulous. You can bookmark this page URL http://thisgirlreprobate.blogspot.com/2013/07/the-young-black-and-fabulous_10.html. Thanks!