---
WELCOME TO THE SISTERHOOD: Angela Bassett & Susan Taylor Inducted Into Delta Sigma Theta Sorority, Inc.
Posted: 14 Jul 2013 08:03 AM PDT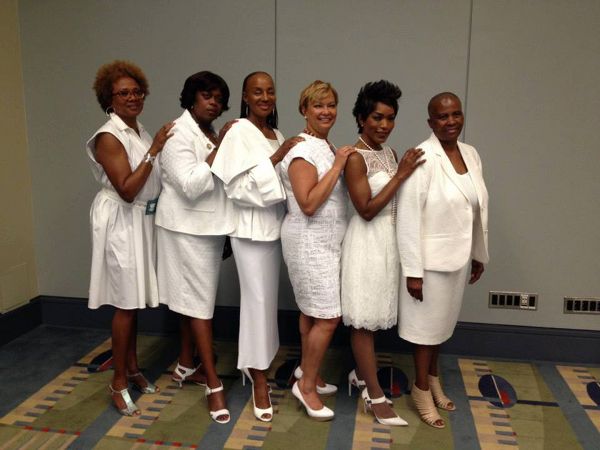 Fab (and Ivy League trained) Black Nativity actress Angela Bassett and former EIC of Essence Magazine, Susan Taylor, are now sorority sisters! The two amazing ladies, along with four equally amazing women, were inducted into Delta Sigma Theta Sorority, Inc. on Saturday in Washington D.C.
Find out about their honorary status inside...
As Delta Sigma Theta Sorority, Inc. celebrates its centennial year of service and sisterhood, over 80,000 members have swarmed D.C. this weekend for the 100th year National Convention. As part of the Convention weekend, six incredible women were inducted into the sisterhood as honorary members: Oscar nominated actress Angela Bassett, Susan Taylor, Rev. Suzan Johnson Cook, Paula Madison, Lisa Jackson and Dr. Tererai Trent.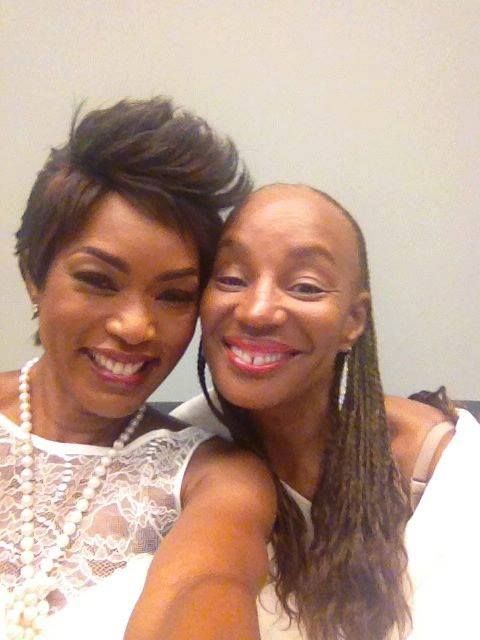 The proud Angela posted a few pics, including a pic with fellow actress & fellow Honorary member Sheryl Lee Ralph, and gave a powerful acceptance speech to the audience yesterday.
She posted, "I'm proud to be in the company of these 'Devastating Divas of Distinction'!"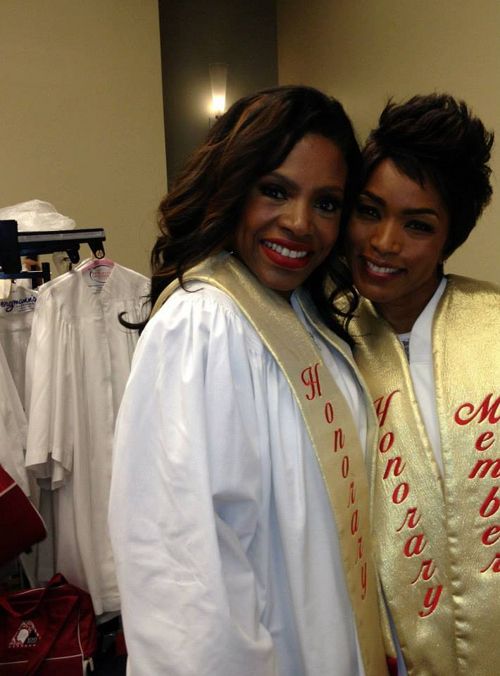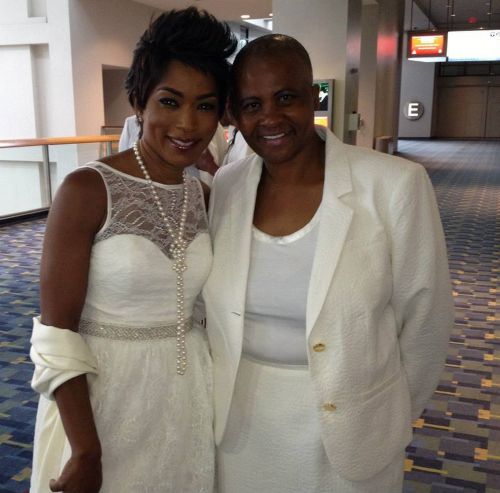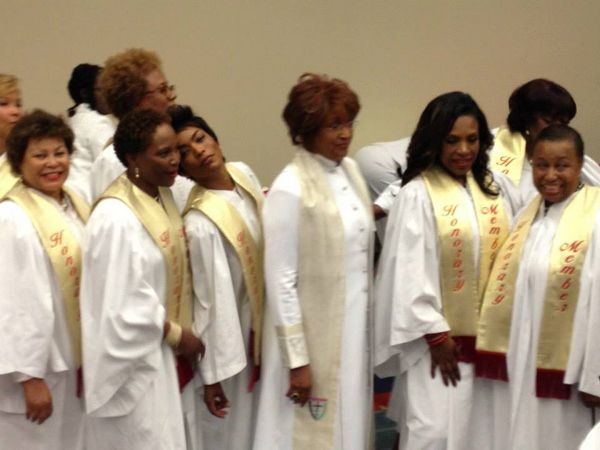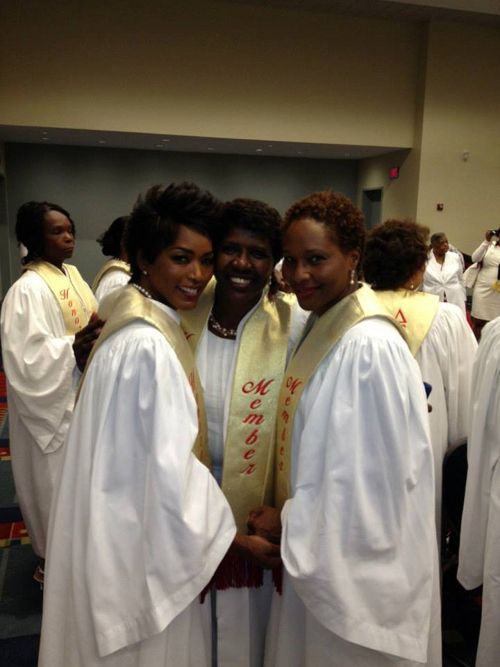 These ladies join the ranks of many Delta women who have heavily impacted or been a legendary part of the landscapes of their respective fields: Cicely Tyson, Natalie Cole, Soledad O'Brien, Ruby Dee Davis, Lena Horne, Shirley Chisholm, Dr. Betty Shabazz, Roberta Flack, Nikki Giovanni, Leontyne Price, Kym Whitley, Keisha Knight Pulliam, Jacque Reid, Gwen Ifill, Carol Moseley-Braun, Aretha Franklin, Barbara Jordan, Shirley Ceaser, Judith Jamison, Dr. Regina Benjamin, Vashtie M. McKenzie and the list goes on.
Angela also attended the Delta's Signature Gala last night in D.C., and ran into Best Man Holiday actors Morris Chestnut & Monica Calhoun, Patti Labelle, Angie Stone & India.Arie were also in attendance: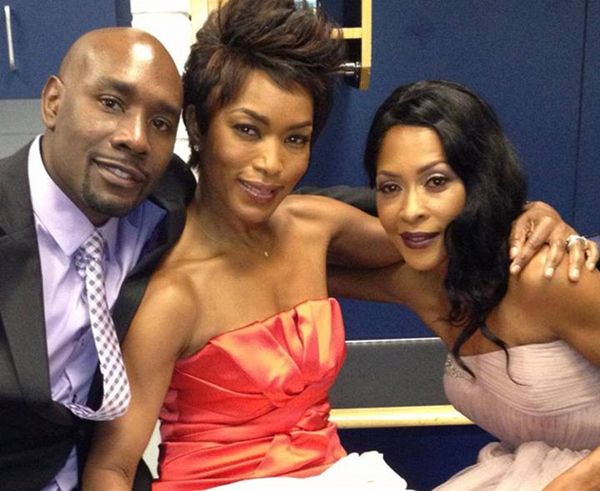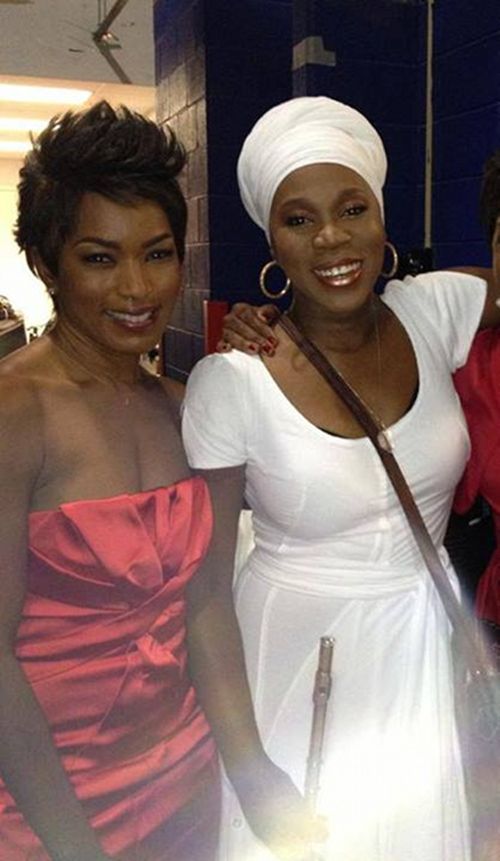 About the non profit organization (of over 200,000 women worldwide) that has been committed to sisterhood & service for 100 years:
The Sorority was founded in 1913 by 22 students at Howard University. These young women wanted to use their collective strength to promote academic excellence; to provide scholarships; to provide support to the underserved; educate and stimulate participation in the establishment of positive public policy; and to highlight issues and provide solutions for problems in their communities.
And to MY brand new Sorors, OO-OOP!
Photos: Angela Bassett's FB
OF COURSE SHE DID: Mariah Carey Makes First Post-Hospital Appearance In Bedazzled & Feathered Arm Slings, Rocks Out MLB All-Star Weekend
Posted: 13 Jul 2013 09:41 PM PDT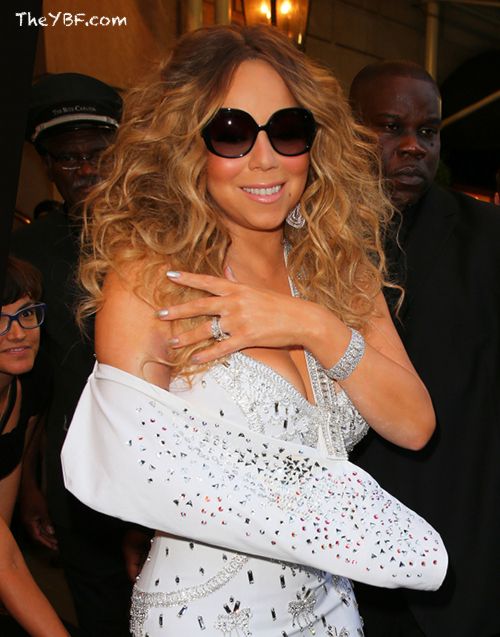 If you were wondering what Mariah was going to do about her MLB All Star weekend performance/free Hurricane Sandy Relief concert in Central Park after she dislocated her shoulder, wonder no more.
MiMi put on her big girl panties...and by panties we mean bedazzled and feather slings...and trekked it up on that stage Saturday night after recently locating her shoulder. Pics inside....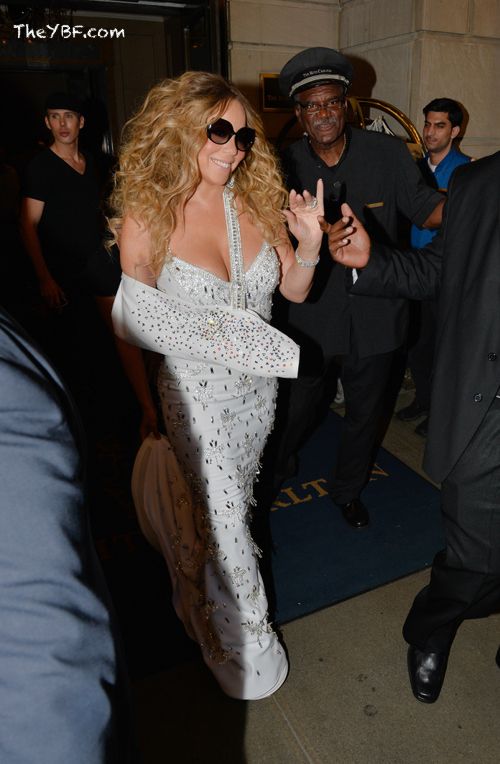 Leave it to the diva MC to not only rocked her arm sling as if it's a bedazzled new fashion statement of an accessory, but to do that ish with conviction. The "#Beautiful" singer was spotted leaving the Ritz Carlton Central Park before taking the stage as promised. And she made sure to match her feathered out performance sling with her outfit: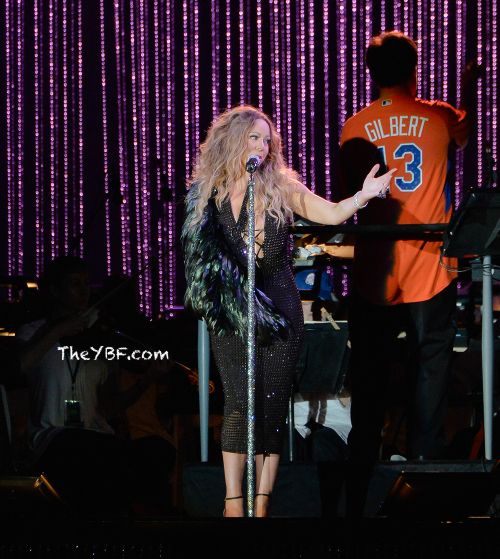 Gotta love that MiMi.
Photos: Splash News
BREAKING NEWS: George Zimmerman Found NOT GUILTY In The Killing Of Trayvon Martin
Posted: 13 Jul 2013 07:26 PM PDT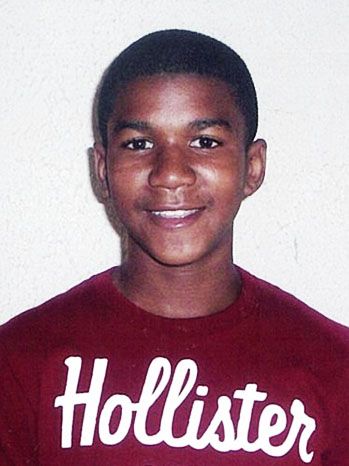 In less than 24 hours (but two actual days), the jury of six women return with the verdict in the Trayvon Martin/George Zimmerman trial. Details inside...
George Zimmerman's murder trial, in Sanford, FL, involving 17-year-old Trayvon Martin has now come to a close. Zimmerman was found NOT GUILTY of second degree murder, as well as NOT GUILTY of Manslaughter.
If you've been following the case, it was an intense and almost overwhelmingly emotional trial as it seemed to be a slam dunk case of a young black man walking in his own neighborhood and being followed, then killed, by a White/Hispanic man who believed he was "a threat".
The Defense essentially won their self-defense argument, and the non-diverse jury of six women, made up of at least 5 white women, came back with a completely Not Guilty verdict. While it was shocking, it wasn't as shocking to many people with legal expertise and those who have been watching the case and hoping that the jury heard what was really important.
Legal experts believe there were several misses by the Prosecution that would have caused Zimmerman to be found guilty, based on the evidence that was indeed there--but not used properly. Including the facets of racism that were ignored, yet strategically was still used by the defense (as the judge mandated "RACIAL profiling" was not brought into this.)
Our thoughts and prayers are with Trayvon's mother & father, Sybrina Fulton and Tracy Martin, as well as Trayvon's family, as TheYBF.com supports the Justice For Trayvon movement and justice for anyone who is wrongfully killed.
*UPDATE* Trayvon's parents posted these statements on Twitter Saturday evening after the verdict was read:
SF: Lord during my darkest hour I lean on you. You are all that I have. At the end of the day, GOD is still in control. Thank you all for your prayers and support. I will love you forever Trayvon!!! In the name of Jesus!!!
TM: Thanks to everyone who are with us and who will be with us si we together can make sure that this doesn't happen again. Even though I am broken hearted my faith is unshattered I WILL ALWAYS LOVE MY BABY TRAY
Photo: Houston Chronicle, Source: MSNBC News (TV)
JUST MARRIED! First Pics Of Halle Berry & Olivier Martinez's WEDDING At Luxe French Chateau! (A Sneak Peek At Her Dress!)
Posted: 13 Jul 2013 03:47 PM PDT
So much for Halle Berry saying she would never marry again. Because the 46-year-old several months pregnant actress indeed is a married woman for the third time.
The first pics of Mrs. Berry-Martinez on her wedding day in France inside...
After a couple of slightly disastrous marriages with David Justice & Eric Benet, The Call actress Halle Berry seems to have found the one!
She wed her fiancee of one year (together since 2010) and former co-star in their movie Dark Tide, Olivier Martinez, at the absolutley stunning Chateau des Conde in Vallery, the Burgundy region of France.
Reports surfaced several days ago that the two would indeed wed this weekend, and security was prepared in guarding the bride as she entered & exited the Chateau.
Pics surfaced today of Halle in a white station wagon-style car in her white sleeveless wedding dress with crystals on the shoulders. We're sure her daughter Nahla wasn't far either.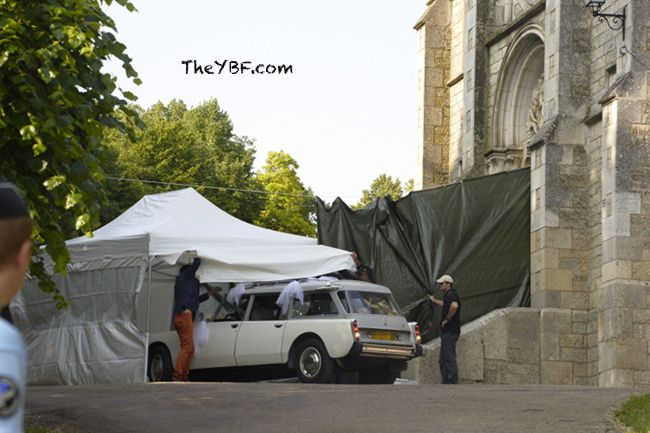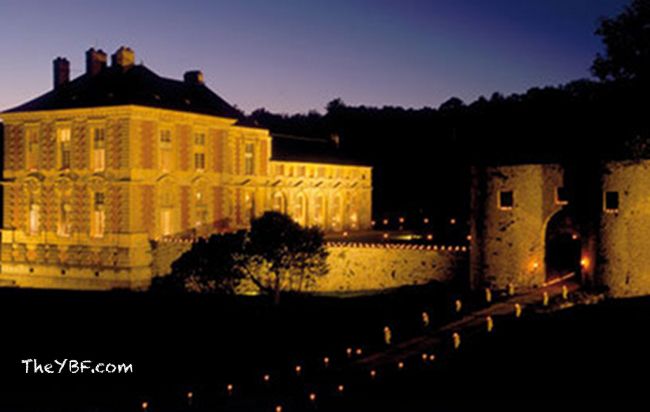 Gorgeous setting for what we're sure was a gorgeous wedding. Stay tuned for more details!
Photos: WENN
Beyonce Shares Her Miami Poolside Fun With Blue Ivy, Solange & Fam
Posted: 13 Jul 2013 03:15 PM PDT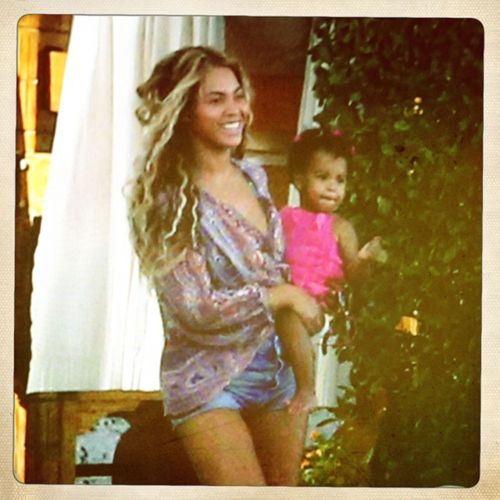 Before Beyonce jetted into Atlanta last night for her Mrs. Carter Show world tour stop, the fab mommy had some major playtime in Miami with Baby Blue, sis Solange, mama Tina, little Juelz and others.
Pics inside of the family vacay....
Who says you can't have a little playtime when trekking around the globe on a world tour? After Essence Fest last weekend, Beyonce headed further south to the MIA to soak up some sun with her fam. And she just posted pics to let the world on on their poolside beach-weavery fun: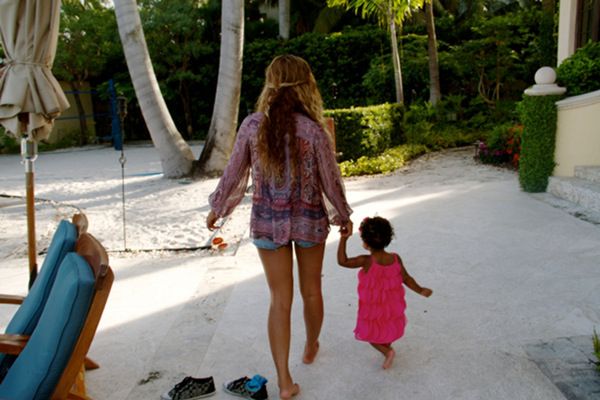 Mama Bey rocked an Isabel Marant sheer & colorful blouse while Blue kept it cutesy in a pink sundress. And also rocked a deep plunging Dolce & Gabbana one piece: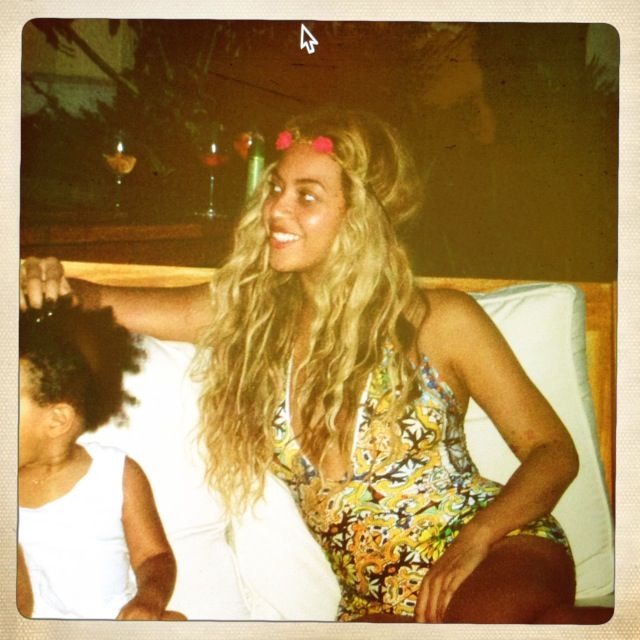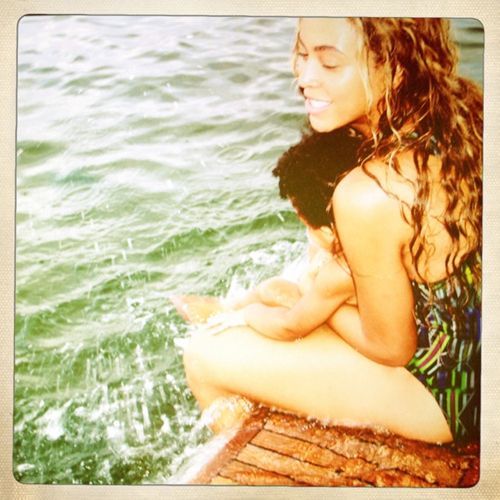 The "Standing On The Sun" chick rocked vintage style, sexy, colorful one pieces.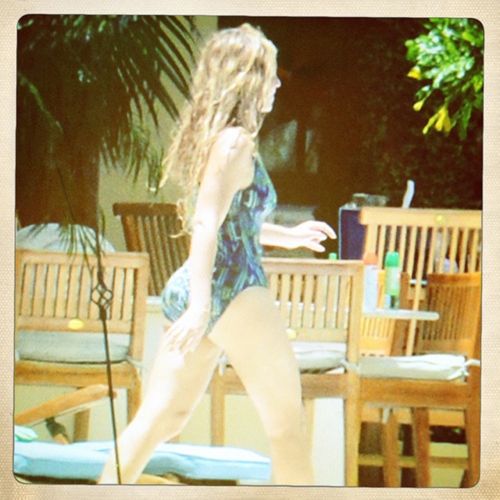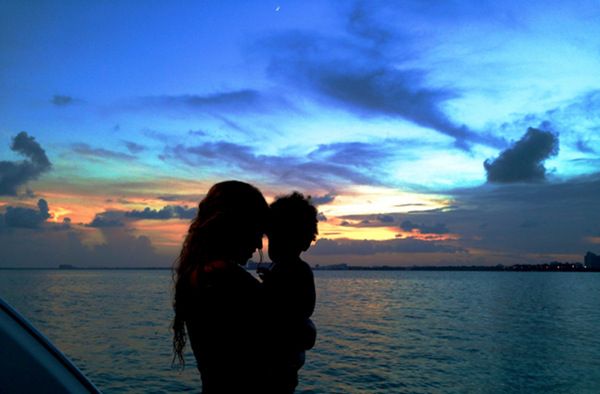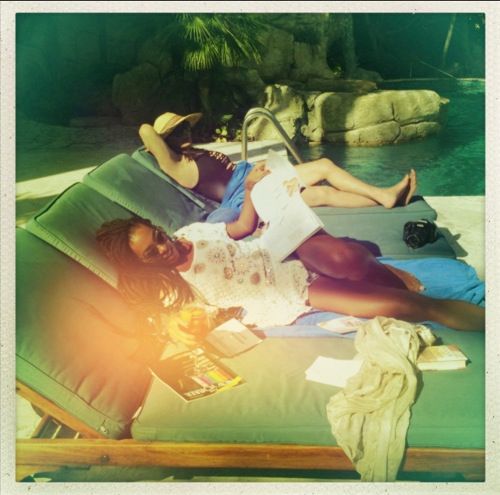 Solange and Mama Rina spent their days laid out on the pool chairs.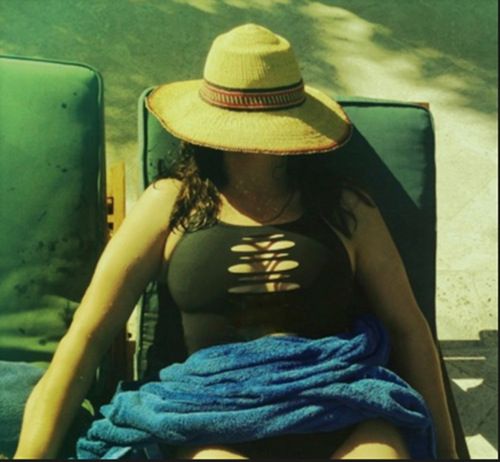 Get it Mama Tina! Somebody is NOT worried about Papa Knowles getting remarried and is flaunting what she's got.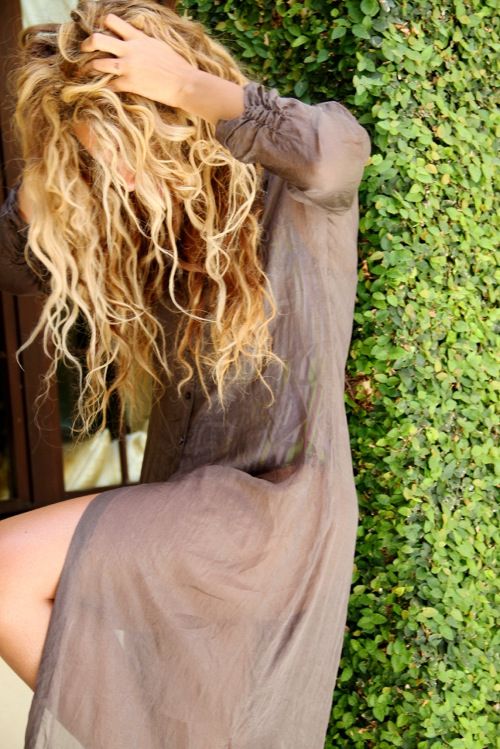 And Solo's son Julez played around in the sand and had some fun aboard a boat. Fab times indeed.
Photos: Beyonce's Tumblr
LaLa Anthony Debuts Her New RELATIONSHIP Book "Love Playbook" + John Legend Covers UPTOWN Magazine
Posted: 13 Jul 2013 02:37 PM PDT
LaLa Anthony is ready to dish out some relationship advice. Deets on her brand new book, Love Playbook, inside. Plus, John Legend covers the new issue of UPTOWN magazine...
Just a few days ago, LaLa & Carmelo Anthony celebrated 10 years together and their third wedding anniversary.So it's only right the reality star commemorated the occasion with a brand new relationship book, Love Playbook: Rules for Love, Sex And Happiness.
Well, holding down a relationship for 10 years, with a kid and no matter how rocky, must mean you're doing something right. Right?
La told Us Weekly, "I'm so excited to be sharing my insights on love and relationships. I hope this book shows women that they can overcome obstacles in their love life and be truly happy!"
The mag reports that "the book chronicles LaLa's search for romance and offers hard-won advice about how to have a healthy relationship. Married since 2010 to New York Knicks player Carmelo Anthony, the star details the bad dates and backstabbing friends she had to overcome to get to where she is now."
The book was co-authored by Karen Hunter and will be released on Jan. 28, 2014, by Penguin Group publisher Celebra.
And about those rumors of her & Carmelo's relationship being on the rocks, she sent out a very sweet anniversary message on IG last week with the above pic.
Thank u guys for all our amazing anniversary wishes today. Together for 10years, married for 3. Nobody said marriage was easy but when u marry ur bestfriend it makes the ride worth it. Love u @carmeloanthony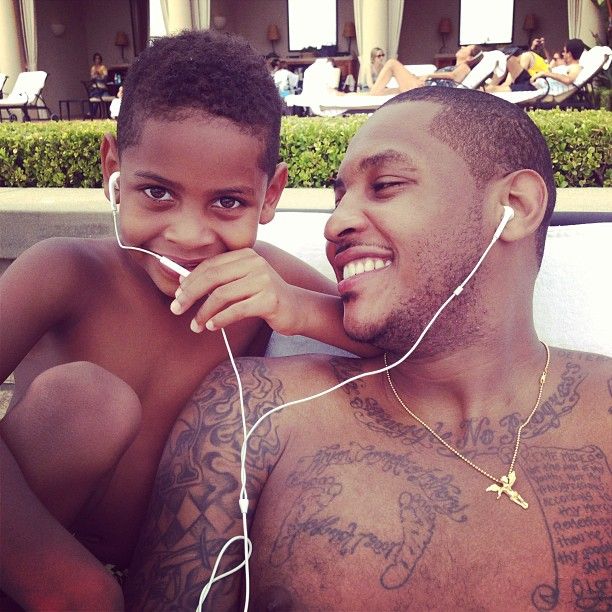 Cuteness. Will you be reading La's love & sex advice?
And the soon-to-be-married crooner John Legend is covering the newest issue of UPTOWN magazine. The Ivy League grad (U Penn) opened up more than usual about love, his fiancee and more. Here's a few highlights:
On his & Chrissy Teigen's relationship
We got engaged in 2011 and we are getting married later this year. I am looking forward to having kids and growing old together. That's why we are doing it, because we intend to stay together forever. We have already been together for quite some time. It's been great. I have learned a lot about myself, and hopefully we will continue to grow.
On why he loves her
She is beautiful, smart, and hilarious. She has a great heart and we have great chemistry.
On rumors of them having a "fake" industry relationship
I don't really worry about it. During the early part of your career, you worry more about what other people say, especially when it comes to gossip. I am too old for that now. I feel very grown in a sense of knowing who I am and knowing what I want out of life and my relationships. I am just not bothered by random gossip that keeps Twitter and the Internet going. I know why it's done: People need stuff to post on their blogs. Let them have at it. You can't allow those things to define you and who you are. When you're 34 and you have been in this business for a while, you don't allow blogs and gossip to define you.
On the best part about being famous
Traveling the world, getting the acclaim and love from the fans. I enjoy it. It's nice to get a reservation at a great restaurant at the last minute. You can get into any club that you want to get into and have the red carpet rolled out for you. Everyone loves to be treated [like they are] special. Fame earns you that privilege. Of course, you lose things as well. But the good outweighs the bad.
On the R&B artists he actually likes
I work with Frank and really like what Miguel and Pharrell are doing. I am competitive, ambitious, and I always want to continue to be better and grow. There is room for me to grow artistically and reach more people. There is no shortage of motivation for me to keep pushing. I am not trying to defeat anyone in the business; I am just trying to be the best. It's like golf. Tiger Woods' job is not to beat anyone else, it's for him to be the best that he can be and if he is, he will win. I have already assumed some pressure taking the name John Legend. I have something to live up to. Frank, [producer] Hit-Boy and Kanye all push me to be the best I can be.
On what his family is like
I am a little closer to my father because we lived with him after my parents got divorced. I am close to my mother as well.
We still have issues dealing with that in our family. Both of our parents are still in all of our lives, but it's still complicated dealing with divorce. Obviously, I am not the only one dealing with that. It was one of the most difficult things to deal with as a kid, and some of the aftereffects I am still dealing with now. It's something that I have had to work through.
Check out the full interview with John & EIC Isoul Harris over at UPTOWN.
UPTOWN Photography by Matthew Williams, Lala's IG
WORKING GIRLS: Tatyana Ali On "Very Larry Christmas" Set + Ciara's "Jimmy Fallon" Body Party With Future
Posted: 13 Jul 2013 01:08 PM PDT
Tatyana Ali kicked off her weekend working on the set of her new Holiday movie. Check the pics, plus Ciara working it out on "Jimmy Fallon," with her boo Future inside...
Fresh off her trip to New Orleans for the Essence Music Festival, Tatyana Ali was spotted on the movie set of A Very Larry Christmas in Los Angeles. She was bare foot and wearing a pretty red dress while shooting her scenes as the character "Nicole":
The 34-year-old is shooting a few movies on the side while also starring on BET's "Second Generation Wayans."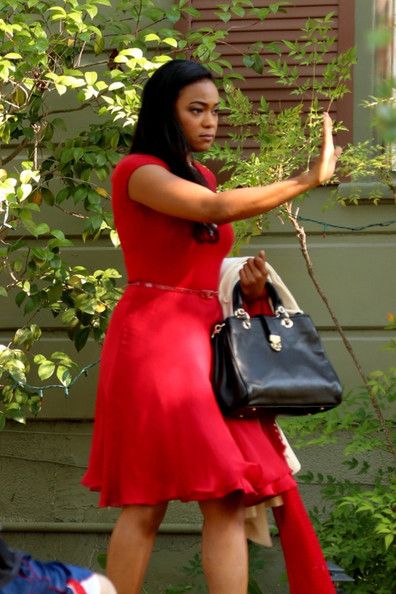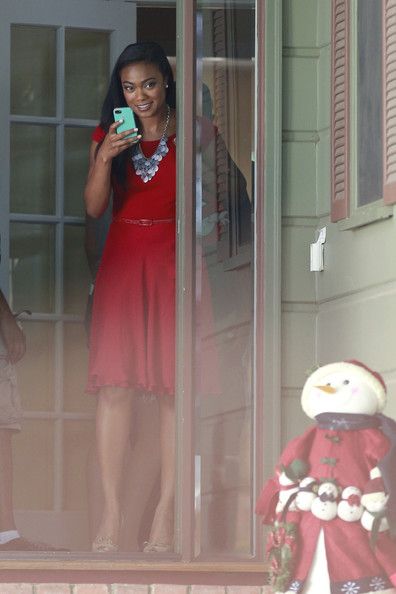 "A Very Larry Christmas" also stars DeRay Davis and Loretta Devine and is scheduled to come out...somewhere...this December.
And last night on Jimmy Fallon: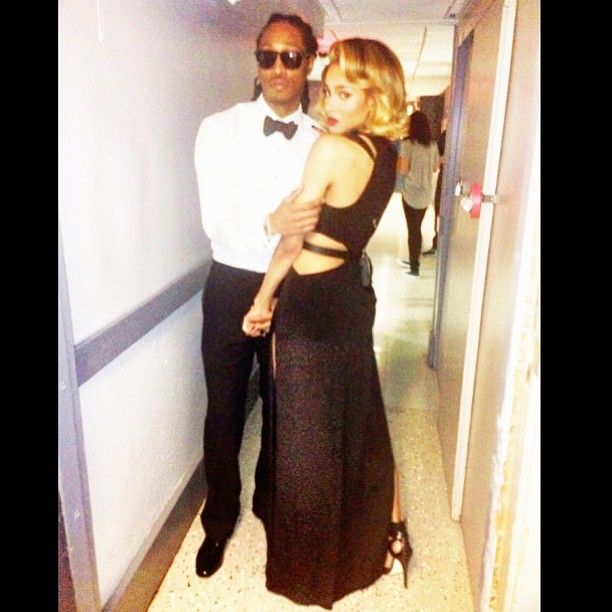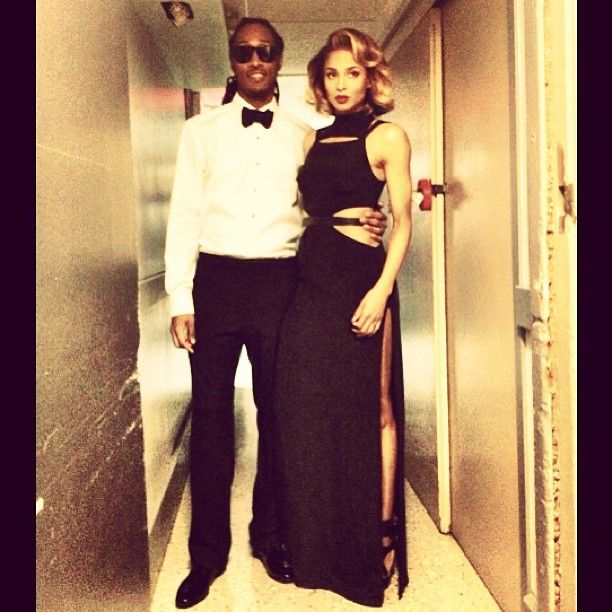 Ciara serenaded her man Future on stage with "Body Party." Check out CiCi & Future giving us a peek at what goes down in their bedroom:
Photos: Ciara's IG, Pacific Coast News
You have read this article with the title The Young, Black, and Fabulous. You can bookmark this page URL http://thisgirlreprobate.blogspot.com/2013/07/the-young-black-and-fabulous_14.html. Thanks!