---
SETTLING DOWN: Kanye West BUYS HIGH END Furniture For New LOVE NEST With Kim Kardashian
Posted: 12 Jul 2013 08:44 AM PDT
Kanye West shows signs of settling down as he was spotted shopping for furniture recently. See Kanye hitting some of LA's high end furniture shops inside....
Though he worked on Yeezus during most of Kim Kardashian's pregnancy, it looks like "new" daddy Kanye West is ready to settle down as he was spotted shopping for high-end furniture yesterday.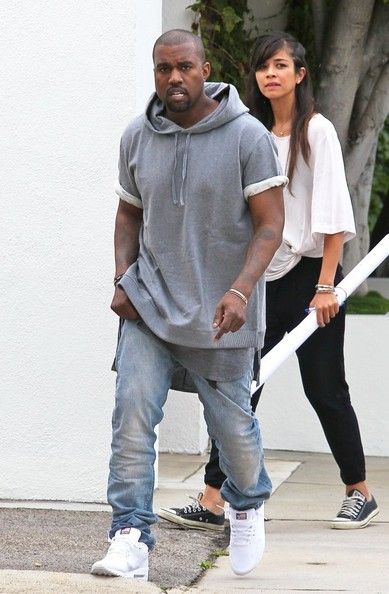 LA paparazzi caught Kanye ducking in and out of luxury furniture stores as he set out to decorate a new home for him and Kim. The move is expected to come fairly soon as a source told Radar,
"Kim and Kanye have finally settled on a temporary mansion for their family to move into. It should be ready for them to move in the next two weeks. It's over 8,000 square feet and offers complete privacy, which was a big concern of Kanye's. The security system is being upgraded and Nori's nursery is being outfitted with surveillance cameras,"
You'll recall that Kanye told W magazine that architecture and design are his new passions.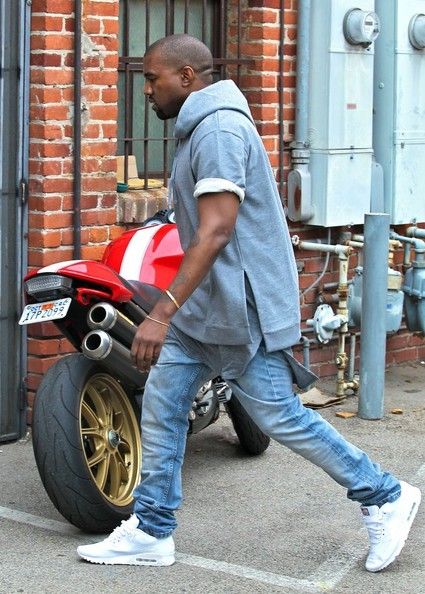 And we trust that Kanye (and the paparazzi) steered clear of any low-hanging signs as we wouldn't want another unfortunate accident or a Lamar Odom-styled attack.
Photos via FameFlynet Pictures
LAWSUIT ALLEY: Kenya Moore's FORMER LANDLORD Calls The COPS On Her! + Eddie Griffin SUED For Battery, ALLEGEDLY Calls Two Fans "Dyke B*tches"!
Posted: 12 Jul 2013 07:18 AM PDT
Kenya Moore is STILL beefing with her former landlord in Atlanta. Find out why the cops were called to her former residence inside and why Eddie Griffin doused a bottle of water on two fans at his "comedy" show.
Kenya Moore's eviction suit was tossed a few days ago, but there is still bad blood between her and former landlord Conya Dillion. At this point, you'd think that Conya would be ready to wash her hands of Kenya....but not so fast!
When the former Miss USA showed up at the McMansion is Roswell, GA to pack her things (with a BRAVO TV camera crew) yesterday, Conya called the cops!
An onlooker told Radar Online,
"There were camera crews filming Kenya's departure for an episode of Housewives. The landlord called the police because Kenya should not be on the property, nor did she give permission for anyone to be filming."
It's the second time in 72 hours that police were called to the $3999-a-month rental (which Kenya has voluntarily agreed to vacate). During an earlier interview with Radar, Conya said,
"She (Kenya) lied about renting the home and about her boyfriend amongst other things. She begged me to lease my home and live a pretend lifestyle she couldn't afford. She will get hers in the end no doubt…I don't live a fake life."
Detroit Barbie may soon have Conya eating her words as both ladies are due back in court on July 18 when Conya will have to answer to Kenya's counter claim for illegal eviction, slander, and defamation of character amongst other claims.
Good luck with that. Wouldn't it be fun if Conya hired Phaedra to represent her?
And in other legal issues.....
Two female fans are suing Eddie Griffin and Tommy T's Comedy Club in Pleasanton, CA for civil rights violations, battery and negligence. In a recently filed lawsuit, TMZ reports that Leslie Champlin claims Eddie targeted her and girlfriend during a homophobic comedy routine and doused them with a water bottle (see video).
Leslie claims Tommy T's let Eddie hit the stage drunk and he launched into a homophobic routine, thrusting his crotch in their faces, and saying things like they "would not need a strap-on or vibrator" with his help. SMH. Eww.....
Following this, Leslie's GF threw her drink at Eddie which resulted in him dousing them with his water bottle. In the lawsuit, Leslie says the crowd turned on her and her girlfriend...pelting them with drinks.
TMZ later reported that Eddie Griffin defended himself on Facebook, calling the women "dyke bitches" and that seemed to set Eddie and his LEGAL team on a rampage. Eddie in turn threatened to sue TMZ for insinuating that he was a homophobe.
Ann Flagella, the president of Eddie Griffin's production company, told The Huffington Post,
Eddie never assaulted a woman, nor is he homophobic. Your statements are false. He was telling a joke. He was doing his job and making the audience laugh and doing a great job at it. Eddie has never and will never sensor his act. ALL races, religions, genders and stereotypes are considered EQUAL on stage and are all open for material. Eddie's famous quote is "F*ck -em if they can't take a joke. They shouldn't come to a comedy show".


If you sit front row at a comedy show, it is widely known that chances are, you might have a good chance of becoming part of the act.
He (Eddie) is, however, still upset that TMZ is calling him homophobic when (in his opinion) he said the word 'dyke' as slang, not derogatory.
So just to keep things "straight"......a fan is suing Eddie and the comedy club for civil rights violations. And for now.....Eddie is NOT suing TMZ for calling him a homophobe; but, he's still mad at them.
Got all that?
Watch the video here:
Photos via Getty Images/
MUSIC FAB: Azealia Bank's "ATM JAM" (Full Track) + Robin Thicke's "Take It Easy On Me" (Full Track)
Posted: 11 Jul 2013 03:30 PM PDT
It's a day of musical "seconds" as Azealia Banks drops "ATM JAM", the second single from her forthcoming album, and Robin Thicke releases "Take It Easy On Me" as his second offering. Listen to both inside....
After performing "ATM JAM" at Glastonbury, Azealia Banks has finally released the full-length version of the second single off her Interscope debut Broke With Expensive Taste. Though the disc is still without a release date (or a breakout hit), we're still holding out for something spectacular.
Though the hook is catchy, we were expecting something a little stronger since Pharrell gave Robin Thicke one of the biggest hits of the summer with "Blurred Lines" and he's also scored a banger with Nelly's "Get Like Me."
Listen to "ATM JAM" here.....
In other new music.....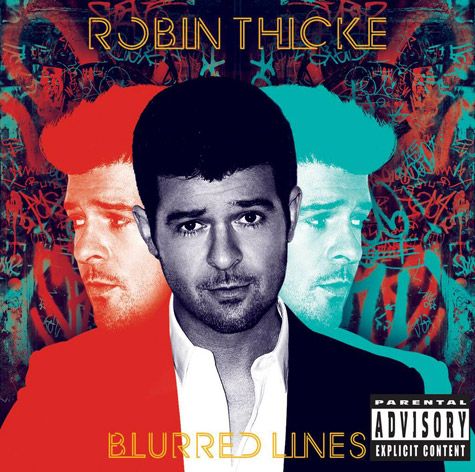 Robin Thicke's album Blurred Lines is set to hit shelves on July 30 and the R&B crooner plans to follow the hit title track with an equally club-ready banger, "Take It Easy On Me."
The synth-heavy song was Timbaland, as is sure to hit #1 on charts around the world like its predecessor.
Listen to "Take It Easy On Me" here.
REALITY FAB: Stevie J's PREPPING Joseline Hernandez TO COMPETE With Beyonce, Rihanna + LAHH ATL Side-Chick Mary Jane FEUDING With "BBW LA" Star Bambi
Posted: 11 Jul 2013 11:45 AM PDT
"LAHH ATL" star Stevie J has big plans for his reality tv muse Joseline Hernandez, and he even thinks she can compete on the level of Rihanna and Beyonce. Watch his interview inside and get deets on the off-camera battle between "BBW LA" star Bambi and Mary Jane, the infamous LAHH ATL chick who allegedly hooked up with Kirk Frost.
During a sit down interview with VLAD Tv, LAHH ATL star Stevie J talked about giving his reality tv muse Joseline Hernandez a softer look so she could compete with Rihanna, Beyonce and other top chicks. He also revealed a soft spot for the Puerto Rican princess and her work ethic saying she's one of the most impressive women he's ever met. "I'm doing this because I have an eye for talent and I know what I believe in and I know what the people want to see and it's paying off."
On changing Joseline's look:

I saw her on the green screen, pokin out – thugged out. Softened it up, sexy it up. Can't look like that competing with the Beys and the Rihs of the world. Gotta get right. Guidance.

On where he stands with Joseline:

At this moment we're standing at the bank. We be closin deals. With Joseline I can say this, I've seen alot of women in my day as far as business goes – she is going to work seven days a week, so I respect that. As a businessman I respect that, I value that.

In other LAHH ATL news.....
With two guest appearances on LAHH ATL in the can, Mary Jane is making a name for herself both on-screen and off-camera. Fans were gagging last week after we saw Mary Jane all over Kirk Frost as her "frenemy" Bambi (above) looked on.
And now that Kirk Frost is dealing with the backlash from his alleged hookup, Mary Jane is on her social media hustle, making sure EVERYONE remembers who she is. Along the way....she's ruffled a few feathers.
After Mary Jane went on Big Tigger's V-103 radio show and accused Bambi of messing around with Lil' Scrappy, it set off a feud between the two "alleged" mistresses that turned into some off-camera foolishness.
Last night, the two women nearly came to blows during a taping of Kandi Koated Nights....
And during the Kandi Koated Knights taping, it was revealed that Mary Jane is one of the stars of the Mistresses of Atlanta reality series. SMH....this has us wondering if this is all a ploy to make her famous.
After the taping, Mary Jane had a stern warning for Bambi:
Bambi responded via Instagram: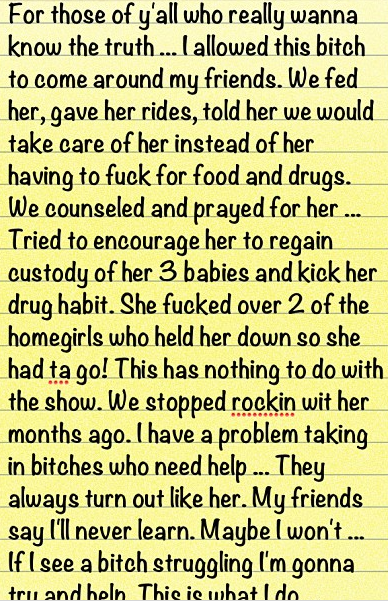 This looks like it will be messy. We wonder if any of this will be discussed during today's LAHH ATL Reunion taping in NYC.
And in case you missed it, watch Traci confront Mary Jane about messing around with Kirk:
Photo via James Pray/Rolling Out
You have read this article with the title The Young, Black, and Fabulous. You can bookmark this page URL http://thisgirlreprobate.blogspot.com/2013/07/the-young-black-and-fabulous_12.html. Thanks!