---
Posted: 19 Jul 2013 07:46 AM PDT
In honor of "Thong Thursdays" (yes....it's a thing) one of the world's most photographed rappers got into the spirit of things and posted her "pink" contribution. Guess who's rocking the pink thong inside....
The unnamed vixen above regularly pays homage to strippers, loves to rock colorful wigs and is world famous for her ample bosom and bottom.
Wait for it......
Wait for it......
If you guessed Nicki Minaj...you're correct! Nicki seems to love her word play Thursdays, and in addition to "Thong Thursdays", Nicki also celebrated "Throwback Thursdays." She tweeted, "B4 I post more #thongthursdays Check out this #throwbackThursday photo shoot pic."
She also posted a pic of her rumored boyfriend Sarafee, tweeting "#throwbackthursday hanging out with my biggest fan."
But the word play doesn't stop there. Nicki also participates in "TwerkDatAssThursdays". Watch Nicki twerking in her thong here.
ON THE SET: Kerry Washington TALKS New Marriage, Emmy Nominations And GETTING BACK To "Scandal"
Posted: 19 Jul 2013 05:39 AM PDT
As Kerry Washington and her "Scandal" co-stars head back to work, the Emmy nominee opened up about her Emmy nod, what viewers can expect next season and even spoke about her secret wedding. Find out what Kerry revealed inside.....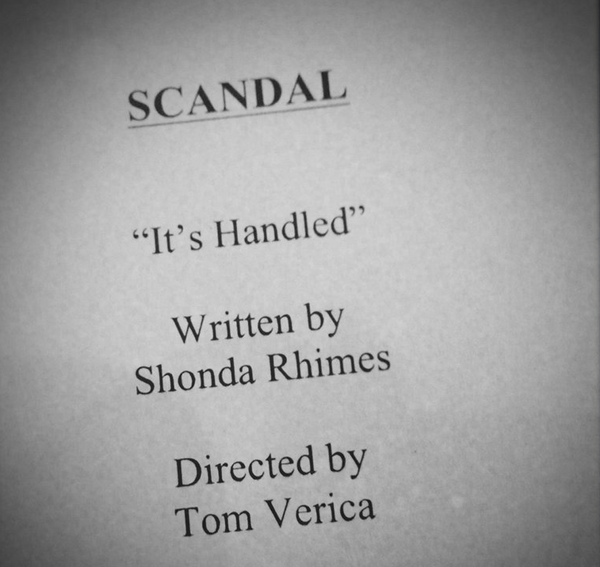 As the cast of "Scandal" (shown atop) reported back to work for a table read of the season premiere episode, "It's Handled", they had lots to celebrate and talk about.
In addition to guest actor Dan Bucatinsky landing an Emmy nomination for his role as TV journalist James Novack (Cyrus Beene's husband), lead actress Kerry Washington became the first African American woman to earn a best actress Emmy nomination in 18 years! And who could forget about her secret wedding to San Francisco 49ers cornerback Nnamdi Asomugha!
Though Kerry clearly had a lot on her plate, she did manage to break from the reading and speak to PEOPLE about her nuptials.
"I don't talk about my personal life in the press, but I will say I'm really happy. I'm blessed in all areas of my life."
And thought she remained mum on the details about her wedding, at least PEOPLE was able to get a reaction out of Kerry. When Entertainment Weekly asked her about the nuptials, she politely shut them down saying, "I thank you for your congratulations, and that is where that conversation will end." OUCH.
What Kerry was willing to talk about was her excitement over her recent Emmy nomination for Lead Actress in "Scandal" She told PEOPLE,
"I'm the luckiest broad in showbiz. I just feel really blessed and humbled and grateful for this nomination."
And when asked how she got the news about her nomination, Kerry was a bit more open with EW saying,
"I was getting on a plane to fly back to LA from northern California. I was at the airport, and it was that wonderful thing — you know how you're always a little preoccupied at the airport? You're trying to get the right food to take on the flight with you. I had my dog with me, and I had to walk her, and go through security. [Laughs] My hands were full, and it was really nice to be so distracted. And then my phone rang and I saw that it was my publicist/friend Michelle, and I was like, Oh, oh, yeah. Whoa. I wonder what she's calling to say."
And for fans eager to find out what's going to happen next season on "Scandal", Kerry revealed that she doesn't have a clue about what's coming up.
I'm really excited to read the script. It's totally cold reading, of course. So we're all dying inside with anticipation. Just, like, who will be at the table read? Will Scott Foley [who was made a series regular] be at the table read, or will he not be at the table read because his character is in the hole for the whole first episode? Will Joe Morton be at the table read as my dad, or no? Where do we start? We have no clue. So that's super exciting. And also for me, I'm just so excited that I get to see everybody and hug everybody and thank everybody today, because to me, this nomination is really a reflection of this cast, how we inspire each other and how we elevate each other.
And of course, everyone is wondering if she'll bring her new husband to the Emmys in September. She coyly replied, "I have not decided who will be my date. That was my parents' question this morning! We'll see."
We will be watching. Congrats Kerry!
Photos via @KatieQLowes/scandalmoments.tumblr.com/
JAGUAR CHICK! Kelly Rowland Named BRAND AMBASSADOR For Luxury Car Company
Posted: 18 Jul 2013 07:39 PM PDT
Kelly Rowland just landed a new gig. And reportedly, it's a high end ridiculously sexy one. Find out why she'll be ridin' round in Jags inside...
She's flawless...so it's no surprise Jaguar, the luxury car company, has reportedly tapped Kelly Rowland to be its new brand ambassador!
The "Kisses Down Low" singer was spotted on the set of a commercial in Miami for the British car company, and she was seen in an orange F5 model sports car:
She tweeted these pics recently saying, "Cruisin in my #F-type @jaguarUSA! Shooting commercial latemiaminights The jag is everything! Supersexy!!!"
Reportedly, Kelly will serve as a face of the brand, alongside promoting her Talk A Good Game album and her hosting stint on the newest "X Factor".
Gorgeous look Kell!
Photos: Kelly's IG
CANDIDS: Rihanna Shows Off In White See-Thru Mesh Look, Readies New MAC Project + Sanya & Aaron Ross Hit The Hot NYC Streets
Posted: 18 Jul 2013 03:00 PM PDT
Rihanna showed off her new gray 'do today as she made her way to the LG Arena ahead of her Birmingham, UK concert. And she decided to give everyone a peek with her all white mesh outfit. Check it inside, plus the Rosses making their promo rounds..
Oh, hey Rih Rih. The "Cheers" chick flaunted a sexy sporty look in a mesh crop top and matching mesh short shorts, both by her River Island partner Adam Selman, with nude panties underneath. Of course she could pull this off in the middle of the day...with jewelry and everything else. But not sure anyone else could.
The pop diva was on her way to her Diamonds World Tour stop in Birmingham and was welcomed by tons of fans as she left her hotel: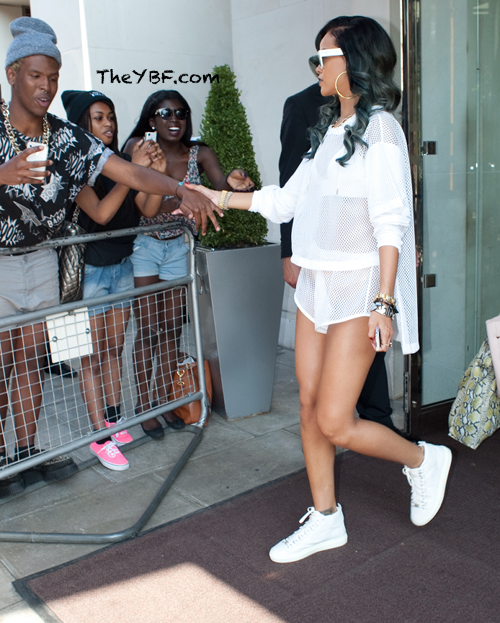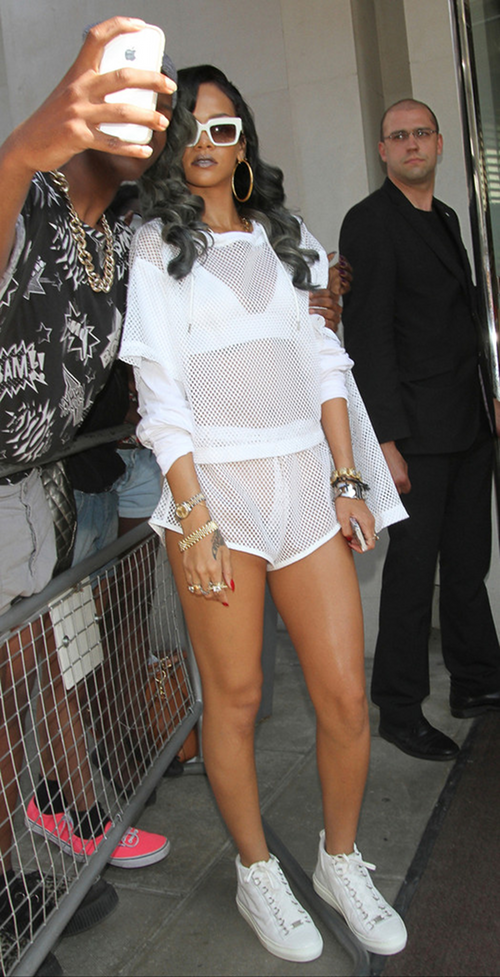 Fun times. By the way, Rih revealed a new MAC project is in the works. A new lipstick maybe? She tweeted:
#StanLife #iheartmynavy #sneekpeekofmynextMACproject
And over in NYC: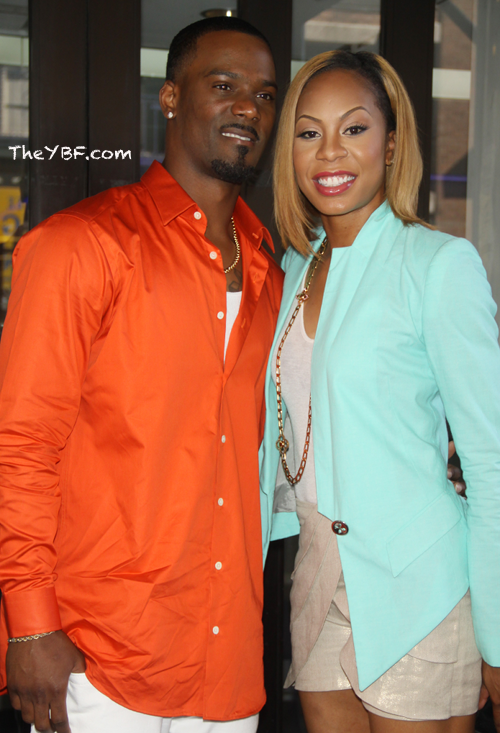 Olympian Sanya Richard Ross is on the promo trail as she pushes her upcoming reality show on WeTV called "Glam To Gold." She was spotted leaving "Good Day NY" with her hubby, NFLer Aaron Ross.
Cute outfit Sanya. But it is around 100 degrees in the city today. Not sure how you're pulling off that blazer...
Photos: PCN/Splash/WENN/INF/Rihanna's IG
Cynthia Bailey HOSTS An All-White GRAND OPENING For "Industry Studios" With Nene Leakes, Porsha Stewart, Phaedra Parks & More
Posted: 18 Jul 2013 02:12 PM PDT
Cynthia Bailey hosted a white party to celebrate her latest business venture, bringing out many of her "RHOA" co-stars including Nene Leakes, Cynthia Bailey, Phaedra Park and Porsha Stewart. See the pics inside and find out what Cynthia is up to....
Some of Atlanta's most famous faces showed up for a private white party hosted by The Bailey Agency founder Cynthia Bailiey, celebrating the opening of Industry Studios. Co-owned by famed photographer Derek Blanks, I.S. is described as a fashion, photography and beauty studio and will also serve as a second location for the Bailey Agency.
And many of the Carry-On Baggage author's "RHOA" family came out to support her. She posed it up with Nene and Gregg Leakes and fellow "RHOA" co-star Porsha Stewart.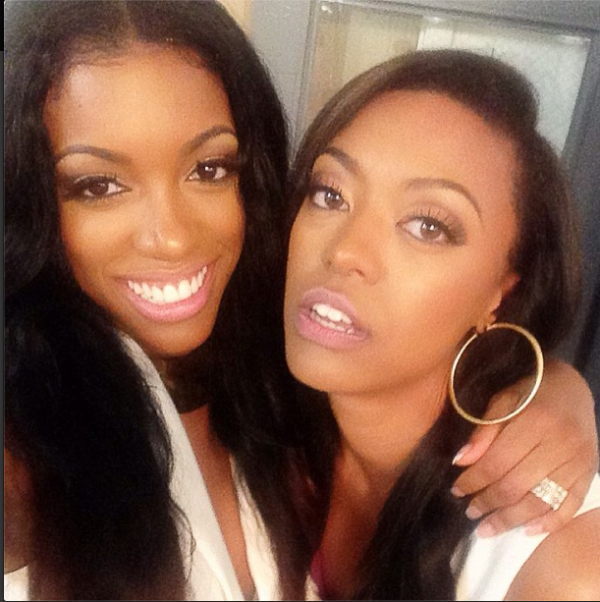 Porsha brought along her sister, who looks more like her twin.
ATL's Satchel posted a shot with Phaedra Parks and Apollo Nida. Pha Pha's lookin good since having that second baby.
Kandi Burruss was spotted posing with Cynthia's co-author and husband Peter Thomas. She tweeted, "Chocolate looks good in white! Lol! @peterthomasrhoa looks great!" We agree. Peter does look good!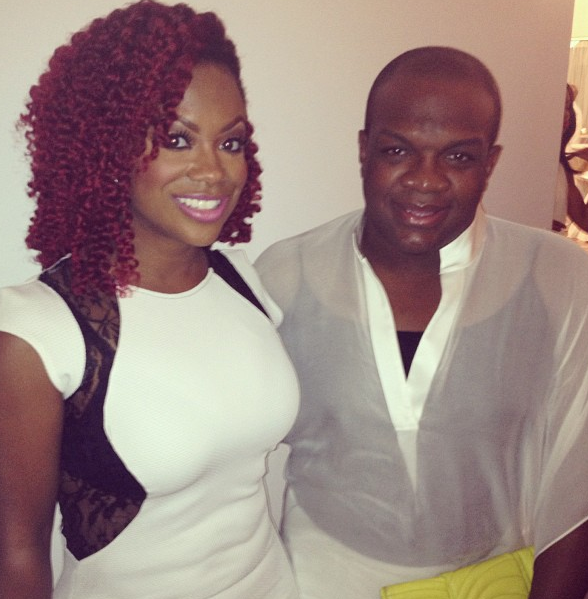 Derek J also posed with Kandi at the party.
Congrats on the new business venture Cynthia and Derek!
Photos via Stachel J IG/Porsha Stewart IG/Kandi Burruss IG/lodwill IG
CELEBS GIVE BACK: Hampton University Student Thanks Wale For $25,000 SCHOLARSHIP + Lil' Mo & KeKe Wyatt PERFORM At The Howard Theatre
Posted: 18 Jul 2013 01:38 PM PDT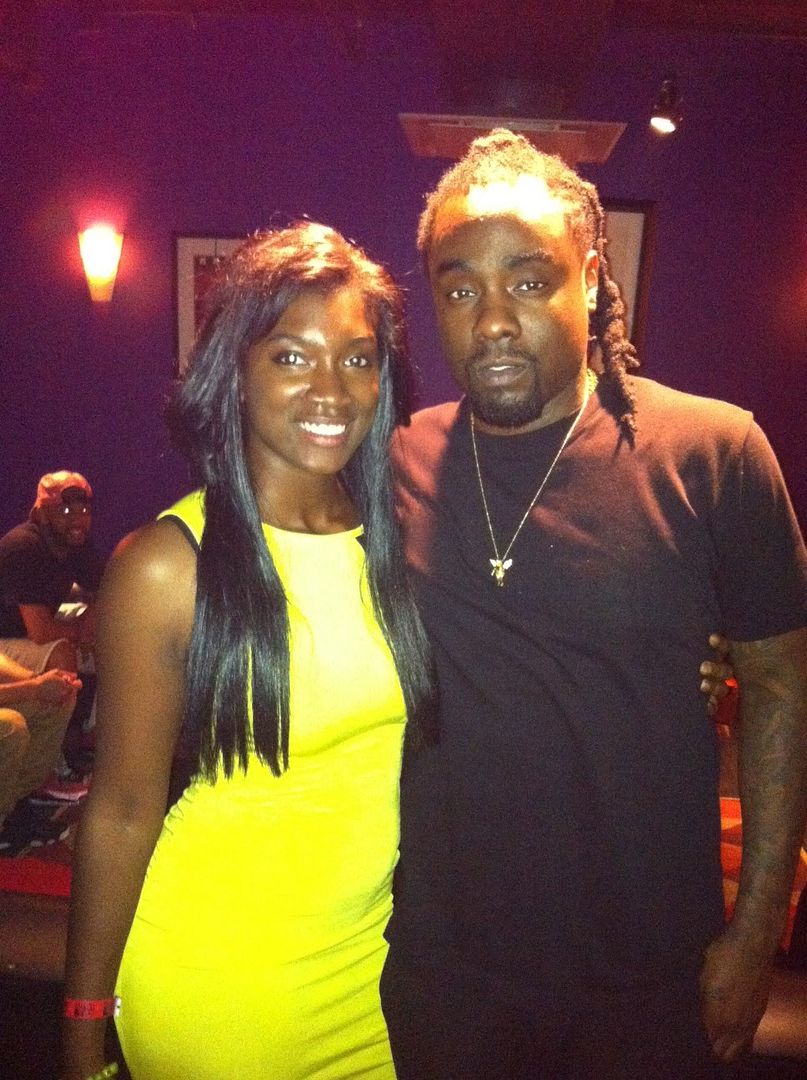 Rapper Wale is helping put a young woman through Hampton University via a $25,000 scholarship. Get the deets inside and see Keke Wyatt and Lil' Mo in concert at the Howard Theatre in Washington, DC and speaking on Trayvon Martin...
Lauren Pryor (shown atop with Wale at his "Gifted" release party in NYC) won a $25,000 "Gifted" scholarship from the rapper, which she'll use to continue her studies at Hampton University. According to the Gazette-Journal, the scholarship came at a good time as Lauren almost considered leaving the university because of rising costs.
"Winning this scholarship was truly a blessing. Almost not returning to Hampton University in the fall because of expenses, I was exceedingly fortunate to receive this scholarship. It was truly a test of faith."
And Lauren's win was a mixture of fate and good luck. During her interview, she described the process of calling into Norfolk hip-hop station 103 JAMZ and being the 25th caller:
"I was on my way to a friend's home in Hampton. The station said to call between 4 and 5 p.m. I called four or five times. The line was always busy. On about the 14th call I told myself to give it a rest. I was taking the phone from my face and had my thumb on the 'end' button when I heard a man say 'hello.' I didn't believe it. He told me there were millions of calls and he only picked up the phone 14 times nationwide."
Congrats to Lauren. It's great to see Wale paying forward the success of "Gifted."
And in Washington, DC.......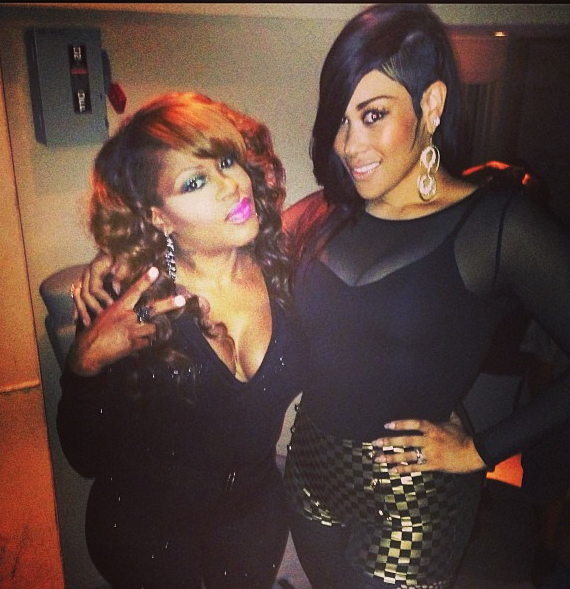 LA's R&B Divas Lil' Mo (of LA) and KeKe Wyatt (of ATL) brought the house down at Howard Theatre last night. And while many reality shows are full of chicks with no talent, Lil' Mo put them on blast saying "@keke_wyatt and iCan sing in real life yo!!!!"
Lil' Mo, who's in the running to become the breakout star of the LA cast, also posted a few bootylicious pics of her Derrick L Hughes-designed catsuit. "All mine!!! No shots. No pads. Just let the lord use ya!! :-)"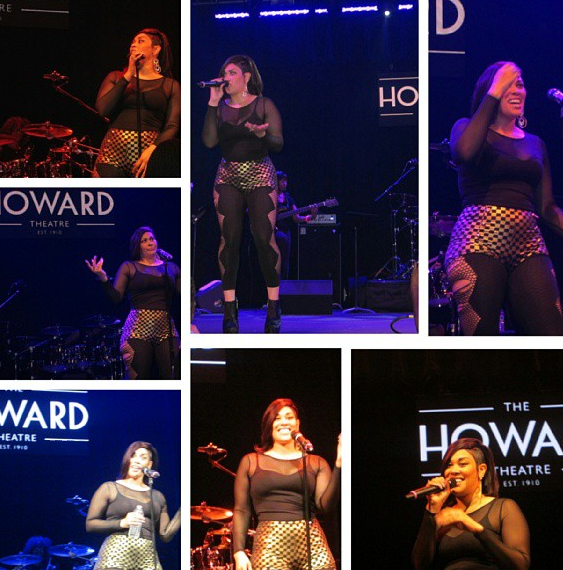 Meanwhile, KeKe showed off her "bubbly" personality and treated the fans to a myriad of funny faces on stage.
Watch "Put It On Me" and "Superwoman":
Watch Keke dedicate "His Eye Is On The Sparrow" to Trayvon Martin and give a tearful performance:
Photos via draecrenshaw IG/lil mo IG/keke wyatt IG/electricit IG/Gazette-Journal/HBCU Buzz
ESPY COUPLEDOM: Draya Shows Off Her New NFL Baller Boo + LeBron & Savannah Switch It Up For The Afterparty
Posted: 18 Jul 2013 12:53 PM PDT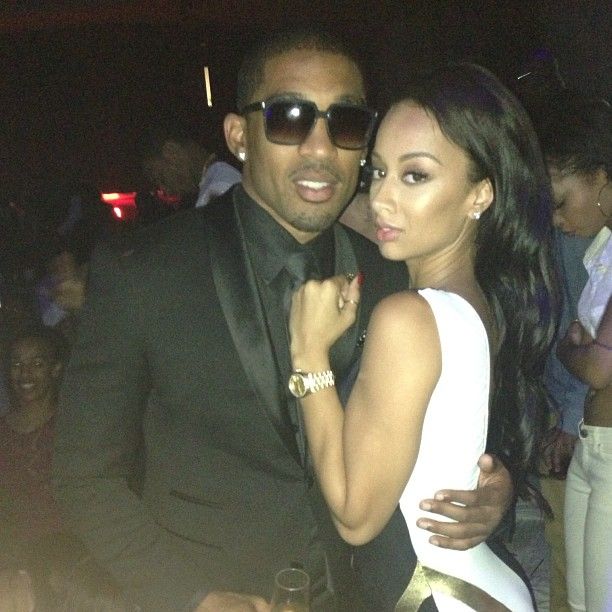 Draya's got a new man, and she made it known at last night's ESPY Awards. Check out how she and her NFL baller made their big debut, plus LeBron & Savannah looking hot at the afterparty....
Before they headed over to the ESPY afterparty (pictured above), "Basketball Wives: LA" star and booty model Draya showed off her new man before the awards show and on the red carpet of last night's 2013 ESPY Awards.
And she said about her new boo Orlando Scandrick, "I sang "I can't wait till I get you on the floor good looking" so many times yesterday. I'm annoying but you love it....Sand meet beach. Say hello. Be nice."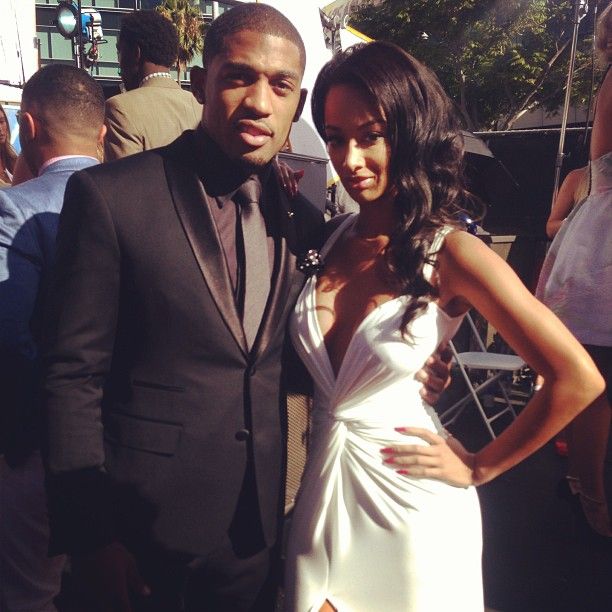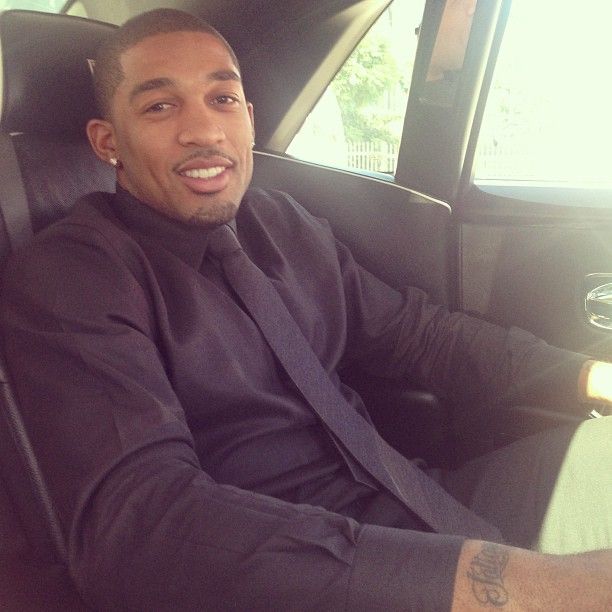 Orlando is a 26-year-old Cornerback for the Dallas Cowboys. And the Cali native is chillin' back home with Draya all summer before NFL training camp starts in a couple weeks. Well isn't that special. Looks like she's solidified herself a storyline just in case "BBW LA" ever sees the light of day again.
Also at the afterparty:
King & soon-to-be Queen James changed clothes and snapped a pic looking pretty damn hot. 'Vannah rocked a red deep plunging mini dress with a folded detail, and Bron Bron posted a pic of a backshot since he couldn't get enough of looking his damn self: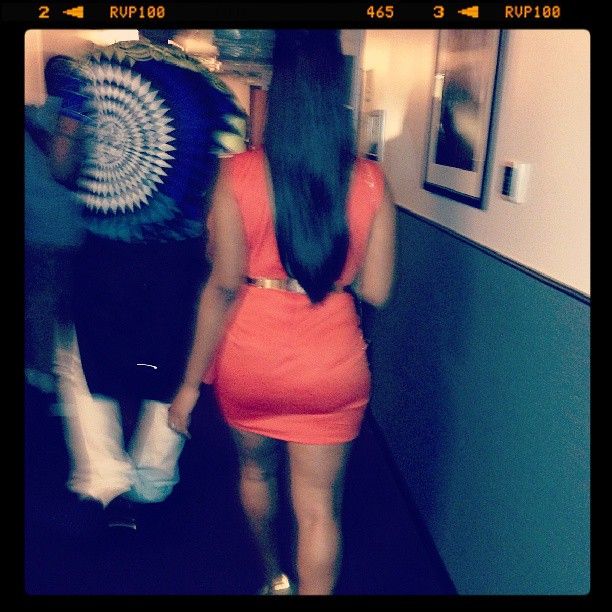 That wasn't the only gorge look of Savannah's last night. As she kicked it front row with Gabby & Dwyane Wade, the twosome still kept it fly in a red satin suit and a dramatic embroidered gown: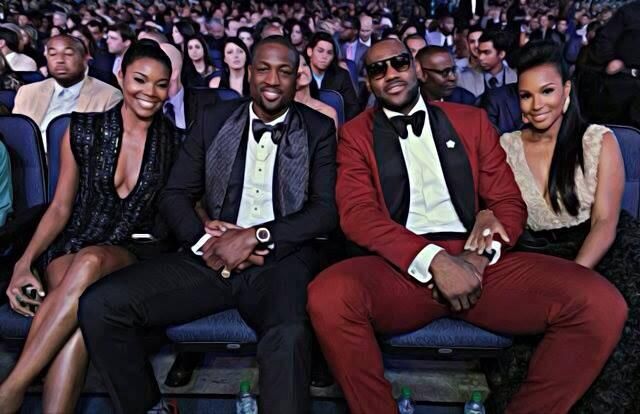 Nice.
BONUS: During last night's Award show, "SNL" star Jay Pharoh did his best Jay-Z impression of how he is as a sports agent. Hilar. Check it out below.
Photos: LeBron's IG/Draya's IG/Orlando's IG
Fantasia Returns To BROADWAY In "After MidNight" + Idris Elba's Mandela Biopic Teaser + Jamie Foxx Stars In First "Amazing Spiderman 2" Teaser
Posted: 18 Jul 2013 11:56 AM PDT
Fantasia is back on track and she's got a new gig on Broadway. Get the deets inside, plus sneak peeks at Idris Elba in the new Mandela bipic and Jamie Foxx as the villain in Amazing Spiderman 2...
Fanny is spending her days in the gym, being a mom to two kiddies, and promoting her Side Effects Of You music. And so far, it's keeping her life drama free. Now, she's got a new gig as the first guest star in the Broadway production of After Midnight.
After working it out in The Color Purple on Broadway back in '07, Fanny will be one of 25 singers and dancers to star in the jazzy musical production. Broadway.com describes it in full:
Conceived by Jack Viertel, After Midnight is an evocative new musical that tackles the sexy, smoky glamour of the Jazz Age, set in the heyday of Duke Ellington's years at Harlem's Cotton Club. The ever-changing list of stars is reflective of the Cotton Club's weekly rotation of guests during its "Celebrity Nights," which included the likes of Lena Horne, Judy Garland, George Gershwin, Billie Holiday and Ella Fitzgerald.
Sounds right up her alley. She will perform from the beginning of previews on October 18 through February 9, 2014, and will be the major headliner for the official opening on November 3. Congrats Fanny!
As the world celebrates Nelson Mandela's 95th birthday today, a brand new teaser for the new film about Mandela's life just hit the net. Check out the first peek at Idris Elba playing the iconic South African leader below:
The Long Walk To Freedom biopic hits theaters in 2014. The fab Naomie Harris will play Winnie Mandela.
And finally, the first teaser for Amazing Spiderman 2 is out. Jamie Foxx, who plays villain Electro, can be seen in his new buff & scary role. This first sneak peek is being shown at Comic-Con:
Dude looks scary as hell...
Photo: Fantasia's IG
SPEAKING OUT: Trayvon Martin's Parents REVEAL Their "Shock" And "Disgust" OVER The Zimmerman VERDICT
Posted: 18 Jul 2013 09:37 AM PDT
In one of their first interviews since the George Zimmerman verdict was announced, the parents of Trayvon Martin appeared on "GMA" this morning and revealed their "shock" and "disgust". Watch the interview inside....
In one of their first public appearances since the George Zimmerman "Not Guilty" verdict was handed down this past weekend, the parents of Trayvon Martin, Sybrina Fulton and Tracy Martin, appeared on "GMA" in a heartbreaking interview where they discussed their feelings and thoughts since the trial. Here are the highlights:
Sybrina on the verdict:

I really didn't believe that he was not guilty. My first thought was shock, disgust.

Sybrina on Trayvon's response to being followed by George Zimmerman:

I think people are forgetting that Trayvon was a teenager, so he probably thought as a teenager. I really do believe he was afraid because he did call George Zimmerman creepy. So he was afraid and if you are 17 years old and you are afraid, you may not know what to do.

Tracy on the verdict:

As parents, understanding how they reached the verdict, I'll never grasp that concept. Just as loving parents and God-fearing people, we just continue to pray that whatever was in their heart was what they intended to do. But we didn't feel it was fair and, of course, it was devastating.

Tracy on his son Trayvon:

I wish they really knew Trayvon for who he was and knew that he was a kid. They didn't know him as a human being, a very decent human being, a fun-loving kid. He loved kids. I just wish they had an opportunity to really know who Trayvon was and to put that in context with what their decision was.

Tracy on the apology George Zimmerman's parents offered:

There's no winner in this situation. Obviously, we are devastated more. I just think that all the circumstances surrounding books being written and the mischaracterization of us as parents, I just really don't feel that it's real sincere. But we continue to pray that we'll find peace and strength to be forgiving parents.

Tracy on going forward:

I think moving forward we need to educate ourselves as a community on the gun laws, on the laws, on the statutes. We need to come together more as a whole, not individual people, not individual races, religions. We need to come together as God's people.

We need to start learning each other, understanding each other. You can't just judge a book by its cover. Something is wrong in so many ways to say that someone is suspicious just because you don't know them.

Sybrina on moving forward:

It's not just about the Trayvon Martin case, Now it's about your kids. It's about other kids. What do we tell our sons?
Watch the interview below:
The two also appeared on "The View" this morning.
Photo via ABC News
You have read this article with the title The Young, Black, and Fabulous. You can bookmark this page URL http://thisgirlreprobate.blogspot.com/2013/07/the-young-black-and-fabulous_19.html. Thanks!