---
YBF Celebs Hit The 365 Black Awards During The 2013 Essence Festival
Posted: 07 Jul 2013 08:08 AM PDT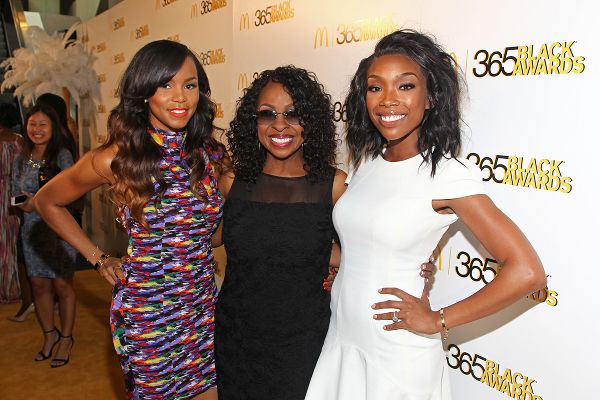 A few fab folks of the YBF world made their way to the McDonald's 365 Black Awards at the New Orleans Convention Center Saturday morning. TheYBF.com was on the scene and we've got the pics and what went down inside....
Gorgeous gals LeToya Luckett & Brandy snapped a pic with honoree of the event, Gladys Knight, as they hit the red carpet. And you'll get to see everybody on your TVs soon as BET will be airing the awards this year on Sunday, August 25, at 10 p.m. CST.
Taraji P. Henson was there fresh off wrapping Think Like A Man 2 in Vegas. The fab chick rocked a green ribbed dress with Jimmy Choo "Lance" neon yellow patent-leather sandals.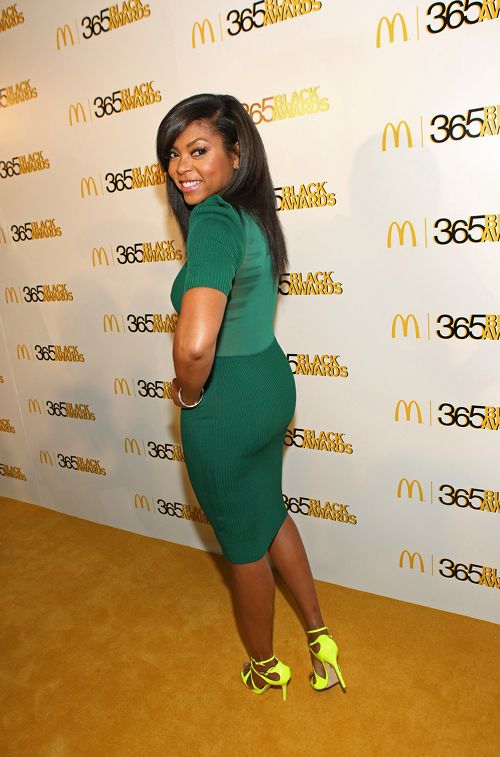 These shoes are HOT.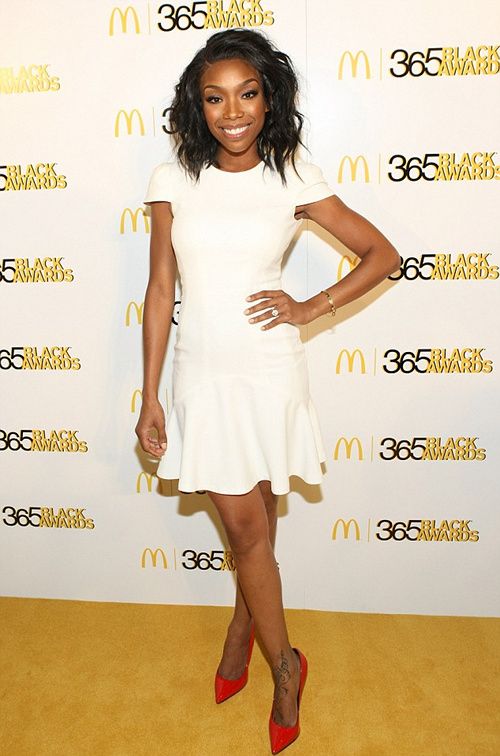 Brandy kept it flirty in a simple white dress and red pumps.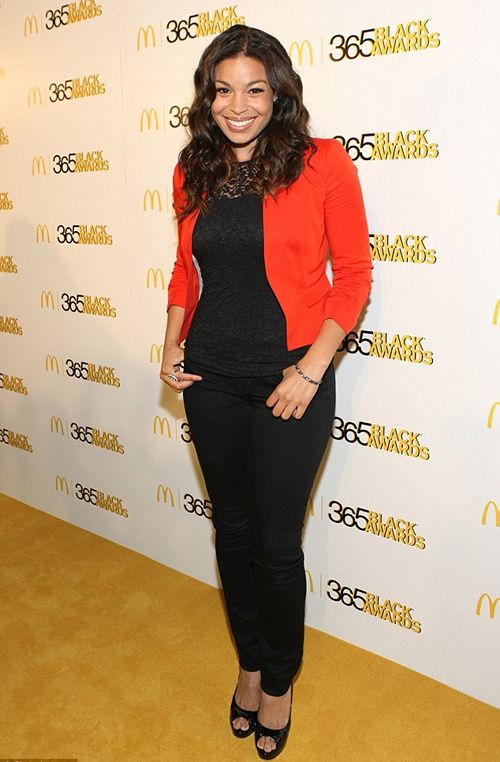 Jordin Sparks was there to open the show with a marching band....true New Orleans style.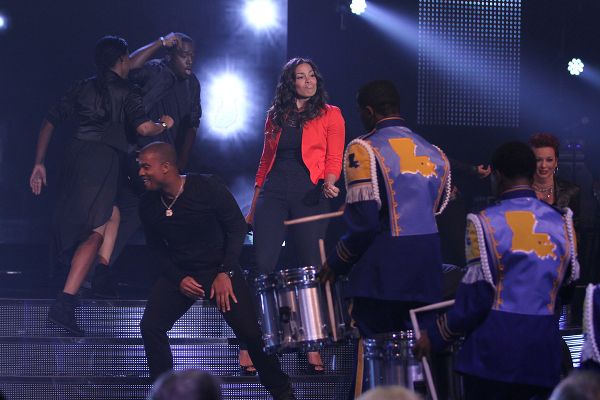 Nice!
Tatyana Ali & "Being Mary Jane" actor Omari Hardwick hit the carpet looking fab.
The fab Kym Whitley played red carpet host and interviewed celebs upon arrival.
Well, Derek J.'s suit is tailored and well fitting. Not tighty whiteys here....anymore.
And Kym also caught up with husband & wife actor duo Dondre Whitfield & Salli Richardson-Whitfield. How sexy are they still...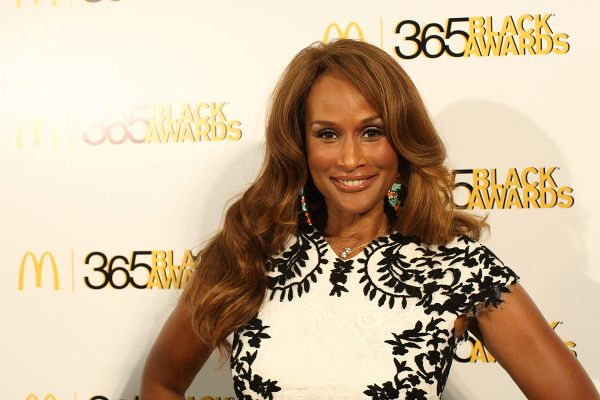 The still gorgeous Beverly Johnson was there to receive an award presented to her by Tatyana Ali.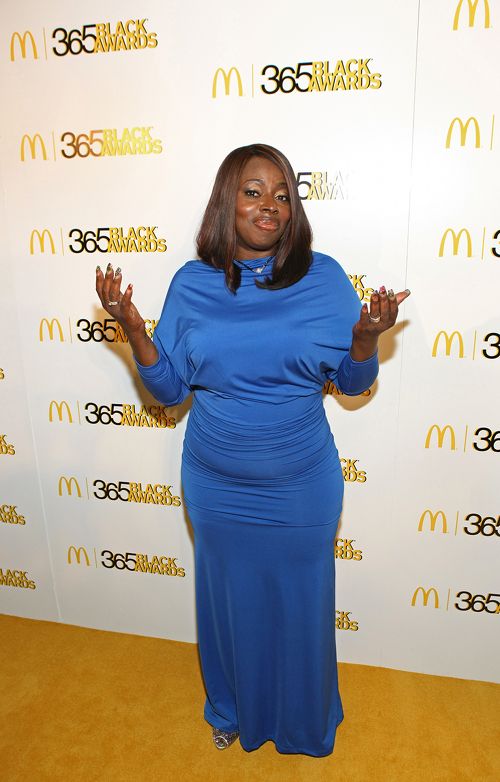 "R&B Divas" star Angie Stone showed up in a flattering blue ruched dress.
Estelle and her side ombre pony kept it colorful in this printed maxi dress as she performed at the Awards.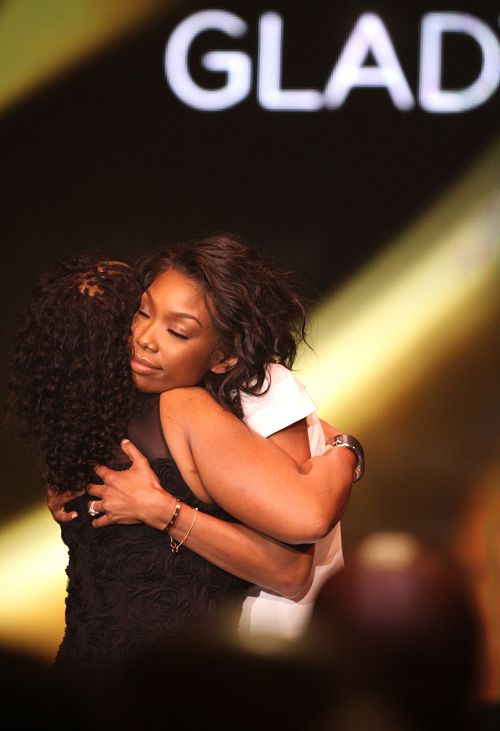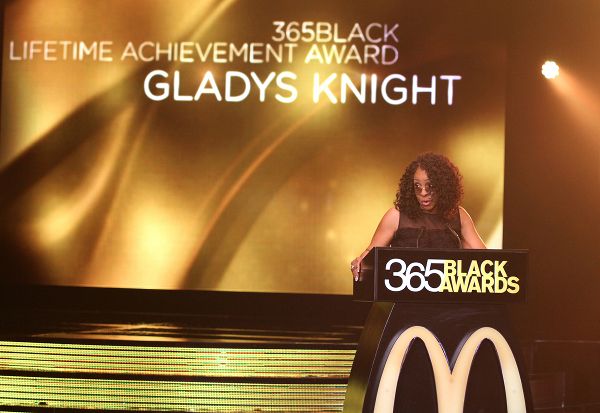 Brandy presented Gladys Knight with an award for her outstanding individuals who are committed to making positive contributions that strengthen the African-American community.
She told the crowd: "It is an honor to be recognized alongside these remarkable individuals. By lending a hand to others, we can all help create environments of strength and compassion that enrich our neighborhoods, regardless of who we are or where we live."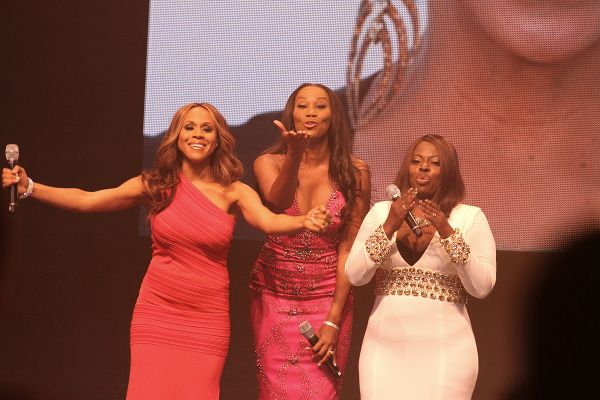 And for Gladys' tribute, Deborah Cox, Yolanda Adams and Angie Stone tore it down....like only they could.
Other honorees of the 365 Black Awards: Education leader Dr. Steve Perry; executive vice president of the Chicago White Sox Kenny Williams; McDonald's owner/operator Roland Parrish; teen entrepreneur Leanna Archer; and youth environmentalist Charles Orgbon.
Follow us on Twitter @TheYBF to get all up to the minute LIVE updates straight from Essence Fest!
Photos: Soul Brother for Burrell/McDonalds, Getty, TheYBF.com
JUST MARRIED: NFL Star RGIII Weds Rebecca Liddicoat In Denver (PICS)
Posted: 07 Jul 2013 07:10 AM PDT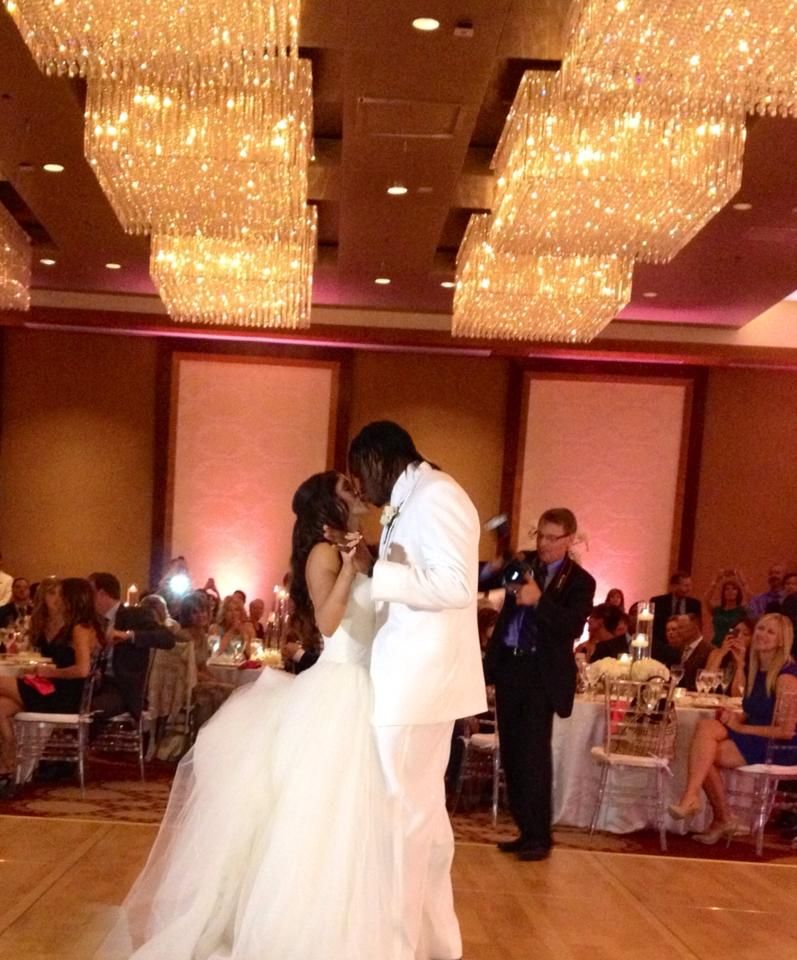 Washington Redskins QB Robert Griffin III added another major accomplishment to his already long list of big things happening to him. The 23-year-old 2011 Heisman Trophy winner married his fiancee of 3 years, Rebecca Liddicoat, in her hometown of Denver yesterday.
And we've got the pics of RGiIII & Becky on their wedding night inside...
Awww the couple's first dance. It would have been even nicer had the groom and his struggle braids parted ways for this momentous occasion, but we digress...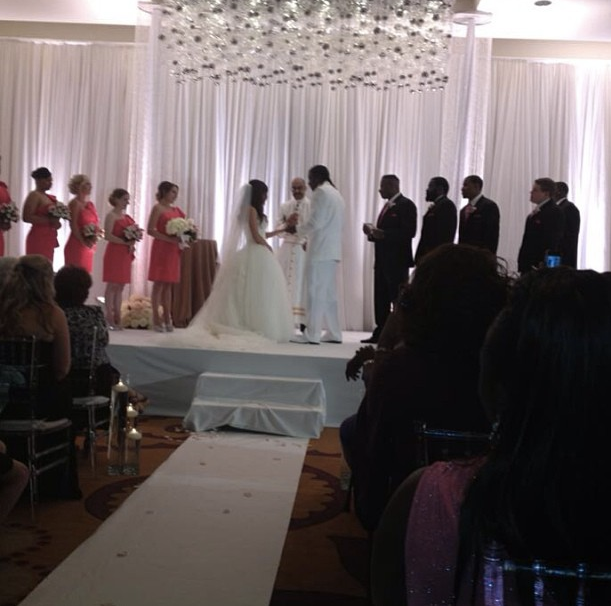 NFL baller Robert & Becky are college (Baylor) sweethearts who got engaged back in October 2011. And now that they've bought a new house together in Virginia, it's only right they say those vows and make it official.
Back in Rebecca's hometown of Denver, the two exchanged vows in front of family, friends, teammates and coaches. Robert's Redskins coach, Mike Stranahan, was there to share the occasion with his injured star player, who everyone hopes to see back on the field in full health come this fall.
The couple even had their rehearsal dinner at the coach's restaurant in Denver (he coached the Broncos from '95-'08), Stranahan's.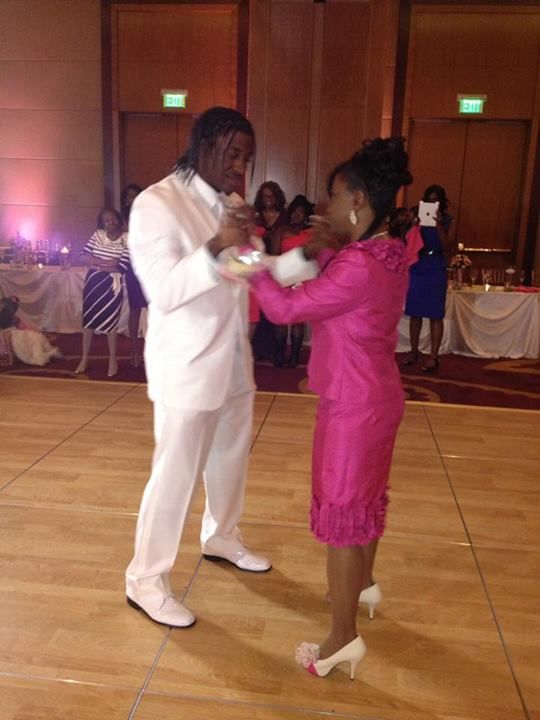 RG danced with his mom, Jackie, at the wedding.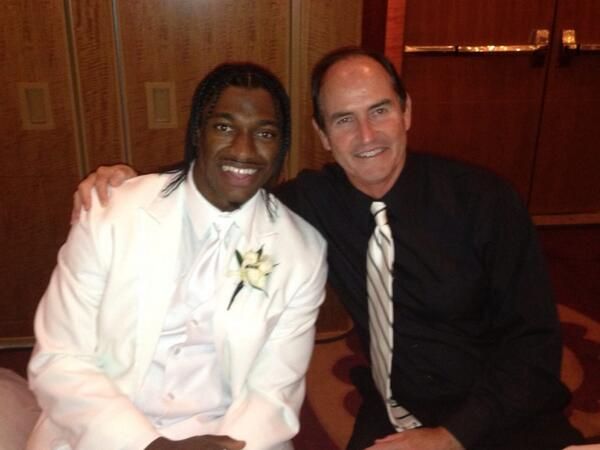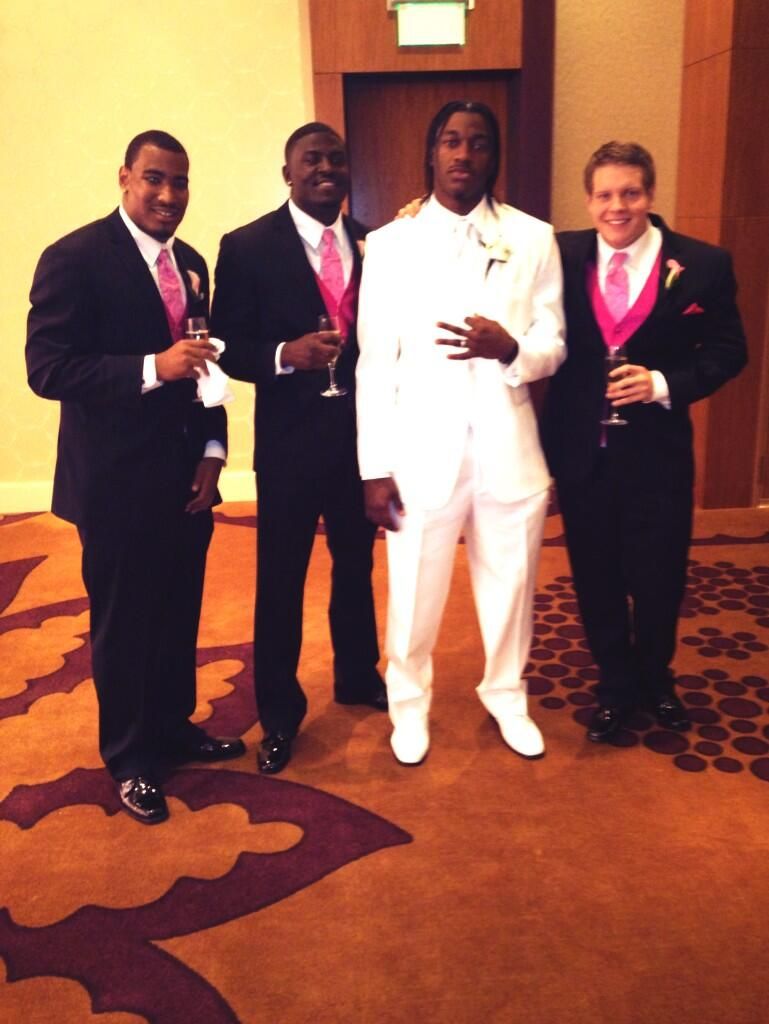 And posed with his Baylor coach and his groomsmen.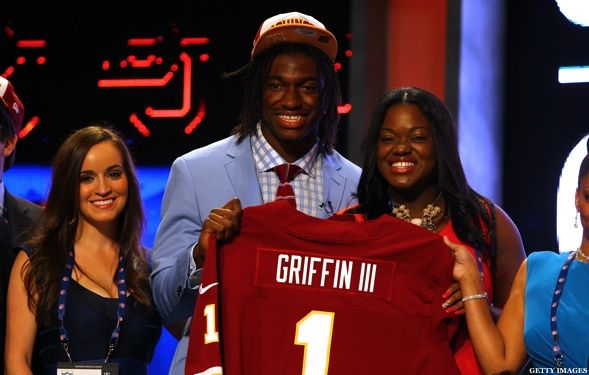 Congrats to Robert & Becky Griffin!
Photos: Coach Art Briles' Twitter/Wiliam Mallow's Twitter/Rock Newman's Twitter/Dyrol Joyner's IG/Getty
CHECK IT: Willow Smith's "Summer Fling" Video W/ Melodic Chaotic
Posted: 07 Jul 2013 06:30 AM PDT
Willow Smith just gave her fans more music to vibe to throughout the summer. She made a new song called "SummerFling" with a new duo of herself and producer/DJ MVSIC Fabrega, called Melodic Chaotic.
Check out Willow letting the boys know this summer lovin' aint nothing serious....
In a song & video that gives us a "Diamonds" meets "We Found Love" vibe, 12-year-old Willow Smith...yep, 12...is talking about summer flings.
The summer tinged video, directed by Willow herself & Mike Vargas, is all about the Smith heiress using her summer days and nights to play around with her friends....and to have some fun with the boys.
She puts on her British accent to ask a guy for his number, since he's only staying around for summer, but soon lets him know not to fall in love because "this" is only for a few months. Plus, she's got some pool party & bonfire fun to have with her brother Jaden and friends.
The context seems a bit grown for a 12-year-old, but we've learned over the years age aint nothing but a number to that youngin'. With all that said, we're actually feelin' the song. Check out the video below.
EXCLUSIVE: Catching Up With Brandy After Her FIRST Essence Festival Performance EVER
Posted: 06 Jul 2013 01:55 PM PDT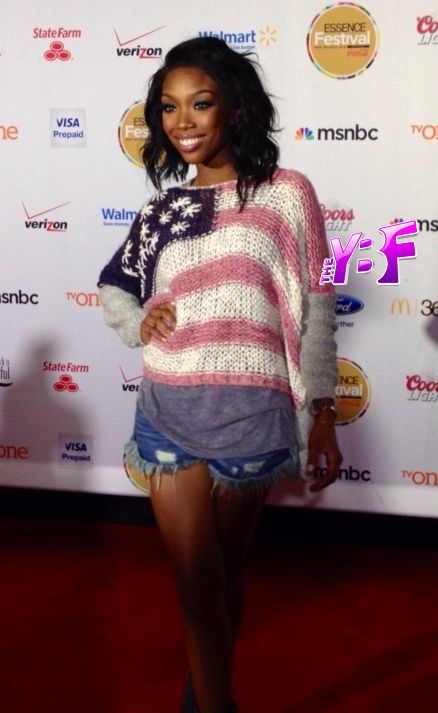 TheYBF.com is all over the steamy (literally...it's hot as hell) scene down at the New Orleans 2013 Essence Festival. And last night, we caught up with Brandy after her first ever appearance on the Essence stage at the Superdome.
Check out our exclusive chit chat inside...
Fresh off the Superdome stage Friday night, Brandy took a minute to dish on what exactly it felt like to tear down the stage in front of over 40,000 people. And for a first timer, she did pretty damn well.
The super excited "Wildest Dreams" singer was still over the moon after her 45-minute 20+ song set. She told YBF correspondent Kalia:
"I'm just blessed. I've never been at the Essence Festival, so to be here for the first time, to perform, to share this moment with my family and friends….it's freaking amazing. God is good….why don't I just say it…YBF…it's GREAT!"
And as for who she was looking forward to spending the rest of the night watching, the now engaged Temptation actress put on a girlish grin about a certain sexy crooner who also performed last night:
"I saw Maxwell in the back…I got me some tickets…I want to see everybody."
We know that's right B!
Check out video of our chat with the fabulous Brandy below:
Photo: TheYBF.com, Video: Kalia Silva
ROUND UP: Celebs Flock To New Orleans For Essence Festival 2013
Posted: 06 Jul 2013 11:50 AM PDT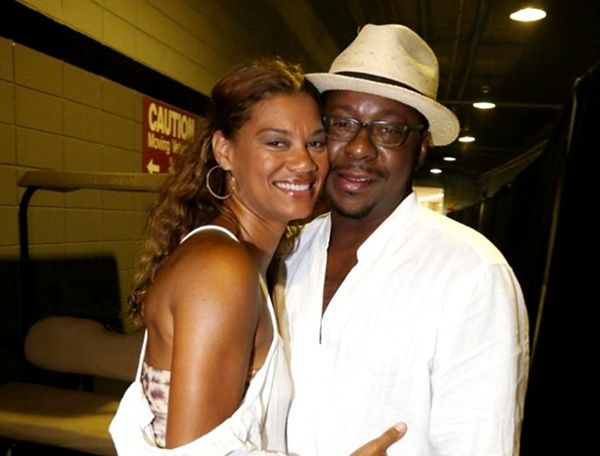 Celebs have made their way down to New Orleans for the food, music and fun at the 2013 Essence Festival. We've got who took in the first night of shows and fun last night inside....
Last night at the Superdome, celebs were partying it up while major performers Maxwell, Jill Scott, Brandy and more performed on the main stage: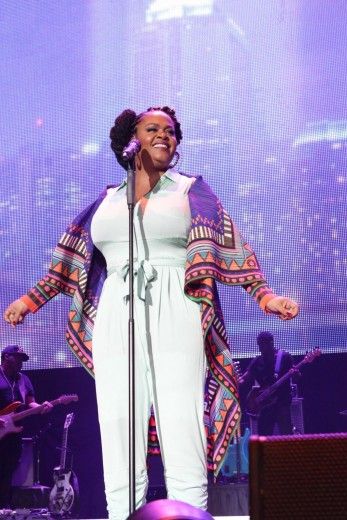 Just one day after slaying the stage at her hometown Philly's 4th of July Jam, Jilly rocked out at Essence Fest Friday night.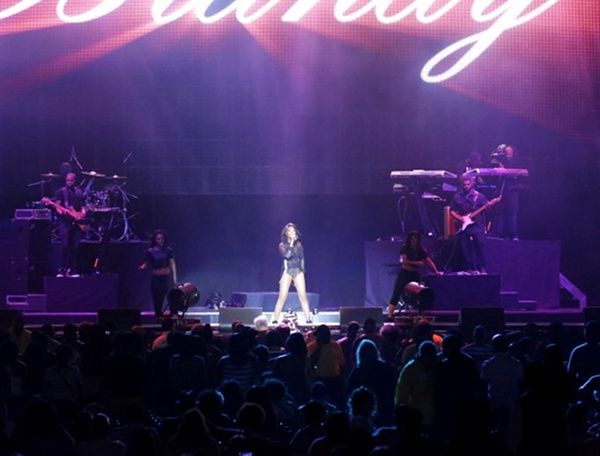 Brandy hit the stage.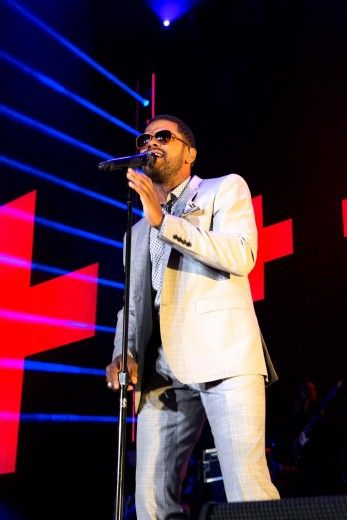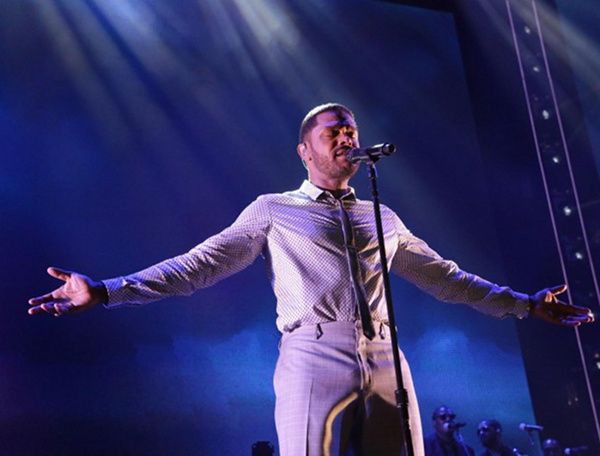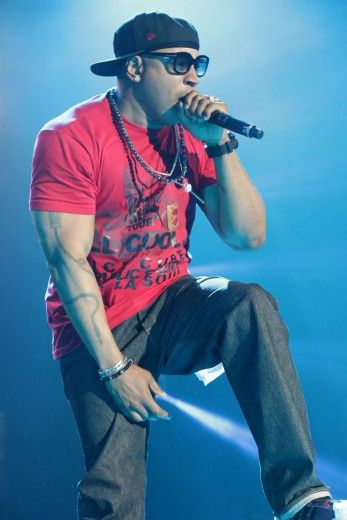 And Maxwell and LL cool J also shut down the stage.
The sexy Laz Alonso was spotted taking in the performances.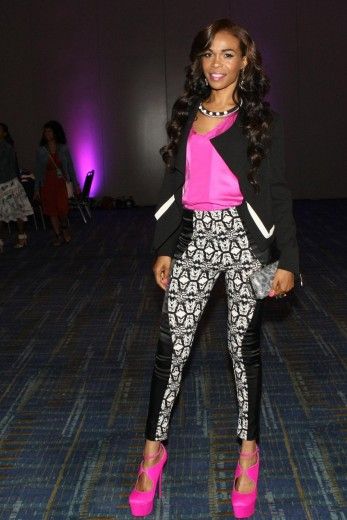 Michelle Williams looked hot in her black & white printed pants and matching blazer and pink platform heels. A bit hot out for this fall look, but cute nonetheless. And we're sure she'll stick around till Sunday night to watch her sis Beyonce rock the stage.
"Hollywood Exes" star Nicole Murphy was sitting pretty in red.
And so was the fab Kenya Moore.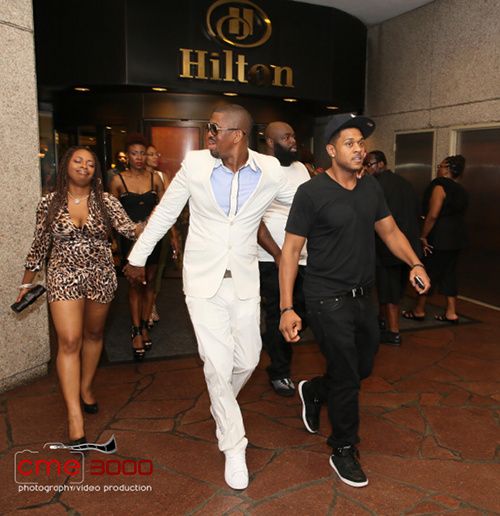 Pooch Hall was spotted leaving his hotel. His friend is NOT please with whoever is walking behind them.
Darrin Henson was there with Robinne Lee.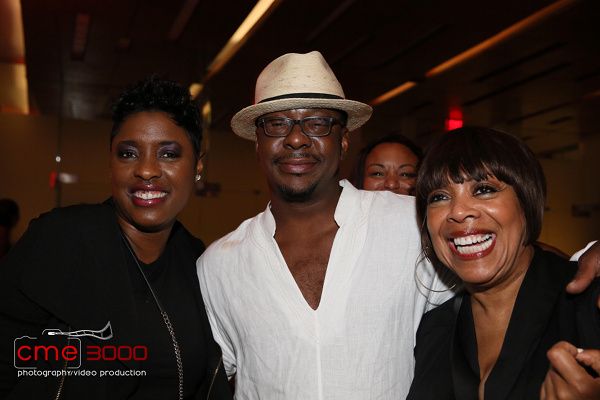 Bobby Brown, who was there with his wife Alicia (at the very top), posed it up with Steve Harvey's co-hosts Shirley Strawberry and Carla.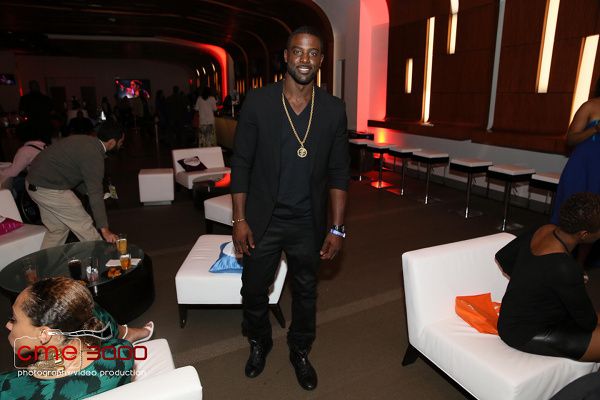 And hottie Lance Gross was spotted in VIP while chillin all night at the shows.
Photo Credit: Michael Rowe/Essence.com/Brandy's IG/Chris Mitchell of cme3000
T.I. & A Bikini Rocking Tiny Take The Kids On A Puerto Rican VACAY
Posted: 06 Jul 2013 09:30 AM PDT
T.I. & Tiny took their kids to Puerto Rico for the 4th of July holiday. And they posted all their fun times from fishing and chilln' on the water. Check out the family fun, plus Tiny flaunting her bikini bod, inside...
It was all about the fishing and water fun for the Harris fam this Holiday weekend. Tiny put on her animal print bikini to hit the water with the kiddies. Deyjah, who just had a 12th birthday party, Domani, King, Major & Messiah (Zonnique had a show to prep for) all looked adorbs while playing around with the 'rents:
And T.I.'s sexy self was in full on daddy mode.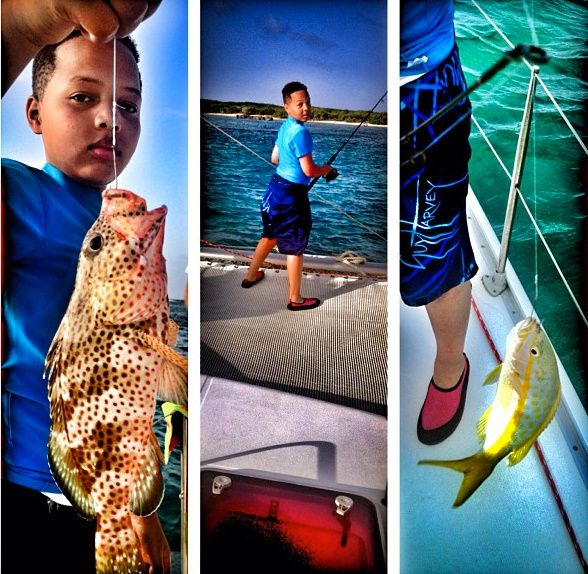 Nice catch!
Scene stealer Major steals everybody's heart doesn't he?
Hope he wasn't really driving this boat while downing these beers. But it looks like fun times were had by all.
The fam (at least Tiny does) leaves today to get back to L.A. and to hit Zonnique's show with the OMG Girlz.
Photos: T.I's IG/Tiny's IG
You have read this article with the title The Young, Black, and Fabulous. You can bookmark this page URL http://thisgirlreprobate.blogspot.com/2013/07/the-young-black-and-fabulous_7.html. Thanks!