---
CONGRATS! "TLAM" Producer Will Packer PROPOSES On The Essence Fest Stage!
Posted: 06 Jul 2013 08:10 AM PDT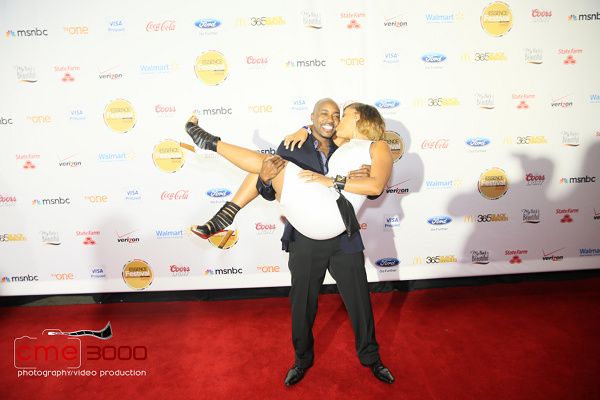 Congrats are in order for Think Like A Man & Think Like A Man Too producer Will Packer! And not just because his TLAM movie won big at the BET Awards. But he popped the question to his long time girlfriend in front of over 40,000 people at the Essence Music Festival Friday night!
Deets and pics inside...
Engaged! Will Packer proposed to his girlfriend Heather in New Orleans yesterday on the Essence Music Festival stage....in front of over 40K people!
YBF's correspondent is on the Essence Fest scene all weekend (stay tuned for exclusives!) and confirmed Mr. Packer just made his second big move of the week after wrapping the sequel to TLAM 2 out in Vegas.
The couple of four years took pics on the carpet in the Superdome to show off the ring: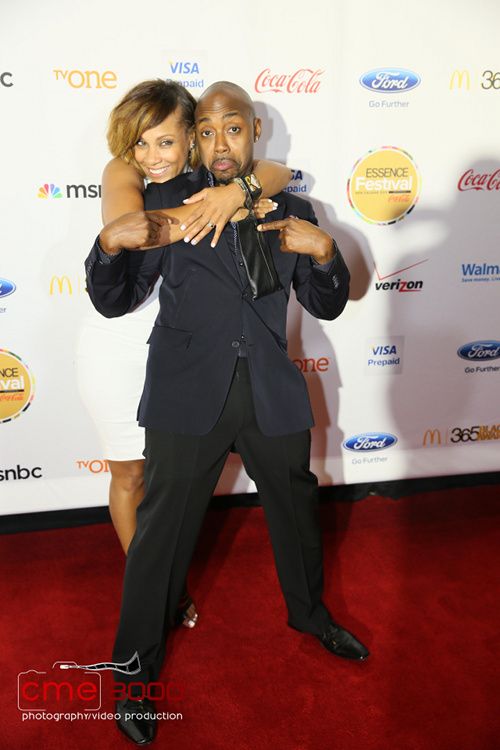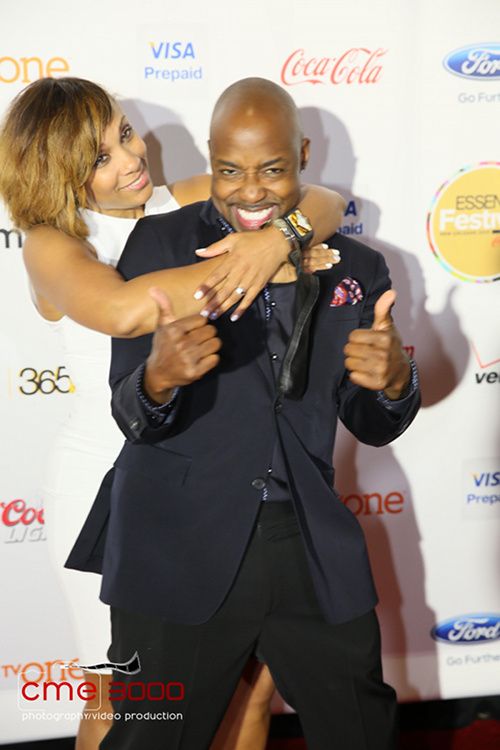 Sweet. Congrats!
BONUS: Check out a little video of the proposal HERE.
The Randomness:
1. Toni Braxton's bankruptcy case is finally settled. STORY
Photos: CME 3000
DOUBLE THE FAB: Tia & Tamera Mowry Celebrate Their 35th Birthday!
Posted: 06 Jul 2013 07:35 AM PDT
It seems like only last week they were on our Disney channel screens singing that "Sister Sister" theme song. But now, Tia & Tamera Mowry are extra grown, married, mommies and have solo careers that are still pretty hot. So these two best friends and sisters have MUCH to celebrate on their 35th birthday...
Tia Mowry Hardrict & Tamera Mowry Housley are celebrating in their own ways today.
Tia is at a spa in the Santa Fe mountains with her hubby Cory and 2-year-old son Cree while Tamera is ringing in her big day with her hubby Adam and friends: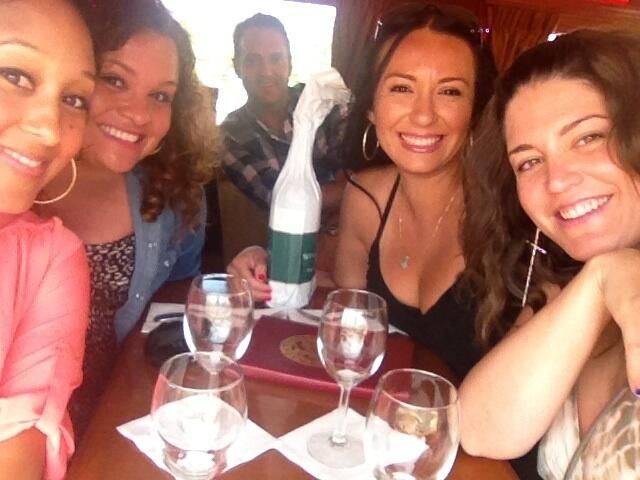 Both of the fab sisters have big jobs ahead of them--Tia's the new star of Nick's 'Instant Mom" show and Tamera is the new co-host of the brand new daytime talk show (on Fox) "The Real". And both sisters have teamed up to release different baby products through their joint company.
Fab things happening for both and much to celebrate this birthday year.
Happy 35th Birthday Tia & Tamera!
Beyonce Posts Pics From Her SEXY 4th of July + Her Dad Mathew Knowles GETS MARRIED!
Posted: 06 Jul 2013 06:52 AM PDT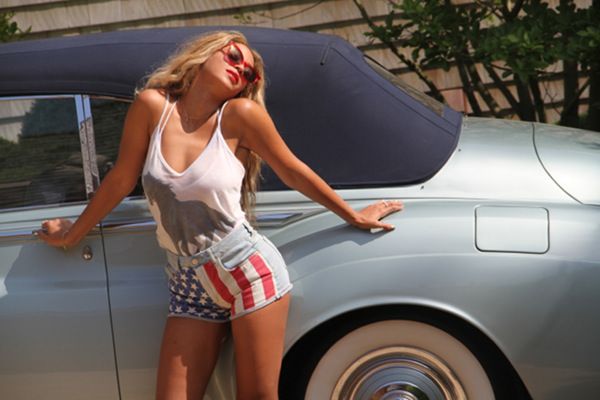 Beyonce Knowles can easily sex up anything...and the 4th of July is one of those things. Check out her hot pics from the Holiday with the fam, sneak peeks of Blue, and the news of her getting a new step mommy!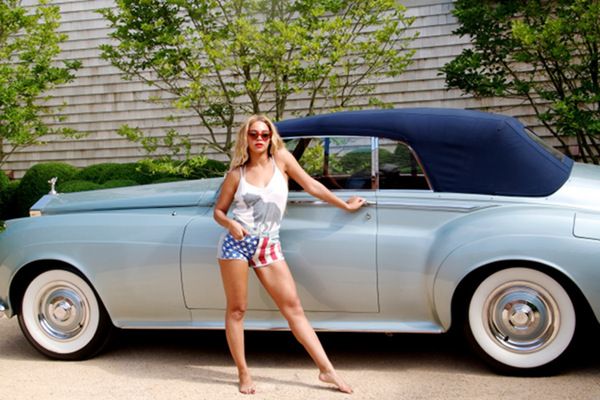 Hello hotness. Beyonce & her hot bod posed it up with an old school pale blue Rolls Royce during the Holiday in what looks like the Hamptons. She and her hubby Jay-Z and baby girl Blue hopped a heli to head out to the one of the most luxe parts of NY: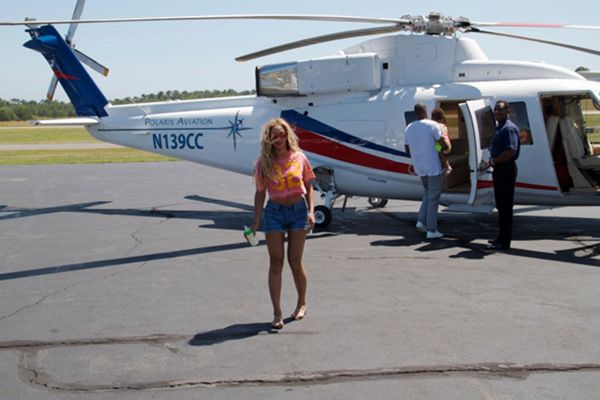 Both she and Jay rode around with the top down doing a little bit of relaxation after Jay's big Magna Carta Holy Grail roll out and in between Bey's Mrs. Carter Show tour.
She also posted a few pics from the album release the other night at Liberty Warehouse:
Hey cousin Angie!
Hot.
And another cute pic from Bey & Blue's day at the park in NYC last week.
And Bey & her sis Solange have something else to celebrate...or maybe not since we doubt they even acknowledge this next step their dad took with his woman.
Mathew Knowles' rep confirmed he married a real estate agent/former model last week in Houston, Texas. Nope, this isn't the mother of his out-of-wedlock baby. This is a new woman we knew nothing about. But according to USA Today, they were engaged for a year and a half.
61-year-old Papa Knowles' new wife is 48-year-old Gena Charmaine Avery. Mat & Tina Knowles were divorced back in 2009, and since papa is still a Rolling Stone...he didn't take too long to wife someone else up. And here's the pretty lady and the new Mrs. Knowles:
Congrats.
The Randomness:
1. Dwight Howard has officially said Bye Bye to the Lakers and has signed on with the Houston Rockets. STORY
Photos: ThatGrapeJuice.net/Beyonce's Tumblr
TURN UP! Happy 33rd Birthday Kevin Hart!
Posted: 06 Jul 2013 05:54 AM PDT
It's time to get DOUBLE turnt up! Funnyman Kevin Hart celebrates his 33rd birthday today. And his brand new movie is making some good numbers at the box office today as well. Cleebrate with Kevin inside...
Kevin Hart's anticpated film "Let Me Explain" hit movie theaters a few days ago and he takes his fans on a journey around the world, spreading joy, laughter and his own brand of "chocolate drop" sexiness.
And in a year which brought the highs of BET's record-breaking "RHOH" debut to the lows of his DUI arrest, Kevin has allowed fans to "ride" with him on his waves of success (and failure) as he makes moves through Hollywood.
Check out the birthday "Chocolate Drop" inside the gallery........
COUPLEDOM? Jaden Smith & Kylie Jenner TOGETHER In Malibu + Bobbi Kristina FLASHES Engagement RING, GUSHES Over "Fiance" Nick Gordon (AGAIN)
Posted: 05 Jul 2013 02:42 PM PDT
As rumors swirl about their "relationship", Jaden Smith and Kylie Jenner were both hanging out in Malibu together for Independence Day. Find out what they were up to inside and see Bobbi Kristina flashing her engagment ring with fiance Nick Gordon.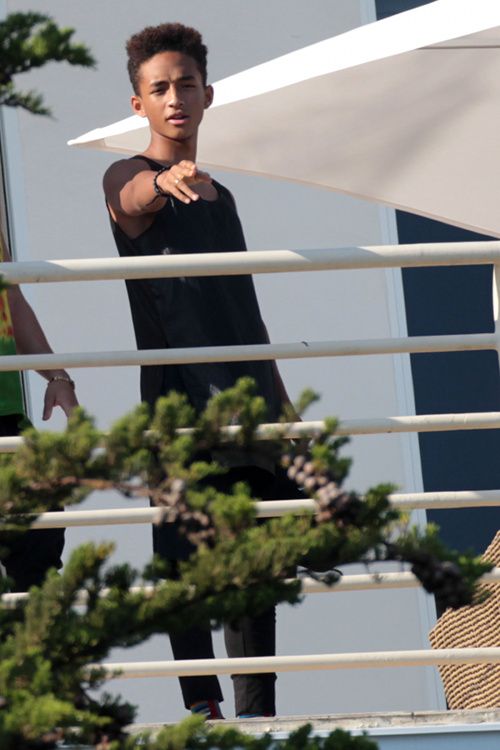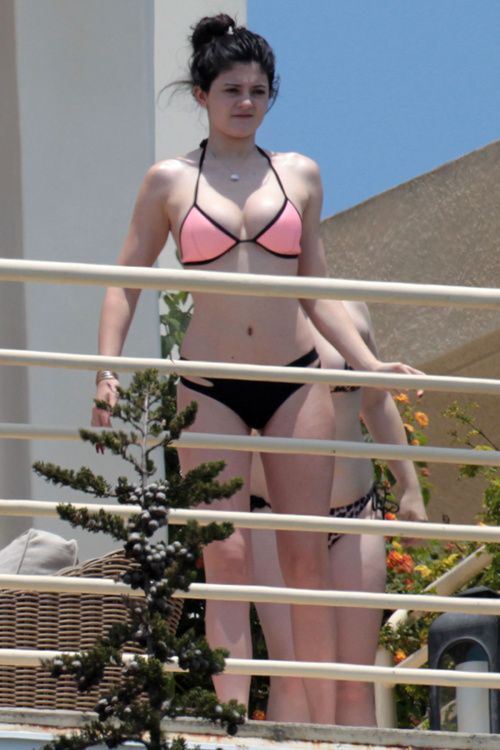 Though Jaden Smith's summer started off with the chilly box office reception of After Earth, his lovelife "appears" to be warm and fuzzy. After being spotted holding hands with "friend" Kylie Jenner, the two were pictured in Malibu for Independance Day.
Though they were not snapped together, Jaden and Kylie were spotted on the same balcony (at different times) during a day at the beach. Kylie and her friends were later spotted paddleboarding.
In other couples news......
Bobbi Kristina and Nick Gordon are going strong as Bobbi posted several shots of the couple as she flashed her engagement ring. "My gorgeous fiancé @nickdgordon & I on the boardwalk...Yes.. I'm MADLY in love with this phenomenal man :truly happier then ever:) xO)(: xO"
So much for saying they called it off.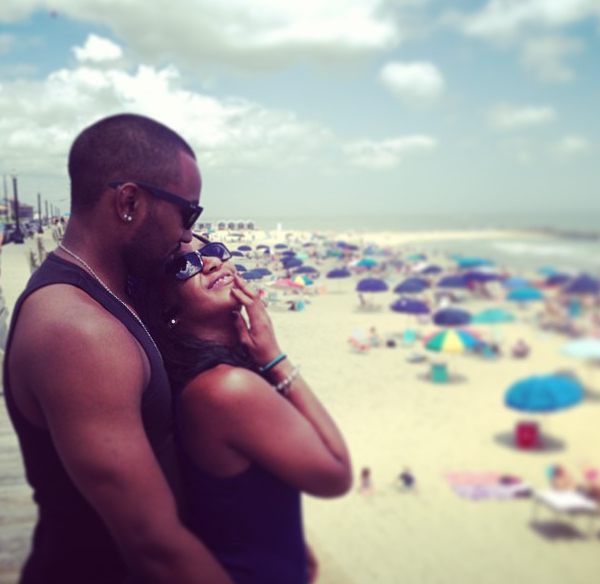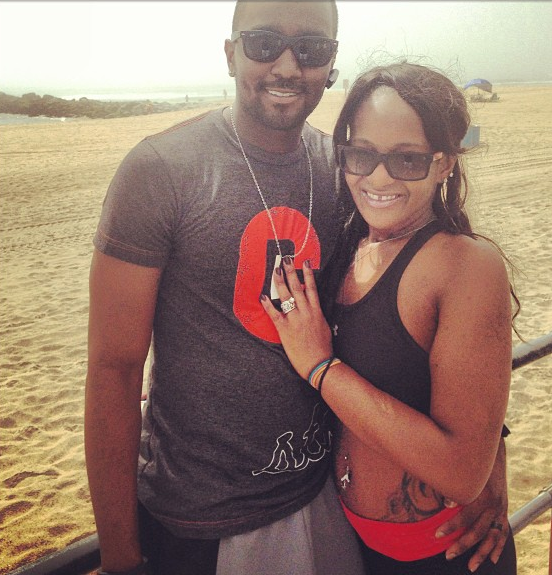 And Bobbi credits her fiance with her toned body and abs. "S/O2MY #PersonalTrainer & #Fiancé @nickdgordon !:) #PoolSideLovin #OhTheseSummerDays :)(: " werkin on mah fitness, he's mah witness " :)(: iLoveMyHubbbs&OurTrueLove(: xO"
And for people still "hating" on the couple following their eviction and reality show, Bobbi Kris posted, " If loving you is wrong , I don't want to be right .." (: "Real love.. #IMDONE searchin fo dat REAAAALLOVE.." :)"
Oh. Congrats...
Photos MAP / Splash News / Bobbi Kristina IG
Nicki Minaj Celebrates MYX FUSIONS MOSCATO On All White 4th Of July Boat Ride
Posted: 05 Jul 2013 12:41 PM PDT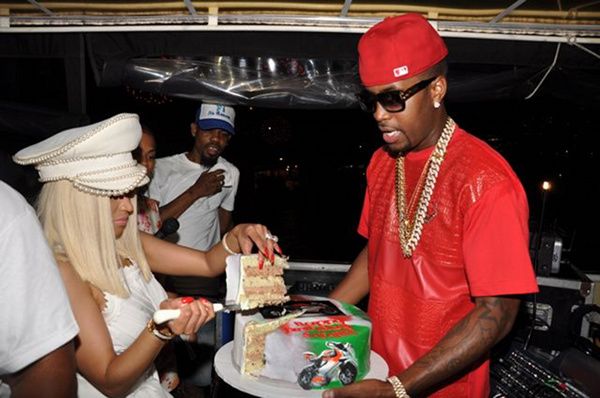 Nicki Minaj celebrated Independence Day with an all-white boat party along the Hudson in NYC for her newest business venture, Myx Fusions Moscato. Check out her and her celeb friends eating cake, dancing it up and watching the fireworks aboard the boat....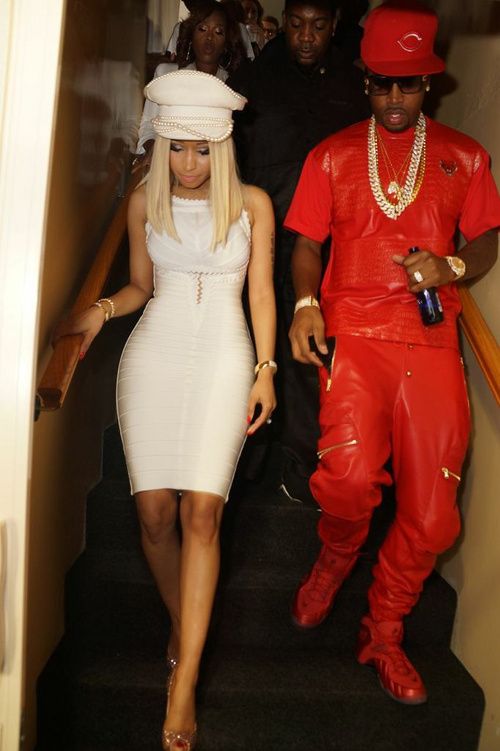 Yesterday, the Herve Leger wearing pop star Nicki Minaj along with Monami Entertainment's Mona Scott-Young and Myx Fusions Moscato hosted an exclusive "Myx & Mingle" 4th of July Cruise aboard the Aqua Azul yacht.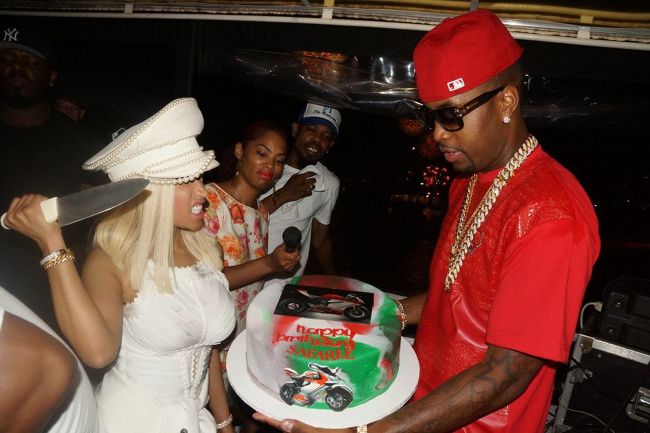 The "Starships" rapper had over 300 guests dressed in white - including Busta Rhymes, Yandy Smith, Tahiry Jose, Rich Dollaz, Keke Wyatt and Jennifer Williams – celebrating it up. They cruised down the Hudson River sipping Myx Fusions in peach, coconut and original Moscato flavors. And as fireworks went off, Nicki playfully presented her "partner" SB with a birthday cake. Well isn't that sweet....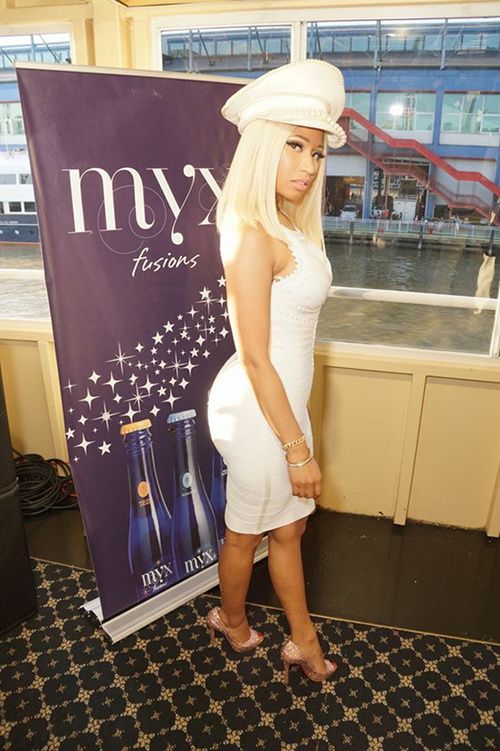 "LAHH" star and Mona's protegee Yandy Smith was there to party it up. Is it just us or is something different on her...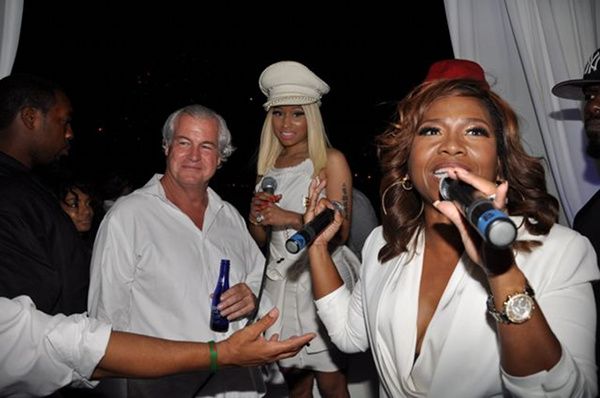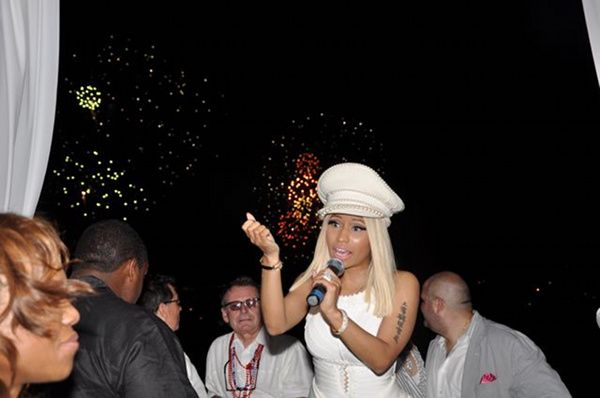 Nicki chatted up her guests as the fireworks went off.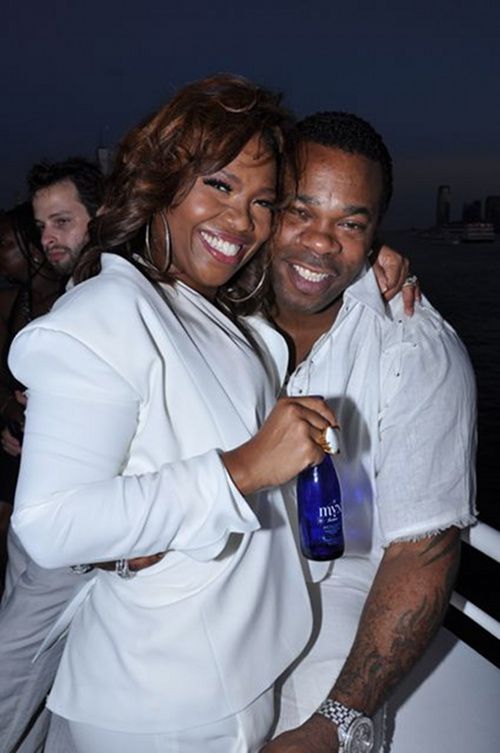 Busta Rhymes was there snapping pics with Mona.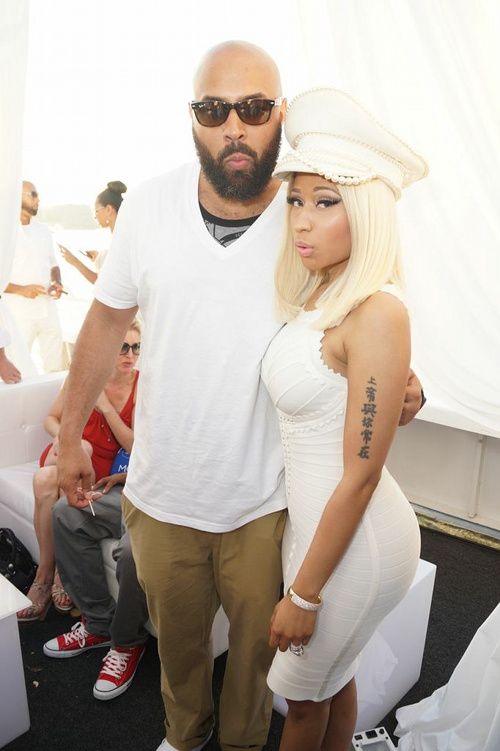 Since Nicki kissed and made up with Hot 97, she posed it up with radio program director Ebro Darden.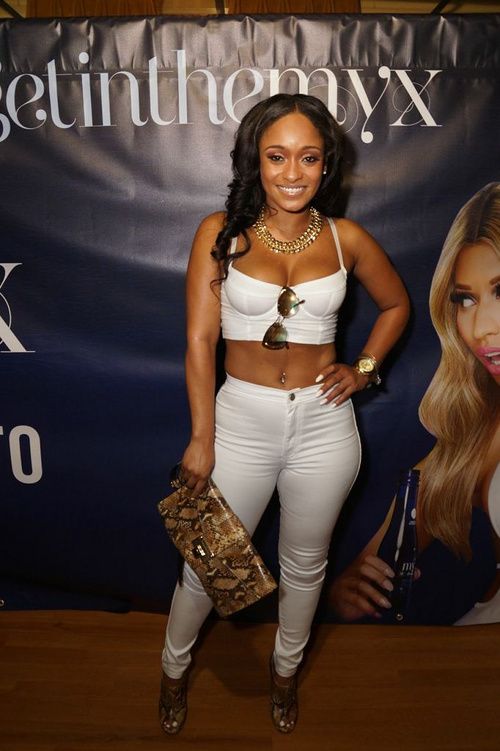 "LAHH" star Tahiry was there flaunting her bod.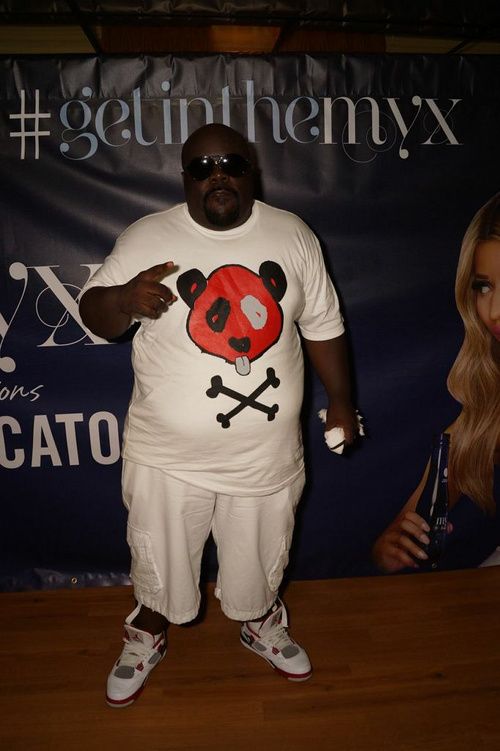 "Life + Times" webhost Shaheem Reid made his way to the event.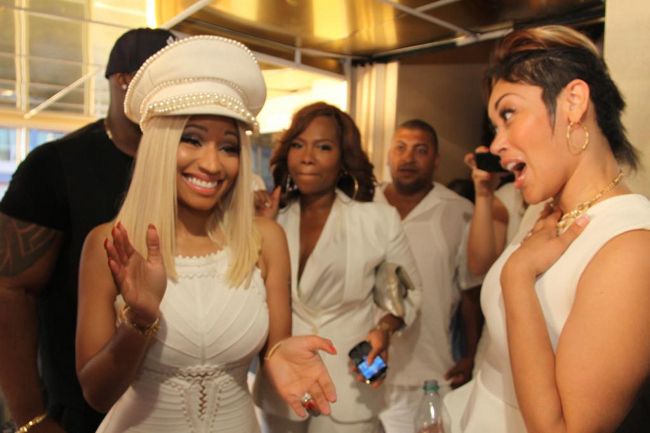 "R&B Divas" star KeKe Wyatt hit up the boat party.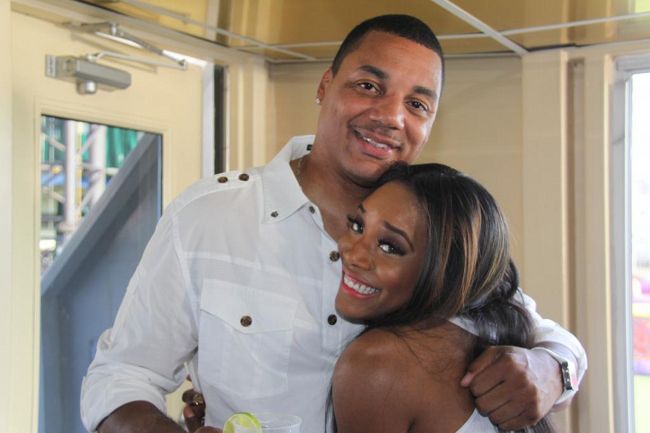 And so did Yandy's "LAHH" co-star Rich Dollaz.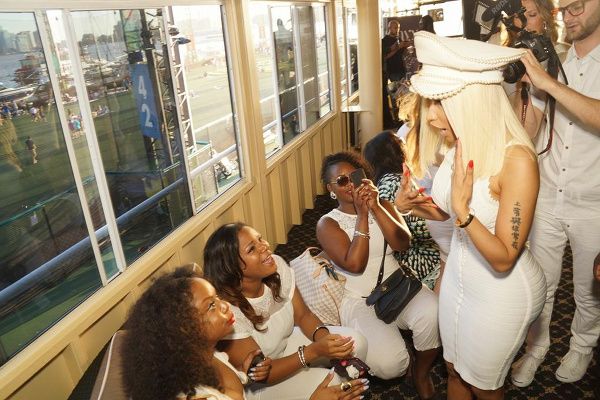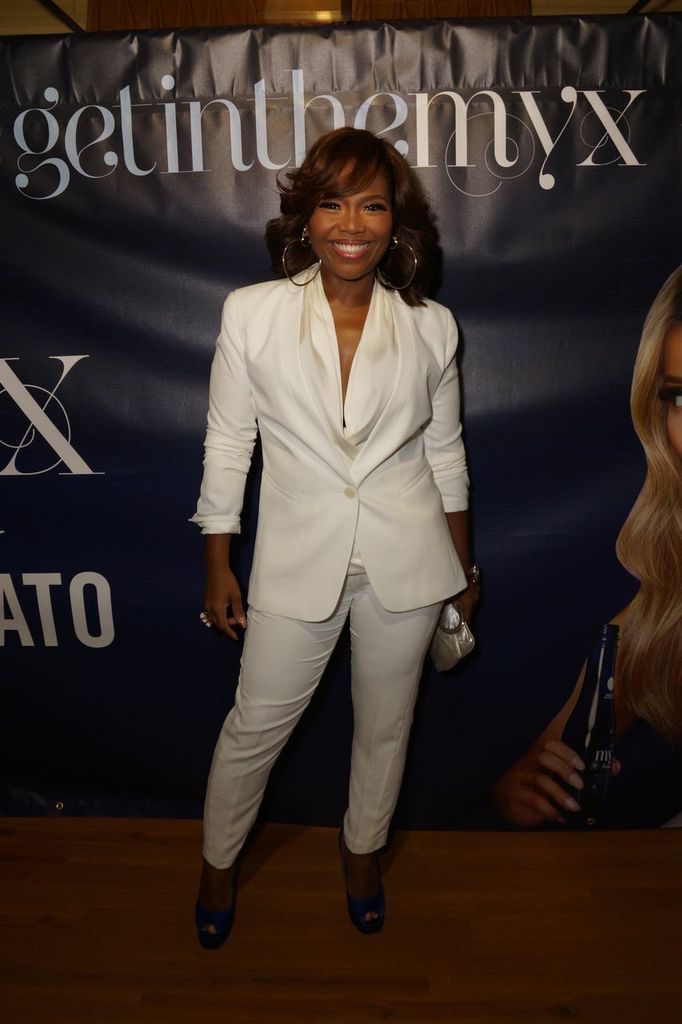 Mona, who also owns the Myx company, popped up in her white pants suit.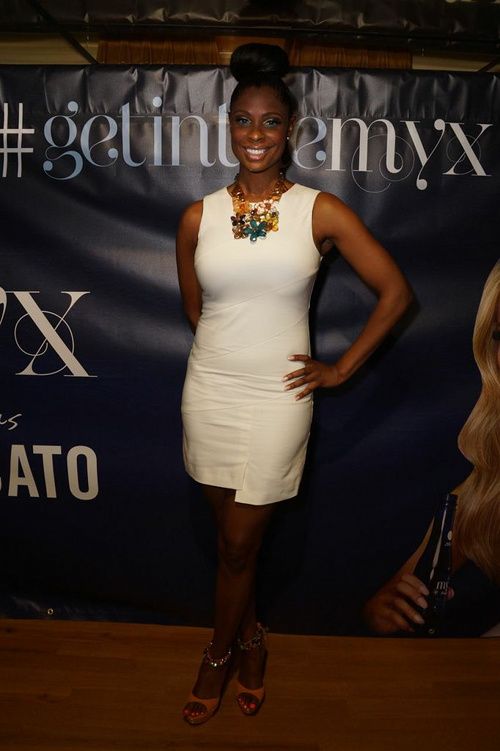 And Jennifer Williams kept it cute in a white cotton cocktail dress and her usual bun.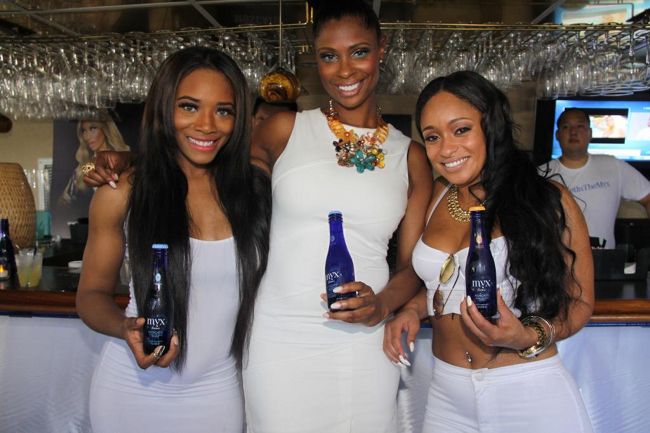 By the way, Nicki just launched her own Instagram to shut down all the fakes. Expect oiled up T&A to come....
Photos: Stephen Knight, Danny Vasquez
Christina Milian, Jas Prince, Amber Rose & EJ Johnson Party At Paris Hilton's 4th Of July Beach Bash + Diddy Takes The Kids To The Caribbean
Posted: 05 Jul 2013 11:03 AM PDT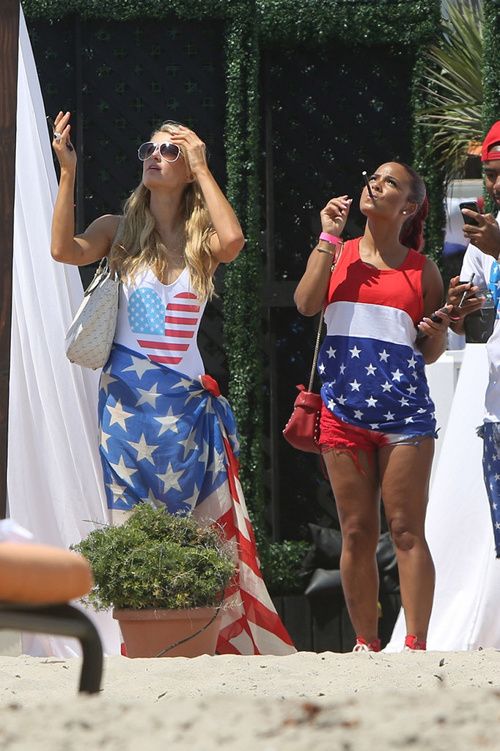 YBF folks rolled to Paris' Hilton's Independence Day bash on the beach in Cali yesterday. And Paris' Young Money cohort Christina Milian was front and center of course along with Amber Rose and EJ Johnson.
Pics inside....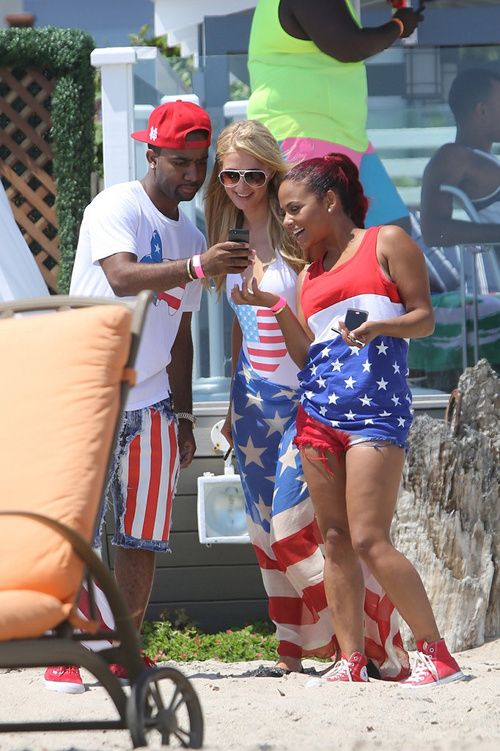 While everyone smoked on her Platinum E Hookah electronic cigarettes, Christina Milian made the 4th of July a fun day on the beach at Paris' party. And she and her boo Jas Prince snapped selfies the whole time...as expected: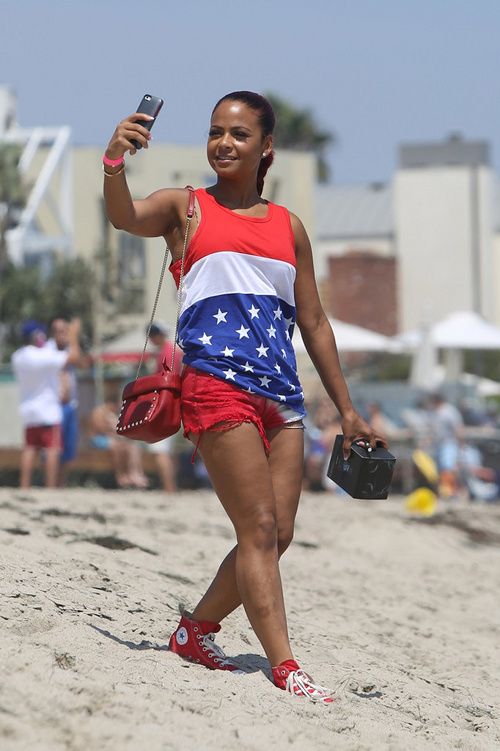 Clearly everyone was in a festive mood.
Also at the party was new mom and soon to be wife Amber Rose posing it up with a friend she came with: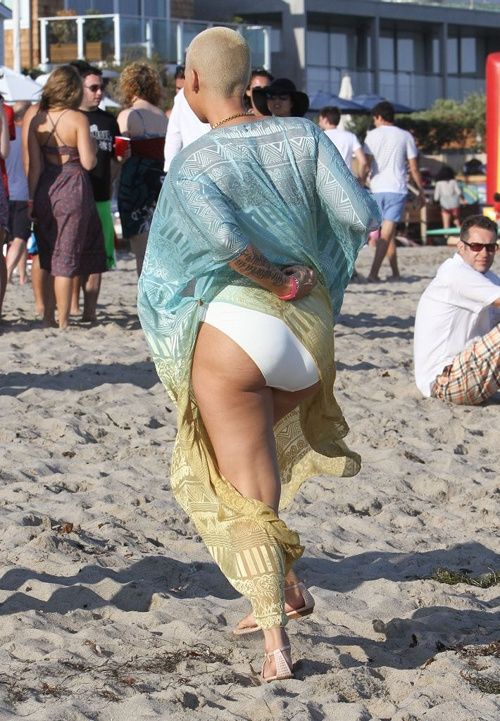 And she rocked a colorful cover up that flashed lots of skin every time the wind blew.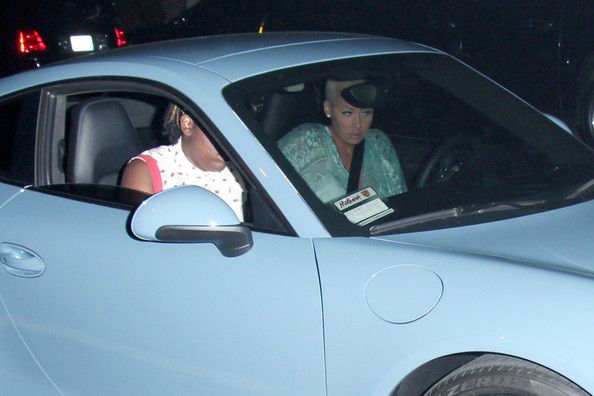 They were spotted leaving in Wiz's baby blue Porsche later.
And EJ Johnson made his way tot he beach bash in his black skirt and floppy hat:
Work honey.
And over in the Bahamas, Diddy spent the Holiday week with all his kids: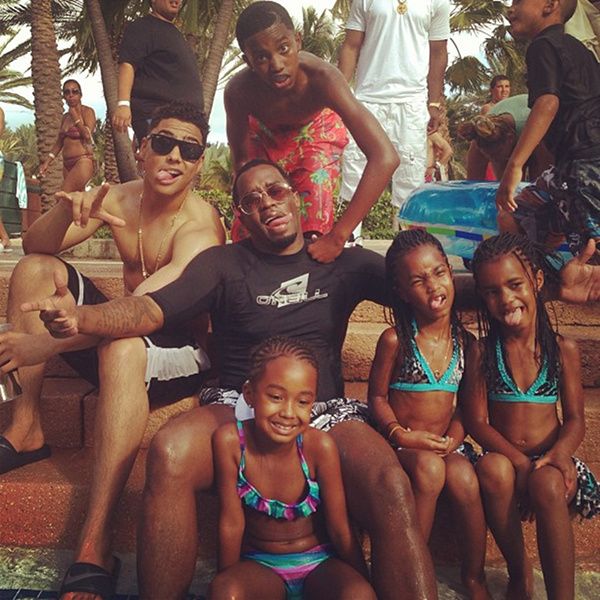 Chance, D'Lila, Jessie, Christian, Justin & Quincy all piled onto the Diddy jet-o-fun and hit the Caribbean.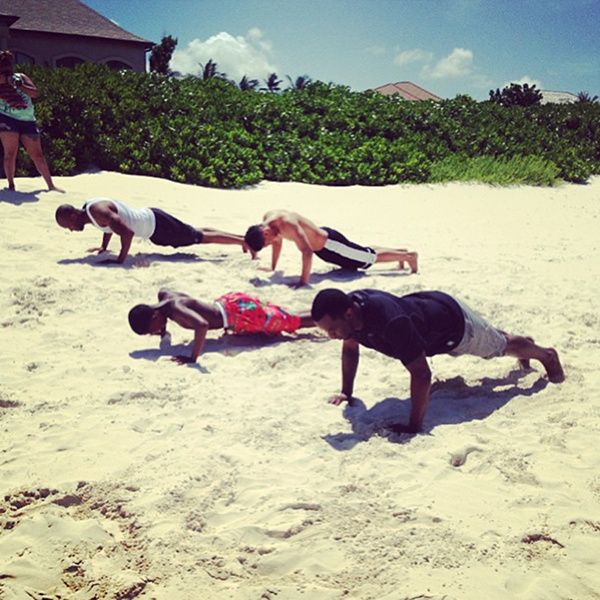 A few beach workouts went down and Diddy catered to his three little girls: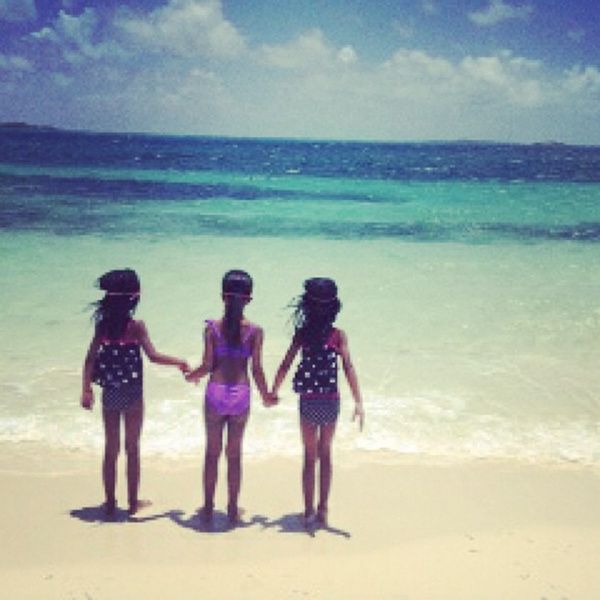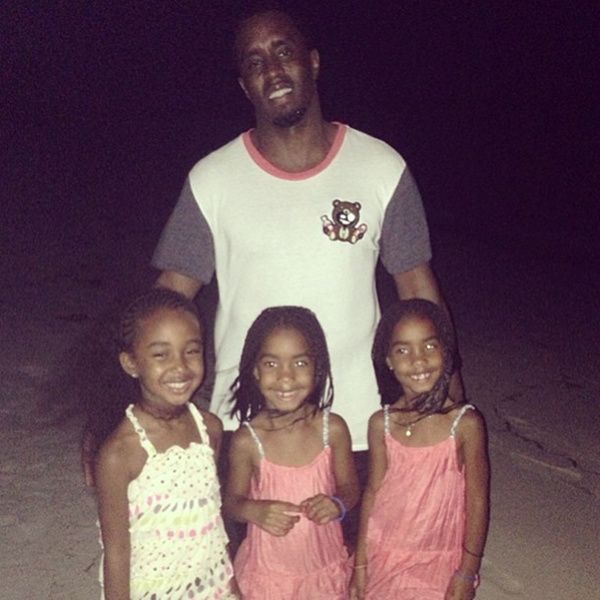 Sweet! Check out this cute video of Christian riding around with his three sisters on a golf cart.
Photos: Diddy's IG, Christina Combs' IG/PCN
UP UP AND AWAY: Rihanna GETS HIGH...Up, Hits The Rollercoasters And Other Amusement Park Fun
Posted: 05 Jul 2013 09:23 AM PDT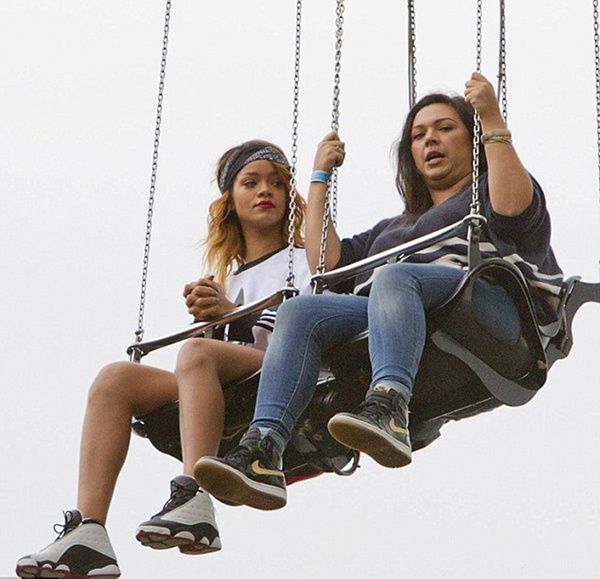 During a much need break from her rigorous "Diamonds" trek through Europe, Rihanna got high in the friendly skies (via a few rollercoasters) with her BFFs Melissa Forde, Jenn Rosales and others. See their fun day candids inside...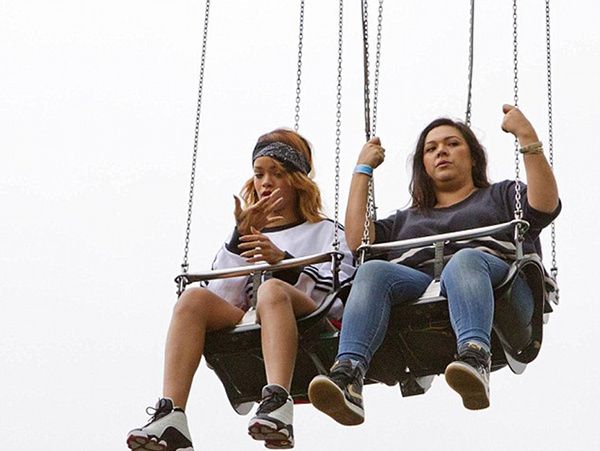 Rihanna and members of her entourage took a break from their "Diamonds" tour for a fun day at Tivoli Gardens amusement park in Copenhagen, Denmark recently.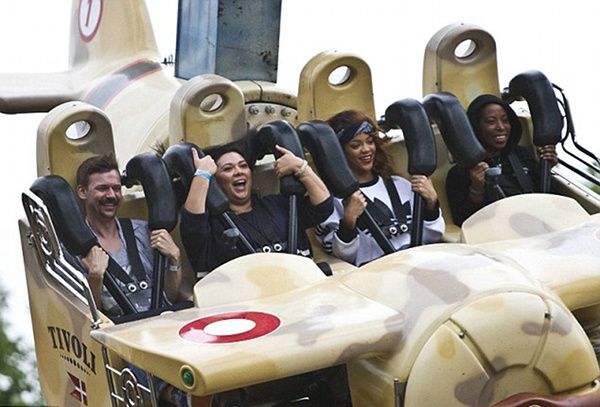 Mind you....this isn't the first time we've seen Rihanna, Melissa, and the rest of the crew getting high (remember Amsterdam?), but this foray into the friendly skies is a bit more socially acceptable.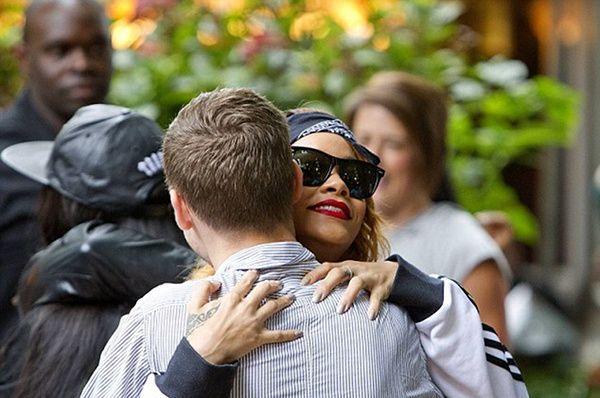 Musically, Rihanna is still one of the world's reigning pop queens with hits "Stay" and "Loveeeee Song" still high on the charts. And her fans don't let her forget it.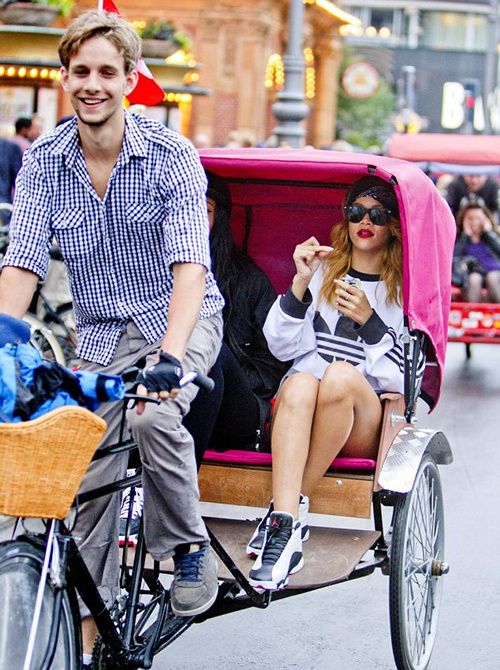 And, despite her personal differencces with Chris Brown, it looks like she'll be appearing on his upcoming X album as Brezzy tweeted a shout out on July 4th saying, "New album features @NICKIMINAJ ,Kendrick , @rihanna, @KELLYROWLAND , @wizkhalifa ,@bobatl and more surprises to come. "X"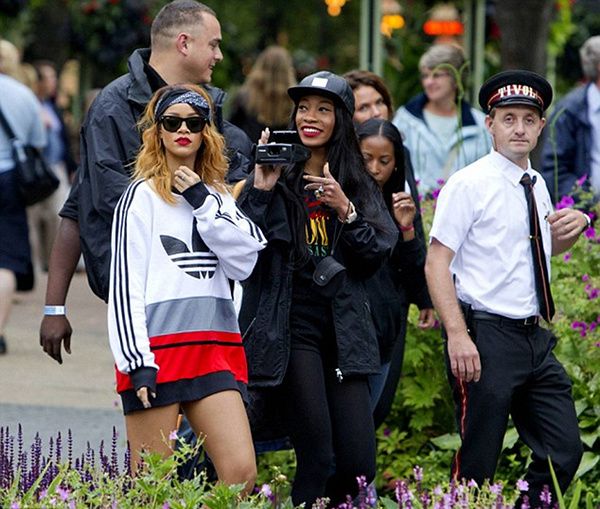 And her bestie Melissa, who's also working on a book of photos of Rihanna, was sure to capture all their fun moments on film.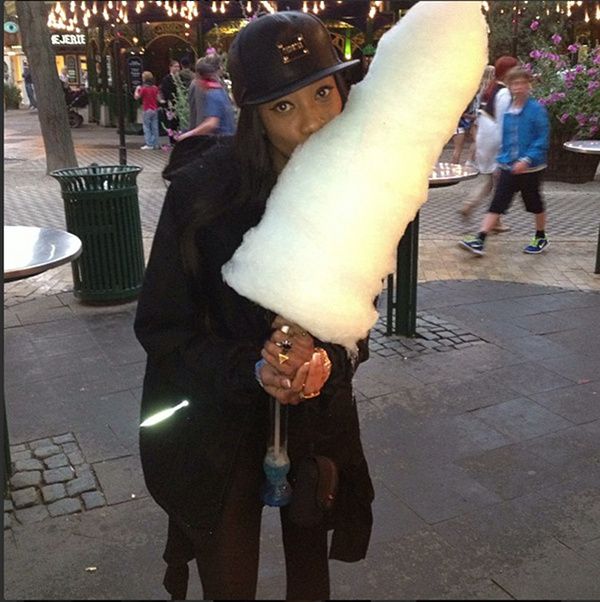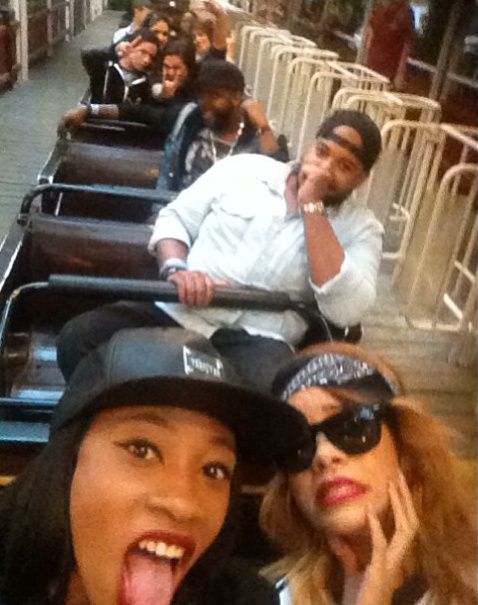 Fun times....we just hope she makes it to her next tour stop ON TIME.
Photos via Splash/Melissa Forde IG
You have read this article with the title The Young, Black, and Fabulous. You can bookmark this page URL http://thisgirlreprobate.blogspot.com/2013/07/the-young-black-and-fabulous_6.html. Thanks!