---
FOOLISH ACTIVITIES: Rihanna SHOWS UP Over THREE Hours LATE For Monaco Show + LeBron James' FREESTYLE To "N*GGAS In Paris"
Posted: 11 Jul 2013 09:00 AM PDT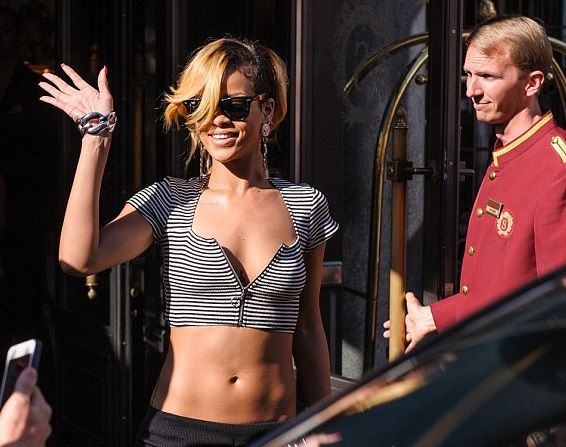 Rihanna kept fans in Monte Carlo, Monaco waiting for over three hours during a recent concert stop! Get the deets on her tardy arrival inside and hear NBA MVP LeBron James' freestyle to "N*ggas In Paris".
Rihanna (shown above in Vienna) is in the running for being crowned "The World's Most Inconsiderate Entertainer" as she continues to leave fans waiting for HOURS. Her most recent offense was on Wednesday night in Monte Carlo, Monaco at the 'Salle des Etoiles's of Sporting d'ete' for the 2013 Monte- Carlo Sporting Summer Festival.
According to Radar Online, Rihanna kept fans waiting over three hours for her scheduled appearance which costs fans as much a $750! Although the show was set to begin at 8:30, Rihanna didn't actually appear until AFTER 11:30.
For those keeping track, you can now add Monaco to the long list of tour dates where Rihanna seemed to place her priorities on partying versus performing. But at least RiRi is willing to make amends when she's wrong.
Earlier this week, she sent a $5,000 check to a suburban Chicago high school to cover the security expenses they incurred after she was four hours late to an appearance at Barrington High School. We're pleased to know that she's aware her tardiness does affect others.
And on the rap scene...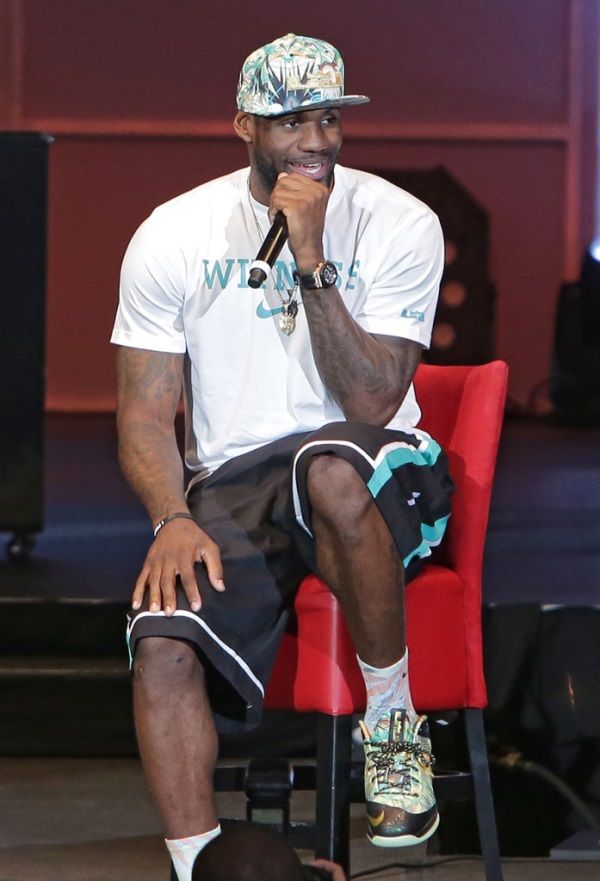 LeBron James wants you to now he "...balls so hard...they trying to sign him"....to a recording contract! While we aren't too sure how far LeBron James may take his rap aspirations (remember Shaq's rap album?), he has definitely been spitting bars in the studio. Via his Instagram account (@KingJames) he dropped a preview of a freestyle he recorded to "N*ggas in Paris". Check it out here:
Should LeBron stick to basketball or does he have a shot at being in a cypher at the BET Hip Hop Awards?
Photos via Alexander Tamargo/Getty Images North America/Splash Naes
FAB ALERT: Ashanti Gets Sexy In Checkered Print For "Grown Ups 2" Premiere
Posted: 11 Jul 2013 07:55 AM PDT
Ashanti made a bold, but fabulous, appearance at last night's Grown Ups 2 premiere in NYC. Check out her sexy diamond checkered look inside...
The "Army Wives" actress may not have had the best of luck in the music game these last few years, but her hair, makeup and fashion game have stayed on point. One of our fave fab chicks to keep an eye on, Ashanti, rocked this curve hugging diamond checkered dress by Rue 107 to catch everyone's eye on the red carpet.
Her pops of pink on the feet and lips also works for us...even though we know plenty of people aren't feeling that extra pink lip ladies are rocking these days.
She posed it up on the carpet with the movie's co-star Shaquille O'Neal and Miss USA 2012, Nana Meriwether.
By the way, Brooke Bailey of "Basketball Wives: L.A." also wore the dress a few months ago to Nas' Life Is Good party. She paired hers with pink Giuseppe Zanotti bow tie heels:
Who rocked it best?!
Photos: Wenn/Splash/INF
NEW MUSIC: Lil' Kim RELEASES "Looks Like Money" For Her 39th BIRTHDAY!
Posted: 11 Jul 2013 07:26 AM PDT
Legendary rapstress Lil' Kim celebrates her 39th birthday today with the release of a new single, "Looks like Money." Celebrate with the Queen Bee inside and listen to the new track...
Rapper Little Kim turns 39 today. To celebrate her many years in the business, Lil' Kim kicked off her b-day with the release of a new single, "Looks Like Money". She tweeted, "Here's just a LITTLE gift from ME to U on MY birthday that U guys have been waiting for!!"
The single is "vintage" Kim as it was originally announced as a single in 2011, but it never saw an official release. We don't think it's good enough to get her back on the radio OR buzzing in the clubs, but you have to admire her for still repping for Brooklyn and trying to stay relevant with this new generation.
Listen to "Looks Like Money" here:
*There are conflicting reports about Lil' Kim's actual age which could be 37, 38 or 39. Either way, we wish her the best.
The 4 Most Random Things That Happened During Jay-Z's 6-Hour Performance Of "Picasso Baby" At Pace Art Gallery
Posted: 11 Jul 2013 06:26 AM PDT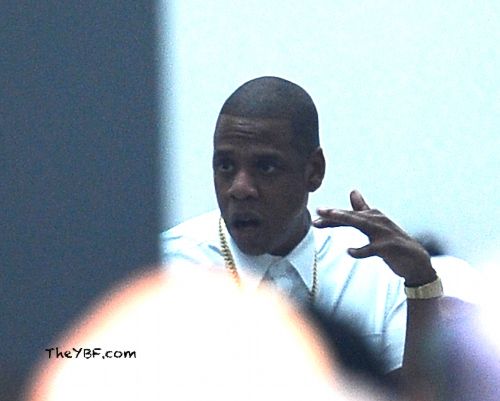 Jay-Z said he's about those #NewRules, and he's doing just that. Instead of only sticking to traditional promo routes for his new album Magna Carta Holy Grail, he continues with the out of the box occurrences. Bring on the performance art.
You probably already know all about his random six consecutive hours of rapping his track "Picasso Baby" inside the Pace Art Gallery in NYC in front of a gathering audience, but here's the most random ish we noticed while all that went down yesterday....
1. While Jay was on his whatever hours of rapping "Picasso Baby", some lady....with a cast on one leg...and on a scooter....took off riding around Jay's performance area and kinda threw him off. Hilar.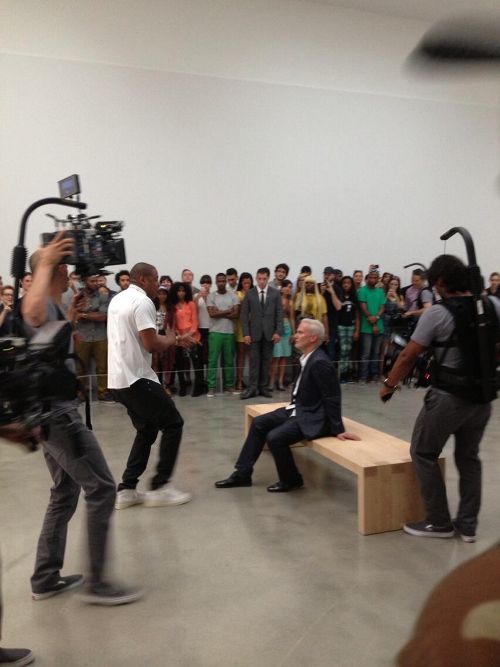 2. Jay pulled the most random of people to serenade his raps to...including this one buttoned up, silver haired artistic guy who probably was just praying this wasn't an episode of "Boiling Points."
3. Fab Five Freddy randomly popped up and was rapped to by Jay....but who is this random break dancer who got past the clear barricades?
4. The kids weren't left out. Jay serenaded a couple little boys & little girls...and one blonde haired kid got crowned with Hov's Roc chain.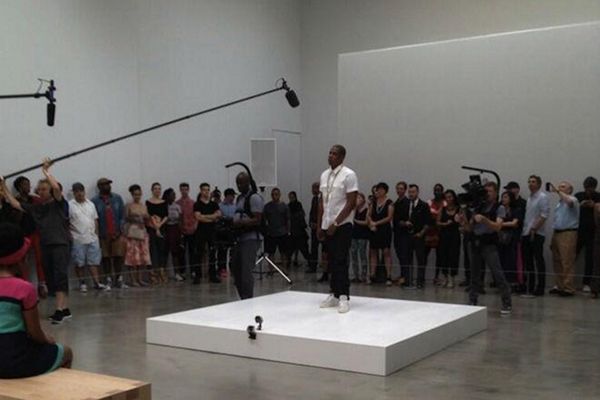 Wale and director Judd Apatow showed up to offer up some support as well. This whole 6-hour stint was video taped and will be turned into a music video for the song.
The Randomness:
1. Young Money rapper Lil Twist, Justin Bieber's hanger-on, just copped a DUI....while driving Justin's chrome Fisker Karma. STORY
Photos & Vines: @toure's Twitter, @rcembales' Twitter, @Hypetrak's Twitter, @Cedar's Vine

CHECK THE STORIES: K.Michelle's "Rebel Against" Campaign Showcases 3 Women Fighting Back
Posted: 11 Jul 2013 04:58 AM PDT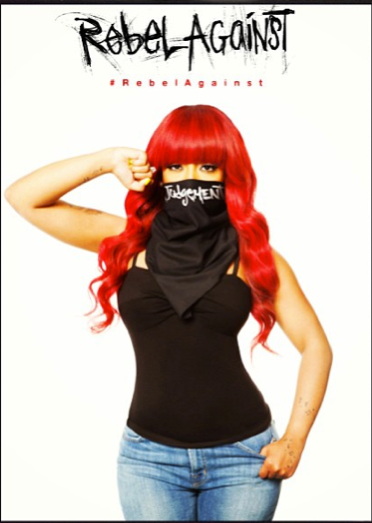 As promised, TheYBF.com has teamed up with K.Michelle to exclusively showcase, each week for a month, a few of the compelling stories of the women who have joined her REBEL AGAINST campaign.
Check out the latest stories of three women who are knocking down the bad parts of their past....to get to a brighter future...
Now that "V.S.O.P." singer K.Michelle is making strides to revamp her angry ways and channel her past issues into something positive, she called on women around the world to do the same through her REBEL AGAINST campaign.
And we've joined in the rebellion to bring you the inspirational stories of women just like us. Check out the newest tales below:
Sundy Wind tells her story as she rebels against sexual abuse.
Watch and listen to Caroline Paris as she rebels against Domestic Violence.
Rosalind rebels against Being A Victim.
Join K Michelle's campaign and tell your story too! Upload your story over at the My Rebellious Soul Tumblr. And you may find yourself featured on an even larger platform...
HE'S MAD: Lamar Odom CAUGHT ON CAMERA WILIN' OUT On A Paparazzo & ATTACKING His Car!
Posted: 10 Jul 2013 08:43 PM PDT
Lamar Odom must have had a bad day or something. Because dude lost his sh*t on a paparazzo today (Wednesday) in L.A., ripping equipment of the person's car and everything. And it was all caught on tape. Of course.
Peep the pics and video inside...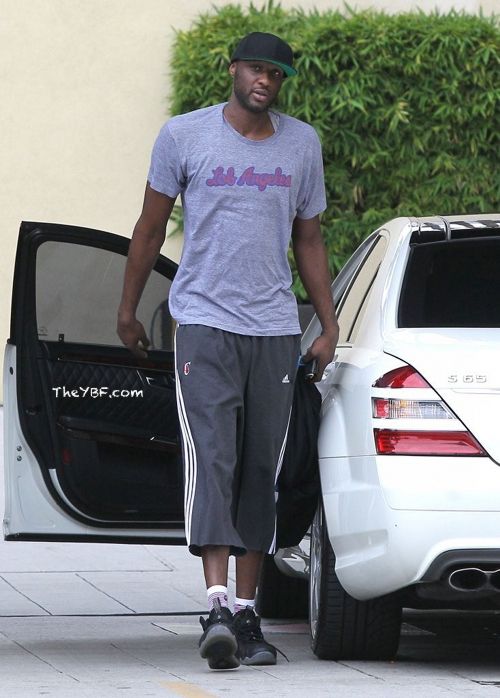 Not sure who spit in his Frosted Flakes this morning, but L.A. Clipper Lamar Odom flipped out angrily at a paparazzo. Not sure what was said to set off this attack, but paparazzi on the scene told all that happened. And we have access to their reports. And the pics to prove it.
They said Lamar walked from his car telling the paps, "Put your cameras down and let me talk to you man to man..."
Lamar apparently got pissed at the fact that the photographers continued shooting pictures. So according to the paps, he then walked over to the first photographer's car, went inside and came out with a piece of metal which he SMASHED on the side of the car!
With the photographer standing next to him pleading not to do it again, Lamar walked over to the next photographers car, opened the door and pulled out an large camera bag and threw it all the contents all over the street (pictured above). And by the way, this was all done while a tourist bus looked on (you can peep them in the corner of the pic below).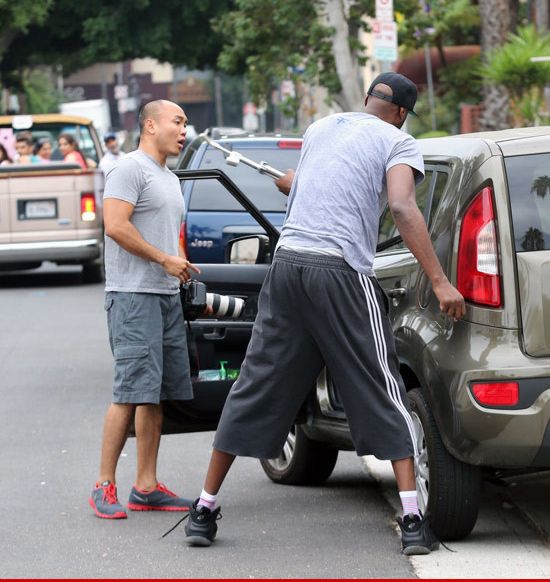 Lamar was clearly pissed and walked back to the camera bag, picking up its contents and looking as if he placed it in his Mercedes. He then drove off without actually touching any of the photogs.
Dude needs to take a chill pill. Khloe...come get ya man....
TMZ caught video footage, and no one has filed a police report yet.
Photos: Splash/FAME
EXCLUSIVE SNEAK PEEK: Kyla Pratt Gets A New Look On "L.A. Hair"
Posted: 10 Jul 2013 04:36 PM PDT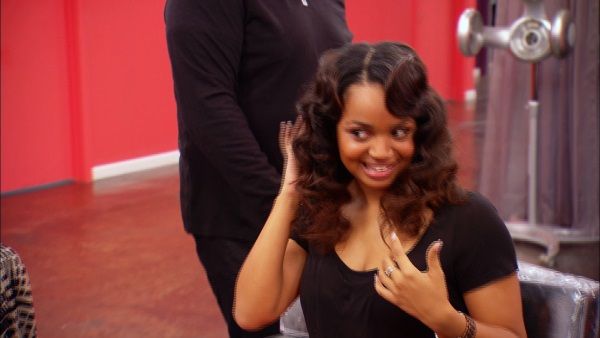 "Let's Stay Together" actress Kyla Pratt guest stars on this week's episode of "L.A. Hair". Watch a sneak peek inside.....
TheYBF.com has an exclusive sneak peek of tomorrow night's (Thursday's) episode of "L.A. Hair" starring sitcom actress Kyla Pratt. On the episode, celeb hair stylist Kim Kimble styles hair for the Kevan Hall fashion show and "Let's Stay Together" star Kyla Pratt stops by the salon prior to an event she's attending. But she misses all the drama.
Here's a couple of videos with new mom Kyla hitting up her same hairstylist since she was 13 (any YBF chick knows not to switch up stylists when you've got a good one) and talking about being a positive role model in Hollywood.
"L.A. HAIR" airs Thursday, July 11th at 9PM ET/PT on WeTV.
Photos via WeTV
WHO RAN IT?: Taraji P. Henson VS. Tatyana Ali In STELLA & JAMIE
Posted: 10 Jul 2013 02:50 PM PDT
Let the YBF chick Face Off begin! Gorgeous gals Taraji P. Henson & Tatyana Ali rocked the same knitted curve hugging emerald Stella & Jamie Fall 2013 dress at events this month. But it's up to you to decide who ran the look the best.
Cast your vote inside...
Think Like A Man Too star Taraji P. Henson showed off her 42-year-old bangin' bod in her knit Stella & Jamie dress down in New Orleans this past weekend at the McDonald's 365 Black Awards during the Essence Music Festival. She brightened up her look with a pair of neon yellow Jimmy Choo "Lance" strappy sandals and a delicate silver bracelet.
But the fab "Second Generations Wayans" star Tatyana Ali rocked this cute dress first during the 2013 BET Awards weekend. She hosted the panel discussion for IMAGINE A FUTURE: THE DOCUMENTARY during the Award weekend festivities in L.A. And paired her Stella & Jamie dress with red Steve Madden sandals and a luxe gold wrist cuff.
So...
WHO RAN IT?!
Photos: Getty
MOVIE FAB: The Official "Best Man Holiday" EXTENDED TRAILER
Posted: 10 Jul 2013 01:34 PM PDT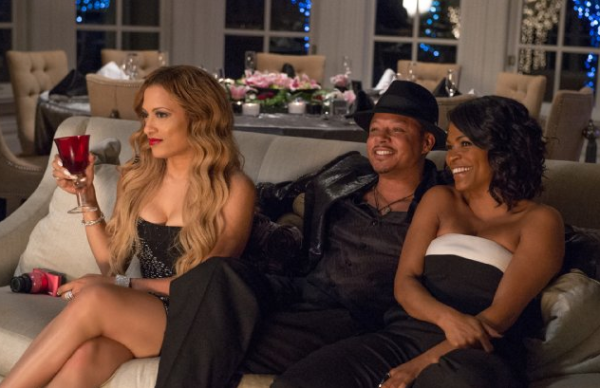 The official extended trailer for the much anticipated sequel Best Man Holiday has arrived. Watch it inside...
During our exclusive coverage of the ABFF last month, this hot trailer was shown and we couldn't wait to tell you about it. Director Malcolm D. Lee disclosed that the extended trailer for Best Man Holiday would arrive this month....and now we have it!
All of our favorite characters are accounted for in the flim. In the extended trailer, we see Taye Diggs, Nia Long, Morris Chestnut, Harold Perrineau, Terrence Howard, a pregnant Sanaa Lathan, Monica Calhoun, Melissa De Sousa and Regina Hall, reuniting for a Christmas holiday gathering where rivalries are revisited and old romances rekindled.
During an interview with Blackfilm.com, Malcolm explained why he made the sequel saying,
"People have often asked "Whatever happened to those characters? Did Jordan ever find a man? Does Murch stay with Candy? Do Lance and Mia live happily ever after?" I have never really taken the time to answer those questions. But they keep getting asked and in light of how it is in heavy rotation on cable TV it very well may be a sign that those questions need to be answered."
The sequel also stars Eddie Cibrian (as Nia Long's beau), and singers Anthony Hamilton and Marsha Ambrosius. The Best Man Holiday hits theaters on November 15.
We're getting our popcorn, drinks and blanket ready STAT. (Don't act like you don't sneak all that into the movies too...)
Watch the trailer above....
The Randomness:
1. E! News is reporting that Halle Berry & Olivier Martinez are getting married this weekend! STORY
Photos via MICHAEL GIBSON/UNIVERSAL PICTURES
EXCLUSIVE: Will Packer REVEALS On-Stage Wedding Proposal Deets + TheYBF's 2013 ESSENCE FESTIVAL WRAP-UP
Posted: 10 Jul 2013 12:30 PM PDT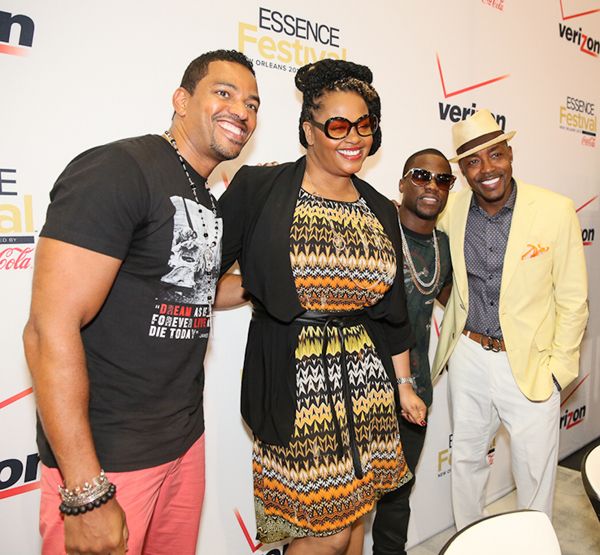 TheYBF.com was front and center all over the 2013 Essence Fest where we chatted with Will Packer about his wedding proposal, Soledad O'Brien, Estelle, Blair Underwood and more. Watch our exclusive wrap-up inside including our interviews with celebs, straight from the scene...
Over the past few days, TheYBF.com brought you tons of coverage from down in New Orleans for the 2013 Essence Music Festival. From the afterparties and award shows to what happened on the mainstage and the celebs we ran into around the city....we took you there.
In between some good drinks and good food, TheYBF.com's Correspondent Kalia Silva chatted it up with some of our fave YBF celebs like Taraji P. Henson, Estelle, and Blair Underwood. We also spotted Kevin Hart clowning around with singer Trey Songz.
Estelle told us that she felt honored to be at Essence because, "It's just a celebration of our people."
And journalist Soledad O'Brien revealed to us that she's crushing on Maxwell (aren't we all?). She said, "He is my big crush. We tweet back and forth all the time and my husband is absolutely fine with it."
Plus, Blair Underwood pretty much fell in love with Jill Scott after her performance. "That's worth the price of admisson. I can go home now....but I won't."
Film producer Will Packer gave us all the details on how he pulled off that big proposal to his fiancee, Heather Hayslett, on the main stage in front of thousands (in between performances from Jill Scott and Maxwell). On why he did it so publcly, it was really to save time on having to tell all their friends & family. Ha!
"Back in the day, we would have had to call everybody. When I tell you, we didn't have to call one person."
So how did Will pick the perfect ring?
"This is how you do it fellas. Over a year ago, in conversation, I heard her talk about someone else's ring and I got her to say what she liked."
The pretty Heather told us,
"I was completely surprised. I had no idea. He got ready to go on stage....I'm think he's going to talk about his movies. He says I'm gonna take you with me. And I'm like, take me with you? And I knew once we got on stage...something's about to go down!"
And besides his engagement, Will, at the helm of the Think Lke A Man Too sequel and has signed a two year deal to develop television projects for Universal Television. That's BIG!
Congrats to the happy couple!
Check out our full wrap up video and the proposal deets below:
Video by Kalia Silva(host/editor)/Chris Mitchell/Mia Hall
Photo: Chris Mitchell/CME 3000
WORK FRIENDS: "The Real" Co-Hosts Tamar, Adrienne & Tamera Grab Dinner At Mr. Chow
Posted: 10 Jul 2013 11:34 AM PDT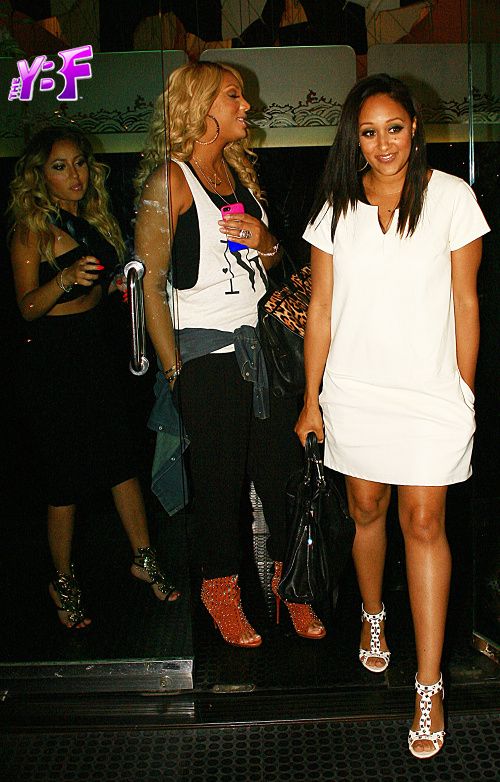 "The Real" co-hosts aren't just work friends, they take their love for talking about any and everything off the set too. Check out Adrienne Bailon, Tamar Braxton & Tamera Mowry Housley grabbing dinner at Mr. Chow last night in Beverly Hills...
With just days to go before the ladies' premiere of their brand new daytime talk show "The Real" (July 15th), a few of them spent some QT last night over some yummy food and drinks.
Fab chicks Tamar (in her hot studded Louboutin booties), Tamera, and Adrienne (in her Kanye West for Giuseppe sandals) were spotted leaving out of Mr. Chow....all smiles: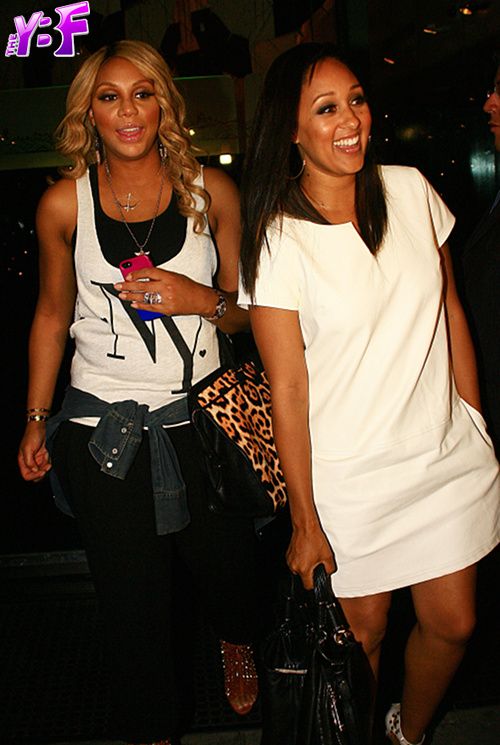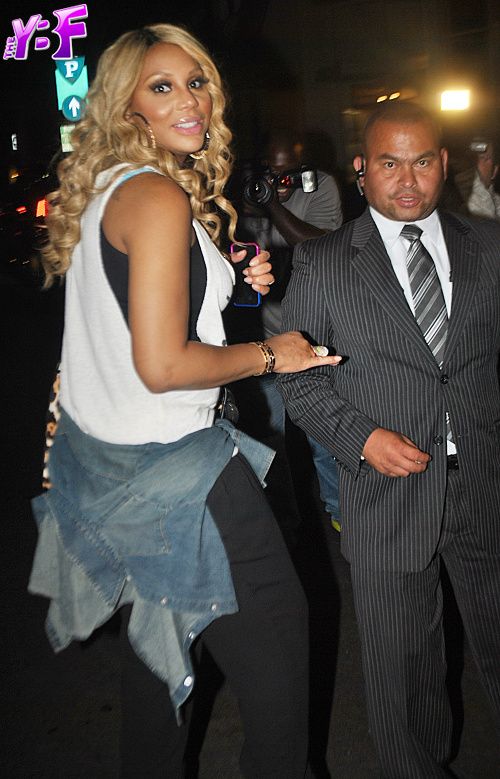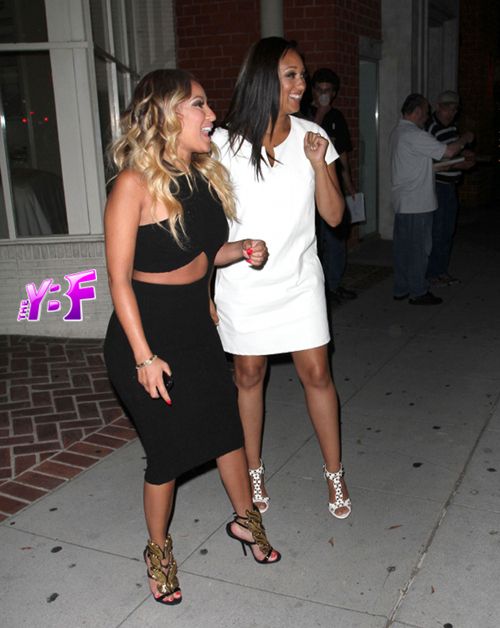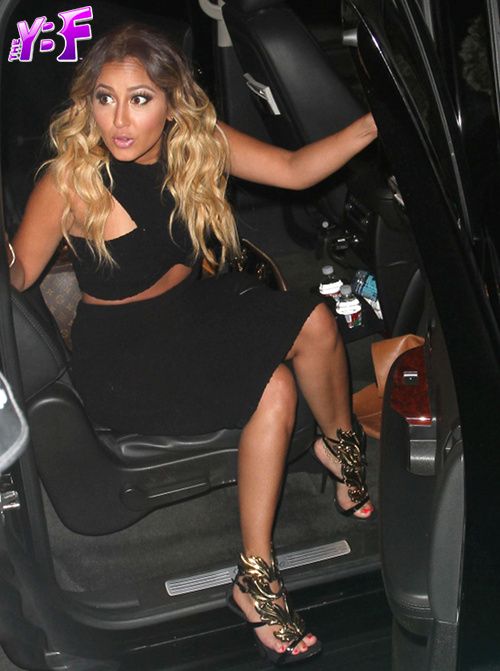 The girls were spotted hopping in their cars and heading home after a few long days of rehearsals. And hey, Tamar & Tamera are new moms now...so they've got to get home to baby boys Logan & Aden. Speaking of new mommyhood, check out the two T's talking during rehearsals about the craziness that ensued during Tamar's first days after giving birth:
This weekend, the girls are headed to D.C. and Philly to do some promo stops, and they roll into NYC next Monday.
BONUS:
Check out the behind the scenes footage from rehearsals and check out the hosts' fly dance moves as they listen to the show's theme music for the first time.
Photos: FAME/SPLASH
INTERVIEW FAB: Jay-Z DISHES To The Breakfast Club On How The "FAKED Pregancy" RUMORS Affected Him & Beyonce, Why He DIDN'T Sign Lil' Wayne & Why He & Nas Are Cool Again
Posted: 10 Jul 2013 10:52 AM PDT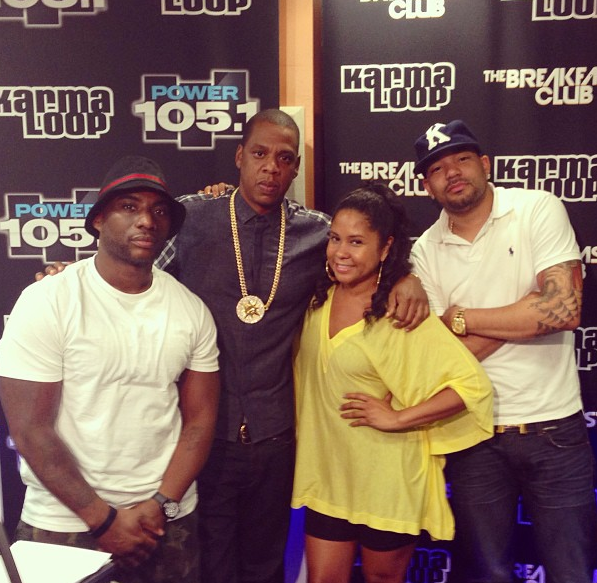 Jay-Z appeared on Power 105 this morning for an in-depth interview that covered his music origins with Damon Dash, the goal behind his move into sports management and how those ridiculous rumors that Beyonce faked her pregnancy affected them. Watch the interview inside...
Jay-Z chatted with The Breakfast Club this morning about the success of MCHG, how he ranks his greatest albums of all-time and his true motivation for starting Roc Nation Sports. During the in-depth chat, he also talked about Blue Ivy and how he and Beyonce responded to rumors that she faked her pregnancy. And he revealed why he never signed the other Mr. Carter, Lil' Wayne, to The Roc. Check out the excerpts here:
On sports:

Jay revealed that he's a big Dallas Cowboys fans because it was his dad's favorite team. "It's my pops fault. The era. Those guys who wantd that cowboy lifestyle. All thoses guy was on coke (jokes). It's my pop's team. I had to watch them growing up.

On ranking his top albums:

"Reasonable Doubt is the first album I made. That's the joint I took my whole life to make. Then Blueprint, then The Black Album. Sometimes I switch the Blueprint and The Black ALbum...don't tell nobody." He says MCHG is his fourth best album. "Thats part of the reason I put it fourth because you can recreate those times. Just for it to be so high says what I think about it

On who inspires him:
The era I grew up in is Biggie, Nas, Tupac. It's very difficult to compare to those guys. I'm inspired by my previous work. I have to measure myself against that.

On Yeezus:
It's polarizing. Some people love it. It forces you to have an opinion. Someone has to experiment and go do it first. It all pushes the genre forward.

On making art vs. making money
Me, myself I can operate in that venue. I can walk the line between making great art and getting paid for my art. I just happen to be really good at the music business.

On his lyrics possibly being taken out of context:
I'm an artist. I have creative license to say whatever I want at that moment.

On the "Ether"/"Takeover" beef with Nas:
That was a great moment for hip hop. But we really have a great relationship. We laugh.....it's so far in the background that it's not awkward for us.

On Fatherhood:
I hope I'm great. I'm learning. It's a new thing to me. I guess it's changed me in a way that I know that [certain] things that are important. I have a pretty good sense of that but it reaffirmed the things I knew.

On Dame Dash and his finances:
Dame is a smart guy. He'll figure it out. People have to understand, nothing is gonna change the way I feel about Dame. No time or space. I got love for Damon Dash the same way I did before. I don't know if we can be around each other 'cause times have changed.....but nothing can erase that era. We did something great. We built something that will be talked about forever....

On why he didn't sign Lil Wayne:
The truth is, I had a relationship with Baby (Birdman). I felt it was only right to call him out of respect. So I was like, 'Yo I was talking to Wayne.' And then boom boom, after that we received a letter at our office for, I think it was, 'Torturous interference.'"
I would rather lose that situation and do the right thing than the opposite. I could have signed him and called [Birdman] after that, but I made the right choice."

On why he became a sports agent:
For the most part, I'm going to do more for the athlete than what he can do for me. I do this because it's an extension of the bigger goal. The bigger goal is for all artists to get their due. That's why those guys are broke in four years....that's terrible money management. We are a better money management firm than agents.
On why he's no longer president of DEF JAM:
I want to do more things that just being able to make music. In that position I was able to foster artist's career and make money....but I was like yo...I can do more. Before "Beats By Dre" I was like...I can do things like that. But they were like, "Bring some hits." I was like I gotta move on...my time is being wasted.
On rumors of Beyonce faking her pregnancy:
That's probably the most ridiculous thing I've ever heard. And the fact that people would run with it. It started going so far....That's really messed up. This is the time when it;s supposed to be most joyous...and to have to deal with that? Whether you say you care about it or not...it's annoying.

On the lyrical meaning of "Magna Carta Holy Grail" and rumors that it's about Beyonce cheating on him:

That record is about fame. And its about how fame is fleeting...that whole first verse is about fame...she cheats on me. But I took her back....
Listen to the 2-part interview here:
BONUS: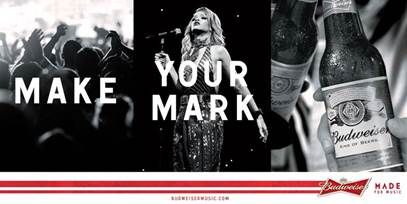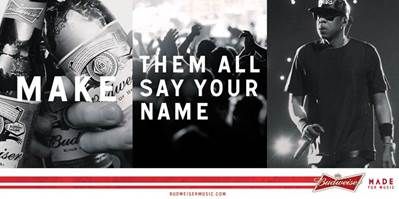 Rihanna and Jay-Z star in Budweiser's brand new Made for Music campaign. In Rihanna's spot called "Dreams are Made", fans get to see her behind the scenes as she works with her fashion team to create her vision. Watch Rihanna's ad:
Watch Jay-Z's ad:
BONUS #2:
At the Pace Gallery in NYC, Jay-Z is currently taking part in a 6 hour long performance art piece. According to sources at the gallery, Jay is going to spit "Picasso Baby" over and over for 6 hours and the performance will culminate in a music video for the Magna Carta Holy Grail track.
Watch the Instagram video here.
Photo via Angela Yee's IG/nahright/wil_powerIG
ON THE SCENE: The "R&B Divas: L.A." Cast Parties It Up In Hollywood To Celebrate The Premiere
Posted: 10 Jul 2013 09:30 AM PDT
The "R&B Divas: L.A." cast took over the London Hotel in West Hollywood last night to celebrate the screening of the premiere (the actual premiere is tonight!) of their brand new TV One spinoff show. TheYBF.com was on the scene and found out lots of info about the ladies. Check out what the ladies told us about this upcoming season, plus some inside dish that went down at the event....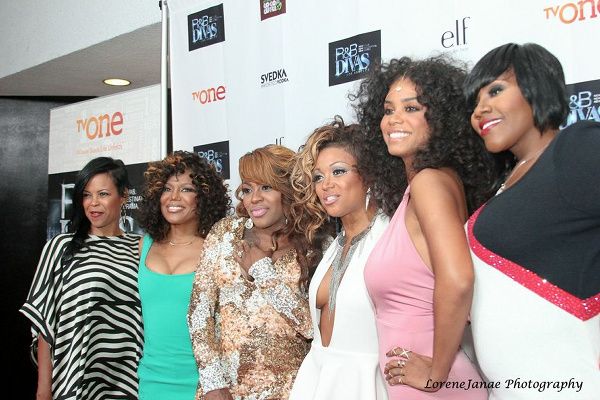 They're still fab...and they can still sing circles around more than a few of your new-age faves. Last night, Dawn Robinson, Michel'le, Lil Mo, Chante Moore, Claudette Ortiz & Kelly Price banded together to kick off the new season of their show "R&B Divas: L.A.".
Dawn, who rocked a dress by 80 Karat, was pretty tightlipped about all the En Vogue drama with her losing the rights to the other ladies to use the name. But we asked about the drama anyway.
"I can't tell too much," she told TheYBF.com's correspondent Lauren. "What I went through with En Vogue. Not putting the girls down but just telling the truth and the facts about what happened to me. I was the courageous one to speak up and because of that, I got ousted. Anytime you're a whistleblower, you're a problem."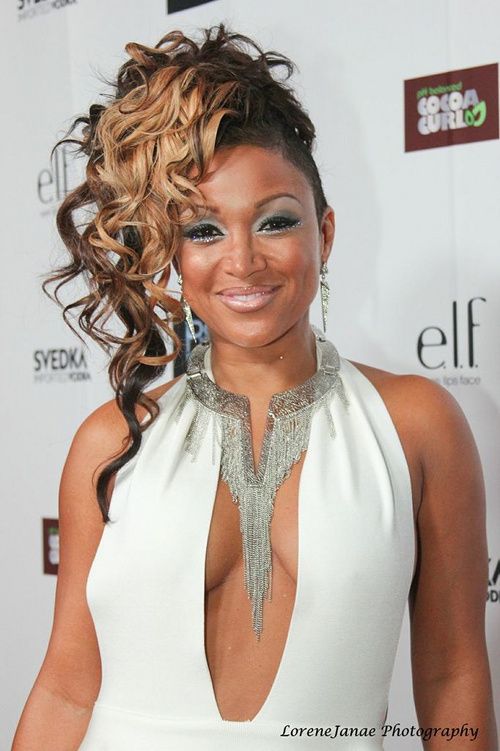 Chante Moore, looking hot (yes, we're letting her slide on that prom hair full of Pump-It-Up spritz) in a white deep plunging peplum dress and silver Jimmy Choo heels, hopped on the mic at the event to blow people away with her voice that still sounds amazing.
She was also spotted hugged on and sitting on the lap of a mystery man. Looks like the twice-divorced diva has moved on once again. Chante's got a NEW man at home....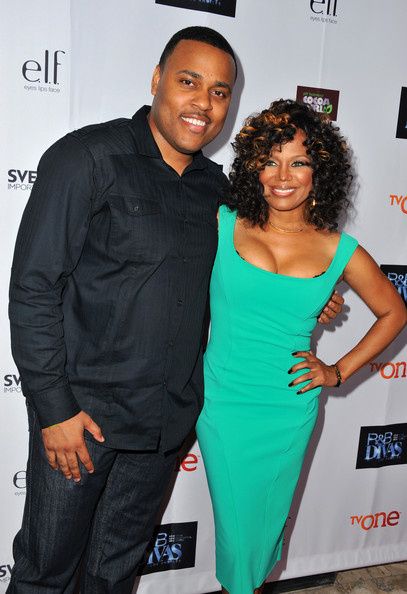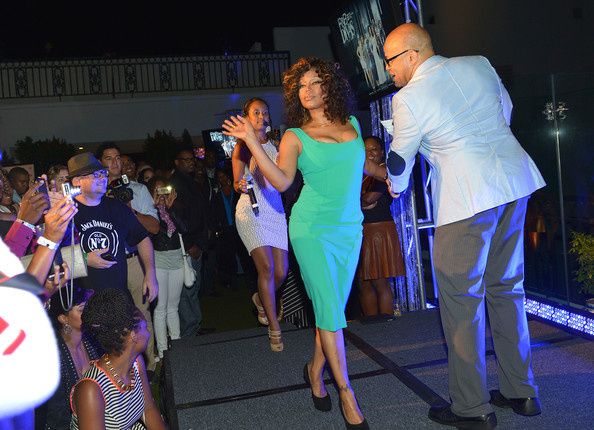 Michel'le posed it up in green with Exec. Producer Phil Thornton. And she also hit the stage to prove that she's still got it live.
But when we attempted to ask the "Something In My Heart" singer about her ex Dr. Dre and his controversy with donating boatloads of money to USC...her NEW boyfriend came in and shut it all down. Hmmm....we guess she's gone from bossy Suge Knight to yet another bossy fella. She certainly has a type.
And when we asked her what her purpose for doing the show was, she sid she's just trying to get in where she fits in.
"I just want to let you get to know me because I've been dormant for so long," she told us. "Longer than any of the other women."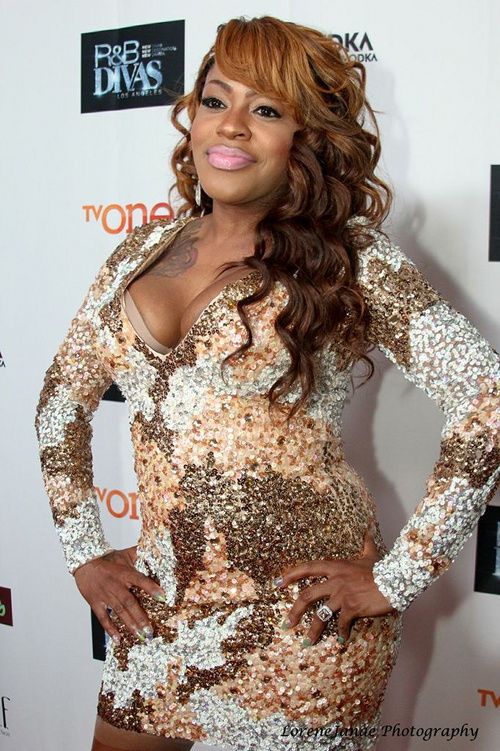 Lil Mo shimmered to the event in a gold & silver sequin mini dress. After picking up her whole family and hauling them from Maryland to L.A. to switch her career from radio back to music, it seems like a great move for her.
Mo dished to TheYBF.com about her transition saying:
"I'm just a real chick so I'm going to keep it real the whole time. You'll see my children driving me crazy. You'll see me reintroducing myself to the music industry and this is a great platform. There's so much more of my story to tell, how I balance moving to LA from Baltimore, four children, and my husband. You'll see how I make it work.

Radio is theater of the mind and television is theater in real life. A lot of people liked my personality from being on the radio so now they get to see what they used to hear. And I'm really excited about that."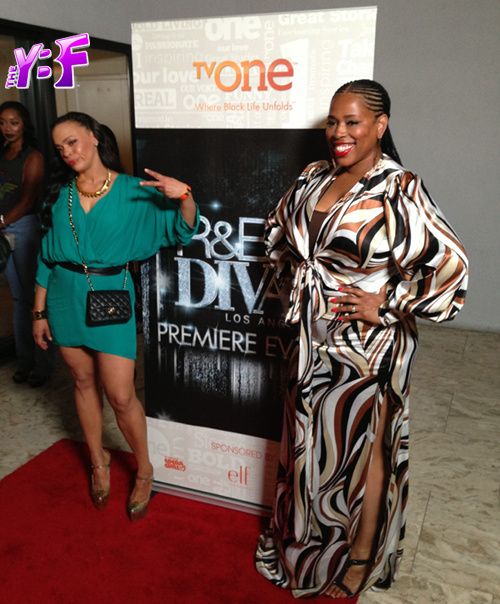 Original "R&B Divas" from the initial Atlanta series, Faith Evans (she's a producer on the spinoff too) & Nicci Gilbert, hit up the event to show their support.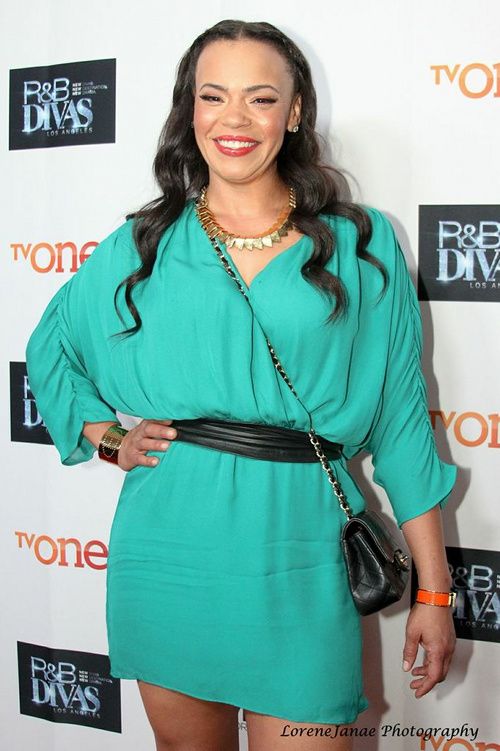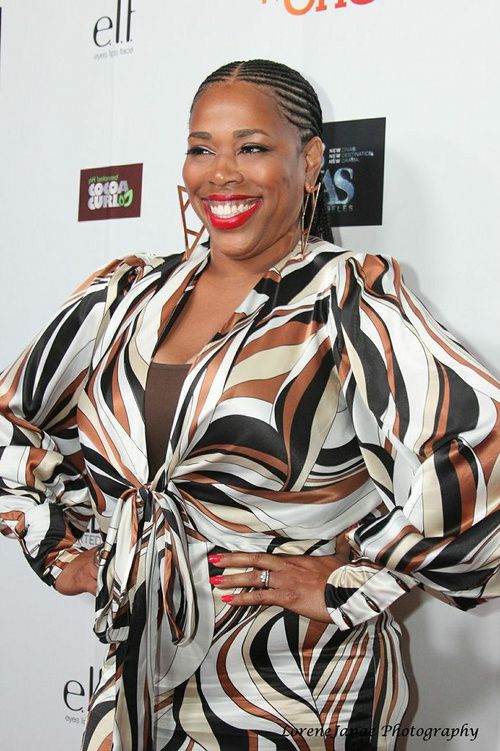 And City High's Claudette Ortiz is looking as gorgeous as ever: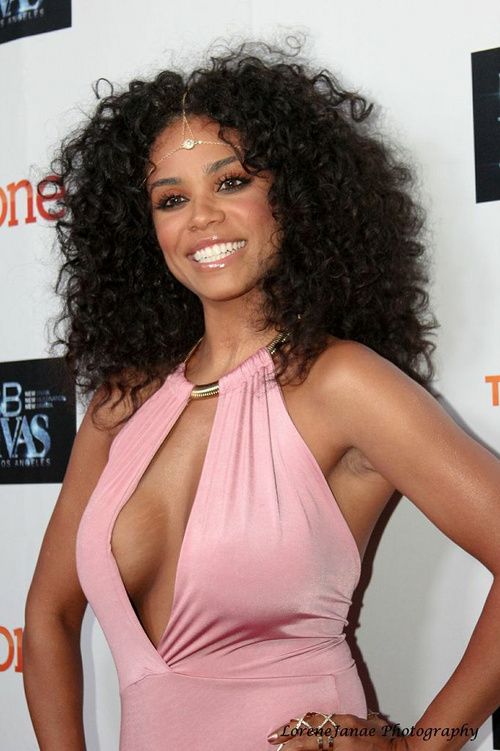 Looks like she's come out of hiding with a BANG. And on the premiere episode which we got to see, you'll see how she backed away from the music business after a couple of failed relationships and having kids, including a relationship with her former bandmate. She's now a hot MAMA.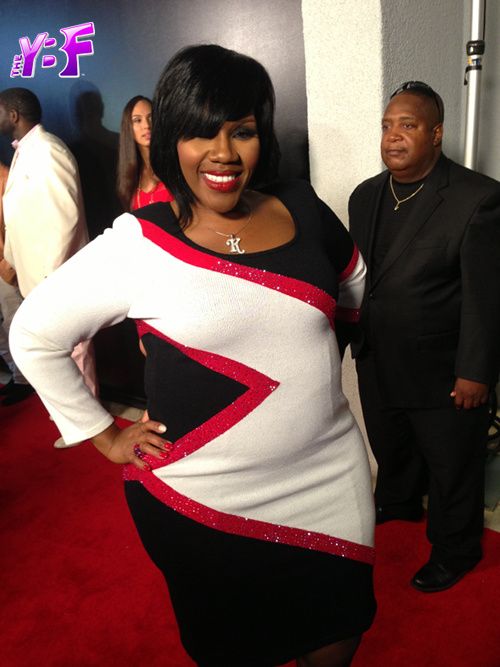 Kelly Price, wearing a dress by Knits by Wayne Daniels, is essentially the "Faith Evans" of the group as she tries to get all the girls to perform one big show together. But the curvy singer has her own agenda for appearing on the show as well. She tells us she's working with the Curve Your Evolution company to launch a line of jeans for plus size women. The launch will be in New York this October.

Kelly, who said she would love to work with singer Bridget Kelly, told us, "Every girl deserves a pair of jeans to feel sexy in."
But that's not all she's up to. She's got a new reality show she's doing called "Too Fat For Fame."
She tell us: "Think American Idol meets big Brother. Actors, dancers, models, etc... It's an unscripted reality series and a platform for people who are overweight. Those people who are talented and have doors slammed in their faces because they don't fit the mold. That is my story today, that was my story 21 years ago, it was my story when it came to start looking for a record deal, and even now. I've been turned away from things because I'm too big. But I've been blessed. I've broken a lot of barriers. With that, I have a responsibility."

Comedienne Torrei Hart made her way tot he event looking cute.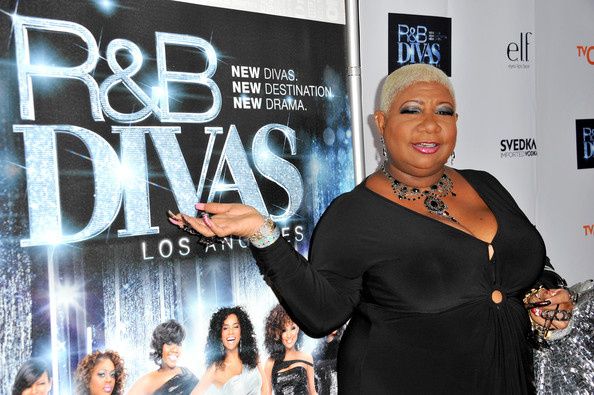 And fellow comedienne Luenell was also there.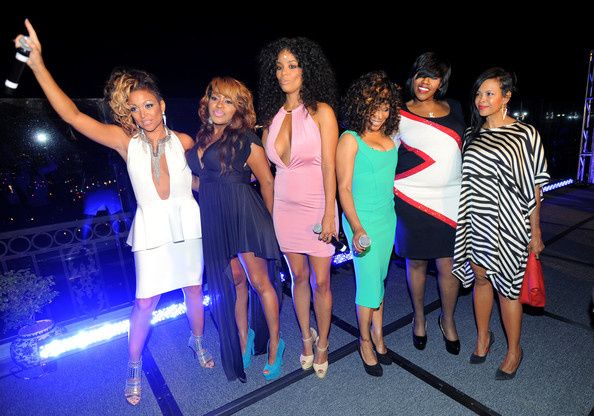 Good luck to the ladies on a successful premiere. Based on the first episode, the show is definitely an interesting one to watch.
Photos: TheYBF.com/ Brittney Butler for LoreneJanae/Getty
You have read this article with the title The Young, Black, and Fabulous. You can bookmark this page URL http://thisgirlreprobate.blogspot.com/2013/07/the-young-black-and-fabulous_11.html. Thanks!